DoPC wins 'Best Internet Company ' Award
Internet service provider, Direct On PC has won the award of 'Best Internet Company of the year' award at Nigeria Information Technology and Telecom Award (Nitta 2009) held recently.
This is the 7th time the company is winning in this category at Nitta award. Direct On PC is a part of Bhojraj Chanrai Group; a well established group having interests and presence in UK, India, Africa and Far East.
The company was established in 2002, and today Direct On PC is the leading provider of Internet / Intranet solutions for Corporate, Financial Institutions, Banks, SMEs, NGOs, Government and Educational Institutions. Our proven technology with effective pricing has made DOPC the undisputed leading ISP in West Africa.
The company provides Internet Services using Ku Band VSAT platform. Since its inception, it has vastly expanded its service bouquet and has been at the forefront of introducing the latest technologies and solutions to the market.
Licensed as Internet Service Provider, present services include: intranet and corporate Virtual Private Networks (VPN), disaster recovery site, VSAT on C-Band/ Ku-Band on TDMA,SCPC & D-TDMA platforms as well as security solutions among others.
NIN: NIMC Arrests Illegal Enrollment Centre Operators in Kano
National Identity Management Commission (NIMC) has busted some illegal centres carrying out registration for the National Identity Number (NN) in Kano State.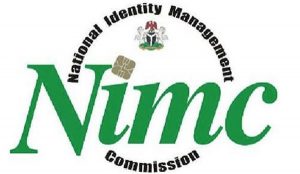 Operators of the centres were arrested during a raid by NIMC officials who handed them over to the police for investigation.
Some of the items found at the centres include NIMC slips, fake plastic ID cards and other documents belonging to the NIMC which shouldn't be found under the custody of any other person.
In a video uploaded on the official Twitter handle of the NIMC, the Commission's legal officer in Kano said the operation was done in conjunction with a team from Abuja.
He said, "We went around Kano together to check for illegal operations that were going on in some places, more particularly business centres and some cafes. We thank God that we made some arrests in about three centres.
"We gathered so many exhibits and evidence and we have taken them to the police station where the matter is being investigated.
"Part of the documents that we recovered are NIMC slips, fake plastic ID cards and some other documents belonging to NIMC that are not supposed to be under the custody of anybody, but unfortunately, we found them under the custody of these business centre operators."
The legal officer added that the operators of the illegal centres will be taken to court when the investigation is concluded.
He said, "In fact, the investigation is almost concluded. The FIR has been raised by the police."
African Edtech Startup uLesson Secures $7.5mn Series A Funding
uLesson, the African learning technology platform, has closed a $7.5mn Series A round led by Owl Ventures, with inclusion from existing investors, TLcom Capital  and Founder Collective and participation from new investor LocalGlobe.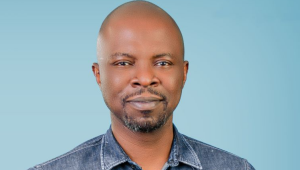 Tory Patterson, Managing Director of Owl Ventures, joins the uLesson board, further strengthening the education startup's push to deliver affordable, high-quality and accessible education across Africa using technology.
Having scaled quickly to 1mn app downloads since its launch in March 2020, the funding will be deployed to power uLesson's expansion into Eastern & Southern Africa, as well as secure new talent and build its product development and production infrastructure.
Founded by serial entrepreneur, Sim Shagaya, uLesson curates personalised, curriculum-relevant content via mobile and PC devices for students in the K-7 to K-12 segment across the continent. Students can access the lessons via streaming and SD cards, where they can download and store the content, allowing them to study remotely, removing challenges around internet access limitations and costs.
uLesson's content is originally tailored for Nigeria, Ghana, Sierra Leone, Liberia and Gambia within the K-12 segment and now includes IGCSE curriculum which is relevant for the other markets.
The team has to-date produced over 5,000 richly animated video lessons, 30,000 quizzes and tests across senior and junior classes on its Android app that support each country's curriculum.
Discussing the Series A, uLesson Founder and CEO, Sim Shagaya says, "Africa is not one place. Different needs, cultures and curricula mean that uLesson has to carefully and deliberately think about how to design products and distribution channels to serve such a vast market. Almost daily we receive emails from families across the continent asking us to make services available to them. And in 2021, we will."
"The appreciation of the importance of education has always been there; the means of delivering digital, relevant education has previously been lacking. We are now witnessing an increased availability of data networks in Africa and with more affordable smartphones and the change in attitudes towards online learning accelerated by COVID-19, the foundations are now in place for an education revolution.
"At uLesson, we know we have a critical role to play in this 'new normal' and this funding will be crucial in our drive to fill the major gaps in Africa's education system through tech."
Alongside uLesson's expansion into Eastern & Southern Africa, the startup is set to launch a host of new products including a new pan-African primary school library, 1:1 tutoring sessions and Challenge – its new app feature that allows learners to challenge friends to a quiz. The platform has also set its sights on launching an iOS app in the near future.
Tory Patterson, Managing Director of Owl Ventures, the world's largest education-focused VC firm and an investor in leading edtech players such as Byjus, MasterClass, Whitehat Jr and Quizlet, adds "Owl Ventures is honored to be partnering with uLesson for their Series A. The company has quickly grown into the premier platform supporting students in Africa and we are excited to support their global expansion, as they seek to empower students around the world."
"As an investor, it's rare to find a massive, under-served market being addressed by an entrepreneur whose skills are tailor-made for the opportunity," says David Frankel, Managing Partner at Founder Collective and an investor in PillPack, Olo and Coupang.
"Sim Shagaya is assembling a world-class team to help realize his vision of a modernized education system for one of the highest potential places in the world today, and we're thrilled to be a part of it."
The raise follows uLesson's initial $3.1mn seed round in November 2019, led by TLcom Capital with participation from the company's Founder and CEO, Sim Shagaya. Ido Sum, Partner at TLcom Capital adds, "Since we partnered with Sim in 2019, uLesson has shown exceptional growth and fully validated our belief in its huge potential.
"We welcome Owl Ventures and LocalGlobe, as combining their domain expertise from other markets with our local presence and expertise, we can together further support the company to become a world class EdTech platform."
Suzanne Ashman, Partner at LocalGlobe, also states, "We are thrilled to add uLesson to our emerging portfolio of Africa-based companies. We, like many investors and entrepreneurs, are excited by Africa's future and the potential for a wave of category defining tech companies to emerge in the region. We were hugely impressed by the foundational DNA of uLesson's team in Nigeria.
The team has purpose-built the product to make the learning experience significantly more engaging and effective than a large classroom experience. We are delighted to be part of uLesson's journey."
Layer3Cloud Achieves PCI-DSS Certification
Layer3Cloud, an innovative provider of cloud services, has announced it has achieved certification to the Payment Card Industry Data Security Standard (PCI-DSS).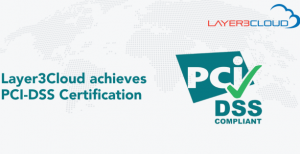 Through Layer3Cloud's compliance with the rigorous PCI standard, customers using her services to run mission-critical applications can be assured that their security is maintained at the highest level and has been independently validated.
PCI-DSS is a proprietary information security standard administered by the PCI Security Standards Council and applies to all entities that store, process or transmit cardholder data and/or sensitive authentication data including merchants, processors, acquirers, issuers, and service providers. The standard applies to any organization that stores, transmits or accepts cardholder data.
With this achievement, Layer3Cloud joins the list of cloud service providers to have complied with all the most stringent global security standards. This follow's Layer3's very recent ISO 27001 certification as well achieving the ISO 27017 cloud security compliance.
While the ISO 27001 standard ensures that organizations have established methodologies and framework to business and IT processes to help identify, manage, and reduce risks to the security of information, ISO 27017 is a security standard developed for cloud service providers and users to make a safer cloud-based environment and reduce the risk of security problems. Layer3Cloud becomes the only cloud service provider in Africa to have attained all 3 of the most important security certifications.
"PCI DSS certification is one of the most rigorous globally recognized payment card security standards available and shows how serious we take security and customers' payment data. PCI DSS compliance coupled with ISO 27001 and ISO 27017 shows our ongoing commitment to building trust with our customers", said Chinua Katchy, Layer3's Information Security Manager.
Layer3Cloud is a purpose-built cloud infrastructure as a service platform, running out of multiple data centers in geographically dispersed regions of Nigeria. For financial institutions, e-commerce merchants, PSP (payment service providers) and more broadly, any customer that stores, transmits, or accepts cardholder data, using Layer3Cloud will greatly facilitate their own PCI DSS compliance.
Additionally, Layer3Cloud allows customers achieve their local data residency and business continuity ambitions while also providing superior performance due to ultralow latency access to resources.
Oyaje Idoko, Layer3's CEO added, "For us at Layer3, service excellence, customer experience and security always come first. Our promise is to deliver peace of mind to our customers — this is the foundation on which strong, trusted brands are built.
"We have continued to work assiduously to achieve this feat and will continue investing heavily in our people, technology, and processes to maintain the highest standard of security, customer experience and service excellence in the industry."