DPSS, OMNL Develop World Class Procurement Curriculum
DPSS Consultants, UK and OMNL (Office Machines Nigeria Ltd) have kicked off curriculum development and qualifications structure for institutions in Nigeria under the World Bank economic reform and governance programme to produce a world class curriculum infused with global best practices.
This is coming on the heels of recent findings that some government procurement officers need to strengthen their skills and acquire competencies to be able to execute their job professionally thereby achieving transparency, value for money and compliance with the Public Procurement Act 2007.
Similarly, most institutions and local training organization offer courses in procurement or supply chain management without learning about modern tools, concepts, models and best practices as a result leaving them half baked and without requisite skills to integrate into international procurement standards.
But Mr. Okey Ikpe, managing director/chief executive officer, OMNL said his firm is tackling the skill and manpower shortage in the procurement sector with a tailor-made public procurement qualifications structure, curriculum assessment methods for use by local institutions and training practitioners.
His firm along with DPSS Consultants, UK is already working on the curriculum with the support of the International Bank for Reconstruction and Development (the World Bank) programme towards the Economic Reform and Governance Project (ERGP) through the Bureau of Public Procurement (BPP).
The BPP had on behalf of the federal government of Nigeria applied for a portion of the funds to engage DPSS Consultants UK and OMNL to develop professional procurement qualifications structure and training curriculum for use by training institutions in Nigeria.
Ikpe said alongside Paul Kelvin Jackson of l DPSS Consultants and his firm (OMNL), stakeholders meetings and consultations with other relevant professional bodies and associations have commenced.
Various professional associations represented at the meeting include the Procurement Professional Association, Chartered Institute of Purchasing and Supply Management Nigeria, Nigerian Bar Association, Bureau of Public Procurement (BPP), Nigerian Society of Builders amongst others.
Also consultation was held with the World Bank and the Chartered Institute of Purchasing and Supply UK.
Ikpe praised BPP for being forth right in adopting practical and best practice approach to increase procurement knowledge, competence and skills development opportunities for all procurement officers in the federal ministries, departments and agencies.
"We believe that this will help create rich pedagogical content that is useful, relevant and comprehensive for teaching and learning in institutions. Similarly it will ensure that curriculum developed is in line with international standards"
According to him, the acquisition of goods, works and services in public sector at local, state or national level accounts for significant percentage of government spending thus globally procurement management is given the status of a strategic function and deemed as a profession.
He said that "The curriculum will clearly design a clear structure in relation to job roles, levels / cadre and activities. This will be accompanied by a competency framework setting out the requirements for each level. This is part of what this engagement will achieve"
"We anticipated that at the end of the exercise DPSS consultants and OMNL will design and develop Nigerian public procurement qualifications structure, curriculum assessment methods for use by local institutions and training practitioners" Ikpe also said.
He also spare kind words for the Bureau of Public Procurement for strongly committing to the fact that people are Nigeria's greatest assets and that a sustained investment in their training and development for the benefit of government procuring entities and individual officers is critical to national development and successful implementation of the Public Procurement Act 2007.
"Hence the Bureau considered the need to build and develop the required capacity within the Federal Ministries, Departments and Agencies to execute the procurement processes in accordance with the law and in line with International standards and best practices a critical success factor" he stated.


Nigerian Students Qualify for Huawei Global ICT Competition
Twelve Nigerian students from the University of Ibadan, Ahmadu Bello University, Zaria, and University of Port Harcourt have qualified for the Huawei Global ICT competition following an excellent performance in the cloud and network examination at the just concluded Huawei sub-Saharan Africa region ICT competition finals.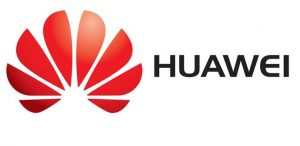 The Huawei ICT Competition, which generally covers examination on the latest ICT technologies such as cloud computing, artificial intelligence, mobile networks and big data, is believed to be the biggest of its kind in Africa featuring 123 student-talents from 13 countries in sub-Saharan Africa, grouped into 41 teams (28 network track and 13 cloud track teams).
At the sub-Saharan regional finals, the students compete for 18 prizes and 12 admission tickets for the Huawei Global ICT Competition Final in October 2020, which will attract more than 300 other student-talents from 66 countries across the globe.
Team Nigeria had 15 students grouped into five teams who competed under the network and cloud segment.
The Nigerian students had a great performance which guaranteed four of the Nigerian teams' tickets to the Global ICT Competition.
Two teams emerged first position and third position respectively in the Cloud examination, while two other teams of the Nigerian students emerged second position in the Network examination.
Due to the pandemic, the Huawei ICT sub-Saharan regional competition was held virtually.
The Nigerian students participated from the Huawei Technologies Nigeria offices in Abuja and Lagos respectively.
The Huawei ICT competition which is established to foster ICT learning in Africa and bridge the gap between theoretical study and practical experience typically comprises of a national preliminary contest, regional semi-final and a Global final.
Following a successful run at the national finals of the Huawei ICT Competition which was held on December 10th 2019 and had over 23,000 Nigerian students in the contest, 15 students were selected to represent Nigeria at the sub-Saharan Africa Region ICT competition finals which held on September 10th and 11th, 2020 to determine those who will be selected to participate the Huawei Global ICT Competition finals.
One of the Huawei Channel Training Managers for ICT Talent Ecosystem Development in Nigeria, Mr. Weilei, said: "The Huawei ICT competition was first launched in Nigeria in 2017 and currently runs under the Huawei ICT Academy which is in collaboration with more than 90 Nigerian universities. The Huawei ICT Academy was established to train students for free in the latest internationally relevant ICT skills in subjects such as Networks, Cloud Computing and Big Data. As at today, over 10,000 Nigerian students have benefitted."
He added that "there are 150 instructors from partnering institutions, with 120 of them acquiring various Huawei certifications in different technology track and 250 training classes in various technology tracks, in Routing & switching, storage, cloud services, big data, W-Lan, security and AI delivered by Huawei certified instructors."
Director, Huawei Nigeria Enterprise D&S Department, Ms. Melissa Chen, said: "The competition-related training has helped over 300 students receive job offers. In Nigeria alone, over 3,000 Nigerian students trained by Huawei have successfully passed the Huawei professional certification exams. Huawei hopes to skill up more than 700,000 ICT professionals by 2023. The aim is to bridge the ICT talent gap, advance the digital transformation of industries, and bring digital to every person, home and organization for a fully connected, intelligent world."
Mr. Kenneth Igwe, another of the Huawei Channel Training Managers for ICT Talent Ecosystem Development in Nigeria, explained how the students were trained adequately for the examination by Huawei certified instructors, following hands-on trainings/internship with the company. He said: "Prior to the ICT competition, Huawei Technologies Nigeria took time out to train 9 of the 15 students who were also given internship opportunities with the company in Abuja and Lagos. Meanwhile, all the students had also been trained since January for this competition and many of them already acquired HCIA, HCIP and HCIP which are globally recognised certifications in various Huawei technology Courses."
The students and instructors were glad to have qualified to represent Nigeria at the Huawei Global ICT competition which will be held later in the year 2020.
"I am excited we have qualified for the global finals since we have been preparing for this for over 8 months. Huawei gave us free access to their cloud services and also free vouchers to write the HCIP Cloud Services Certification and also support from their engineers" – Abdullahi Muhammad Khalifa, Cloud Team, student from Ahmadu Bello University, Zaria, said.
"Huawei offered us internship opportunities which exposed us to real life projects and has played a major role towards our success in the regional final even as we look forward to a greater performance at the global finals. Connection, Glory, Future, the theme of the Huawei ICT Competition says it all. I am looking forward to the glory of becoming a world champion which will make the future brighter for me," Ugheoke Anthony Oshiobugie, Network team student from the University of Port Harcourt, said.
"I feel very excited to be participating in the Huawei ICT Global Finals. It took a lot of time and effort to come this far and I am glad our team's perseverance yielded great results. Huawei provided us with a suitable learning environment during our six weeks internship where we learnt about the emerging technologies such as Cloud and Storage," Mustapha Abdullahi Jimoh, Cloud Team, and student from Ahamadu Bello University, Zaria, said.
"I am very excited to represent Nigeria in the global final and I will put more effort to bring the Gold medal home. Huawei has helped me in attaining my HCIA and HCIP R&S certifications and I also participated in a lot of rigorous trainings organized by Huawei including but not limited to HCIE training. These certifications and trainings really go a long way" – Abideen Bolaji Olaide (Network Team, student from University of Ibadan)
"I am so excited and honoured to represent Nigeria in the global finals, it has been an awesome experience so far. I was part of the boot camp at the Huawei office Abuja for about 2 months where we (I and my team) were extensively trained and well equipped for the regional finals. I am definitely looking forward to coming out in flying colours and making Nigeria proud at the global finals." – Ukasanya Elma Tejiri (Network Team, student from University of Port Harcourt).
"What an intensive support from Huawei through the provision of quality trainings and exam vouchers right from the associate level to the expert level also the provision of quick access to study guides." – Badiru Toheeb Adeniyi (Network Team, student from University of Ibadan).
"This competition made me learn a lot of things. Previously, I could not configure a Huawei enterprise router via the CLI. But after preparing for this competition, I have been able to configure, install and integrate some enterprise links using Huawei enterprise routers. The preparation for this competition has enabled me to master most of the syntax for setting up a Huawei router/switches via CLI. The Huawei Academy has been so helpful in our preparation for the Regional finals through well-planned online classes, lucid presentation via Meet/Zoom mobile Apps and excellent tutors. During the classes, we were given all the materials needed for the exam" – Ohagim Chinemere (Network Team, student from University of Port Harcourt).
Labour Plans Protest over Increase in Fuel Price, Electricity Tariff Hike Monday
Labour and civil society coalition under the umbrella of Trade Union Congress (TUC) and Nigeria Labour Congress (NLC) has resolved to embark on a nationwide protest against recent hike in prices of fuel and electricity in the country beginning from Monday, September 28.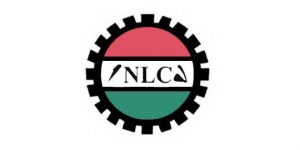 The National Executive Committee of NLC met on Tuesday and endorsed the earlier two weeks notice issued by the Central Working Committee saying that come September 28, it will in collaboration with other unions and civil society allies ground activities in the country if the federal government fails to reverse recent hike in pump price of fuel and increase in electricity tariff.
Federal government had approved an increase in pump price of fuel from N148 per a litre to N161 and also granted operators of electricity distribution companies (DISCOs) approvals to effect increase in electricity tariff justifying such increases on its desire to liberalise the energy sector.
In a communiqué issued at the end of its meeting in Abuja Tuesday, NLC disclosed that while addressing journalists on the outcome of the NEC meeting, Comrade Ayuba Wabba, NLC president, said that Congress rejected the fuel price increase as well as hike in electricity tariff approved by the federal government.
"NEC decision is premised on the fact that the government's two decisions along with others, including the increase in Value Added Tax (VAT) by 7.5 percent, including numerous charges charged by banks will further impoverish Nigerian citizens. Therefore, this increase in the midst of covid-19 pandemic is not ill-timed but is also counter productive.
"NEC also observed that the privatisation of the electricity subsector, five years down the line has not yielded any positive result. Whereas the entire privatized electricity assets were sold for N400 billion, the Congress is surprised that federal government within the last three years has injected N1.5 trillion over and above the amount that was used to sell this very important assets.
" Thus NEC came to a conclusion that the entire privatization process has failed and the hike tariff was only a process of continuous exploitation of Nigerians," he said.
On the issue of privatization of refineries and increase in the pump price of fuel, Wabba said that NEC believed that government's argument had not changed from what it used to be.
He said that whether it is about patial deregulation or full deregulation or subsidy removal, the matter had always been about increase in the price of petroleum products.
He lamented that the fuel price increase had eroded the gains of the new minimum wage granted Nigerian workers and led to increase in cost of living for all Nigerians.
He said that NEC demanded that deregulation should not be import driven and that the nation's three refineries be made to work optimally.
He said that NEC believed that federal government has business in doing business in the downstream sector, just like other oil producing countries which has government-owned refineries.
"In light of all he these, NEC decided to endorse the two week ultimatum given to federal government to reverse those obnoxious decisions and also endorse the action proposed by the Central Working Committee that September 28 will be the date that those actions will be challenged by Nigerian workers, civil society allies and other labour unions," he said.
On it's part, TUC said that after an exhaustive meeting held to review its mobilsation strategies on the forthcoming strike to protest fuel hike and electricity tariff, it resolved that the Congress was going to work in collaboration with its sister Labour Centre, NLC and the Civil Society allies to execute the strike.
In a statement signed by Comrade Quadri Olaleye, TUC president, and Musa-Lawal Ozigi, secretary general, the union said its ultimatum which expired by midnight of the Tuesday, September 22, 2020 had been shifted to Monday, September 28, 2020 for effective and maximum effect.
TUC statement said: "Consequent upon this, the ultimatum which should expire by midnight of today 22nd September, 2020 has been shifted to 28th September, 2020 for effective and maximum effect. We want to use this opportunity to call on Nigerians, especially those in the informal sector to bear with us while the industrial action lasts".
The union said there was no need for the current pains and hardship that the federal government was subjecting Nigerians to by the hike in prices of fuel and electricity tariff.
" It is a needless one. They ask us to tighten our belts while they loosen theirs. Services are not rendered yet we are compelled to pay estimated bills. You will recall that this government during its electioneering campaigns in 2014 told the world there is nothing like subsidy. We were told that they will build refineries, all that are history now. We run a mono economy and any hike in fuel automatically will have adverse effect on us yet successive government tow that path because they are not creative.
"As at today, about eight states are yet to commence the payment of new minimum wage and its consequential adjustment even though the president signed it into law on April 18, 2019. We have written letters to the governors and also engaged them in dialogue but all to no avail. Sometimes we wonder if these people have conscience at all," it said The Congress urged all Nigerians to get ready for the unprecedented mass action against "corruption, obnoxious policies, rape and other violent offences, breach of Collective Agreement, unemployment, etc. We also call on the USA, UK, Germany, Spain, etc. to support our struggle by placing indefinite visa ban on our political leaders whose stock in trade is to loot and impoverish the masses and the country".
Bolt Expands Operations to Jos
Bolt, leading ride-hailing app in Africa, has expanded its operations in Nigeria with the launch of its services in Jos.
This announcement comes shortly after the company announced that it had launched an Insurance Protection cover that safeguards riders and drivers in all its operational cities across the country.
Bolt started operating in Nigeria in 2017 and is already the largest on-demand transportation network in the country.
The expansion brings Bolt's cities in Nigeria to a total of 12 including Lagos, Abuja, Port Harcourt, Owerri, Uyo, Calabar, Kano, Abeokuta, Enugu, Ibadan and Benin City.
Femi Akin-Laguda, country manager, Bolt Nigeria, said,"Demand for ride-hailing transportation is growing across Nigeria as people desire more flexible ways to move and the cost of car ownership continues to rise.
"Ride-hailing services like Bolt make it possible for more people to enjoy the convenience, affordability and safety of getting from one place to another, while simultaneously providing a steady income for thousands of drivers and vehicle owners who utilise the platform to earn an income and support their families on a flexible schedule with no commitments," he continued.
Bolt has been hugely successful in every city where it has launched and with this expansion move, continues to solidify its footprint across the country.
In celebration of its launch in Jos, Bolt has announced that it will offer a launch discount to riders while offering drivers 0% commission for the first three months.
One of Bolt's key success factors in its growth, and rapid expansion has been the fact that drivers utilising its platform receive 80% to 85% of fares paid by riders – a significantly higher percentage than what drivers using other similar platforms receive.