Ecobank in Top 5 Ranking of 2019 Nigeria Banking Customer Experience Report
The 2019 Nigeria banking industry customer experience survey report recently published by KPMG Nigeria has indicated that Ecobank Nigeria recorded significant improvement in the SME segment of the survey.
According to the report, analysis of performance in the SME segment reveals dynamism in the 2019 ranking.
Despite lower levels of overall satisfaction for SMEs, Fidelity Bank and Ecobank made the greatest improvements with both banks moving up more than four places into the top five banks. FCMB emerged 1st while Access Bank came 3rd.
In the retail segment, the top two performers have remained the same for the fourth consecutive year.  GTBank replaced Zenith Bank as the top-rated bank in the 2019 ranking. Sterling Bank, First Bank and UBA are the biggest movers in 2019, coming in 3rd, 5th and 7th places respectively.
In the wholesale segment, Citi Bank and GTBank maintained top spots from previous year ranking while new entrants Standard Chartered and Access Bank make the top five positions at 3rd and 5th places, respectively. KPMG Nigeria has conducted the research survey since 2007.
The researchers have asked customers across financial market segments about their experience with their banks. Over the period, more than 200,000 customers were surveyed across the country.
The 2019 survey research was conducted through face-to-face and online survey methodology completed Q2 and Q3 2019. The survey covered 25,466 retail customers, 3,045 SMEs and 369 commercial/corporate organisations.
CBN Debits 26 Banks N459.7Bn for CRR Default
Central Bank of Nigeria (CBN) has penalised 26 banks for failing to meet the Cash Reserve Ratio Target (CRR).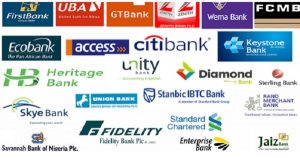 The debit made by the apex bank amounted to NN459.7 billion.
The deductions were made by the apex bank on Thursday, a source told Niarametrics.
Tier one banks were debited a total of N245.3 billion, with UBA having the most debited fN82.35 billion. First Bank was debited  N59.348 billion, GTB N40 billion, Zenith N50 billion and Access Bank N13.6 billion.
Among the tier two banks, FCMB was debited N45 billion, Stanbic IBTC N37 billion, CitiBank N24 Billion and Keystone Bank N10 billion among others.
In April, the apex bank had made a similar debit of N1.4 trillion for their inability to meet  the CRR.
The country's CRR was in January to 27.5%, from 22.5%, due to inflationary pressure on the Nigerian economy.
The central bank-led monetary policy committee had left the CRR unchanged in the last monetary policy meeting held in May to mop up cash in circulation and better manage the rising inflation rate.
In order to ensure banks maintained a 27.5 percent cash reserve ratio, apex bank then imposed fine to check the activities of the bank.
A move most bankers attributed to falling foreign reserves and the central bank's method of reducing banks' forex demand.
An anonymous banker, who preferred not to be mentioned, said "You know the central bank also does what we call retail FX intervention, that is when they sell FX to corporates. Now, because they don't want banks coming with huge demands, what they do is that a day before the FX sales, they debit the banks so that the naira you have available is small and you cannot put them under pressure because of your FX demands. That has really been the driver."
This was coming barely a month after the apex bank debited N1.4 trillion from the nation's banks in April. According to the banker, between April and June, CBN has carried out minor CRR debits before Thursday's debit.
"We understand that the central bank had set up a special CRR team that is supposed to monitor banks' CRR once a month. But now, the team monitors banks' CRR on a weekly basis. This is why the central bank is effectively debiting banks on a weekly basis. Some weeks ago, they debited some banks about N1.4 trillion. That was one of many. Between that time and now, there have been more debits that have happened. But the debits that are huge/significant are what is troubling the banks. There was a N300 billion that happened about two weeks ago. and then yesterday that was this N459.7 billion that was also debited.
"These are huge amounts that are leaving the banking sector. It's a squeeze on the banks. A bank like First Bank, for instance, has about N1.4 trillion in CRR with the Central Bank. And there is Zenith Bank with equally as much as N1.5 trillion. These are monies that banks can potentially put in loans at 52% at 30%, or even put in money market instruments at maybe 10%. So, for a shareholder of these banks, this CRR debits are impairing the banks' ability to increase their earnings because now are not able to use the funds that are legitimately theirs to create money for their shareholders. And the question is that under what framework is the Central Bank choosing to take people's money?"
Group Petitions US Congress, Demands Emefiele's Sanction over Alleged Scam at CBN
Nigerian Young Professionals Forum (NYPF), global pan-Nigeria group, has petitioned the US Congress over alleged multiple scams at the Central Bank of Nigeria (CBN), under the watch of Godwin Emefiele, the incumbent governor of the bank.
The group said the litany of scandals at CBN including forex scam rubbishes all the efforts of President Muhammadu Buhari to stamp out corruption from Africa's most populous nation.
The petition which was addressed to Speaker Nancy Pelosi, Leader McConnell, Leader McCarthy and Leader Schumer was titled: Corruption, Looting In Central Bank Of Nigeria: A Call For A Special Congressional Hearing, Investigation, Sanctions On Godwin Emefiele And Others.
The petition which also copied the US State Department, Department of Justice, Central Intelligence Agency, CIA, and Federal Bureau of Investigation, FBI, was signed by Mr. Jackson Ude, a Nigerian-American media specialist, activist, good governance advocate and recipient of the Peace Ambassador Award of the Centre for Peace Studies (CPS), Sri Lanka who is also the Coordinator of NYPF, U.S/Caribbean chapter.
The petitioners alleged that between 2015 and 2016, under Emefiele's watch, CBN conspired with Nigeria's oil corporation, Nigerian National Petroleum Corporation (NNPC), to illegally divert $24,263,008.56 meant to be shared to 36 states of the federation, the Federal Capital Territory, FCT, and the 774 local councils.
Referring to a leaked tape obtained by Saharareporters.com, one of Nigeria's leading Investigative news websites, in which Emefiele and some officials of the CBN were caught discussing how to cover up the loss of over N500bn (an equivalent of $1.2billion) stolen from the CBN and diverted to a private investment that failed, the NYPF wondered why till date, no one, including Emefiele, has been held accountable.
The group also accused the CBN of allegedly awarding a contract for the expansion of its parking lot to Bulet International Limited, a company owned by Ismaila Isa Funtua, an ally and confidant of President Muhammadu Buhari at a whopping sum of N30 billion (the equivalent of $77.5million) in 2019; stressing that no parking lot extension contract costs that much in the United States. The NYPF alleged that the said contract violated Nigeria's procurement laws.
The petitioners alleged that Emefiele has been running the CBN with top members of the Buhari cabal led by Isa Funtua, and the recently deceased Chief of Staff to President Buhari, Abba Kyari, Attorney General and Minister for Justice, Abubakar Malami, Mamman Daura, Lawan Daura, Babagana Kingibe, Nasir Danu and a few others who are all from the Northern part of Nigeria.
The group which is affiliated to global anti-corruption networks alleged that Isa Funtua and the cabal have been running a black-market forex cartel worth $800 million every week since the beginning of the Buhari administration in 2015.
"This continued until late 2017 when Vice President Yemi Osinbajo scaled it down to $500 million when the President was away for medicals," the petition alleged.
The petitioners urged the US Congress to:
Convene a Special Congressional Hearing on Corruption in Nigeria and the Central Bank of Nigeria under President Muhammadu Buhari;
Place Godwin Emefiele, Abubakar Malami, Nasir Danu, Babagana Kingibe, Samaila Isa Funtua, Abubakar Isa Funtua and all those linked with the corruption in CBN on the U.S watch-list;
Invoke the Mutual Legal Assistance Treaties (MLATs) with Nigeria and obtain banking and other financial records on the dealings involving Emefiele, Bulet International owned by Samaila Isa Funtua and Abubakar Isa Funtua;
Invoke the Global Magnistky Act and place visa restrictions on Godwin Emefiele, Abubakar Malami, Ismaila Isa Funtua, Abubakar Isa Funtua, Mamman Daura, Lawan Daura, Babagana Kingibe and Nasir Danu, their families and others linked with the corruption in CBN.
The group said they had established all necessary contacts within the US Congress and are prepared to testify under oath in Congress and provide all necessary documents to aid the speedy investigations of all the claims, adding, we are "willing to use all legal means necessary in bringing an end to corruption in Nigeria to give her young population a new lease of life for a better future."
UBA Rewards 100 more Customers with N100,000 Each in Fresh Bumper Draw
United Bank for Africa (UBA) Plc, Pan African Financial institution,  has rewarded another set of 100 loyal customers with a total of N10m in the UBA Bumper account draw. The 100 customers won N100,000 each in this month's edition of the draw which began in January 2020.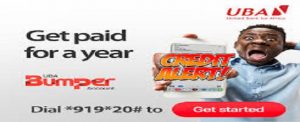 The virtual and transparent draw which was held at the UBA Head Office in Lagos on Wednesday, was transmitted live via the Facebook platform in strict compliance with social distancing rules as directed by the Federal and Lagos State Government.
Just like the previous draw held in May, lucky winners, who were contacted via their mobile phone numbers were overjoyed as they emerged the latest winners of N100,000 each. While expressing gratitude to the bank, they said the winnings will go a long way in meeting their pressing needs especially in these trying times, when the Covid-19 pandemic has made most businesses vulnerable.
Jude Anele, UBA's group head, Consumer and Retail Banking, who congratulated the lucky winners, said they were rewarded for their loyalty to the bank. He also noted that the bank is dedicated to supporting customers and remains passionate about their success and overall growth.
He said, "I will like to reiterate that UBA is always happy to reward and support customers. There is no better time to give back and delight customers than this challenging economic period where people need all the support they can get to make life more meaningful. With this in mind we decided to prioritize them as we always like to do at UBA by giving them ample reason to be joyful.
Continuing, Anele said, "Our key objective is to encourage our customers save regularly. We are here to support them likewise encourage them save  and ultimately grow as well, because  we are aware that they are invaluable to all that we do".
Michelle Nwoga, UBA's group head Marketing & Customer Experience, who explained that the main purpose of the UBA Bumper Account is to ensure that Nigerians fully embrace the savings culture; noted that the monthly, quarterly and targeted draws will also go a long way to assist customers through these turbulent times, by providing them with funds that will help ease the difficulties occasioned by the pandemic.
Explaining the modalities for the draw, Nwoga said that all new and existing customers need do to qualify for the draw is to ensure that they have a minimum deposit of N5,000 in their UBA Bumper Account. Current UBA customers are to dial *919*20*1# to migrate to the UBA Bumper Account whilst potential customers should dial *919*20# if interested in opening a UBA Bumper Account.
She also added that for the bumper account a monthly shopping allowance of N100,000 for a year is also up for grabs. "No fewer than five account holders will get a whopping N2 million each across all participating regions every quarter.
Speaking  further, Nwoga disclosed that UBA is constantly working on best ways to serve the interest of customers by making their lives easier, "This is why as a bank, we continue to invest in cutting edge technology that guarantees ease as is evident in our recent mobile app upgrade which offers a more interactive, user friendly interface that makes available a myriad of opportunities from the comfort of customers' homes," Nwoga stated.
She  explained that the new mobile app will now prompt users to use their device enabled biometrics, adding that the menu has been reduced and divided into sub-menus to enable users view Transaction History, Net worth, Trends amongst others at a glance.
"One other key feature of the app, worthy of mention is that it includes the live chat option, where users can communicate on the go with dedicated staff trained to assist with any enquires and challenges; biller validation; as well as group transfer – a new menu where users can create groups, save members and transfer funds to up to 100 members on the group. You can be assured that UBA never relents in guaranteeing premium customer satisfaction", she said.