Econet Launches Pan-African Wi-Fi Marketplace
Econet, through its subsidiaries Liquid Telecom Group (LTG) and Cassava Fintech International (CFI) has launched a network of #SasaiWiFiFinder hotspots in Kenya, Uganda, Zambia and Rwanda, to provide locals with affordable internet access.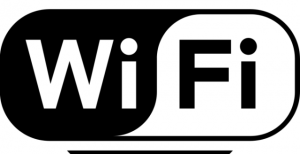 According to a statement released by the telecommunications services provider this partnership unlocks the 'African missing network' that will accelerate sustainable economic development through digital inclusion for all Africans.
The partnership creates a Wi-Fi marketplace that helps ISPs, franchisees and digital service providers unlock new revenue streams by creating job opportunities.
Nic Rudnick, Group Chief Executive Officer at LTG, said: "We firmly believe that every African has the right to high-speed connectivity, and with #SasaiWiFiFinder hot spots, we are making this vision a reality. This initiative is in line with our parent company Econet's vision of an inclusive, connected future that leaves no African behind.
"The connectivity network that we have created with these hotspots will ensure ubiquitous access for businesses and consumers at extremely affordable rates. This is yet another milestone achieved in building Africa's digital future one individual and business at a time."
Darlington Mandivenga, the Chief Executive Officer of the CFI Group, added: "We consider #SasaiWifiFinder to be a vital piece in the social and financial digital inclusion agenda that we are passionately driving across Africa.
"It is part of our broader strategy to provide solutions that address everyday problems for everyday people. In this case, we are offering more affordable internet access to African communities, including those previously excluded."
The companies explain that users will get access to free internet bundles when they connect to #Sasaiwififinder hotspots and download the Sasai Super app and purchase internet bundles.
The app is a multi-service technology platform that allows access to social media services, on-demand services, digital interactive media services and digital marketplace, including payment methods in a single, easy-to-use mobile application.
Following the successful launch of #SasaiWiFiFinder hotspots in Zimbabwe, the service will soon be available in South Africa, South Sudan, DRC, Botswana, Burundi, Lesotho and Tanzania.
According to the GSMA's annual Mobile Economy Sub-Saharan Africa report, the Sub-Saharan Africa region remains the fastest-growing region in terms of mobile subscription, with 477 million mobile subscribers at the end of 2019, with an additional 137 million subscribers over the period to 2025, representing a CAGR of 4.3%.
Telecom Boss Sues Police over Alleged Unlawful Arrest, Detention
Mr. Adegoke Ayoola, a telecommunication guru, has sued the Inspector-General of Police (IGP) for alleged unlawful arrest and detention in respect of civil and commercial transactions at the federal high court, Abuja.
The claimant through Ebun-Olu Adegboruwa (SAN), his counsel, is claiming that the police was directly aiding and abetting his opponents to take over his company and commercial interests.
Also joined, as defendants in the suit are DSP Funmi Eguaoje, who is the police team leader; SC Connections Ltd; Mr. Ali Joda, Mohammed Bashir Ahmed, among others.
Mr. Ayoola in a 58-paragraph affidavit stated that he formed a partnership with some businessmen to handle telecoms interconnections between the telecoms operators, with a profit ratio of 58/42 per cent.
He also said that he has been running the company as its managing director since 2010 until sometimes in July 2019, when he travelled abroad for medical check up and some of his partners claimed to have held an illegal board meeting to remove him as a signatory to the bank accounts of the company.
To challenge decisions purportedly taken at the said board meeting, Mr. Ayoola stated that he filed a suit at the Lagos Division of the Federal High Court, but instead of defending the suit in court, his partners formed an alignment with some officers of the Nigeria Police Force in Abuja, through a frivolous petition.
According to him, the petition led to his arrest on September 3, 2020 and his subsequent detention for seven days in Abuja, with other suspects who had no face masks, sanitizers and did not observe any COVID-19 safety protocols.
While he was in police custody, the police allegedly forced him to agree to settle with his opponents, who were allowed to take over his interrogation and interview, and all the while dictating to the police and demanding documents from him.
At age 61 and with underlying health conditions, Mr. Ayoola stated that he is scared for his health and that the police were deliberately surrendering their powers to his opponents to harass, intimidate and bully him into yielding his interests, investments and years of labour, to them.
Consequently, Mr. Ayoola prayed the Court to declare his arrest and detention as illegal, null and void.
He also prayed the court for an order to restrain the police from setting the law against him in respect of civil matters, and to preserve his liberty and life and N500 million damages, amongst others.
Mr. Ayoola then contented that by virtue of section 8 (2) of the Administration of Criminal Justice Act, 2015 and section 32 (2) of the newly enacted Police Act, 2020, the police cannot arrest any citizen for contractual or civil matters.
He also stated that his opponents had boasted openly to him that they were well connected with the law enforcement agencies, such as the Economic and Financial Crimes Commission (EFCC), Department of State Security (DSS) and National Security Adviser (NSA) and they have vowed to use their connections even up to the Presidency to deal with him and to force him to relinquish his interests in the business to them.
Mr. Adegboruwa in a personal letter addressed to and received in the office of the IGP, therefore urged him to call the team handling the case to order, to obey the civil authority and integrity of the court.
Telcos Kick as Kogi Slams New Tax on BTS
Telecommunications operators under the aegis of Association of Licensed Telecommunication Operators in Nigeria (ALTON) have kicked against the introduction of business premises tax on transceiver base stations in Kogi State.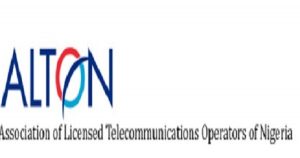 ALTON, said this would be in addition to the existing 36 taxes and levies paid to the state government.
Gbenga Adebayo, chairman of ALTON, said that an attempt by the Kogi State Government to increase its internally generated revenue had led it to classify base stations as business premises.
According to him, operators are already paying about 36 statutory and non-statutory taxes and levies through its Ministry of Environment and Physical Planning, Ministry of Environment and Mineral Resources and Kogi State Environmental Protection Board, among others.
Adebayo said, "Kogi State introduced a new levy on telecoms sites. The state government has defined telecoms sites as business premises.
"We are engaging them because they have a new revenue collection team and part of their formula for revenue generation is the classification of telecoms base stations as business premises, which is not so."
Adebayo said that the business premises tax demand amounted to multiple taxation as operators were already paying land use charges to the state government.
According to him, offices of telecom operators and not transceiver base stations can be regarded as business premises.
He said the association had written to the state governor and Dr Isa Pantami, minister of Communications and Digital Economy, to intervene on the matter.
The ALTON chairman added, "The tower that is providing socioeconomic services cannot be called a business premises and liable to premises charges.
"Don't forget that on these sites, we pay annual land use charges and on top of the land use charge, you introduce business premises tax.
"We have sought the intervention of the governor and have written to the minister. We are hoping that this will lead to some dialogue with them so that the matter will not escalate any further."
Telcos Blame Volatility, Movement Restrictions for Inability to Restore Service Disruptions
The Association of Licensed Telecom Operators of Nigeria (ALTON), umbrella body of telecommunications operators in the country has attributed poor quality of service being experienced by subscribers in Lagos metropolis and others states to movement restrictions and the volatility on the streets which has made it difficult for its engineers to fix power and other operations-related issues that have occurred across some major routes.
In a statement issued yesterday, ALTON noted with regret the reports of recent incidents of violence across the country.
"The wanton destruction of lives and properties is disheartening. As service providers and employers of labour our immediate priority is the safety of our staff across the country. Unfortunately, some of our member operators experienced outages on their networks on Tuesday evening, which still subsists. None of this was intentional.
"At the moment, affected member operators are exploiting all avenues to remedy the situation. Engineers are making relentless effort round the clock to resolve issues, while in the interim, efforts are being made to optimize coverage utilising alternative solutions as a stop-gap solution to the most impacted locations," ALTON added.
ALTON however, appeals to subscribers to bear with them and be patient. "Let us remember that we need both voice and data communication especially at this critical time.
"We therefore appeal to our brothers and sisters who are still at the barricades, to please grant access to our member operator engineers to be able to access the affected locations to restore telecom services," the statement concluded.