EFCC v. Emeka Mba: The Puzzles and Contradictions
The continued prosecution of Emeka Mba, erstwhile director general, National Broadcasting Commission (NBC), by the Federal Government through the Economic and Financial Crimes Commission (EFCC), presents several agonizing puzzles and contradictions.
Recently, the Minister of Information, National Orientation and Culture, Alhaji Lai Mohammed admitted that government was grateful for the N34 billion realised by NBC through the special auction of part of the 700Mhz digital dividend broadcast spectrum to MTN Nigeria in June 2015.
Lai Mohammed's feeling of elation and satisfaction stems from the fact that the amount has been critically pivotal in funding the ongoing implementation of the Digital Switch Over [DSO] from analogue transmission.
Emeka-Mba In effect, government is satisfied that the Management of NBC under Mba applied good sense of creativity and innovativeness in creating that critical resource pool that leapfrogged and escalated implementation of the digital switch over plan.
Ironically, while government has appropriated the outcome of that creative and innovative transaction between NBC and MTN, which has given it the impetus to indeed implement the digital switch over along the framework created by Mba's Management team, the EFCC, an agency of the same government has been seeking grounds to isolate Mba from the high points of the transaction, which culminated in the funds realized from the licensing of the spectrum.
The same EFCC has been studiously working at the same time to criminalize him for working with NBC's consultants to achieve the desirable. The same consultants that originated the very idea of auctioning the 700Mhz digital dividend broadcast spectrum. Ever heard of cutting one's nose to spite the face? How is EFCC going about this?
The Commission literally considers that: "well, maybe after all there's nothing fishy in the transaction, but how on earth could the legal consultants get paid as much as N2.89 billion? This must be evidence of money laundering."
A lot of ignorance fly around here. Consultants generally and legally negotiate transaction success fees in percentages- whether the transaction is a Public-Private partnership requiring the services of transaction advisors or an industry-specific technical intervention such as the one under review benefits are negotiated in percentages.
The consultants benchmarked its demand for a transaction success fee on a threshold. Both the board and Management of NBC negotiated this down.
It is important that we go through this carefully once more. The EFCC has changed its accusations against Mba severally since this matter was evidently manufactured. And it would appear that the idea is to rope Mba in, by hook or crook. Initially, members of the public were told that Mba misappropriated N15 billion.
The documents of how the transaction was originated, all the justifications and approvals- by even the relevant ministers and the Federal Executive Council- up till its perfection and the crediting of NBC accounts are clear, open and available.
No money was misappropriated. As a matter of fact, no money was even under any threat of misappropriation. The amount in question was lodged with Zenith Bank as collateral for the set top boxes manufacture and government approved rebate for Nigerian households, being a key demand by the Set Top Box Manufacturers Association of Nigeria, before they could even engage or manufacture.
#Never mind that due approvals from the NBC Board, Minister, Federal Executive Council as well as President and Commander-in-Chief are all in place.
Puzzles! The puzzles continue. For example, one of the charges against Mr. Mba is: while being director general of the NBC on or about the 31st day of August 2015, "awarded contracts for the supply of set top boxes in the sum of N1,237,400,000 (one billion two hundred and thirty seven million, four hundred thousand naira) for the Digital Switch Over for the National Broadcasting Commission to Gospell Digital Technology, Trefoil Global Investment Limited, Zinox Technology, Media Concept International Limited, Digitune Media Technology Limited, SMK Engineering & Construction Limited, I-Box Engineering Limited, Innosson Communications Limited, African Cable Television Limited, Trendcorp Africa Limited, TV Enterprises, STB Manufacturing Co Ltd, and Design Build Concept Limited without seeking approval of the Bureau of Public Procurement contrary to section 40 of the Public Procurement Act No. 65, 2007, and punishable under section 58 of the same Act."
But, if all 13 companies got manufacturing contracts illegally, why are they still being used to manufacture the set top boxes? Is it possible that the fact that they are manufacturing the set top boxes as spelt out in the contracts has vitiated the purported "illegality" of the contract as contended by the EFCC?
And if that were to be the case, why is Mba's status never viewed by the same EFCC through the prism of the successful outcome in every department of the entire framework, engagement, implementation and deployment of the Digital Switch Over?
The reality, however, is that all the set top boxes currently being used for the DSO pilot flag-off in Jos, and the DTT signal distribution service recently launched in Abuja by the Vice President, Prof. Yemi Osibajo, are totally and fully the proceeds of what the EFCC contends are illegal transactions, for which Mba is now being prosecuted.
It is like saying that the ram is rotten, but its barbecue (suya) is, nevertheless, irresistibly tasty. Think about this puzzle. For over a decade, Nigeria despite several vows by government, could not meet its international obligation to transition from analogue to digital broadcasting, as mandated by the International Telecommunications Union (ITU).
The recurring challenge over government's inability to meet this obligation had always been blamed on unavailability of funds. Successive governments failed to appropriate necessary funding for this very crucial national development program, despite mouthing all sorts of promise.
In 2014, the NBC's legal consultant, Basil Udotai, submitted a proposal to the Commission to help raise funds through a special auction for the DSO project.
The NBC Management, headed by Mba thought the proposal was brilliant. He got the board of the agency involved and the board gave its nod.
All necessary due diligence were done, and transaction success fee requested by the consultants was cut down from 20% to 10% by the board.
It is the cumulative value of that 10% transaction success fee that the EFCC is now holding unto and dressing it up with the bizarre, but annoying toga of the "crime" of money laundering. The straightforward and intelligent thing to do, you would imagine, is examine records of transaction success fees for consultants in similar or related transactions in Nigeria and show graphically how the one in question differs injuriously to NBC from national industry rates.
Strikingly, for the first time in the history of alleged corruption cases brought up by the Commission, the EFCC has been unable in the charges levelled against Mr. Mba, to trace any money to Mba or establish any ground on which Mba may have directly benefited by the transactions or indeed even by its own standards of money laundering.
But, by gosh, no, just hold Mba; subject him to media trial; intimidate, malign, and wear him out. Like Cinna the Poet (in William Shakespeare's "Julius Caesar"), lynch him; even if he is obviously not Cinna the Conspirator.
After all, some names also carry dire consequences. Although things rapidly lose their meanings these days and the ceremony of innocence is brutally drowned, Emeka's case is one puzzle and contradiction that will continue to torment the conscience of this nation.
Obaze writes from Lagos
Netflix Moves Against Showmax with Cheaper Mobile only Subscription
Netflix Inc, American Technology and Media service giant, has concluded plans to introduce cheaper, mobile-only subscription in Nigeria and the rest of Africa in order to strengthen its presence in the country and the region as a whole.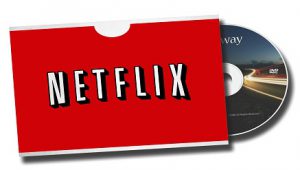 This is seen as a move targeted at Showmax's dominance in the continent.
This is in addition to commissioning more locally produced contents and shows that depict the cultures and experiences of ordinary Africans.
Netflix Inc. became the world's largest subscription-streaming service by flooding the market with popular content that's cheaper than the competition.
However, five years after it got introduced in Africa, the US company is struggling to grow beyond the wealthiest segment of the population, in a continent held back by poverty, piracy and limited access to broadband.
This is expected to greatly increase the competition for the African market with Showmax, the Multichoice subsidiary, which seems to be clearly ahead and has the majority of the market share because of its more local and African content.
It could also help increase its presence in the continent where it is struggling and is still a relatively small player.
According to Digital TV Research, the streaming service firm has only 1.4 million subscribers when compared to about 20 million customers that have been signed up to Multichoice Group Ltd, the leading African pay-TV firm.
With the rapid expansion of 4G mobile networks, the streaming service is given a new channel to get to audiences especially in a country like Nigeria, sub-Saharan Africa's biggest economy and the heart of its TV industry.
Netflix plans to expand the mobile-only contracts permanently if the trials, which began in South Africa and Egypt, becomes a success.
It agreed to deals with South African wireless carriers to add subscriptions to people's phone bills and offers pre-paid vouchers for those without bank accounts.
This is similar to the services that have been adopted by ShowMax, MultiChoice's streaming service.
Netflix is offering subscribers N1,200 ($2.65) a month for its mobile-only service, well below the N2,900 it's been charging for its most basic account. However, the offer is still more expensive than the N250 per month charged by Iroko TV, a streaming platform that has the largest online catalogue of Nigerian Nollywood content giving access to over 5,000 of such movies.
But the income from Iroko's low-price plans hasn't been enough to cover its costs and the company is now scaling back its African operation to focus on wealthier viewers in the diaspora.
Netflix's has moved to avoid the low production values found in a lot of Nollywood output and channel the continent's best talent to develop slickly-made shows across every genre just like its deal with well-funded producers like Nigeria's EbonyLife TV.
TStv Lures Subscribers with N5 Daily Subscription
TStv, a local satellite television network, has said that it will on October 1, roll out pay-per-view services in 18 states to mark the country's independence on October 1.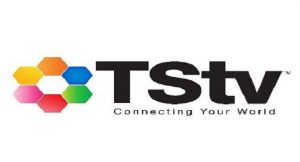 Dr. Bright Echefu, managing director of the company, who said this on Tuesday in Abuja, said that the company had surmounted the challenges it encountered after its launch in October 2017 and was better positioned to deliver quality services to Nigerians.
He said that the pay-per-view entails the minimum of N3 and maximum of N5 daily subscription per channel.
According to him, the company since 2017 went back to the drawing board to address all lapses to give Nigerians value for money and that while services will begin in 18 states on October 1, the remaining states will enjoy services from October 10.
"While we were off the radar, we properly studied the business and we have created a model to fit every Nigerian's desire. We have created the pay as you view model where Nigerians will pay only for the channels they want to watch.
"Nigerians will be able to choose their bouquet by themselves, by choosing only those channels that they want to watch and pay for with a minimal amount per pay; 108 channels are available on our platform and more than 80 of them are High Definition (HD)," he said.
Echefu also said that as a gift to Nigerians for their steadfastness and understanding, the company had made the Grande Sports Extra Channel and some other local channels free to all Nigerians for one year.
While saying that Nigerians would be able to enjoy the ability to pause the decoder when not in use for a long period, he however, said that to safeguard against abuse, genuine reasons must be given for pausing the services.
He also commended the Federal Government for giving the company the desired support to start again after the challenges that led to its failure when it was first launched.
UBA Launches 'RED Radio', New Online Entertainment Platform
United Bank for Africa, (UBA Plc), Pan- African financial institution, has continued to lead in innovation with the launch of its dynamic and creative Online Radio channel – RED Radio.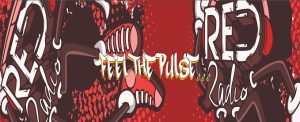 RED Radio, powered by UBA is a lifestyle web platform that has been set up to inform, educate, entertain and to bring to the fore, the best of Africa.
Much like its sister platform, REDTV, RED Radio is expected to showcase the best in lifestyle, entertainment, music, news, comedy and fashion.
Speaking on the launch of RED Radio, Tony O. Elumelu, group chairman of UBA,  applauded the creative initiative, emphasising that UBA is a financial institution always ready to support  creativity and entrepreneurship. The 2020 Time 100 most influential person in the world who has committed USD100 million to empowering young entrepreneurs across Africa said about RED Radio, "Creativity and innovation are a powerful combination and every detail in an art piece is important and meaningful. This applies to growing businesses and budding entrepreneurs. You will encounter challenges, like I did, but each experience is a lesson that brings you closer to your goal. That is the beauty of creativity."
Continuing, Elumelu remarked, "There are many ways to make something beautiful, to make a sound interesting or to bring a story to life. You can define your expression, and today, as UBA's RED Radio launches, I wish Bola Atta and her enterprising team many successes through this beautiful medium of expression."
In appreciation of the support of UBA Group Chairman for the exciting creative initiative, Bola Atta, UBA's group head, Corporate Communications, said 'just like, REDTV which is Africa's leading  online entertainment network, RED Radio is positioned to fast become the foremost online radio platform in Africa'.
Also expressing his delight, UBA's Brand Ambassador and star boy, Wizkid, said, "I am never too busy for my UBA family as he granted an exclusive interview on one of the station's flagship shows 'On the Street' where he spoke extensively about his upcoming album and what his fans should expect from him in the coming weeks.
RED Radio promises to bring rich and engaging content that will keep its audience coming back constantly for vibrant and robust entertainment. Listeners can tune in to www.itsredio.com 24/7.