Ekeh, Zinox Boss, Earmarks N1.5Billion to Support SMEs in Imo
Chairman, Zinox Group, Leo Stan Ekeh has declared a three-year interest free loan of N1b to petty traders and small and medium businesses in Imo State.
Ekeh, a native of Imo State, disclosed the intervention is to reduce hardship, stimulate business activities and give hope to majority of the people in the state.
Further, Ekeh launched an educational support project for indigent but intelligent students of the state to enable them acquire proper university education. For this, Ekeh set up a non-interest revolving loan scheme of N500m.
He made this disclosure at the flag-off/groundbreaking of the construction/rehabilitation of rural roads by the Imo State Government.
The event, which held on Tuesday, August 27th at Ubomiri, Mbaitoli Local Government, had in attendance, the Imo State Governor, Emeka Ihedioha.
Also in attendance were traditional rulers and partner agencies from the World Bank and French Development Agency (AFD).
Indigent students will benefit from the revolving loan scheme to further and complete their education. Graduates from the scheme will also be exposed to employment opportunities.
Subsequently, the graduate-beneficiaries will be expected to refund the loan once they are gainfully employed at zero interest. This will ensure the sustenance of the scheme and allow others benefit from it.
First Class graduates will be exempted from repayment of the loans as reward for their sterling performance. Conversely, students whose grades drop to third class will be ejected from the scheme.
Ekeh believes that in the next 10 years, the interventions and the government's commitment in these respects will reposition Imo state as the envy of all.
Additionally, the serial digital entrepreneur revealed that Imo State is being used as a model. He disclosed that if it works, the efforts will be replicated in more states in Nigeria.
The Zinox boss equally donated 20 laptops and a set of printers to the Imo State Government.
"I am very sure other well-meaning Nigerians will borrow same strategies to replicate in their communities.
"This is not the age of free money and bad wastages. The 21st century is the age of privileges and opportunities.
"Nigerians must imbibe the culture of earning a living and paying back so that others can benefit. Cash is not inexhaustible.
"What I have done is use myself as a personal collateral in addition to putting up some of my assets to a Nigerian bank to take a loan and try and bail out a percentage of my people.
"Indeed, if it works, the multiplier effects shall be far-reaching. If they fail me, it is a disaster but that is life.
"I have done same in the ICT sector in the last 15 years with over N10b and it is still working. Most successful people in the world did not receive cash from their families so how did they become globally successful?"
Ekeh, a global advisor to Microsoft, revealed that he has not slept in his mansion in Owerri in the past six years.
"Each time I visit home, I often leave depressed. This is because of the state of things and the money I have to spend to help out those in dire conditions. With these interventions, I am confident that things will take a positive turn soon," he affirmed.
Ekeh has been responsible for a number of charitable works in Imo State and beyond.
Notably, he donated the sum of N50m to assuage the pains of victims when the Eke -Ukwu market was demolished by the administration of Rochas Okorocha.
Ekeh has also been involved in providing scholarships to needy students, medicare to the indigenes and regularly supporting religious institutions in the state.
In his speech at the event, Gov. Ihedioha expressed appreciation to Ekeh for the humanitarian and noble gesture, even as he expressed pride in the Zinox Boss.
"Imo State is proud to have a son like Leo Stan Ekeh. I am aware he put up some of his assets in order to raise the funds for the projects he has announced today.
"May God continually bless him for all that he does for humanity.  I am hopeful that other well-meaning Imo indigenes will join us to rebuild the state."
Speaking at the event, Chief Victor Emeto heaped encomiums on the Zinox boss.
"Leo Stan Ekeh is the next to God not just in Imo State and our town Ubomiri in particular.
"He carries all our responsibilities from school and church building and maintenance to raising nursery schools in every church.
"He has an annual budget for every church in the community and does not limit it to Catholics only. Same with the education of our children and electricity. What is more disarming is his humility and quietness with which he does these things.
"In fact, he picks every phone call from anybody from this town, no matter how small. Any time he is home, he sits on the floor with us to discuss our problems."
Also lending his voice was the oldest man in the Ubomiri community, Nze Moses Duru.
"Chief Leo Stan Ekeh is God-sent to Imo State. When the Eke-Ukwu market was demolished by the previous administration, he came to the rescue of the people with a huge donation.
"He also paid the sum of N1m to the family of the boy who lost his life. That singular action calmed tensions, otherwise Imo State may have burned.
"We are aware he supports other states in Nigeria. That is why we continue to pray for him and he does things without making noise."."
NzeDuru ended by disclosing that Ekeh was equally responsible for facilitating the electricity in the village.
Aside RoW, Other Roadblocks Hobble Telcos
Ekiti, Kaduna, Imo, Katsina and Plateau states recently blazed the trail by implementing right of way (RoW) resolution of resolution of the Governors' Forum in a bid to deepen broadband penetration in the country and promote a digital economy for a digital Nigeria.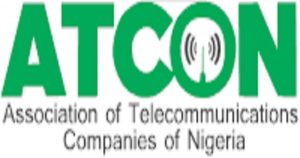 n
Right of way charge of per meter of fiber optics cabling is considered one of the most vexatious and biggest hindrances to growth in the industry
It is however, disheartening that some states have decided to disregard these resolutions and have, in some cases, increased the RoW charges by over 1,200 percent.
Experts believe that if all states in the country can implement the resolutions, it will facilitate digital literacy and accelerate broadband penetration across the country and also improve Nigeria's Gross Domestic Product (GDP).
Apart from implementing the resolution on RoW, regulatory authorities must draw from its political will to prevail on the states and local governments to stop insisting on collecting taxes and levies on operators' infrastructures such as base stations and masts.
The canker worm of multiple taxes by local, state and federal governments and their agencies is threatening the survival of the telecom sector.
At last count, the industry estimate they pay over N20 billion annually to various agencies of government.
Also, the problem of insecurity, which has assumed alarming proportions, is discouraging further investments.
Added to this, are the constant harassment, intimidation and killing of workers in the industry while equipment are stolen every day.
Another major problem is the thorny issue of Nigeria's public power supply, which seems to have defiled all known solution.
A situation where telecom operators spend an incredible N45.9 billion (approximately $2.9 Billion) annual bill on diesels in running power supply to their infrastructure is unacceptable.
Power supply is like the nerve, in fact, the engine of production. The near absence of public power supply has a devastating effect on businesses and has forced many companies to close shop because they could no longer remain competitive.
Regulatory authorities must find appropriate way to communicate to governments at all level that the current RoW, tax, public power as well as state of insecurity cannot create a knowledge driven economy or so called new economy in which the generation and the exploitation of knowledge play the major part in the creation of wealth.
Why Office was Withdrawn from NiDCOM- NCC
Nigerian Communications Commission (NCC) has, again, clarified that Dr. Isa Ali Ibrahim Pantami, minister of Communications and Digital Economy, was never involved in the process of offer of office allocation to the Nigerians in Diaspora Commission (NiDCOM) at the NCC's Communications and Digital Economy Complex located at Mbora District, Abuja, as the public is being made to believe.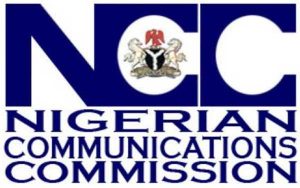 The Commission reiterated this position in a press statement signed by Dr. Henry Nkemadu, director Public Affairs, in which it made further clarifications to the members of public and other stakeholders on the situation.
"For the avoidance of doubt, the Honourable Minister of Communications and Digital Economy, Dr. Isa Ali Ibrahim Pantami, was never involved in the offer to the office space, nor in the withdrawal of the offer for same office space.  the Minister should not, therefore, be brought into the issue," he said.
According to Dr. Nkemadu, the decision to withdraw the offer of office space from NiDCOM was purely of the NCC, the custodian of the office complex.
"It should, however, be made abundantly clear that the withdrawal of the offer of the office space, which was unconditionally given, in the first instance, to NiDCOM, was informed by exigencies and change in priorities within the NCC, which led to the taking back of the office space earlier allocated with intention of finding a suitable replacement for NiDCOM," he said.
The Commission therefore reiterates its confidence in the leadership, person and office of the Honourable Minister of Communications and Digital Economy, Dr. Isa Ali Ibrahim Pantami
MTN Nigeria Commences Payment of 2019 Company Income Tax Obligations
MTN Nigeria has initiated payments for its 2019 Company Income Tax (CIT) obligations ahead of the statutory deadline of June 30th, in line with the request by the Federal Inland Revenue Service (FIRS) to corporate taxpayers whose operations are able to remain open during the COVID-19 pandemic.
As a result of constructive engagements with its Board and Management, MTN Nigeria agreed to continue its existing practice of initiating early payment for its CIT obligations.
In this regard, it has committed to making full payment in a series of instalments ahead of the June 30th deadline. As a demonstration of this commitment, it has made payment of the first instalment.
FIRS would like to thank MTN for this demonstration of support for Nigeria during a time of significant disruption to the nation's economy, and also to MTN's own business.
FIRS Chairman, Muhammad Nami is particularly happy with this prompt response by MTN Nigeria and urges other companies to emulate MTN Nigeria so that together we shall continue to support the growth of Nigeria's economy as well as business enterprises in the country.
Commenting on the agreement, Ferdinand Moolman, ceo, MTN Nigeria said: "We value the relationship that we have built with the Federal Inland Revenue Service (FIRS) and are pleased to be able to deepen that relationship by collaborating closely with the government and its agencies to manage the challenge that COVID-19 represents to the nation.
"Conscious of the role companies' play in sustaining government revenue and services, MTN has consistently initiated payments towards our CIT obligations well ahead of statutory deadlines and despite prevailing conditions.
"This year, the Board of MTN Nigeria has once again approved advance payments towards our annual tax obligations."