Emefiele Flags-off TIE Scheme
Mr Godwin Emefiele, Central Bank of Nigeria (CBN) Governor, yesterday, officially flagged off the Tertiary Institutions Entrepreneurship Scheme (TIES), an intervention of the apex bank aimed at frontally tackling the dual challenge of youth unemployment and underemployment in Nigeria.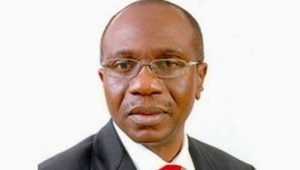 Also inaugurated was the Body of Experts (BoE) for the scheme, which was developed in partnership with Nigerian polytechnics and universities.
TIES was designed to harness the potential of graduate entrepreneurs by creating a paradigm shift from the pursuit of white-collar jobs to a culture of entrepreneurship for economic development and job creation.
Speaking at the event, the CBN Governor noted that six start-up firms in various endeavours emerged the pioneer beneficiaries of N5 million loan facility each, which they will plough into their businesses to expand them, generate more income and employ more people.
The CBN Governor added that with about 600,000 students graduating yearly from Nigerian tertiary institutions, and without the commensurate employment opportunities in both the public and private sectors, it has become imperative that government, at all levels, puts in place policy measures to support entrepreneurial development among the youth.
"Such measures would create an enabling business ecosystem that supports innovation and enables the youth to unleash their entrepreneurial potential, by redirecting their focus from seeking white-collar jobs to a culture of entrepreneurship development.
"The ecosystem should provide support in re-orientating, training, and providing a financing model apt to the peculiarity of the sector within which the businesses operate", he explained.
Emefiele, while describing entrepreneurship as an integral part of any economy, assured that the apex bank, on his watch, will keep introducing and sustaining several programmes that create an ecosystem that allows the flow of affordable credit to the real sector.
He noted that Nigeria, with an estimated population of 213 million, out of which two-thirds are youth, aged under 35 years, the nation was faced with a historic opportunity, particularly as the demography continues to create clear evidence of their relevance to economic development, as accentuated by the global recognition of Nigerian tech start-ups and continued growth of businesses in the technology space owned by the youth.
Emefiele further explained that the scheme was designed to address three verticals of the segment, which are; the term loan component that provides direct credit opportunities to graduates of Nigerian polytechnics and universities of not more than seven years post-graduation.
"An applicant, if successful, shall be eligible for a maximum of ₦5 million for an individual, sole-proprietorship or small company; and a maximum of ₦25 million for a partnership or company. The tenor for the facility is maximum of five years, with a one-year moratorium, and at an interest of 5 per cent per annum, which shall revert to 9 per cent from March 2022.
"The pilot phase of the Scheme is presently being implemented through the Bank of Industry (BOI) with the development of an application portal and processing of submitted applications.
"The Equity Investment Component – is designed to support start-ups, existing businesses requiring expansion, and ailing businesses seeking resuscitation. The Component shall be implemented under the Bank's AgSMEIS Equity Window. Thus, the investment limit shall be subject to the limit prescribed by the AGSMEIS Guidelines and the investment period not more than 10 years.
"The Developmental Grant Component is aimed at raising awareness and visibility of entrepreneurship among undergraduates of Nigerian tertiary institutions.
Here, polytechnics and universities in Nigeria shall compete in a national biennial entrepreneurship competition where undergraduates are presented by the tertiary institutions to pitch innovative entrepreneurial or technological ideas with transformational potential.
"Three top institutions at the regional levels shall proceed to the national level, where the top five shall be awarded grants ranging between ₦120 million and ₦250 million. It is instructive to note that grant awards shall be used by the tertiary institutions solely for the development of the award-willing ideas", he added.
For the Body of Experts, Emefiele listed an 11-member committee with Mr. Abubakar Suleiman of Sterling Bank Plc as the Chairman, while the Secretary is Mrs. Temitope Akin-Fadeyi of the CBN.
Members include;Mr. Patrick Iyamabo of First Bank Plc; Mr. Adamu Lawani (Zenith Bank Plc); Ms. Ngover Ihyembe-Nwankwo (Rand Merchant Bank); Mr. Ashafa Ladan (National University Commission), Engr. Abbati D.K. Muhammad (National Board for Technical Education; Dr. Friday Okpara (SMEDAN); Mr. Tope Fasua (Global Analytics Consulting); -Brigadier-General Folusho Oyinlola (National Defence College); and Ms. Bolanle Adekoya (PWC).
The first five beneficiaries of N5 million facility are; Aisha Suleiman; Chukwudi Ukpabi; Zainab Mohammed; Nura Muhammed; Simeon Ojonugba and Adebowale Adeoye.
Emefiele while urging them to work harder in their respective endeavours, said then apex bank will continue to support youths entrepreneurship.
He listed some intervention programmes to include; Targeted Credit Facility (TCF), where the bank has disbursed a total of ₦363.49 billion to 766,719 beneficiaries, comprising 638,070 households and 128, 649 small businesses.
Under its Agribusiness Small and Medium Enterprise Investment Scheme (AgSMEIS), the Bank has released ₦134.63 billion to 37,571 entrepreneurs. Disbursements under the NYIF stood at ₦3.00 billion to 7,057 small business beneficiaries.
"I would like to urge the recipients of these loans to judiciously utilize the funds for the purpose for which they had indicated in their applications. It is my strong belief that the Scheme will offer our youth entrepreneurs access to much needed finance, which has been identified as one of the major limiting factors to entrepreneurship development in Nigeria.
"We are aware that there have been agitations by some tertiary institutions that were not included in the pilot phase of the Scheme. Let me reiterate here that with the launch of the Tertiary Institutions Entrepreneurship Scheme today, other deserving tertiary institutions will be brought on board over time.
"With ongoing dialogue and engagements with other segments of the educational sector, feedbacks received shall form the basis for the periodic review of the guidelines, with the intent to scale up participation under the Scheme in future.
"Let me restate the Central Bank of Nigeria's total and unrelenting commitment to supporting the country's educational sector in all ramifications, as without a robust educational sector wholesome development shall remain a mirage.
"I believe with the launch of the Tertiary Institutions Entrepreneurship Scheme, and other programmes such as this, it is only a matter of time before our tertiary institutions return to the glory days, where they churned out graduates, not only ready and able to provide real solutions to the various challenges emanating from their immediate environment and even beyond, but who can compete favourably with their counterparts around the world" Emefiele stated.
Osibanjo, Lawan, Others Seek Digitisation of NGX
Vice President, Prof Yemi Osibanjo, former Central Bank of Nigeria CBN Governor, Mr Sanusi Lamido Sanusi, Senate President Ahmed Lawan, Speaker, House of Representatives, Femi Gbajabiamila and a host of other eminent personalities have canvassed for digitisation of Nigerian Exchange Limited (NGX) and increased collaboration among key players in the nation's economy, towards driving productive investments that would accelerate an elevated and digitized capital market.
They made the call on Tuesday in Abuja at the maiden edition of the NGX capital markets conference themed: "The Future Ready Capital Markets; Innovating for Nigeria's Sustainable Recovery".
The event brought together leading policymakers, financial experts, business leaders, investors, international development partners and regulators, led by  Osinbajo and provided a platform to share insights and broaden the thinking needed for greater capital flows through innovative sources of financing for the capital market.
In his remarks, the Vice President stated that, "every smart investor must be looking now at how to be a part of the miracle of the Nigerian Unicorns, the about five or six indigenous Nigerian companies (driven by young Nigerians) that became billion-dollar enterprises since 2015 in the midst of two recessions."
The Vice President, who emphasized the digital transformation of the markets, highlighted the many opportunities this move would provide for the capital markets, which includes bringing in more young investors.
He advised the adoption of technology "to bring in a new crop of young investors, many of who use their smartphones primarily for engaging with commerce and banking activities today. And you have commendably begun the journey to the digital transformation of the market, following the highly successful example of the banks and, of course, the telcos."
The VP added, "today, the huge retail outlets already created by the telcos with well over a hundred million subscribers, the wide reach of banks, especially with the numerous financial inclusion initiatives, make this probably the most auspicious moment for digitizing the capital market to bring in the millions of new young retail investors."
Urging the NGX to see itself as a critical player in the AfCFTA negotiations, the VP added that "we are at a point where we are looking at negotiating Service Rules, we have looked at Rules of Origin already, so this is the time to come into play to get the best deals possible from all our partners all across Africa."
Prof. Osinbajo also pointed out that the Government-backed N15 trillion Infrastructure Fund being set up in partnership with the private sector will further help to bridge infrastructure gaps.
The VP observed that despite a significant withdrawal of foreign investors and domestic institutional participation in 2021, "the NGX in 2020 was the highest performing exchange with a return of 50% on the All-Share Index, when compared with 98 other exchanges tracked globally by Bloomberg."
Also speaking after the conference, Mr. Temi Popoola, the Chief Executive Officer, NGX, expressed his excitement about the deliberations, outcomes and agreed way forward by key speakers and panelists.
He said, "as a major propeller of the economy, we are proud to be at the forefront of this milestone which is a defining moment for Nigeria's finance sector and the capital market specifically.
"The long list of key stakeholders from the public and private sector in attendance at today's conference shows how open NGX is to leveraging relationships and partnerships to advance its digital transformation agenda".
"Taking this forward, NGX will continue to deepen and increase access to financial services for Nigeria through technology while championing the infrastructural development as well as the economic growth of the country," Temi assured.
Held as a hybrid event, the inaugural capital market conference featured a long list of policy makers and business leaders across the public and private sectors in the country.
Present at the event were; Chairman, BUA Group, Alhaji Abdul Samad Rabiu, Chairman of the Conference; Senate President, Federal Republic of Nigeria, Senator, Ahmad Ibrahim Lawan, represented by the Senator Ibikunle Amosun, Chairman, Senate Committee on Capital Market; Dr. Kayode Fayemi, Executive Governor, Ekiti State and Chairman Nigeria's Governors Forum; Mr. Godwin Obaseki, Executive Governor, Edo State; Malam Nasir El-Rufai, Executive Governor, Kaduna State; Group Chairman, Nigerian Exchange Group Plc, Mr Abimbola Ogunbanjo; Chairman, NGX, Mr. Abubakar Balarabe Mahmoud, Mr. Aigboje Aig-Imoukhuede, Chairman, Coronation Capital; Mr. Oscar N. Onyema, Group Managing Director/Chief Executive Officer, NGX Group Plc;  Mrs. Cathrine Echeozo, Director, Guaranty Trust Holding Company (GTCO); and the Honourable Minister of Finance, Budget, and National Planning, (Dr) Zainab Ahmed,  among others.
NDIC Pays N113Bn to Depositors of Failed Banks
Nigeria Deposit Insurance Corporation (NDIC) said it had paid over N113 billion to depositors of money in commercial banks, microfinance institutions as well as primary mortgage banks currently in liquidation as of September 30, 2021.
Hassan Bello, managing director and chief executive of the corporation, made this known at the Editors' Forum held in Lagos at the weekend, even as he assured that the deposit insurance corporation was working to ensure that liquidated banks' depositors are paid on time.
According to him, the NDIC is in collaboration with the National Assembly to cause amendment to the NDIC Act in order to empower it to recover assets of banks in liquidation as quickly as possible.
He noted that the NDIC had paid a cumulative sum of N8.3billion to 443,946 insured depositors and N100.1billion to uninsured depositors of DMBs in-liquidation as of 30th September, 2021 while N3.4 billion was paid to 90,945 insured depositors of microfinance banks and N1.2 million to uninsured depositors.
In the same vein, cumulative insured amount paid to 1,553 depositors of closed primary mortgage banks as at 30th September, 2021 stood at N110.2 million while N7.9 million was paid as uninsured deposits.
He, however, admitted that payments had been slow due to the several court cases as well as the unwillingness of debtors to pay up.
"It takes a long time in paying depositors because at the point of closure we only pay the maximum insured amount and subsequently we now begin to realise the assets and pay depositors.
"We have commenced the process of strengthening our failure resolution and liquidation mandate through the improvement of our internal processes and procedures as well as enhancing effective collaboration with relevant stakeholders to ensure that the Corporation discharges its responsibilities more efficiently.
"This has become imperative given the need to implement prompt corrective actions on failing or failed insured institutions, improve our processes in addressing challenges in liquidation and, most importantly, provide timely reimbursement of insured sums to depositors of failed banks.
"We have the challenge of slow recovery, as a lot of people that borrowed from those banks don't want to pay back and we also have the issue of slow judicial process, and currently we are liaising with the National Assembly to get the act amended in order to empower the corporation to be able to recover these assets as quickly as possible.
"The loans given by the banks in liquidation is actually the deposit of people, so we need to recover them as quickly as possible so that we can pay them. We also have cases with banks in court so we want a situation whereby those cases are given accelerated hearing so that we can quickly dispense with them."
NAICOM Insists on Implementation of IFRS 17 from Jan 2023
The National Insurance Commission (NAICOM) has said that it would not go back on the proposed implementation of International Financial Reporting Standard (IFRS17) in insurance industry on January 1, 2023.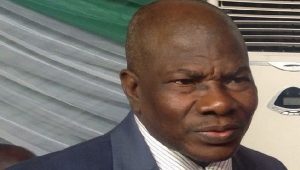 The commission, said in its efforts to get insurance firms ready for the new finance reporting model, it had set up sub-working groups to facilitate the migration.
Mr Olorundare Sunday Thomas, the Commissioner for Insurance, who stated this at the 2021 Insurance Directors' conference held in Lagos, urged board members of each insurance firm to get prepared for the IFRS 17 implementation pointing out that the deadline for migration was already at hand.
"I want to urge you also to follow up on the implementation of International Financial Reporting Standards. IFRS 17 in your companies. The implementation dateline of 1st January 2023 is right before us.
Sufficient capacity building engagements have been conducted and sub-working groups inaugurated to facilitate the migration. You are therefore required to ensure that your entities are in full compliance and ready for the dateline", the commissioner charged.
He also urged the directors to take the issue of development of insurance in the country serious directing them to work closely with their management because a lot was expected from them at the top level.
"The Commission is working assiduously to open up the market particularly the retail end, conducting engagements with various agencies and state governments on the need to boost insurance culture across the country.
"However, the supply side which is the insurance companies must also be proactive with follow-ups in these places.
"If the industry is desirous of having significant impact on the nation's GDP, it therefore must take retail business seriously. This has to start from the policy level and the directions clearly spelt out.
"This also must be supported with massive awareness campaign about insurance products across the geo-political zones taking into consideration peculiarity of each of the regions, "Thomas said.
He noted that one issue that has been setting the industry on a reverse gear in its developmental efforts was the issue of claims settlement.
He noted that amongst the operators, there were few operators that had been making the sector's work a tedious one by not paying claims promptly.
He said operators should know as a fact that insurance business was about payment of genuine claims and anything short of that would continue to hurt insurance business in the country thereby giving the industry poor reputation, perception and image.