#EndSARS: Insurers Battle with High Claims from Riots
Nigerian insurance companies are facing a huge bill in compensation following violence that rocked the country during the #EndSARS protests.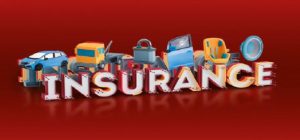 Property worth about $5 billion has so far been declared lost to the violence that preceded protests against brutality of the Special Anti-Robbery Squad (SARS) of the Nigeria police.
The estimate came from private and public organisations and individuals who have filed claims.
The National Insurance Commission (NAICOM) asked for patience, giving the assurance that claims will be processed with speed and payment made after due diligence and verification.
Rasaaq Salami, NAICOM 's Commissioner for Insurance Directorate, said in Abuja that they had started receiving complaints from policyholders.
"We all know that the losses are heavy and a lot of financial resources are required to replace all that has been lost," he said.
The protests began peacefully but turned violent after police shot at and killed several protesters.
The protesters reacted by torching facilities, looting and impeding businesses for most of the latter stages.
Lagos state reported that property worth more than $3.3 billion was lost to the violence.
Also, Gbenga Omotosho, Lagos state Commissioner for Information, said 27 new luxury buses meant for rapid transit costing $200,000 each were burnt, along with several public and private cars.
Apart from the 25 police stations burnt in Lagos, massive damage was done in other states.
Mohammed Adamu, inspector general of police, said 22 officers were killed and 205 stations destroyed throughout the country.
Ganiyu Musa, chairman of the Nigerian Insurers Association (NIA), said that members would pay valid claims of policyholders.
"We know that the loss of life is a bigger calamity because it is not replaceable. At a time like this, our thoughts and prayers are to the people who lost their loved ones," he said.
Wema Bank Begins Bootcamp for Hackaholics Finalists
Wema Bank has commenced the Virtual Bootcamp for its Hackaholics (2.0) Accelerator Program.
A statement explained that the finalists, pooled from over 500 applications, were revealed during the two-day virtual pitch program last year.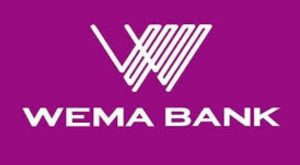 The pitch program began with an opening remark by Mr. Ademola Adebise, the Managing Director, Wema Bank.
He commended the startups for their efforts and willingness to contribute to the growth of Nigerian society.
He had said, "We are very proud to create a platform where businesses can have access to diverse resources that can enable them to provide solutions to prevailing everyday challenges. This is born out of our aspiration to create innovative solutions that can help us as a bank, our environment and the country at large.
"In its second year, we are very excited to have started an initiative focused on creating commercialisation opportunities for participating businesses by leveraging top-notch resources needed to give their solutions a competitive edge in the market."
The first day of the pitch program was an avenue for participating startups to prepare and get to know more about Hackaholics 2.0, the evaluation criteria, an overview of each identified industry, market demands and needs, the importance of tech in these areas, and a session for questions and answers.
U.S.-Based Nigerian Billionaire Inches Close to Purchase of Fidelity Bank
Dr Oluleye Adigun, a U.S.-based Nigerian billionaire, has revealed ongoing effort to invest N3 billion ($6.8 million) in Fidelity Bank through shares acquisition.
Adigun said that the acquisition was part of his planned investment in the Nigerian economy, adding that the process of buying Fidelity bank was almost done, attributing the little delay to the COVID-19 pandemic.
"The Fidelity Bank purchase is almost done. COVID-19 delayed the process a little due to everything closing down, but the process just picked up again. I was told I have to open a bank account and will need BVN. I am planning to come to Nigeria to do that as soon as possible.
The Osun State-born billionaire is the owner and Chief Operating Officer of Golden Glades Treatment Centre, as well as Adigun Investment Group, with stakes in nine companies operating in commercial real estate, several e-commerce companies. as well as wind and solar energy.
Others are aviation, with four private planes, a technology company, which owns computer software/applications, and six clinics in the healthcare industry.
"Mr. Peter Aletor, Managing Director for Apel Asset Limited, and a friend, Mr Tosin Afolabi, have been very helpful on it.
Afolabi will be partner in my bank venture in Nigeria with small share," he said of his foray into the Nigerian economy.
Adigun expressed willingness to bring his airline company, healthcare, technology as well as solar and wind energy to Nigeria in the future.
"I am interested in investing in Nigeria because it's my father land. I believe there has to be a way of doing something in my own country and be successful in it.
"I have touched almost every industry here in the U.S. and very successful in it. I have done business with people in other countries like South African, Zimbabwe, Jamaica and Europe. I want to do same in my own country," he said.
He added: "The Nigerian economy has great potential. Nigeria has everything to be giant in the world. We have the smartest people in Nigeria.
"With the right people, with great mind and good intentions, Nigeria can be like U.S. and other thriving countries. I need to build my own too. Nigeria is my home regardless of what I have here in U.S."
He narrated how his previous efforts to purchase failing Polaris Bank in Nigeria was thwarted, on the grounds that he was not known in Nigeria and being an investor from Southern Nigeria.
Adigun described the experience as very horrible, saying that the task of building a greater Nigeria was a collective responsibility, which must be devoid of ethnic sentiment.
"When I decided to start investing in the Nigerian economy, I first heard of Polaris Bank. So, I decided to buy a failing bank and Polaris came up through my connections with CBN.
"I was connected to Mr. Peter Aletor who is coordinating with AMCO in buying 80 per cent shares of Polaris Bank and save it from closing. I was later informed by Mr. Peter that Polaris board members met and decided that they are not selling control of the bank to a Southerner," he said.
How WorldRemit Continues to Lead the Way in Nigeria
Annual remittances to Nigeria are estimated to be approximately $24bn, accounting for 6% of GDP, according to research by PwC. The importance of these overseas transfers has been amplified by the global pandemic and economic downturn.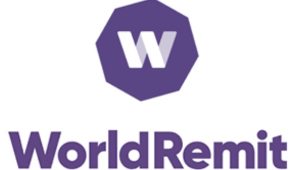 In response to the Central Bank of Nigeria's Directive on international money transfers, WorldRemit was the first cross-border payments business to make it possible to send money from countries including the United Kingdom and the United States so that it can be received in US dollars in Nigeria, both for cash pickup collection and into bank accounts.
As a leading international cross-border payments company which is headquartered in London, WorldRemit continues to offer greater convenience for senders and recipients. Here's what Eniola, a UK-based father of two had to say about his experience of sending money to Nigeria:
"It's obviously a really tough time for everyone. I'm glad that WorldRemit is still great value for money transfers to Nigeria which allows me to keep supporting my family and friends.
"The CBN rules took me by surprise but luckily WorldRemit was already prepared! As most of us are trying to keep in touch with people back home through WhatsApp and Facetime, the networks are often jammed but my family and friends still receive notifications once the money has been sent.
"Many of them have also downloaded the WorldRemit Transfer Tracker app so they know exactly when to expect their money. Even though the coronavirus has meant other plans are on hold, I'm happy that I can still support family and friends in Nigeria. I'm grateful to this platform for providing a fantastic service even during these tough times."
WorldRemit has the largest bank payout network for transfers to USD bank accounts in Nigeria, which includes Access Bank, FirstBank, Fidelity, GT Bank, UBA and FCMB, with ongoing plans for further expansion.
Cash pickup in USD is also available from the following banks: Fidelity Bank, First Bank, Access Bank, Polaris Bank, FCMB, Zenith Bank and Union Bank. For added security and convenience, both senders and recipients automatically receive transaction and PIN numbers via SMS and email, for cash pick up. Recipients must present both numbers along with their ID at cash collection points.
Last year, Nigerian singer Patoranking became the Global Brand Ambassador for WordlRemit's Africa-focused Entrepreneurs Programme which provides mentorship and investment opportunities to entrepreneurs in Nigeria, Ghana, Kenya and Zimbabwe.
Through its ongoing community engagement, swift action on USD payout and innovative products, this company has demonstrated it's lasting commitment to Nigeria.