Era of Pre-Registered SIM Cards Over in Nigeria- Pantami
Dr. Isa Ali Ibrahim Pantami, minister of Communications and Digital Economy, has said that the era of pre-registered SIM cards either at open markets or at other places across the country is over.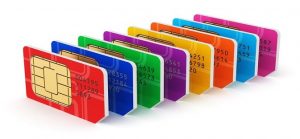 Pantami disclosed this  when a team of Media Trust Limited's management led by Mallam Naziru Mikailu, editor-in-chief of Daily Trust, paid him an official visit in his office in Abuja.
The minister said that through the ministry's interventions, the problem of preregistered SIM cards had been eradicated.
He said the use of preregistered SIM cards for criminal activities had been reduced to the barest minimum within the last 11months he came in as minister of communications and digital economy.
According to him, his directive to the Nigerian Communications Commission (NCC) led to blocking of 9.4million improperly registered SIM cards.
''Last week I was on a programme on a radio station in Kaduna and they said there were still preregistered cards in the markets. I challenged them to go and buy SIM card to show whether they are right or not. I said if they are found to be right that means some sanctions would be slammed on some people either within government or outside the government. But they went through markets in Kaduna, and they came back with no preregistered SIM'', the minister said.
Pantami also said he had also intervened on the issue of Right of Way (RoW) charges with the state governors, resulting in the reduction of the charges from N5,500 per linear metre to N1 per kilometre of fibre in Kwara State and from N600 per linear metre to N0 in Anambra State, while some other states had settled for N145 kilometre of fibre.
The minister expressed optimism that the move would go in long way in supporting the execution of the National Broadband Plan (NBP) launched by President Muhammadu Buhari on the 19th of March this year and impact positively on the economy
"One of the key benefits is the rapid growth in the gross domestic product (GDP) of any country that increases its broadband penetration", he said. He disclosed that work had already started on the new National Broadband Plan 2020-2025 as the country had attained 40.18 per cent broadband penetration.
Pantami said the new plan would ensure that 90 per cent of Nigeria population has access to broadband, while it is also expected that the country achieve 70 per cent broadband penetration by year 2025.
"For many years, the broadband penetration remained 31 per cent and that is about 1% or 1.5% growth per annum. But within one year of our co
ming on board, the broadband penetration grew by about 10 % and it now stands at 40.18 %'', he said.
The minister explained that following the launch of the National Broadband Policy by the President, certain steps have been taken by the authorities to address major challenges inhibiting the growth and development of the telecommunication industry.
He said: "It is heart-warming that Mr. President has also directed that the Office of the National Security Adviser (ONSA) should coordinate the protection of telecommunications and ICT infrastructures across the country.
As UK Enters Recession, What Does this Mean for Nigeria?
It is official, the UK economy has entered a recession for the first time in 11 years.
Economic growth during the second quarter was abysmal, plunging 20.4% after a 2.2% fall in the first three months of 2020. This was the largest recession on record and worst GDP seen in Western Europe. To rub salt into the wound, data released earlier in the week revealed an estimated one million jobs had already been erased during the coronavirus induced lockdown.
The current recession in the United Kingdom will certainly have negative impacts on bilateral trade between Nigeria and the United Kingdom. A possible spillover effect on Nigeria amid a reduction in trade and investment could enforce further pressure on the country which already entangled in a fierce battle against COVID-19.
As we move deeper into the third quarter of 2020, the outlook for Nigeria will remain influenced by not only the coronavirus developments but Oil prices and implementation of the revised 2020 budget of N10.81trillion.
Given how the economic calendar for Nigeria is void of Tier 1 economic releases this week, expect the Naira to be impacted by Dollar shortages and local stocks to remain influenced by domestic risks.
Commodity spotlight – Gold
It has been a wild week for Gold.
The precious metal experienced some hefty profit taking with prices plunging as low as $1863 yesterday before rebounding back above $1900. With US 10-year Treasury yield jumping the highest level since early July, this dented some of Gold's allure.
However, the outlook for Gold remains bullish, with this current pullback potentially opening the path to fresh all-time highs as fundamentals stimulate appetite for the metal. Looking at the technical picture, a weekly close above $1900 could signal further upside in the medium term.
For those who like to look at Gold on the shorter timeframe, keep a close eye on how prices react around the $1900 psychological level on the H4 charts. Weakness below this level could trigger a decline towards $1870.
FG Releases New Details on N200Bn MSMEs Support Scheme
Federal government has released new details on the Micro Small and Medium Enterprises (MSMEs) support scheme being rolled out under the National Economic Sustainability Programme.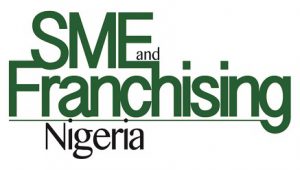 According to estimates provided, the sum of N50 billion will be used to provide payroll support, N200 billion for loans to artisans, and N10 billion support to private transport companies and workers.
The government disclosed in a tweet on the official handle of the federal government that the support scheme will include a Guaranteed Off-take Scheme for priority products, and an MSMEs Survival Fund.
The first track is a Guaranteed Off-take Scheme which will ensure continued local production and safeguard 100,000 existing small businesses to save 300,000 jobs.
Priority products include processed foods, personal protective equipment, hand sanitizers, face-masks, face-shield, shoe-covers and pharmaceuticals.
The implementation committee chaired by Ambassador Mariam Katagum, minister of the Federal Ministry of Industry Trade and Investment, will collaborate with private sector MSME associations to verify and screen applications from bidding MSMEs, define quantity and price of products required, and also get participants to join in the procurements.
With a budget of N15 billion, the SME survival fund is expected to sustain 500,000 jobs in 50,000 SMEs.
Major sectors to benefit from the SME survival fund include hotels, restaurants, creative industries, road transport, tourism, private schools and export-related businesses.
The committee will identify eligible SMEs and screening and verification for this fund will be based on company registration, and tax registration.
The implementation committee will approve disbursements through microfinance banks and fin-tech credit providers.
MSMEs that are unregistered will receive support to complete registration with the Corporate Affairs Commission (CAC), and all participants will be expected to make payments based on signed agreements.
The Bank of Industry (BoI) will also join to coordinate the implementation of the scheme.
The scheme will last three months with Ambassador Mariam Katagum as Chairman, while Ibukun Awosika, Founder of The Chair Centre Limited (TCCL), and First Bank Nigeria will serve as the Vice Chairman.
More details are to be released subsequently from the Implementation Committee.
In July 2020, the Federal Government announced plans to roll out a N2.3 trillion stimulus package and survival fund for Micro Small and Medium Enterprises (MSMEs) to stay afloat amid the economic challenges imposed by the pandemic.
The Vice President Yemi Osinbajo, who also heads the Economic Sustainability Committee, announced it at the 2020 edition of the Micro MSMEs Awards held virtually in July.
To benefit from the scheme, MSMEs would have to go through a rigorous and painstaking verification process which will be based on certain criteria.
MSMEs that have between 10 to 50 staffs are qualified for this fund.
The businesses must make their payroll available to the government for verification while applying for the fund.
Once qualified, the MSMEs will be eligible to have their staff salary paid directly from the fund for three months.
All Share Index, Naira and Oil in Focus  
By Lukman Otunuga, Senior Research Analyst at FXTM,
It has been a quiet start to the trading week for Nigerian markets, with the All-Share Index (ASI) barely moving from where it closed last Friday!
Over the past few days, local stocks have found support from encouraging financial results released by companies for the second quarter of 2020. Although the coronavirus pandemic remains a significant risk to Nigeria's economy, sentiment has certainly been lifted by a handful of companies displaying resilience against the health crises.
Looking at the technical picture, the ASI is bullish on the daily timeframe as there have been consistently higher highs and higher lows. The daily close above 25000 could inspire a move towards 25200.
More Naira weakness on the cards?
The story defining the Naira's weakness continues to revolve around Dollar shortages, shaky Oil prices and gloomy economic fundamentals. Nigeria continues to nurse wounds inflicted from lockdown measures while shaky Oil prices have complicated the Central Bank of Nigeria's efforts to defend the Naira against external and domestic risks.
On the official exchange, the Naira is trading around N386 per dollar while the black market N475.
A quiet week for Oil?
This could be another quiet week for Oil markets are the commodity struggles to break free from the $40-$43 regions (WTI Crude).
Oil prices have jumped to their highest levels last week thanks to a massive drop in U.S crude inventories and a broadly weaker Dollar. Buying sentiment towards Oil was also stimulated by geopolitical risk after an explosion at Beirut's port triggered fears over instability in the region. However, Oil remains capped by fears over a new wave of coronavirus infections hitting fuel demand.
Commodity spotlight – Gold
Everybody has been talking about Gold over the past two weeks after the precious metal made history by hitting all-time highs.
After surging towards $2074 last Friday, prices tumbled almost $60 as investors engaged in a bout of profit-taking. Fundamentally, the precious metal remains bullish thanks to a weaker Dollar, negative U.S. yields, pre-election jitters and rising coronavirus cases in the United States. However, Gold may experience a pullback towards $2000 before prices rebound higher.
Looking at the technical picture, sustained weakness below $2040 could open the doors back towards $2000. A breakout above $2040 should inspire bulls to challenge $2074 and possibly $2100.