Ericsson Spectrum Sharing now Commercially Available
Ericsson has announced that its unique dynamic spectrum sharing solution has become commercially available for the first time. It has the capacity to allow communications service providers to quickly and cost-effectively launch 5G on a nationwide scale.
In the words of Fredrik Jejdling, Executive Vice President and Head of Networks, Ericsson: "For the first time, our customers do not have to re-farm spectrum before deploying a new 'G' and can quickly get 5G on the same footprint as they have with 4G today. In the next 12 months, more than 80 percent of the commercial 5G networks we support will use our spectrum sharing solution to achieve broad 5G coverage."
Ericsson Spectrum Sharing allows both 4G and 5G to be deployed in the same band and on the same radio through a software upgrade and dynamically allocates spectrum based on user demand on a 1 millisecond basis. Ericsson's dynamic spectrum sharing is the most economically feasible way to deploy 5G on existing bands – enabling wide 5G coverage from day one – making more efficient use of spectrum and enabling superior user performance.
Similarly, Julian Bright, Senior Analyst, Ovum/Omdia, says: "Spectrum is a scarce and costly resource that should be used efficiently. Ericsson Spectrum Sharing will mean that service providers can rapidly roll out 5G on their FDD bands without the need to re-invest. It means they can use both their new and existing bands for 5G high-speed, high-capacity services. Dynamically allocating spectrum between 4G and 5G is going to be the best way to start deploying 5G."
It will be recalled that Ericsson with its sole mobile network vendor and strategic partner, Swisscom was the first communications service provider in Europe to launch commercial 5G services in April 2019. In December 2019, Swisscom achieved nationwide 5G coverage and is upgrading their network with Ericsson Spectrum Sharing.
According to Christoph Aeschlimann, Head of IT, Network & Infrastructure Group division, Swisscom,: "ESS is key for a fast adoption of 5G. It's a win-win approach for customers and operators. Customers benefit from 5G in no time and operators use their precious spectrum in a most efficient manner.
"We are proud of being part of the ESS journey from the very beginning. In the meantime, we already reached a nationwide coverage with 90 percent of the population with 5G."
It noteworthy that in May 2019, Telstra launched its commercial 5G network in Australia and has now rolled out 5G coverage in 32 metropolitan and regional cities around the country with the help of Ericsson, its key 5G network partner.
Channa Seneviratne, Network and Engineering Infrastructure Executive, Telstra, says: "Ericsson Spectrum Sharing will continue to play a crucial role in helping Telstra pave the way for a faster rollout of 5G, allowing us to serve the needs of 4G and 5G customers in the same location at the same time.
"These milestones are especially important for Telstra and the Australian landscape, where expanding 5G coverage over wide areas quickly and efficiently are key to providing more Australians with access to 5G services."
Interestingly, after going commercially live with 5G on 3.5 GHz band in Doha, Ooredoo is taking the next step to make its 'Supernet' fully 5G-enabled across the country with Ericsson Spectrum Sharing.
Waleed Al Sayed, Chief Executive Officer, Ooredoo Qatar, says: "As we take the next leap into being connected, Ericsson Spectrum Sharing comes as a unique innovation that dynamically shares spectrum between 4G and 5G carriers based on traffic demand.
This enables us, as mobile operators, to use our spectrum assets efficiently by driving 5G-wide coverage roll-out quickly, smoothly and cost efficiently. This will help us achieve our strategic objectives, enabling us to enhance our customers' internet experience and enrich their digital lives."
Also, Polish service provider, Play, has deployed Ericsson Spectrum Sharing on its commercial network.
Jean Marc Harion, CEO of Play, says: "The 5G network in Legionowo is yet another proof of Play's technological advancement in 5G and an important milestone in our strategy to continuously expand and modernize our network. With Ericsson Spectrum Sharing, we are taking a significant step towards being ready for commercial introduction of 5G when the devices become available."
Ericsson Spectrum Sharing software can run on any of the five million 5G-ready radios Ericsson has shipped since 2015. Ericsson has been collaborating with ecosystem chipset partners including Qualcomm Technologies Inc., a subsidiary of Qualcomm Incorporated, on advancing dynamic spectrum sharing using mobile devices powered by Qualcomm® Snapdragon™ 865 and 765 Mobile Platforms with Snapdragon 5G Modem-RF Systems, and MediaTek (Dimensity 1000) as well as key device makers like Oppo, Sony, Xiaomi, LG, vivo and WNC (Wistron NeWeb Corp.) to scale the solution globally.
Ndukwe Reveals Secret of MTN's Dominance Of Nigeria's Telecoms Space
Dr Ernest Ndukwe, Erstwhile Executive Vice Chairman and Chief Executive Officer of the Nigerian Communications Commission (NCC), has been speaking on why foremost telecommunications services provider, MTN, has continued to dominate the Nigerian telecom space like a colossus.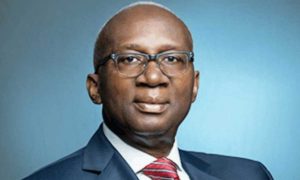 Ndukwe, speaking on Tuesday as a guest at the Virtual Digital Africa VIP Leadership Series powered by Digital Africa, organisers of the annual Digital Africa Conference & Exhibitions, noted that three factors – strong financial position, good management and discipline in terms of managing resources, separate MTN from the rest of the pack.
"I think it is important to say that MTN is a particularly disciplined company right from its roots; it has always been a well-run organization. It has not had the board squabbles of its competitions. Since the first board of MTN (Nigeria), some of the board members just retired last year (2019). Meanwhile, their competitions have had various owners, various quarrels, and various issues," he said.
Ndukwe, who is the Chairman of MTN Nigeria Board, said that nobody can be blamed for this position as the way organisations manage their affairs translates to the kind of position they occupy in the business environment.
"One thing that people don't know also is that for the first five years of existence of MTN in Nigeria, it did not pay dividends to its shareholders. They recognized the importance of scale and were pumping in all the earnings, all the profits into building networks. They started building their own microwave links; they started building their own fibre optic links all across the country because it's a matter of planning.
"Let it be said that technology changes, the best company today might not be the best company tomorrow. A few years ago, Facebook was not on the reckoning but today, is a much bigger company. People might not make it in terms of telecommunications service delivery because in certain countries, there is actually a certain number after which the market gets saturated. There are opportunities in the technology space; all that is needed is for operators to discover them and leverage.
"When Zoom started, no person knew it was going to scale to the level it has now reached; thanks to Coronavirus. People should continue to look for opportunities and niche markets and go there because that's where they can scale. There are many companies that are doing very well in the financial technology space in the country too."
Dr. Ndukwe also talked about NITEL, 5G, the Stock Market, companies he admires in Nigeria and the concept of a single African Telecoms network.
Danbatta Inaugurates Evaluation Committee for 2020 Research Proposals
Prof. Umar Garba Danbatta, executive vice chairman and chief executive of the Nigerian Communications Commission (NCC), has inaugurated a 15-member Evaluation Committee for the assessment of the 2020 Telecommunications based research from Academics in the Nigerian tertiary institutions.
The Committee, chaired by Prof. Mu'azu Bashir, a professor of Computer and Control Engineering and Head of Computer Engineering Department at Ahmadu Bello University, Zaria was inaugurated at the Commission's Head Office in Abuja on Wednesday, September 24, 2020.
Speaking during the inauguration, Danbatta said that the initiative speaks to the Commission's commitment towards encouraging the development of indigenous innovative solutions that impact not only the Telecom industry/ICT sector positively but also the nation as a whole.
"We want to continuously support research projects that can lead to the development of new products and services in the industry as the key enabler of the nation's digital economy.
"We are all aware of the appreciable contributions of the Nigerian Telecommunication sector to the growth of our GDP (Gross Domestic Product) over the years, which peaked at 14.53 per cent in second quarter of 2020," he said.
Danbatta, stated that the Commission understands that funding Research and Development (R&D) is fundamental to ensuring that the needs of consumers are properly anticipated and met while enabling sustainable economic growth, adding that the Digital Economy-based Research Innovations project underlines the importance of funding R&D.
According to the EVC, for the year 2020, the request for proposals was tailored to providing innovations and solving challenges in five emerging areas of technology.
"These include innovative clean energy technology; 5G deployment in Nigeria; Internet of Things (IoT), low power Wide Area Network (WAN) technology; advanced methods of Quality of Service (QoS) and Quality of Experience (QoE) management and test mechanism as well as monitoring and localisation of drones.
"While emphasising the importance of telecommunication/ICT industry to innovative developments and transformations within the economy, Danbatta tasked members of the Committee to thoroughly evaluate all submissions in order to sieve, identify and select the best from the proposals submitted.
"Members of this Committee have been carefully selected from the Academia, related government institutions and the industry based on their pedigree.
"I have no doubt in my mind that you will carry out the assignment to the highest acceptable standards," the EVC said.
The Committee is expected to carry out the assignment and submit its report within four (4) weeks from the day of inauguration.
FG Awards Cash Prizes Worth N16.5m to Winners 0f Nigeria @ 60 Challenge
The Federal Government of Nigeria, through the Ministry of Communications and Digital Economy, has awarded prizes worth N16.5million to nine Nigerians who emerged winners of the Nigeria @60 Independence Challenge.
It could be recalled that the Federal Government of Nigeria, under the leadership of President Muhammadu Buhari, GCFR approved an inclusive National Independence Day Celebration programme with the theme: "Together at 60," where it called on creative Nigerians to choose brand and come up with elements that will beautify the anniversary.
The Sub-Committee, chaired by Dr Isa Ali Ibrahim (Pantami), minister of Communications and Digital Economy,  launched the challenge Portal on Friday, 4th September, 2020, with the aim of providing opportunity for talented, critical thinking and creative individuals or teams to produce the event slogan, photograph, and a poem.
The Jury, made up of Directors from the Office of the Secretary to the Government of the Federation, Office of the Head of Civil Service of the Federation, Federal Ministry of Communications and Digital Economy, the National Information Technology Development Agency (NITDA), and the Nigerian Communications Commission (NCC), evaluated the submissions based on the relevance to the theme, originality, creativity, impact and mode of presentation.
During the evaluation, a total of 3,258 entries were received, out of which 1,931 Slogan, 638 Poetry, and 689 Photography entries were submitted.
While presenting the Awards and Prizes, the Minister of Communications and Digital Economy and Chairman of the 60th Independence Celebration Sub-Committee, Dr Pantami said that the competition was meant to create a platform for all Nigerians to participate in the diamond jubilee anniversary.
He said "Federal Government provided this opportunity for Nigerians to choose their brand and harness the power of creative minds to create other elements that will form the brand of the anniversary.
Dr Pantami congratulated the winners and charged those that participated to continue utilising their skills for the betterment of themselves and Nigeria at large, adding that "the nation will be proud of them".
He said the Diamond Anniversary which is will last till September 30, 2021 is a period for Nigeria to celebrate its unity.
He also commended the jury that worked day and night to ensure fairness during the selection of nine winners from each category of the competition.
Mallam Kashifu Inuwa Abdullahi, director general, National Information Technology Development Agency (NITDA), while delivering the welcome address, described the process as first of its kind, where citizens are engaged virtually to plan the celebration.
Abdullahi said that COVID-19 pandemic has brought another opportunity for Nigerians to celebrate 60 years anniversary in style.
The Chairman of the Independence Competition Judging Committee, Director, IT Infrastructure Solution, NITDA, Dr Usman Gambo Abdullahi said the competition was meant to tap into the creative and innovative potential of the youths.
The Head of Civil Service of the Federation, Dr Folashade Yemi- Esan represented by the Permanent Secretary, Mr Tope Fashedemi  commended the efforts of all participants, describing every Nigerian as a winner.
The outcome of the assessment saw the emergence of the following as second runners up: Sani Ibrahim (Slogan), Samson Mayor Emeka (Photography) and Umoru Patrick Eghiegbai (Poetry); first runners up Yusuf Muhammad Ahmad (Slogan), Leke Adebule and Team (Photography), and Mustapha Dauda Gwary (Poetry). The winners of the challenge are: Nwakuba Ezinne (Slogan), Amao Daniel Oluwadarisimi (Photography) and Kalu Rejoice Chioma (Poetry).
The winners were presented with awards and cash prizes in each category, with the second runners up getting One Million Naira each, first runners up One Million and Five Hundred Thousand Naira each, and the winners, Three Million Naira each, for their creativity and innovative contribution to the Diamond Jubilee Celebration.
The Diamond/Innovation/Change Sub-Committee is made up of Dr Isa Ali Ibrahim (Pantami), Honourable Minister of Communications and Digital Economy as Chairman, Alhaji Lai Mohammed, Honourable Minister of Information and Culture, Mallam Adamu Adamu, Honourable Minister Education and Dr Folashade Yemi-Esan, Head of Civil Service of the Federation as members, while DG NITDA, Mallam Kashifu Inuwa Abdullahi, was later co-opted as member.