Eugene Juwah, Former NCC Boss Dies in Canada
Dr Eugene Juwah, former executive vice chairman and chief executive officer of the Nigerian Communications Commission (NCC) is dead.
Juwah, according to family sources, died in Canada where he relocated to after his tenure expired in 2015 and was succeeded by Prof. Umar Dambatta.
The family have not issued any statement on the demise of the Delta State born technocrat as at the time of going to press
Juwah, played coordinating roles in the setup of ETACS, GSM and CDMA mobile network in Nigeria, possesses hands-on knowledge of specification and construction of digital exchanges, base stations, data communications and subscriber access networks.
At the Nigerian Communications Commission, Juwah has championed the introduction of Emergency Communication Services, Mobile Number Portability, Sim Card Registration and Broadband Access Expansion.
Juwah had over 30 years of experience in information Technology and telecommunication industries with more than 20 years of the above at top management level.
Juwah was a fellow of the following Professional bodies Nigerian Society of Chemical Engineers, Nigerian Computer Society & Nigerian Society of Engineers.
Fresh out of university, he started his career as a computer systems programmer with Shell BP Petroleum Development Company from 1976 – 1978.
As a young graduate working in a multi-national company, he developed and maintained computer applications programs in the Commercial Information Systems Section of the Information and Computer Systems Department (ICS).
He worked with the team that repositioned business activities such as General Ledger, Accounts Payable/Receivable, Materials Resource Planning and Payroll as a practical demonstration of his hands- on experience
It was from Shell BP that he moved to Leventis Technical Ltd, a computer systems/telecoms subsidiary of the famous Leventis Group, a Nigerian conglomerate.
He held various positions during his stint with the company.
He was a System Analyst from 1982 to 1984, Sales Manager from 1984 to 1986 and Marketing Manager from 1986 to 1988. It was in 1988 that he was elevated to the position of Divisional General Manager (Computer systems).
He held this position until 1993 when he was poached by one of the pioneer cellular telecoms company in Nigeria –MTS.
In recognition of his expertise, Juwah was appointed to serve as Director, Cellular Operations, for Mobile Telecommunications ServicesLtd (MTS). He was one of very few people that participated in the erection and testing of the first privately owned mobile telecommunications network in Africa through MTS.
He was personally responsible for the quality of service that MTS delivered through his direct supervision of several departments like the Technical, Dealer Sales and Support, Customer Service, Switch and Billing Operations and Engineering operations.
The top flying professional delivered his duties so efficiently yet effortlessly at MTS between 1993 and 1996 that his technical know-how was noticed by CIL (now Globacom).
He was drafted into the new company in 1997 in preparation for the roll-out of the new era in the history of Nigerian telecommunications.
It would be recalled that CIL was one of the very few companies that won provisional bid to operate the global system of mobile telecommunications (GSM) in Nigeria during the regime of late General Sani Abacha before the license was voided by the democratic regime of Olusegun Obasanjo. While at CIL between 1997 and 1999, he was Director, Special Duties whose duties include the supervision of CIL's 30,000 capacity GSM Network infrastructure the company had before its metamorphosis into Globacom.
During his period with the company, he coordinated the technical, business and commercial aspects of negotiations leading to the signing of agreement for purchase and start up of a 30,000 GSM 900 Mobile Cellular Network with Alcatel of France.
He also led negotiation teams to NCC for license award and revalidations as well as frequency allocation and regulatory compliances.
The versatile people manager also supervised detailed radio network study and microwave transmission network survey for the successful take-off of the project.
Not one to ignore the minutest detail, Juwah coordinated site acquisitions and the construction of MSC and base stations for the initial 30,000 GSM Network capacity.
On the commercial end for CIL, he supervised the start up data requirements for Interconnection and MSC software customization.
These include access networks and routing details, Customer Care and Billing System as well as Data preparation.
He also designed the detailed Business Plan of the company as the primary financial model which today guides its operations. In a clear-cut demonstration of his people-skill, he was instrumental to the recruitment of the company's initial high-level staff which included some expatriates.
Following the re-alignments in the evolving mobile telecoms sector in 1999, Juwah was again poached by MTS as Executive Director (Network and Operations), a position he held until sometime in 2005. From 1997 to 1999 that he was away from MTS, the company which started-out as a very promising telecoms company suffered a period of dormancy. It was therefore a major task for him to click the re-start button of MTS by playing a significant role in the restarting of MTS operations. He also coordinated liaison with NCC for license renewal, frequency permits, equipment type approval and interconnection regulatory compliances. All of these were made possible because of his vast experience in the sector as well as his well oiled network across board.
On his return to MTS, Eugene also coordinated operational activities for the rollout of the CDMA Fixed Wireless Service, which include MSC and cell site design, construction and commissioning, other operator interconnection design, negotiation, testing and commissioning, integrating a new prepaid calling system and a new Packet Data Service Network for data and internet services.
He also led technical negotiation teams in the projected new areas of business activities of the company. Some of these new areas include Long DistanceCarrierand International Data Access Businesses sectors.
On a professional note as a consultant, Juwah has served in so many executive capacities as consultant. He was Chief Executive Officer of Transaction Technologies Ltd. (TTL) from 1996 to 1997.
The company specialized in the provision of network solutions to telecommunication networks. He was also lead consultant to Communications Investments Ltd where he provided advice and guidance in negotiations with Motorola of USA for the purchase of a 10,000 capacity GSM Network.
He also coordinated the development of a full feature Telephone Banking System and the development of a Cloning Fraud Control System for Analogue Wireless Networks.
Still on consultancy, he was also Lead Consultant to Intercelluar, a fixed wireless network operator in Nigeria, on purchase, installation and operation of a customer care and billing system.
During this period, he entered into representative agreement with Natural Microsystems of US and Eureka of France for the development of sophisticated prepaid billing platforms.
There is no gain saying the fact that the high flying Juwah is well read and never misses any opportunity to brush-up on new developments in his career.
Below is a sneak-pick into his supplemental career enhancement strides. Prepaid Calling Solutions, Alcatel SEL , Stuttgart, Germany, 1998; Customer Care and Billing Systems, Alcatel SEL, Stuttgart, Germany, 1998; GSM Infrastructure Manufacture and Testing, Alcatel SEL, Gunsenhausen, Germany 1997 and Telecommunication Regulation and Operator Interconnection, IBTC, London, 1995. Others include Pricing, Billing and Fraud in Telecommunications, IBTC, London 1994; TACS Infrastructure and Operations, Cellnet, Slough, England1994; Computer Systems Management, Control Data, Minneapolis, USA 1991 and Advanced Computer Systems, Control Data, Minneapolis, 1990.
It is this broad array of academic and professional qualifications as well as a wide range of experience spanning over three decades that Juwah will be bringing to bear on the NCC task. Indeed, it can safely be said that the telecoms industry in Nigeria is set for an upward swing.
Juwah was married and blessed with two children who are still teenagers. "I spent a long time in school so I didn't get married on time," he explains in a manner of excusing his rather late fulfillment of man's procreation mandate. He relaxes mostly at the Ikoyi Club where he plays tennis every other Saturday when the demands of business is lenient enough to allow him time.
Danbatta Reiterates NCC's Readiness for 5G Deployment
Prof. Umar Garba Danbatta, executive vice chairman/chief executive officer of Nigerian Communications Commission (NCC), has said that the commission is 97 per cent ready to begin the deployment of Fifth Generation (5G) technology across the country.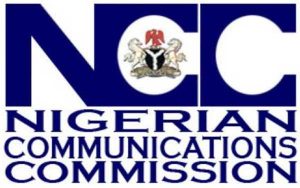 He disclosed this at the annual African Tech Alliance Forum (AfriTech 2021) held in Lagos.
The event themed: "Embracing Changes and Digital Transformation in the New Normal," had crème de la crème in the ICT sector in attendance.
Danbatta who was represented by Engr. Oluwatoyin Asaju, director, Spectrum Administration, stated that, following the advent of COVID-19 pandemic, there has been a change in the dynamics of people's interaction, especially on the Internet.
According to him, almost every means of communication has become virtual in one way or the other.
He however, stated that this paradigm shift in communication has led to significant increase in network connectivity requirements as a result of unprecedented upsurge in Internet traffic, occasioned by the use of a plethora of web applications such as Zoom, Microsoft teams, WebEx, Goto, Webner and so on.
He said this has made remote work, virtual meetings, virtual studies and virtual healthcare delivery, among others, the new normal.
According to Danbatta, even though, the network infrastructure in Nigeria has demonstrated some capacity to contain the surge in internet traffic, a lot of work is being done by the Commission to boost network capacity, sensitise the public and ensure accessibility to affordable connectivity during the period of the pandemic and beyond.
Due to the network traffic demand, the EVC said the NCC is working with operators to implement a number of initiatives to ensure network expansion.
These, he said, include ongoing plan to auction spectrum in 3.5 gigahertz (Ghz) band to operators for the deployment of 5G network in Nigeria.
"Consistent with our mandate as enshrined in the Nigerian Communications Act 2003 (NCA-2003) and other guiding legislations, we have been working to ensure the penetration of broadband services in line with Federal Government's targets, as contained in Nigerian National Broadband Plan (NNBP), 2020 to 2025.
"Already, we are set for the auction some spectrum slots in 3.5GHz band. The other day I was at the National assembly, I informed the senate that we were 95 per cent ready for 5G. Today as we speak, I am delighted to tell you that we are already at 97 per cent completion," Danbatta said.
"The Committee set up to auction the Spectrum has already developed and Information Memorandum (IM) which is already published for inputs and comments from all industry stakeholders. Prior to this, a 5G deployment plan was developed and we have since secured Federal Government's approval," he said.
He said this is in addition to a lot of other initiatives being put in place by the Commission to improve broadband connectivity in Nigeria, adding that the surge in Internet traffic induced by Covid-19 has continued to challenge National Regulatory Authorities (NRAs) and other arms of governments to ensure deployment of adequate resources such as spectrum and other forms of support to increase network resilience and accessibility to telecommunication services.
"Emerging technologies such as 5G, which NCC is driving aggressively in Nigeria, Internet of Things (IoT); Cloud Computing; Quantum Computing Augmented/Virtual Reality, and similar emerging technologies are playing a critical role in improving remote communication over the internet with great user experience.
"The NCC is committed to promoting this inevitable change and enhance user experience through effective regulation of the telecoms sector," the EVC said.
Technology Vital Tool to Combating Insecurity – DG NITDA
With the advent of artificial intelligence, automated vehicles and drones amongst many other hi-tech innovations in fighting war,  Mallam Kashifu Inuwa Abdullahi, director general, National Information Technology Development Agency  has said that the use of technology in combating insecurity in the country can never be overemphasized.
The DG made this known when he played host to the Rector of the Nigerian Army College of Environmental Science and Technology (NACEST) Makurdi, at the Agency's Headquarters in Abuja.
The DG said, "It is important to know how to use technology not just as an enabler but as a strategic design for your strategy in general which will inspire you to do more".
"NITDA Strategic Roadmap and Action Plan (SRAP 2021-2024) is built on seven pillars with their respective goals and objectives, which are; Developmental Regulations, Digital Literacy and Skills, Digital Transformation, Digital Innovation & Entrepreneurship, Cybersecurity, Emerging Technologies, and Promotion of Indigenous Content," he added.
Abdullahi noted that the Agency's focus is improving how things are being done using technology and innovation by creating an enabling environment and an innovation ecosystem that will allow a smooth digitized process, adding that the Agency is ready to collaborate with NACEST to deploy technologies to combat and proffer solutions to the country's rising issue of insecurity.
He averred that innovation does not happen in isolation but rather, with proper alignment and positioning in a relevant ecosystem which necessitates the proposed collaboration between the two parties, adding that there is cross pollination between ICT and the Nigerian Army College of Environmental Sciences and Technology (NACEST).
"The National Centre for Artificial Intelligence and Robotics, a subsidiary of the Agency is fostering the development of emerging technologies in preparing Nigeria for the Fourth Industrial Revolution in which NACEST can partner in research, development of technologies like drones, robotics, Artificial Intelligence etc as a veritable tool in combating National insecurity," he elucidated.
The Rector Nigerian Army College of Environmental Science and Technology (NACEST) Makurdi, Brigadier General Yahaya Abdulhamid in his remark noted that the school is one of the Polytechnics that run Diploma Programme in Technical and Vocational Education and Training.
He said the College is regulated by National Board for Technical Education (NBTE), a National body mandated with the responsibility to ensure the quality of all Diploma certificated programmes in Nigeria.
He further disclosed that the school employs the Information Communications Technology (ICT) in the Computer Engineering laboratory, Computer Science Laboratory, E-Library, ICT centre, Management Information System (MIS), editing and Advertising Laboratory, Resource centre, Television and Radio Studios among others.
"We cannot have the best in what we are doing until we link our activities, operations and processes to Information and Communication Technology (ICT) which will provide us a path way towards achieving our goals and objectives, which everything we do technology drives in achieving it."
"Nigerian Army College of Environmental Sciences and Technology is diverting from the theoretical process and focusing more on the practical aspects to enable us provide solutions to our problems, he stated.
Abdulhamid commended NITDA for the various IT interventions deployed across the country towards the growth and development of IT which plays a critical role for the advancement of the country and also towards National security.
Customer Service Week: Zedcrest Celebrates the Power of Service
Zedcrest Group, New-age financial solutions powerhouse, last week joined the rest of the world to mark the 2021 Customer Service Week by celebrating its customers and staff for their patronage and commitment to service excellence.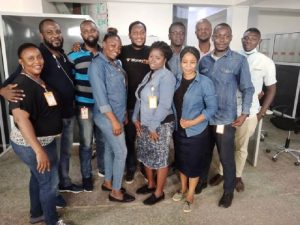 The week-long event with the global theme, "The Power of Service," was celebrated across all its branches from October 4th – 8th.
In his statement, Adedayo Amzat, group managing director of Zedcrest Group, expressed gratitude to customers of the company for their patronage and loyalty over the years.
According to him, the company explicitly recognizes the power of customers and service and plans to continue to accelerate transformational growth in Africa by leveraging technology to deliver excellent customer experience.
"Allowing us to provide you with our services is of great importance to us. We don't take your support and patronage for granted", he said.
"At Zedcrest, we will continue to leverage our solid business models, highly professional staff, innovation, bespoke solutions, and technology to turn the aspirations of customers into life-changing opportunities", he assured.
Amzat also commended the staff of the company across the country for their dedication to duty.
On her part, Renah Osiemi, chief operating officer of Zimvest, said the company is always excited at the extensive opportunity to honour service excellence during the week-long celebration.
She added that the Instagram Live session held on Thursday, October 8, 2021 as part of the celebration, was to provide financial tips on how Zimvest clients and prospects can work with whatever stage they are in and start their wealth creation journey.
"This year's event resonates strongly with us," Ever Obi, managing director of Zedvance Finance Limited, stated. "We pride ourselves as a company made up of world-class experts inspired by a culture of excellence.
"We will continue to go above and beyond to develop and offer solutions that are tailored to each customer's lifestyle and aspirations. We're taking advantage of customer service week once again to express our gratitude to all of our stakeholders."
The celebration highlighted the importance of customer service, the staff members who deliver exceptional support on a daily basis and the customers whose continued loyalty and patronage are the drivers for business success.
Activities embarked upon during the week include customer appreciation and engagement. Both junior and senior staff members of Zedvance Finance Limited, the consumer lending arm of Zedcrest Group and Zimvest (Zedcrest Investment Managers), its asset management subsidiary called and appreciated customers for their continuous patronage. Customers also won a lot of goodies across all of the company's social media platforms.
Special dress codes were also observed by staff throughout the week, to mark the celebration.
The Zedcrest Group is customer-focused with a track record of creating industry-leading products, services, and platforms across different verticals of the financial sector.