Ex -Nipost Staff to Receive Entitlements this Week
Luck may smile the way of Nipost ex-workers as Mori Baba, the postmaster general of the federation gave renewed hope for the payment of the severance benefits of Nipost staff laid off during the federal government's down sizing and right sizing exercise. Mori Baba gave the hint last week at the 2008 World Post Day celebration in Abuja when he said that arrangement had been concluded by the Bureau of Public Service Reform to pay those affected by the exercise. He said that payment of cheques to the beneficiaries would commence this week and would be handled by the office of the Accountant General of the Federation.
Speaking on this year's World Post Day celebration which he described as very significant, as the event marked the 60th anniversary of the Universal Postal Union (UPU) having been founded in 1946, Mori Baba emphasized that the UPU as a specialized agency of the United Nations has contributed in meaningful ways in facilitating development, poverty reduction, promotion of healthcare services, environmental protection, bridging of the digital divide and sustainable development.
"It is therefore no gainsaying the fact that the post has come a long way as a veritable vehicle for the delivery of development to the inhabitants of the planet earth. In the world business environment that is characterized by stiff competition, globalization, market liberalization and rapid growth of new technologies, the post has been able to make its mark in the sands of time. From the sending and receiving of letters and parcels, to the transactions in financial instruments, the post has been able to touch the lives of all categories of people all over the world. This is indeed worthy of celebration", he said.
Mori Baba reiterated that the priority of Nigerian Postal Service (Nipost) in the next two or three years would be to strengthen the postal house to ensure the provision of universal service, improve on quality of service delivery, modernize operations through computerization and introduce an acceptable addressing system that will facilitate efficient mail delivery and sustainable development which he said were in line with Nairobi Postal Strategy adopted at the 24th congress of the Universal Postal Union which held in Geneva , Switzerland between July and August this year. Kenya was to host the event but for political trouble that erupted in the country necessitating the shift to Geneva.
On Nipost ICT centres, Baba recalled that the organization saw the need to introduce ICT in all aspects of services to enable the administration enjoy benefits of e-solutions and had gone ahead to sign a Memorandum of Understanding with Galaxy Backbone Plc, to provide internet services using VSAT to 1,500 post offices in the country. He said that deployment of facilities to more than 100 sites in the project had been concluded.
In line with the recommendations and resolutions of the world postal body towards repositioning the post for greater contribution to socio-economic development, Mori Baba said his administration saw the need to embark on a reform in collaboration with Bureau of Public Enterprises aimed at achieving efficient service delivery for the organization. To beef up operations and marketing aspects of their business towards actualizing the present aspiration of Nipost , he intimated that the organization had acquired within the last one year 30 mail delivery vans which include 250 motor- cycles and 100 bicycles, and also purchased 16 Peugeot 206 and 307 cars through funds generated internally .
Further in his address, Mori Baba said that in the effort of the organization to restore public confidence in Nipost's services, the postal body had embarked on extensive repair of postal facilities in the six geo-political zones of the country and even stepping up necessary infrastructure even as he informed that the body had also embarked on massive training of its workforce to be able to deliver world class professional services to its teeming customers.
Banks Fingered in $2trn Dirty Money Scam
Some of the world's top banks have been found to be complicit in aiding criminals move $2 trillion in dirty money around the world, according to leaked government files.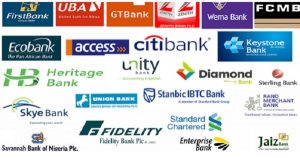 The exposition was done by Buzzfeed News and shared with the International Consortium of Investigative Journalists (ICIJ), a group that brings together investigative journalists from around the world, which distributed them to 108 news organisations in 88 countries.
In the revealing documents, they said: "global banks including JPMorgan, HSBC, Standard Chartered Bank, Deutsche Bank, Bank of New York Mellon, among others defied money laundering crackdowns by moving staggering sums of illicit cash for shadowy characters and criminal networks that have spread chaos and undermined democracy around the world."
It was also revealed that they kept profiting from these powerful and dangerous players even after the United States authorities fined these financial institutions for earlier failures to stem flows of dirty money.
FinCEN is the US Financial Crimes Enforcement Network. These are the people at the US Treasury who combat financial crime. Concerns about transactions made in US dollars need to be sent to FinCEN, even if they took place outside the US.
Known as the FinCEN files, these are more than 2,600 documents which banks sent to the US authorities between 2000 and 2017 which help show that these banks raise concerns about what their clients might be doing.
They have also been regarded as some of the international banking system's most closely guarded secrets.
Some of what has been found so far showed that JPMorgan, the largest bank based in the United States, moved money for people and companies tied to the massive looting of public funds in Malaysia, Venezuela and Ukraine, the leaked documents reveal.
The bank moved more than $1 billion for the fugitive financier behind Malaysia's 1MDB scandal, the records show, and more than $2 million for a young energy mogul's company that has been accused of cheating Venezuela's government and helping cause electrical blackouts that crippled large parts of the country.
JPMorgan also processed more than $50 million in payments over a decade, the records show, for Paul Manafort, the former campaign manager for President Donald Trump. The bank shuttled at least $6.9 million in Manafort transactions in the 14 months after he resigned from the campaign amid a swirl of money laundering and corruption allegations spawning from his work with a pro-Russian political party in Ukraine.
It was also revealed that one of Russian President Vladimir Putin's closest associates used Barclays bank in London to avoid sanctions which were meant to stop him from using financial services in the West. Some of the cash was used to buy works of art.
HSBC allowed fraudsters to transfer millions of dollars around the world even after it had learned of their scam, leaked secret files show.
Britain's biggest bank moved the money through its US business to HSBC accounts in Hong Kong in 2013 and 2014.
The United Arab Emirates' central bank failed to act on warnings about a local firm which was helping Iran evade sanctions.
Deutsche Bank moved money launderers' dirty money for organised crime, terrorists and drug traffickers.
Standard Chartered moved cash for Arab Bank for more than a decade after clients' accounts at the Jordanian bank had been used in funding terrorism.
The FinCEN Files represent less than 0.02 per cent of the more than 12 million suspicious activity reports that financial institutions filed with FinCEN between 2011 and 2017.
Mr Fergus Shiel from ICIJ said the leaked files were an "insight into what banks know about the vast flows of dirty money across the globe". He said the documents also highlighted the extraordinarily large amounts of money involved.
NCC Moves to Review International Termination Rate for Voice Services
The Nigerian Communications Commission (NCC) has embarked on a cost-based study to set the new pricing regime for mobile international termination rate (ITR) for inbound international voice calls in the country.
The ITR is the rate paid to local operators by international operators to terminate calls in Nigeria.
As part of the process for the rate determination, the Commission has organised a virtual stakeholder engagement forum with relevant industry stakeholders to intimate them with the ongoing cost-based study and the need to cooperate with Messrs Payday Advance and Support Services Limited, the consultants engaged to carry out the study
Addressing the stakeholders in Abuja recently, Prof. Umar Danbatta, executive vice chairman of NCC, said the study has become imperative following the various implementation constraints arising from contending industry and market dynamics that met previous efforts at finding an optimum price for the termination of international voice services in Nigeria.
Danbatta, who was represented at the forum by Adeleke Adewolu, executive commissioner, Stakeholder Management, NCC, said through the new ITR pricing, the Commission will be able to balance the competing objectives of economic efficiency and allowing operators the latitude to generate reasonable revenue.
The EVC, however, explained that in 2013, the Commission issued a determination stating that mobile termination rate (MTR) rates were the same irrespective of where the call originated, a clause he said was largely misconstrued by operators at that time to mean that ITR should be the same rate as the MTR.
He said this led to operators ignoring the international cost portion, where ITRs were agreed at MTR level without a positive residual to cover the costs of the international leg for local operators.
"As a result of this, the ITRs continued to decline, in line with the MTR glide path and as the ITR was set in Naira, it suffered a further downward slide in dollar terms following the currency devaluation.
"Ironically, the Nigerian operators paid the international operators in dollars to deliver international calls which created an imbalance of payments as the ITR in Nigeria declined," he said.
As a result, Danbatta said Nigerian operators' profitability and commercial results were negatively affected putting Nigeria's ITR below that of most countries with which it makes and receives the most calls, thereby making Nigerian operators perpetual net payers.
"This has, therefore, led to undue pressure on the nation's foreign reserves, which continue to get depleted by associated net transfers to foreign operators on account of this lop-sidedness, hence the need for Nigeria, with volatile currencies, to regulate the ITR to prevent or mitigate the imbalance of payments with international operators," the EVC said.
According to Danbatta, where ITR is not properly regulated, it tends to have a negative effect on a market like Nigeria with major supply-side challenges and associated socio-economic implications.
"So, setting a rate substantially above the MTR has resulted in a number of repercussions. One of such is the consumer shift to online channels as calls are increasingly made through Internet Protocol (IP)-based technologies such as Skype and WhatsApp because of high international call prices.
"To this end, an economically-efficient ITR that is cost-based will maximise economic benefits to all stakeholders," Danbatta told the stakeholders.
Earlier in her remarks, Director, Policy, Competition & Economic Analysis, Yetunde Akinloye, said the forum is aimed at formally engaging with and sharing the perspectives and insights of industry stakeholders and ultimately enlisting their collective support in relation to the inputs and requirements towards the determination of a mutually- realistic ITR in Nigeria.
She noted that the project commenced on March 10, 2020 with a kick-off meeting but was stalled by the challenges associated with the COVID-19 pandemic, necessitating the need to explore emerging channels of engagement to move forward and ensure the completion of the project.
Akinloye reiterated the Commission's commitment to continuously provide a conducive environment and level-playing field for the effective interplay of factors that would sustain market development and growth, while ensuring the provision of qualitative and efficient telecommunications regulatory services for the benefit of consumers and licensees.
CSCS Sensitizes Financial Market Stakeholders on Cyber-Security
Central Securities Clearing System (CSCS) Plc, Nigeria's capital market infrastructure, sustains cyber-security advocacy as it sensitizes financial market participants on rising rate of cybercrime.
In a webinar organized by CSCS, financial market stakeholders, including bankers and capital market operators dialogued on innovative measures for preventing cybercrimes, dire need for increased campaign and exigency of collaborative investments to reign the rising rate of cybercrime.
The online event themed "Cyber Security and Information During the Pandemic" was lauded for its timeliness, as COVID-19 pandemic and attendant remote connections may have increased cyber-security risks in many organizations, particularly as the crime rate surges globally, with rising exposure of financial services institutions in Nigeria and the broader African continent.
The event which was widely attended with participants from the banking sector, capital market and public service, had Mr. Tobe Nnadozie (Divisional Head, Technology and Innovations, CSCS Plc), Mr. Bharat Soni (Chief Information Security Officer, GTBank Plc) and Mr. Ikechukwu Ugoji (Chief Information Security Officer, Interswitch Limited) as panelists.
Speaking on the event, Mr. Haruna Jalo-Waziri, the Chief Executive Officer, CSCS Plc, noted that "cybersecurity is a collective effort and everyone must play their role to preserve the integrity and sanctity of the financial market.
The pandemic and its attendant remote connections occasioned by business continuity and work-from-home protocols have increased exposures to cyber-security risks and some businesses may have suffered colossal losses due to cyberattacks since the pandemic.
More than ever, cyberattacks are like a double whammy at this challenging time when businesses are re-strategizing to adapt to the new normal and ensure sustainability."
Mr. Femi Onifade, the Chief Strategy Officer, CSCS Plc reiterated the CEO's perspective, noting that "a breach on any market participant's network may inadvertently expose the entire system, thus reinforcing why we must collaborate to prevent any vulnerabilities in the financial system and why all participants and stakeholders must take active and effective measures in ensuring and sustaining cyber-resilience."
While speaking at the event, Mr. Bharat Soni said, "new work culture has expanded remote activities and cloud capabilities to an unprecedented level, thereby making businesses more vulnerable to cyber-attacks such as online scams and phishing, disruptive malware, malicious domains amongst others.
Hence, the use of strong authentication for accessing networks would no longer be an option but a necessity." He concluded that "Awareness of the new realities of safe cyber practices need to be communicated to employees, partners and customers so that they can remain aware of the evolving cyber threat and how to best protect themselves and their organizations".
In the same vein, Mr. Ikechukwu Ugoji said, "over 90% of cyber breaches are facilitated by phishing email or social engineering attack and that every employee is a first-line of defence against incoming threats and employees must be made to understand their vital roles and responsibility in protecting the organization."
On his part, Mr. Tobe Nnadozie, posited that "the pattern of spend on cybersecurity shows clearly that organizations are making relevant investments to protect their systems and broader market, albeit sadly, lack of vigilance is the leading cause of breaches".