FCMB Acquires 96% of AIICO Pensions
FCMB Group has notified the Nigerian Stock Exchange, NSE, that its pensions arm, FCMB Pensions Limited, has entered into an agreement to acquire 96% of AIICO Pensions Limited.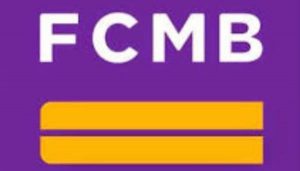 A statement by FCMB said the move was part of a strategy to grow the Group's investment management portfolio and build on the inherent synergies between pensions and banking.
It noted that the acquisition is one of several proactive steps, along with digitisation, that the company had embarked on to enhance its market position and competitiveness, as the industry braces itself for the commencement of Retirement Savings Account, RSA, portability.
Just last year, FCMB Group had increased its stake in Legacy Pensions (now FCMB Pensions) to 91.6% and now has full control of the business.
Speaking about the announcement, Mr. Ladi Balogun, Chairman of the Board of Directors, FCMB Pensions, remarked that "the business intends to use its scale to positive effect towards investing in the growth of the Nigerian economy while ensuring safety and the most competitive returns for its customers."
Also reacting to FCMB's latest move, analysts have expressed positive views of its impact on both FCMB Pensions and the Group. One investment banking analyst described it as "a positive move and a statement of intent from FCMB's management to leverage its non-banking businesses to drive profitability."
Another analyst saw it as a "landmark transaction giving a mid-tier player a great opportunity to bulk up," adding that "we believe the combined entity will be better positioned for stronger organic assets under management, AUM, growth and fee income contribution to the Group's performance."
Meanwhile, with the 2019 acquisition of Legacy Pensions, FCMB Pensions has grown its assets AUM to N325 billion with 350,000 customers as of March 2020, while that of AIICO Pensions is estimated at N126 billion with over 240,000.
A combined AUM of N451 billion and almost 600,000 customers will take the entire Group's customer base to 8,000,000 and its total AUM (inclusive of all investment management activities) to over N560 billion.
The enlarged pension business will also benefit from FCMB's extensive distribution platform, comprising of 200 branches, a strong web and mobile presence and the recent launch of its pensions' online enrolment platform.
In a related development, FCMB Pensions has strengthened its investment committee with the addition of Mrs. Titi Odunfa Adeoye to its Board of Directors. Mrs. Adeoye is the Founder and Chief Investment Officer of Sankore.
The new Director holds an MBA from Harvard Business School, a BBA in Accounting from Howard University and is a Certified Public Accountant (Gold Award).
Mrs. Adeoye has worked with Goldman Sachs in New York and her area of expertise is strategies for the creation, growth and preservation of individual or family wealth with a focus on "alternative" asset classes.
SEC, NITDA Collaborate on Data Protection in Capital Market
Securities and Exchange Commission (SEC) has restated its preparedness to collaborate with the National Information Technology Development Agency (NITDA) in a bid to foster safe conduct of transactions and usage of personal data in the Nigerian capital market.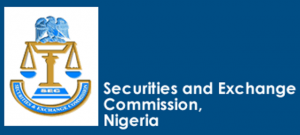 Mr. Lamido Yuguda, director general of the SEC, stated this during a webinar on Nigerian Data Protection Regulation and how it affects the Capital Market.
According to a statement by Efe Ebelo, SEC's Head, Corporate Communication, the event had as its theme: Nigeria Data Protection Regulation (NDPR): Implications on the Nigerian Capital Market.
Mr. Yuguda stated that the Commission is very serious on the issue of data protection in the capital market assuring that going forward, the SEC would continue to create necessary awareness.
According to him, "You may all recall that in 2019, the National Information Technology Development Agency (NITDA) issued the Nigerian Data Protection Regulation (NDPR) with the objectives to safeguard the rights of natural persons to data privacy; foster safe conduct for transactions involving the exchange of Personal Data; prevent manipulation of Personal Data; and ensure that Nigerian businesses remain competitive internationally
"By this regulation therefore, all private and public organizations that collect, process, store, archive and destroy data of natural persons in Nigeria or of Nigerians resident abroad are required to comply with the provisions of the Regulation.
"Since the Commission and indeed all Capital Market Operators perform these activities on data as covered by the NITDA NDPR, we are also subject to the new regulation, in one way or the other. That explains the reason behind organizing today's webinar to enlighten the capital market community on the provisions of the NDPR".
FBN Insurance Pays N4.4Bn In Claims In Q1 2020
FBN Insurance has displayed resilience in its business strategy despite the negative impact of the coronavirus pandemic on the Nigerian economy.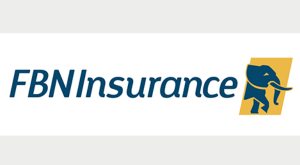 The company recently paid the sum of N4.4 billion in claims to its customers in the first half of the year 2020.
This represents a 26.7 per cent increase year-on-year when compared to N3.4 billion paid during the same period in 2019.
While briefing news men at the company's Lagos head office, Mr. Val Ojumah, Managing Director/Chief Executive Officer of FBN Insurance, disclosed that prompt settlement of customers claims is one of the underpinning business successes of the insurer as it strives to continually boost customers' confidence and trust during the 10 years of the company's existence.
According to Ojumah, "As a responsive and reliable insurer, we have during this turbulent time- kept our promise to our customers by paying claims promptly. Our focus remains to provide financial security and relief to our esteemed customers especially at this trying time."
On a related note, the company has unswervingly delivered on its promise to its shareholders by paying dividends promptly. At the recently held virtual AGM, the company announced a full year dividend of 97k per share for 2019 which represents a 49 per cent increase over the 65k per share that was paid in 2018. The company has consistently paid dividend to its shareholders since 2013.
As at year end, the total assets base of the company grew from N70.5billion in 2018 to N109bilion in 2019. This represents a 55 per cent growth year-on-year of which over 90 per cent are in liquid assets.
In a bid to continue to deliver seamless service to its customers, the company has invested and upgraded its digital platforms.
FBN Insurance Limited, was incorporated in 2010 to transact life insurance business in Nigeria and currently operates in over 60 sales outlets and two branches in addition to its head office located in Lagos
Naira Weakens, Oil Slips, Stocks Flat
By Lukman Otunuga, Senior Research Analyst at FXTM
As the coronavirus menace dug its vicious talons deeper into Africa's largest economy, the Central Bank of Nigeria wasted no time in depreciating the official Naira rate by 5.5% to 381 per Dollar.
In the face of Dollar shortages, depressed Oil prices and mounting pressures from external lenders the CBN remains pressured to unify the multiple exchange rates to improve transparency.
A single exchange may eliminate an element of confusion and even attract foreign exchange investment, but such may come at the expense of rising inflation.
The exchange rate at the black market has already tumbled to a three-year low, trading around N463 per Dollar following the official devaluation.
With consumer prices hitting 12.4% in May, signs of rising inflationary pressure fueled by a weaker Naira is the last thing Africa's largest economy needs.
Local stocks trading flat this week with the Nigerian All-Share Index down -0.24% since Monday.
Oil prices were mostly depressed this week thanks to rising coronavirus cases across the globe.
Fears around another round of lockdowns hitting demand for Oil continues to haunt attraction towards the commodity and this may remain a key theme ahead of the OPEC decision next week.
If the cartel decides to extend the historic production cuts of 9.7 million barrels per day beyond July, Oil prices have the potential to edge higher. However, a disappointing outcome to the meeting with the cartel reverting to previous supply cut of 7.6 million barrels per day could send Oil prices tumbling.
Overall, this was another week defined by COVID-19, volatile global equity markets and sharp changes in risk sentiment. Gold is likely to remain the talk of the town after appreciating to levels not seen in 9 years. With coronavirus related developments, trade uncertainty and global growth fears among many negative themes straining sentiment, the precious metal has the potential to shine this quarter.