FDI in Nigeria, Others Grow in 5 Years
Africa's share of global foreign direct investment (FDI) has grown over the past five years highlighting the growing interest from foreign investors, according to Ernst & Young's third Africa Attractiveness Survey released Monday.
The report combines an analysis of international investment into Africa over the past five years with a 2013 survey of over 500 global business leaders about their views on the potential of the African market.
The latest data shows that despite a fall in project numbers from 867 in 2011 to 764 in 2012 — in line with the global trend — project numbers are still significantly higher than anything that preceded the peak of 2008. The continent's global share of FDI has also grown from 3.2% in 2007 to 5.6% in 2012.
Mark Otty, Ernst & Young's EMEIA Managing Partner said, "A process of democratization that has taken root across much of the continent; ongoing improvements to the business environment; exponential growth in trade and investment and substantial improvements in the quality of human life have provided a platform for the economic growth that a large number of African economies have experienced over the past decade."
Despite the impact of the ongoing global economic situation, the size of the African economy has more than tripled since 2000.
The outlook also appears positive, with the region as a whole expected to grow by 4% for 2013 and 4.6% for 2014.
A number of African economies are predicted to remain among the fastest growing in the world for the foreseeable future.
Eighty-six percent of those with an established presence on the continent believe that Africa's attractiveness as a place to do business will continue to improve.
Those surveyed rank Africa as the second most attractive regional investment destination in the world after Asia.
Increasing investment from emerging markets
Investment in FDI projects from developed markets fell by 20%. Although FDI projects from the UK grew (by 9% year-on-year), those from the US and France — the other two leading developed market investors in Africa — were considerably down.
In contrast investments from emerging markets into Africa grew again in 2012, continuing the trend over the past three years.
In the period since 2007, the rate of FDI projects from emerging markets into Africa has grown at a healthy compound rate of over 21%.
In comparison investment from developed markets has grown at only 8%. The top contributors from the emerging markets are India (237), South Africa (235), the UAE (210), China (152), Kenya (113), Nigeria (78), Saudi Arabia (56) and South Korea (57) all among the top 20 investors over that period.
Intra-African investment has been particularly impressive during the same period, growing at 33% compound rate.
South Africa has been at the forefront of growth in intra-African trade and broader emerging market investment – (the single largest investor in FDI projects in 2012 outside of South Africa.)
Kenya and Nigeria have also invested heavily but it is expected that others such as Angola, for example, with a $5b sovereign wealth fund, will become increasingly prominent investors across the continent over the next few years.
Ajen Sita, Ernst & Young's Africa Managing Partner comments, "There is a growing confidence and optimism among Africans themselves about the continent's progress and future."
There has also been an important shift in emphasis in investment into the continent over the past few years, in terms of both destination markets and sectors.
While investment into North Africa has largely stagnated, FDI projects into Sub-Saharan Africa have grown at a compound rate of 22% since 2007. Among the star performers attracting growing numbers of projects have been Ghana, Nigeria, Kenya, Tanzania, Zambia Mozambique, Mauritius and South Africa.
Perception versus reality
Our 2013 Africa Attractiveness Survey shows some progress in terms of investor perceptions since the inaugural survey in 2011.
The majority of respondents are positive about the progress made and the outlook for Africa. Africa has also gained ground relative to other global regions.
In 2011 Africa was only ranked ahead of two other regions, while this year it ranked ahead of five other regions (the former Soviet States, Eastern Europe, Western Europe, the Middle East and Central America).
However, there still remains a stark perception gap between those respondents who are already doing business in Africa versus those that have not yet invested in the continent. Those with an established business in Africa are overwhelmingly positive.
They understand the real rather than perceived operational risks, have experienced the progress made and see the opportunities for future growth.
Eight-six percent of these business leaders believe that Africa's attractiveness as a place to do business will continue to improve, and they rank Africa as the second most attractive regional investment destination in the world after Asia.
In contrast, those with no business presence in Africa are far more negative about Africa's progress and prospects.
Only 47% of these respondents believe Africa's attractiveness will improve over the next three years, and they rank Africa as the least attractive investment destination in the world.
The two fundamental challenges that are present for those already present or those looking to invest in Africa are transport and logistics infrastructure and anti-bribery and corruption. However, moves are being made on both accounts to help allay fears of investors.
Infrastructure gaps, particularly relating to logistics and electricity, are consistently cited as the biggest challenges by those doing business in Africa.
At a macro level, too, Africa's growth will be inherently constrained until the infrastructure deficit is bridged.
The flip side of this challenge, however, is that strong growth has been occurring despite such infrastructure constraints.
This indicates the potential to not only sustain, but accelerate growth as the gap is narrowed. Our analysis indicates that in 2012 there were over 800 active infrastructure projects across different sectors in Africa, with a combined value in excess of US$700b. The large majority of infrastructure projects are related to power (37%) and transport (41%).
Moving away from extractive industries
Due to volatile nature of commodity prices, an over-dependency on a few key sectors clearly raises questions about the sustainability of growth.
Despite perceptions to the contrary, less than one third of Africa's growth has come from natural resources.
The trend of growing diversification continues, with an ever increasing emphasis on services, manufacturing and infrastructure-related activities. In 2007 extractive industries represented 8% of FDI projects and 26% of capital invested in Africa; in 2012, it was a mere 2% of projects and 12% of capital.
In comparison, services accounted for 70% of projects in 2012 (up from 45% in 2007), and manufacturing activities accounted for 43% of capital invested in 2012 (up from 22% in 2007).
Mining and metals is still perceived by survey respondents as the sector with the highest growth potential in Africa, but the number of respondents who believe this (26%) is down from 38% in 2012 and 44% in 2011.
In contrast, interest in African infrastructure projects is clearly increasing, with 21% of respondents identifying this as growth sector versus 14% last year and only 4% in 2011.
Other sectors where there has been a noticeable shift include ICT (14%, up from 8% last year), financial services (13%, up from 6% last year), and education (which has come from virtually nowhere to register 10% this year).
Mark commented, "These changing perceptions of relative sector attractiveness in Africa reflect the changing fundamentals of many Africa economies: the diversification of both sources of growth (for example, the increasing contribution of services and the growing consumer class), and of the actual FDI flowing into these economies."
South Africa most attractive for foreign investors but others hot on its heels
The large majority of respondents view South Africa as the most attractive African country in which to do business: 41% of all respondents put South Africa in first place, while 61% included it in their top three.
The primary reasons for South Africa's popularity appear to be it relatively well developed infrastructure, a stable political environment and a relatively large domestic market. The next most popular countries were Morocco (20% placing in the top three, and 8% in first place), Nigeria (also 20% in top three, and 6% in first place), Egypt (15% top three and 5% first), and Kenya (15% top three and 4% first). In general, these rankings align with emerging regional hubs for doing business across different parts of Africa.
Looking ahead
Ajen concludeed, "With an increasingly solid foundation of economic, political and social reform, together with resilient growth rates, we are confident that the continent as a whole is on a sustainable upward trajectory. This direction of travel, rather than the current destination, is what is most important.
"A critical mass of African economies will continue on this journey. Despite the fact that there will undoubtedly be bumps in the road, there is a strong probability that a number of these economies will follow the same development paths that some of the Asian and other Rapid Growth Markets have over the past 30 years. By the 2040s, we have no doubt that the likes of Nigeria, Ghana, Angola, Egypt, Kenya, Ethiopia and South Africa will be considered among the growth powerhouses of the global economy."
NAICOM Urges State Governments to Implement Compulsory Insurance
The National Insurance Commission, NAICOM, is seeking collaboration especially from State Governments on implementation and enforcement of compulsory insurance.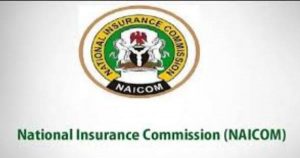 Speaking during a meeting with the Governor of Ekiti State, Kayode Fayemi, the Commissioner for Insurance Sunday Thomas, noted that over the years, the Commission has embarked on series of programs aimed at a nationwide massive public enlightenment with respect to compliance with the laws on compulsory insurance.
As a subset of the Financial Services Industry, Insurance industry is a pivot to guarantee the sustainability of growth and development of the State and its people, said Thomas, adding, We have therefore noted the necessity to plant "Insurance" and "People" at the center of any equation that tends to create, enhance, sustain and manage growth and development in any economy."
He said: "As a people, human activities have associated risks and in spite of every precautionary measure to avoid the occurrence of losses or damages, the unexpected still occur.
"In consequence of the losses the victims are prone to sufferings which in many cases may lead to total impoverishment of a large proportion of those affected. To ameliorate the situation of victims, laws have been put in place for an arrangement that will ensure that victims and especially third parties are adequately compensated."
According to him, "the objectives of protecting third parties and relieving the government of the avoidable burden of compensation from the meagre wallet of the government led to the enactment of various laws on compulsory insurance products".
Thomas listed the Compulsory Insurances to include, all buildings under construction that are more than two (2) floors (builders liability); all Public Buildings including Schools, offices, hotels, hospitals, markets (occupiers liability) etc; Group Life Insurance for all Employees of both Public and Private Sectors; Professional Indemnity for all Medical Practitioners and Third Party Motor Vehicle Insurance in respect of death, injury or damage to the property of third parties.
The Commissioner added that it is on the strength of the above that the Commission is seeking collaboration with the State government in the enforcement of the above mentioned compulsory insurances in the State.
"As the Chairman of the Nigerian Governors' Forum there is no better place to start the campaign than Ekiti State." he said.
He also highlighted the benefits of this collaboration with State Governments, which include, Financial Compensation to the families of insured citizens who may become victims of a disaster through loss of their properties or become disabled in event of occurrence of insured accidents/disasters, robust group life insurance policy made compulsory by the Pension Reform Act 2014 gives hope to the workforce who will be ready to go extra mile in carrying out assign duties knowing fully well that the employer has made provision for the dependant in event of the unexpected and creation  of employment opportunities for citizens of the State.
Others are provision of grants and Fire-Fighting Equipment for the States' Fire Services by NAICOM from the Fire Fund as stipulated in the Insurance Act 2003, reduction in the government expenditure in event of disaster that may affect the citizens of the State by shifting the burden to the risk-bearers (Insurance Companies), free Insurance and Risk Management Education and Enlightenment programme for the citizens of the State; and creation of additional source of internally generated revenue (IGR) for State Government in collaboration with your relevant Ministries and Agencies.
He therefore appealed to the Governor to graciously consider the benefits of the proposed collaboration for the enrichment of the State and the sustainability of the Nigeria economy at large.
The Commissioner also requested the Governor to domesticate the compulsory insurances in the State and create a structure that can be supported by NAICOM in the enforcement of the compulsory insurances and also nominate an Agency of the Government that will serve as liaison office with the Commission in this collaboration.
"The nominated agency may be requested to work with the Team of the state who shall be dedicated to this collaboration and recommend appropriate measure to domesticate the enforcement of the compulsory insurances in the State." he said.
CBN Disburses N3.5tr COVID-19 Intervention Cash
Central Bank of Nigeria (CBN) had disbursed N3.5 trillion to different sectors of the economy to cushion the effects of the Coronavirus pandemic.
It will also contribute N1.8 trillion into the N2.30 trillion Federal Government's one-year Economic Sustainability Plan (ESP) through its Participating Financial Institutions (PFIs).
Godwin Emefiele, CBN Governor stated this on Tuesday after the Monetary Policy Committee (MPC) meeting in Abuja.
Emefiele gave a breakdown of who got what out of the N3.5 trillion COVID-19 intervention as follows: Real Sector (N216.87 billion); COVID-19 Targeted Credit Facility (N73.69 billion); Agri-Business/Small and Medium Enterprise Investment Scheme (N54.66 billion); Pharmaceutical and Health Care Support (N44.47 billion); and Creative Industry Financing (N2.93 billion).
Under the Real Sector Funds, Emefiele said: "a total of 87 projects that include 53 manufacturing, 21 agriculture and 13 service projects were funded.
He added: "In the health care sector, 41 projects which include 16 pharmaceuticals and 25 hospital and health care services were funded."
The CBN boss also said: "Under the Targeted Credit Facility, 120,074 applicants received financial support for investment capital.
"The AGSMEIS intervention has been extended to a total of 14,638 applicants, while 250 Small and Medium Enterprises (SMEs), predominantly the youth, have benefited from the Creative Industry Financing Initiative."
Emefiele said in addition to  the  initiatives, the   apex bank "is set to contribute over N1.8 trillion of the total sum of N2.30 trillion needed for the one year  ESP, through its various financing interventions using the  PFIs."
Banks Fingered in $2trn Dirty Money Scam
Some of the world's top banks have been found to be complicit in aiding criminals move $2 trillion in dirty money around the world, according to leaked government files.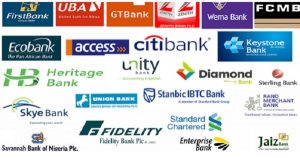 The exposition was done by Buzzfeed News and shared with the International Consortium of Investigative Journalists (ICIJ), a group that brings together investigative journalists from around the world, which distributed them to 108 news organisations in 88 countries.
In the revealing documents, they said: "global banks including JPMorgan, HSBC, Standard Chartered Bank, Deutsche Bank, Bank of New York Mellon, among others defied money laundering crackdowns by moving staggering sums of illicit cash for shadowy characters and criminal networks that have spread chaos and undermined democracy around the world."
It was also revealed that they kept profiting from these powerful and dangerous players even after the United States authorities fined these financial institutions for earlier failures to stem flows of dirty money.
FinCEN is the US Financial Crimes Enforcement Network. These are the people at the US Treasury who combat financial crime. Concerns about transactions made in US dollars need to be sent to FinCEN, even if they took place outside the US.
Known as the FinCEN files, these are more than 2,600 documents which banks sent to the US authorities between 2000 and 2017 which help show that these banks raise concerns about what their clients might be doing.
They have also been regarded as some of the international banking system's most closely guarded secrets.
Some of what has been found so far showed that JPMorgan, the largest bank based in the United States, moved money for people and companies tied to the massive looting of public funds in Malaysia, Venezuela and Ukraine, the leaked documents reveal.
The bank moved more than $1 billion for the fugitive financier behind Malaysia's 1MDB scandal, the records show, and more than $2 million for a young energy mogul's company that has been accused of cheating Venezuela's government and helping cause electrical blackouts that crippled large parts of the country.
JPMorgan also processed more than $50 million in payments over a decade, the records show, for Paul Manafort, the former campaign manager for President Donald Trump. The bank shuttled at least $6.9 million in Manafort transactions in the 14 months after he resigned from the campaign amid a swirl of money laundering and corruption allegations spawning from his work with a pro-Russian political party in Ukraine.
It was also revealed that one of Russian President Vladimir Putin's closest associates used Barclays bank in London to avoid sanctions which were meant to stop him from using financial services in the West. Some of the cash was used to buy works of art.
HSBC allowed fraudsters to transfer millions of dollars around the world even after it had learned of their scam, leaked secret files show.
Britain's biggest bank moved the money through its US business to HSBC accounts in Hong Kong in 2013 and 2014.
The United Arab Emirates' central bank failed to act on warnings about a local firm which was helping Iran evade sanctions.
Deutsche Bank moved money launderers' dirty money for organised crime, terrorists and drug traffickers.
Standard Chartered moved cash for Arab Bank for more than a decade after clients' accounts at the Jordanian bank had been used in funding terrorism.
The FinCEN Files represent less than 0.02 per cent of the more than 12 million suspicious activity reports that financial institutions filed with FinCEN between 2011 and 2017.
Mr Fergus Shiel from ICIJ said the leaked files were an "insight into what banks know about the vast flows of dirty money across the globe". He said the documents also highlighted the extraordinarily large amounts of money involved.