FG Tasks Nigeria Data Protection Bureau on Data Protection
Prof. Isa Pantami, the Minister of Communications and Digital Economy, has called on the management of the newly established  Nigeria Data Protection Bureau (NDPB) to ensure data protection, privacy and confidentiality in Nigeria.
Pantami made the call at the official inauguration of NDPB Logo, Website and Core values, on Tuesday in Abuja.
He said that the data protection should not only be centered within the public sectors but also cut across the private sectors.
He said that data protection, privacy and confidentiality, were already mentioned in existing laws in various agencies of the country.
According to him, NITDA Act, 2007, under Section 26, provides a form of data protection in which nobody is allowed to get access to NITDA's database without the approval of the commission.
"In NITDA Act 2007, Section 6 under article J and K, there is a form of data protection under article A to come up with the legislation in the first place.
"It is now in the process of being integrated into a full fledged legislation by the National Assembly.
"Under the Nigerian Communications Commission Act 2003, there was no mention of data protection clearly.
"The commission came up with two subsidiary legislations, in which operators are not allowed to get access or release certain informations without the consent of data subject.
"National Health Act of 2014, there is a form of data protection and many more," he said.
Earlier in his address, the National Commissioner, NDPB, Dr Vincent Olatunji, said theythat the mandate of data protection had a strategic roadmap that would provide the turning point in Nigeria's data privacy.
Olatunji, however, urged stakeholders to give the brand the needed support to achieve its mandate.
In his goodwill message, the Executive Commissioner, Stakeholder Management, NCC, Mr Adeleke Adewolu, congratulated NDPB and pledged support of the commission.
In Nigeria, data protection is a constitutional right founded in Section 37 of the 1999 Constitution as amended.

Sterling Bank, Africa EDUCare Partner to Digitize Nigerian Higher Education
Sterling Bank Plc, Nigeria's commercial bank, has signed a Memorandum of Understanding, MoU with Africa EDUCare, a disruptive innovative educational and healthcare solutions company, to transform higher education in Nigeria with Unify; Sterling's innovative education management solution.
The signed MoU is conceived to deploy Unify to transform education and administrative management, and to enable Africa EDUCare realise its dream of floating the Maranatha Institute of Science and Technology, MiST; a NextGen STEAM university with an innovative curriculum focused on Sciences, Technology, Engineering, Agribusiness, and Medicine curriculum.
Speaking at the signing ceremony in Lagos, Mr. Obinna Ukachukwu, Divisional Head for Business Growth and Transaction Banking at Sterling Bank, said education remains and continues to be one of the five critical sectors of Sterling's focus under our HEART strategy.
The other sectors are Health, Agriculture, Renewable Energy, and Transportation.
"We believe that continued investments in these sectors are key to ensuring the nation's survival, growth, and prosperity beyond this generation," Ukachukwu said.
He continued by saying that Unify is conceived to transform the administration of education at all levels in Nigeria.
He said: "At Sterling, we believe that Nigerian tertiary education needs to be re-engineered before it can be empowered to transform industry, and the corporate world, with the kind of adequately skilled manpower required for the desired impact."
Professor James Makinde, CEO and President of Africa EDUCare, mentioned that the partnership presents great development prospects for Nigeria, saying that "Africa EDUCare proposes to revolutionise education and revitalise the national economy for global impact through tertiary and vocational education that transfers skills that are immediately usable in the marketplace."
He added, "The strategy for Africa EDUCare is to take learning from developed and developing economies through the design of impact instruction modules that mirror real-life employ ability needs, leveraged through technology."
Prof. Makinde, also the pioneer Vice-Chancellor of the prestigious Babcock University, concluded by saying that a strategic alliance with an institution of Sterling Bank's stature and repute will, in the nearest future, transform the education landscape and assist in transforming this vision into reality.
Also present at the signing ceremony were Adatugo Oyebanji, General Manager, Café One (UNIFY), Olufunso Olunaike, Chief Technical Officer, Café One (UNIFY), Prof. Kamar T. Adeleke, President/CEO of Tristate Healthcare System and Executive Vice President, Healthcare for Africa EDUCare.
FG Commits to Digital Training of Nigerians Until e-Government is Implemented 100%
Prof Isa Ali Pantami, the Minister of Communications and Digital Economy has stressed the need to brainstorm on provision of reliable access to and use of print/electronic information as well as artificial intelligence within government at the international, national, state, municipal, and local level governments, citizens, and businesses for sustainable national development.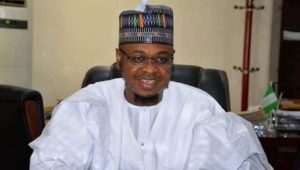 Prof. Pantami said this at the commemoration of 2022 Universal Access to Information Day organised by the National Committee on Information for all Programme in Nigeria (IFAP) in collaboration with the Federal Ministry of Communications and Digital Economy.
"On the 28 of September 2022, the event took place in Pakistan which is not more than a week today, the United Nations through UNESCO on the 15th of November 2015 which is almost 7years designated every September of each year to be marked to create more awareness and also advocate for free access for information and work towards educating the global citizens", he said.
While emphasising the importance of taking a position on international policies and guidelines for action on access to information and knowledge in knowledge-based societies, the Minister described this year's theme which is "e-Governance and Access to Information" as relatable as it is in alignment with the National Digital Economy Policy and Strategy for a Digital Nigeria (NDEPS).
He observed that the thematic key words can be found in some of the eight pillars of the policy which reflect ongoing efforts by the Federal Government towards achieving a Digital Nigeria.
"In other to be very proactive in Artificial Intelligence (AI), and as the Minister in charge of our communications and digital economy, I developed a Policy which I directed the National Information Technology Development Agency (NITDA) to implement by establishing the National Centre for Artificial Intelligence and Robotics (NCAIR)".
"Initially, while I was at NITDA, I started building the centre but the name was NITDA Academy, but when I became Minister, I discovered that the interest and priority were not just about academy, rather, trying to provide some key elements of the Fourth Industrial Revolution, particularly under emerging technologies and to focus more on the eight pillars", Pantami noted.
According to the Minister, "software is dominating the world in the last few decades and there is a high probability that AI would consume software and dominate the world in the same manner and this is what the training is showing today".
When it comes to access of information for all, the Minister affirmed that so far, Nigeria has many initiatives in that regard.
He further highlighted the Freedom of Information (FOI) Act 2011 which he maintained allows free sharing of information except for some restrictions like personal information.
Prof. Pantami assured the Committee that the Federal Government thought the Ministry is working tirelessly towards achieving it's ambitious target of going paperless at least at the Federal level by 2030.
"We have been training different categories of Nigerians, particularly in the public space; we will ensure that we train and retrain Civil and Public Servants on government digital services until we e-Government is Implemented 100% in Nigeria", Pantami stated.
The Minister who acknowledged lack of funding as one of the challenges plaguing the implementation process of the e-Government initiative, expressed confidence in the country's digital drive to succeed.
"You need to be funded before you would be able to upskill your Civil Servants; On the other hand, some of the Civil Servants are still struggling to be digital natives but we are trying to get them onboard", Pantami assured.
The Minister reminded his audience that he is currently the Chairman of the World Summit of Information Society and have been appointed by United Nations through the International Telecommunications Union where he chairs 193 global ICT Ministers.
He added that the appointment underscores the position of Nigeria regarding e-Government and Access to Information.
"Our entire mandate focuses on making information available to global citizens, so by occupying that position is sufficient enough to say that the theme is very dear to me at a personal and official levels",  he avowed.
The Communications and Digital Economy Boss encouraged participants to crisscross ideas and at the end of the roundtable, come up with some key recommendations for the Government of Nigeria to implement and hopefully others too for the World Summit on Information Society to also implement at the global level.
Stakeholders Call for a Strong National Cybersecurity Infrastructure
Nigerian cybersecurity experts and stakeholders in the financial services sector have called on the federal government to urgently initiate and operationalise a world-class and effective cybersecurity strategy to address the ever-evolving cyberthreats and critical infrastructure protection challenges plaguing the national economy.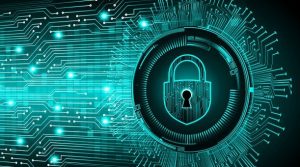 Dr. Austine Ohwobete, the Managing Director, Cybertechnologies Next Generation Company Limited (CybertechNX), spoke after showcasing CybertechNX's core capabilities to the Committee of Chief Information Security Officers of the Nigerian Financial Institutions (CCISONFI) during CybertechNX's business launch and cyber-capabilities expose in Lagos, where he acknowledged that Nigeria presently has a semblance of cyber-security plan, but pointed out that the plan is full of holes, gaps and lacking in implementation timelines, deliverables, verifiable metrics, and milestones.
Ohwobete, who has taught at several universities in the United States and currently teaches IT and cybersecurity design and implementation strategies at the University of Arizona Global Campus, said: "Cybercriminals are on their own digital revolution journey. Trends like work-from-home, Internet of Things (IoT), bring-your-own-device (BYOD) and cloud initiatives have given hackers new ways to infiltrate organisations by exponentially expanding the attack surface."
He added that: "Technologies like artificial intelligence (AI) and machine learning (ML) have now given hackers and bad actors, both state and nonstate, new tools to distribute malware, vector in on high-end targets, and reach bigger and more diverse audiences. And as these technologies evolve, cybercriminals are becoming increasingly stealthy, sophisticated and evasive."
The protection challenge is therefore steep and requires the concerted efforts of key players and stakeholders in the Nigerian economy.
Ohwobete, who has provided complete data security and regulatory compliance coverage for a NASA-affiliated rocket manufacturing entity, further identified rudimentary and non-programmatic cybersecurity practice as the Achilles heel in organizations in Nigeria and most African countries.
The President of the Information Security Society of Africa (ISSAN) and Group Head, Operations and Technology, Ecobank Nigeria, Dr. David Isiavwe, who also spoke at the launch, stated that evolving and sustaining premium cyber-security is very important because over $7 trillion is available to be stolen worldwide, including Nigeria, on the cyberspace.
According to Isiavwe, "The first thing that the ISSAN is doing is advocacy. We are engaging all key stakeholders to ensure that there is adequate constant collaboration. Everybody must work together because the entire cyberspace is as secure as its weakest link. We are also saying that every individual should be careful.
"Once a message doesn't look right and it has a link, please do not touch the link until you have confirmed to know the person that actually sent that message. We want people to know how to protect themselves.
"Secondly, we are also taking steps to ensure that organisations put in place the rudiments and the basics that are required to ensure that they are protected. Thirdly, there must be management buy in right from the board level, which I call 'the tone at the top.' If the board and senior management do not support it, it will just be a joke and there will be no security.
"Then we are building and focusing on human capacity development by engaging with experts to ensure that organisations remain secure and safe."
Isiavwe further stated that: "The urgent need to evolve a strengthened cyber-security system in Nigeria because of growing digitalisation of the country's economic and social interactions as people now work from home and anyone with a smart cell phone could hop into the cyberspace from anywhere and attack nation states, organisations and individuals. All these mean that the threat landscape has just expanded significantly across the borders of any organisation and country."
Mr. Abumere Igboa, who is the Chairman of CCISONFI, in his speech during the launch, stated that there was a constant need to address the related challenges of ensuring continuous cybersecurity and data privacy through a strong national cyber-security infrastructure.
He added that lack of proper identity management framework is leading financial institutions to rely on other means for identity information such as BVN, stressing that only through concerted efforts by all industry stakeholders and government that can eliminate or reduce the activities of cyber criminals.
CybertechNX, Nigeria specializes in providing world-class cybersecurity services, including cybersecurity risk assessment, vulnerability and technology penetration testing, cloud architecture design and security testing, mobile and wireless security implementation and testing, cybersecurity programme and regulatory compliance gap review and implementation and security awareness operations and training.
CybertechNX has partnered with CryptoForensics Technologies in the United States where Ohwobete is the chief executive officer and cyber-strategist as its technical partner.
The US operations will provide world-class technical implementation expertise, including facilitating offshore cybersecurity defensive and offensive training for key personnel in industries, military and government ministries and parastatals.
During the launch, Ohwobete introduced himself as a cyber-evangelist that would do in the Nigerian cyber environment what evangelists do best: evangelizing!
"We need a national cyber-security policy and strategy that is functioning and not one that you spend lots of money to just write and nobody hears about it afterward. There is no organizational infrastructure and enabling implementation environment for its actualisation."
He added that Nigeria needs to adopt a top-down cyber awareness culture which entails identifying national critical infrastructure and key resources and formulating the enabling strategy and then purposively shepherding its implementation based on localized, but internationally comparable frameworks and blueprints that organizations and government entities will need to adhere to in order to ensure that their cyber infrastructure and operations are safe.
According to him, this has to start from the top. "The tone set at the top and the critical infrastructure identification and the deployment of protective mechanisms will determine to what extent organisations at the lower level of the eco-chain will take to make sure that they follow what is being done.
"While individual organisations and entities are responsible for securing their own neck of the wood, the federal government needs to come up with cyber policies and initiatives that will set the standard that organisations need to follow. That is what I think that will be done."
In closing, he stated that: "Starting from this point of stepping my foot into the (Nigerian) cyber security environment, we at CybertechNX are going to start evangelising and talking to the government and key stakeholders and experts and identifying critical infrastructure risk areas that governments and organisations need to look into.
"Our responsibility as a cyber security services provider in the Nigerian cyber terrain with an eye to international competitiveness will be to constantly scan and then identify critical cyber security gaps that need to be addressed alongside proposing internationally recognized practices and frameworks that are lacking within the Nigerian environment."