FG to Reduce Insider Threats to Nigeria's Nuclear Assets
National Atomic Energy Commission (NAEC), has underscored the need to ensure the reduction of insider abuse of its nuclear assets, saying that aside the deployment of physical protection like the use of security forces, persons manning the facilities were even more critical to their safety.
To this end, it noted that a multi-stakeholder template had been designed to promptly identify and address such security threats, including software compromise and other issues that may disrupt the safe utilisation of nuclear energy in the country.
Speaking at the opening of a three-day national workshop on nuclear security themed: 'Beyond Physical Protection Systems in Nuclear Facilities', Prof. Yusuf Ahmed, chairman/ECO, NAEC, listed nuclear security, nuclear safety and nuclear safeguards as the three pillars of national nuclear energy programmes.
Represented by Hamman Tukur, director, Nuclear Technology Centre (NTC), Ahmed stated that it was essential to ensure the protection of workers, people and environment wherever nuclear facilities are operated in the country.
According to him, nuclear security had become a major topic after the terrorist attack in 2001 that destroyed the twin towers and the World Trade Centre in the United States.
He stated that the event ushered in a global climate of fear from which the global community was yet to recover, even as world leaders have resolved to guard nuclear materials and allied facilities to ensure that such materials do not get into the possession of non-state actors.
To guarantee the entrenchment of this goal, he noted that several nuclear security summits had been held globally with far-reaching decisions made via international legal instruments that are binding on all nations, thereby entwining it with national security issues.
He added: "One of such international instruments is the International Convention on the Physical Protection of Nuclear Materials (CPPNM) and its amendments thereof, of which Nigeria is a signatory.
"It places the responsibility of securing nuclear material squarely on the state and NAEC; which is a specialised agency of government, with nuclear materials domiciled in various centres under its supervision.
"Nuclear security is a governance regime that proactively seeks to ensure the prevention, detection and response to theft or any intentional or malicious act on nuclear materials and associated facilities."
Ahmed explained that what readily comes to mind whenever nuclear security is mentioned is the usual hardware that is most visible, but noted that attention must be paid to the 'software', which are the humans who man and manage the security surveillance systems, and the close circuit television cameras (CCTVs), among others.
He argued that every hardware system is only as good as the software operating system within it, pointing out that the centrality of the human factor in the overall dynamics of the physical protection systems is what matters most.
Earlier, Mr Inemo Adaka, assistant director at NAEC, explained that the workshop was a forum to learn and detect malicious acts against nuclear facilities in the country.
"We want to ensure that beyond guards and guns and gates, we want to do more. We want to guard against insider threats, strengthen leadership and come up with a sound template to operate with," he noted.
Adaka explained that leadership, insider threats, calibre of humans manning the facilities remain very important to the safety of the assets in the country, especially by employees who are disgruntled.
FG Sets Up Committee to Probe Online Loan Sharks
Federal Competition and Consumer Protection Commission (FCCPC) has said that the joint regulatory and enforcement committee to probe rights violation in money lending industry has begun its investigations.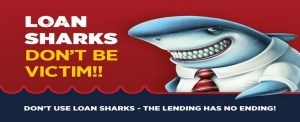 Babatunde Irukera, chief executive officer, FCCPC,  said that the committee received more than 500 electronic mails and information in respect of the investigation.
Irukera, stated this in an interview with the News Agency of Nigeria.
According to him, some already established infractions will shortly be proceeding to enforcement by either two or more of the agencies depending on the scope or what the enforcement operations will be.
He said: "Yes, investigation has commenced.
"All agencies involved are currently exchanging information and gathering more.
"We have received approximately 500 additional emails at the created dedicated platform to gather information in furtherance of the investigation.
"Modalities include key operatives of the agencies meeting based on the joint investigative framework already developed and currently being analysed.
"Others that will continue under the investigation framework require additional information, which is being procured by both direct and indirect means."
The joint committee is made up of representatives from the FCCPC, Central Bank of Nigeria and Economic and Financial Crimes Commission (EFCC).
Others are the Independent Corrupt Practices and other related offences Commission (ICPC) and National Information Technology Development Agency (NITDA).
Irukera said the committee would lead efforts to address multiple potentially dubious conducts of certain money lenders, otherwise known as loan sharks.
He, however, expressed regrets that the act was fast becoming a dominant and abusive practice targeting some of the most vulnerable in society.
He said: "Continuing complaints about questionable repayment enforcement practices including public shaming and violations of privacy have led to significant and understandable consumer aggravation and dissatisfaction."
2021 ITREALMS E-Waste Dialogue to Hold @Welcome Centre Hotels
The 2021 edition of the ITREALMS E-Waste Dialogue has been slated to hold at Adam's Hall, Welcome Centre Hotels, International Airport Road, Ikeja, Lagos by 9am.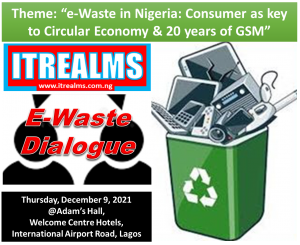 This is coming as the Nigerian Communications Commission (NCC), Nigerian Content Development and Monitoring Board (NCDMB), Association of Licensed Telecommunications Operators of Nigeria (ALTON), National Environmental Standards and Regulations Enforcement Agency (NESREA), Environmental Health Officers Registration Council of Nigeria (EHORECON) and E-Waste Producer Responsibility Organisation of Nigeria (EPRON) are warming up among other members of stakeholders for the dialogue on December 9, 2021.
Mr. Remmy Nweke, editor-in-chief, ITREALMS Media group, disclosed these in Lagos on Wednesday, and said the update has become necessary due to importance of tackling electronic waste as the country attained 20 years of Global System for Mobile Communications (GSM) which paved the way for influx of electronic devices and usage in Nigeria.
Nweke also said that the Waste of Electrical and Electronic Equipment (WEEE) emanates from the likes of mobile phones, computers, TV-sets, and fridges among other electronic devices have become a set of fastest growing waste streams across the globe.
Nigeria, he noted, is particularly burdened by the WEEE with estimated 1.1 million tonnes of e-waste annually arising from both local and imported Electrical and Electronic Equipment (EEE) under the guise of second hand or fairly used.
The editor-in-chief of ITREALMS Media, organisers of the E-Waste Dialogue cited a recent UNEP report which showed that in 2015 alone, Nigeria had 56,000 tonnes of imported e-waste; in 2017, this figure increased to 288,000 tonnes; over four times higher than two years earlier.
These, he said underscored the need for a massive and sustained campaign of Nigerians on e-waste and its likely effects when disposed wrongly.
According to him, experts have been assembled to give a roadmap on e-Waste in Nigeria: Consumer as key to circular economy with focus on 20 years of GSM.
"ITREALMS Media in commemoration of the International E-waste Day (IeWD) 2021, is hosting a day discourse on e-Waste in Nigeria: Consumer as key to Circular Economy & 20 years of GSM" under its flagship ITREALMS e-Waste Dialogue scheduled for Thursday, December 9, at the Welcome Centre Hotels, International Airport Road, Ikeja, Lagos," he said.
Stressing the importance of raising awareness and exchanging knowledge of this complex waste stream, Nweke said it would provoke thought and support the transition to a sustainable society and circular economy as the nation looks forward to the full implementation of the fifth-generation (5G) networks.
AfDB Postpones Investment Forum due to Omicron Variant
African Development Bank (AfDB) has postponed to an unspecified date its planned Dec. 1-3 investment forum in Abidjan, Ivory Coast, due to health concerns and travel restrictions over the Omicron coronavirus variant, the bank's president said on Monday.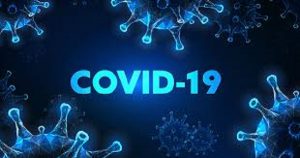 "We were looking forward to attracting more foreign direct investments in Africa, but in life man proposes and God disposes," Akinwumi Adesina, AfDB president said during a news conference in Abidjan.
Several heads of state including from South Africa, Nigeria, Ghana, Tanzania, Rwanda and Mozambique and a delegation from the United States that included investors representing more than $1.6 trillion in assets under management, were expected to attend the forum.
The AfDB said the forum had 118 deals in its pipeline from all eight founding members, with an investment value of over $110 billion.
Adesina said conversations around the funding of projects would continue behind the scene.
"The emergence of the Omicron variant has changed everything. Travel has been cancelled, travel restrictions have been placed here and there. The logistics of travel is very difficult. Delegations that wanted to travel, can't make it," Adesina said.
"It is very important that we put safety first, it is for that reason that with a lot of regrets … we have decided to postpone the Africa Investment Forum," he said.