FG Urges TV Stations to Feature Sign Language Interpreter
The Federal government has directed TV stations to in line with National Broadcasting Code, deploy sign language interpreters during their major newscasting.
Alhaji Lai Mohammed, minister of Information and Culture, gave the directive on Monday in Abuja during a virtual meeting with the officials of the Centre for Citizens with Disabilities (CCD).
He said that the directive would be officially communicated to all public and private TV stations on Tuesday.
A sequel to a complaint by Mr David Anyaele, executive director of CCD,  that many of their members were being discriminated against without the sign language component during newscasting.
Anyaele who was physically present at the meeting, said he was making the request on behalf of the 31 million Nigerians living with disabilities.
The minister noted that the sign language component during newscasting was backed by the NBC code and the directive would go out to TV stations to comply with the provision.
He assured that his ministry would collaborate with the Centre in the implementation of the relevant sections of the Discrimination Against Persons with Disabilities (Prohibition) Act, 2018 assented to by President Muhammadu Buhari.
Mohammed said he was glad that some states had domesticated the Law, particularly Lagos and Ekiti states that were meeting with the imperatives of the Act.
He said the body must be proactive in ensuring the implementation of the provision of the Act that all public organisations are to reserve at least five per cent of employment opportunities for Persons With Disabilities (PWD).
Earlier, Anyaele thanked President Buhari for making the Disability Act a reality after more than 18 years of struggle.
He solicited the support of the minister in the sensitisation process of the provision of the Act as well as capacity building.
This Disability Act prohibits all forms of discrimination on the ground of disability.
The Act imposes a fine of N1 million for corporate bodies and N100,000 for individuals or a term of six months imprisonment for violation.
Among others, the law, prohibits discrimination in public transportation facilities and directs service providers to make provision for the physically, visually and hearing impaired and all persons howsoever challenged.
StarTimes Denies Winding-Up Order over $11m Debt
StarTimes,  Chinese electronics and media company with strong presence in Sub-Saharan Africa, has said that it is not subject to any winding-up court order, following a petition filed in a Hong Kong court against the company by a sports and entertainment network, beIN Media Group.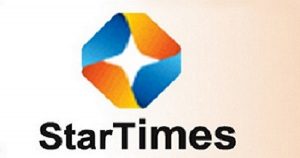 GlobalData, sports market intelligence platform, had reported in February that StarTimes signed a deal in 2018 with beIN Media Group which holds international Ligue 1 rights from 2018-19 to 2023-24 to broadcast English- and local-language Ligue 1 in sub-Saharan Africa.
The pay-TV operator is reported to now owe beIN $11m, including interest.
But Lazarus Ibeabuchi, public relations manager, StarTimes Nigeria, , on Monday, in a statement titled 'No Wind-up Court Order on StarTimes', said the court proceeding was ongoing and that the eventual decision of the Hong Kong court would not impact the company's operations in Nigeria.
It read, "Following articles published by some Nigerian media over an alleged dispute between StarTimes and beIN Media Group, StarTimes wants to clarify the following points:
"StarTimes has not been subjected to any court order, in Nigeria or anywhere else, in relation to a dispute with beIN Media Group.
"Though in Hong Kong, a legal proceeding is ongoing to resolve the differences between both aggrieved parties, it's an ongoing court proceeding and not a court order. A court in Hong Kong has no jurisdiction over Nigeria.
"Whatever decision reached is binding on both parties in that country only, and would have no consequences on StarTimes' operations in Nigeria."
Ibeabuchi added that StarTimes had been in constant communication with beIN Media Group, saying it was confident that the two parties will resolve the issue in an amicable manner.
According to StarTimes, for several years, it has been the official broadcaster of premium sports events in Sub-Saharan Africa, including La Liga, Bundesliga and UEFA Europa football leagues, Spain's Copa del Rey and Supercopa de España, England's FA Cup and Italy's Coppa Italia and Supercoppa Italiana.
NBC Jams Radio Biafra Signals in Lagos
National Broadcasting Commission (NBC) has jammed the signals of a pirate radio claiming to be "Radio Biafra" in most parts of Lagos.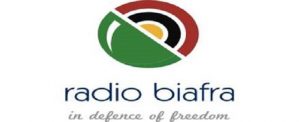 Mr Ekanem Antia, deputy director, Public Affairs of NBC, made the disclosure in a statement by the management of the commission on Monday in Abuja.
Antia explained that the illegal radio which broadcast incendiary messages was notorious for spewing fake, inflammatory and inciting content.
"The NBC Act, CAP N11, Laws of the Federation of Nigeria, 2004 spells out in chapter two, subsection two, that: No person shall operate or use any apparatus or premises for the transmission of sound or vision by cable, television, radio, satellite or any other medium of broadcast, from anywhere in Nigeria, except under and in accordance with the provisions of this Act.
"Also, Section 15.4.1 of the Nigeria Broadcasting Code provides that: the police shall prosecute any person engaged in any form of broadcasting or in possession of any broadcast equipment or apparatus in the country without a licence or permit for the purpose," he said.
According to him, the commission, therefore, warns the general public that anybody who attempts to operate broadcasting in Nigeria without legal authorisation of the NBC will be prosecuted and the equipment, confiscated according to Law.
He stated that the Department of State Security and the Nigerian Police had been requested to bring the culprits behind the illegality to book.
UK Envoy Hosts High-Level Dialogue on Nature-Based Solutions in Nigeria
Over 100 participants from Nigeria including from Federal and State Governments, Civil Society Groups, Non-Governmental Organisations and International development partners, took part in a virtual 'Nigeria for Nature' dialogue hosted by the British High Commission in Nigeria, in collaboration with Wilton Park.
The 2-day event themed 'Re-imagining nature-based solutions in Nigeria' was hosted as part of efforts to sensitise the general public on the benefits of a healthy ecosystems, which underpins global food and nutrition security, and can directly improve livelihoods for millions in Nigeria, including citizens that are highly vulnerable to the impacts of climate change.
Discussions centred on the relevance of nature-based solutions for building resilience to climate change from different perspectives. The major challenges around the implementation, governance and financing of nature-based solutions and how to overcome them. It also examined how various stakeholders can work together for successful, sustainable nature-based solutions in Nigeria.
Key takeaways from the dialogue include: the need for better monitoring of protected areas; critical role of traditional leaders and women's groups in ecosystem restoration; expansion of clean cooking to reduce deforestation; scaling-up education and sensitisation on the environment; private-sector engagement for sustainable management of nature; explicitly linking Nigeria's Nationally Determined Contribution (NDC) and nature; and the centrality of sustainable livelihoods to nature-based solutions.
Nigeria has been very forward leaning on nature based solutions to climate change joining the Global Ocean Alliance and the Commonwealth Clean Ocean Alliance in 2019 and signing the Leaders Pledge for Nature in 2020. President Buhari made a statement of high ambition at the Biodiversity Summit in September 2020 setting out a range of measures he wished to introduce e.g. establishment of two Marine Protected Areas (MPAs).
However, more innovation and cooperation are required in transitioning to sustainable agriculture and land-use, improving ocean resilience and coastal sustainability, and scaling-up other existing initiatives and mechanisms, including those recognised under the Paris Agreement. The ambition of this conference was to explore how to take these actions to the next level.
The introductory session on the first day included remarks from Catriona Laing CB, British High Commissioner to Nigeria; a video welcome from Lord Zac Goldsmith, the Minister of State for Pacific and the Environment, Foreign, Commonwealth and Development Office, London; and an opening presentation on 'Natural climate solutions as a critical contribution to climate mitigation in Nigeria' by Dr Mohammad Mahmood Abubakar, the Honourable Minister of Environment. Sir Nicholas Kay, UK COP26 Regional Ambassador for Sub-Saharan Africa gave the closing remarks for the dialogue on both days.
The Dasgupta Review of the Economics of Biodiversity, which was launched on 2 February was highlighted by several speakers. The Review calls for urgent changes in how all societal actors "think, act and measure economic success" to protect and restore natural capital, and use that capital sustainably. Estimating the total cost globally of subsidies that damage nature to be at least 4 to 6 trillion dollars per year, the Review highlights that subsidies and other nature-negative investments currently far outweigh the financial flows that support nature.
The dialogue provided the opportunity to promote a renewed and scaled-up efforts to halt desertification, deforestation and restore ecosystems, and encourage commitments to adopting nature-based solutions in Nigeria's policies and programmes, including those delivering Nigeria's NDC.
In the lead-up to COP26 in November 2021 and beyond, the UK Government will seek to ensure that finance, capacity building and co-operation are available to unlock nature's potential to help increase ambition for climate mitigation and adaption, and that this is reflected in an enhanced commitment to implementing nature-based solutions at all levels.
The British High Commissioner to Nigeria, Catriona Laing said: "2021 is a pivotal year for addressing the interlinked climate and biodiversity crisis. The upcoming Convention of Biodiversity (CBD15) on 17-30 May 2021 and Conference of the Parties (COP26) on 1-12 November 2021 will be seminal moments in the fight against climate change and protecting our natural heritage. These are global efforts but we must all do more at the national, state and local level to promote nature. And by doing that we protect livelihoods, our health, ourselves."
The Honourable Minister of State for Environment, Dr Mohammad Mahmood Abubakar said:
"Nigeria is committed to implementing nature based solutions at all levels to address environmental challenges that threaten the well-being and resilience of the citizenry, and by extension, sustain and improve livelihoods, thereby brightening the prospect of lifting 100million Nigerians out of poverty over a ten year period, as promised by President Muhammadu Buhari.
"This, no doubt, resonates robustly with our strategic stakeholders and should continue to attract elevated endorsement in the lead up to COP 26 in November 2021 and afterwards."