Frapapa Unveils Nigerian Star Reminisce as Chief Frapstar
Frapapa, Nigeria's revolutionary sports betting brand has unveiled the Nigerian Hip Hop star, Remilekun Abdulkalid Safaru popularly known by his stage name Reminisce as its celebrity Brand Ambassador.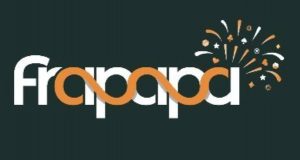 Reminisce will now be addressed as Chief Frapstar in line with FRAPAPA's unique brand identity and will be the face of Frapapa in upcoming marketing campaigns and customer engagement platforms.
Announcing the Chief Frapstar, Layi Adeyinka, the Chief Operating Officer of Soloti Gaming Limited, said: "We are proudly introducing one of Nigeria's rave-making hip-hop musicians, REMINISCE as the Chief Frapstar (brand ambassador) for our flagship sports betting brand – FRAPAPA.
"Frapapa is a bold, ambitious, energetic, and authentic brand that seeks to revolutionize gaming in Nigeria. For us, Alaga Ibile is an emblem of our rich brand identity. He will be an inspiration for many Nigerian youths to win big with Frapapa.
Reminisce himself is a noted sports fan and successful punter. We are excited that Reminisce is our Chief Frapstar. We shall together with him develop and empower a community of Frapstars as part of FRAPAPA's brand promise."
In his remarks, the Chief Frapstar, Reminisce said he is excited to be a part of this vision.
"I am excited to be part of the FRAPAPA success story. I am a sports lover and I believe in the vision of the FRAPAPA brand. With this partnership, we will create passion, wealth, and more wins for game lovers.
"I'm super excited to bring my flair as an entertainer and game lover to bear on the FRAPAPA brand exploits. In the next few days, fans and bettors should be on the lookout, as FRAPAPA would be giving bettors on the platform an opportunity to win big. So I invite sports enthusiasts and punters to come to Frapapa and WIN big," he said.
Charles Dungor, Marketing and Communications Manager, described FRAPAPA as an exciting betting experience for the Nigerian gaming industry.
He said: "FRAPAPA platform offers a premium gaming experience with swift payouts, withdrawals, and SMS notifications for winnings. Significantly, FRAPAPA has an attractive welcome bonus to reward FRAPSTARS and Agents, apart from providing job opportunities through its chains of operations."
NEPZA Seeks Export Accelerator Programme for SMEs
Prof. Adesoji Adesugba, managing director, Nigeria Export Processing Zones Authority (NEPZA), has expressed his readiness to canvass for the adoption of export business accelerator programme to speedily integrate the country's small and medium scale enterprises (SMEs) into the Special Economic Zones (SEZ) scheme for the benefit of the country.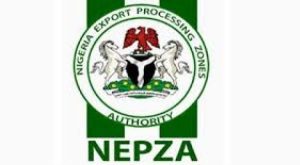 Speaking while delivering a keynote address during the 2021 World Intellectual Property Day Symposium held virtually, Adesugba, also said a new SEZ model could be developed to allow the SMEs undertake ancillary activities within the established zones.
He said: "With more than 60 million Nigerians engaged in SMEs, the federal government will do good to consider the adoption of programs similar to Kenya's to boost growth for these smaller companies.
"The management of NEPZA is willing to canvass the support and approval of Mr. President for definite and sustainable initiatives that can help in the growth and development of national economy through the robust participation of the SMEs.
"In line with our plans to develop sectorial SEZs for different industries such as Medical SEZ, Agro-allied, Textile, etc. We may seek a strategic alliance with SMEDAN and the Nigerian Export Promotion Council (NEPC) to develop a joint SEZ program for SMEs."
He said Nigeria could draw a good example from Kenya where SMEs have been deliberately integrated into the SEZ scheme through the export business accelerator programme where SMEs are allowed to take up smaller spaces in incubator buildings located within SEZs.
The NEPZA MD pointed out that with the outbreak of the COVID-19 pandemic and its grave economic consequences on countries and individuals, there was no better time to seek for emergence of geniuses and ideas that can help transform common loss to sustainable gains in all field of human endeavours especially in the health and economic sectors among others.
He said one of the strategies and measures to be adopted for export and industrial decentralisation was increasing exports of manufactured goods through the promotion of economic zones with fiscal and financial incentives to industrial production.
Adesugba, reiterated that the federal government's commitment to ensuring the sustenance of the zones scheme, adding that President Muhammadu Buhari's special attention to the scheme rose from his conviction that the scheme had capacity to speed up the country's industrialisation process.
He said: "The national objectives for the adoption of the export processing zones scheme include promotion of job and wealth creation; foreign direct investment; technology transfer; foreign exchange earnings; backward integration/ linkages, and the government and NEPZA are fully committed to achieving this onerous mission.
"Since inception many other zones have been established. As of December 2020, a total number of 43 zones has been established and now at different stages of development and operation."
In a statement by Mr. Martins Odeh, Adesugba, Head, Corporate Communications, NEPZA, said, "It is now possible to have an SEZ where all kinds of economic activities can take place including but not limited to manufacturing, processing, trading, services, educational, health and other kind of ancillary business activities.
"The choice of the theme for this year, IP and SMEs: Taking Your Ideas to Market, is not only timely, but also reflective of the global aspirations for every available solution to the various challenges facing the global communities."
Air Peace Makes First Landing @ Anambra Airport
Air Peace has become the first airline to land its aircraft at the Anambra International Passenger and Cargo Airport.
The foremost airline deployed two of its aircraft- an Embraer 145 and a Boeing 737- for the demonstration flights to unveil the airport sited in the Umuleri axis of the state.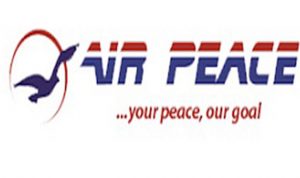 Speaking at the event, the Chairman of Air Peace, Allen Onyema, expressed gratitude to the federal government for approving and enabling the project.
Onyema noted that the airport was one of the 'fastest airports to be approved even for a test-flight'.
He stated: "What we have here is the widest runway ever and could land a Boeing 777 and an Airbus 380. This is the first time an airport would be doing a test-run with a Boeing 737. It used to be very small planes before".
The aviator said the airport would generate numerous jobs for Nigerians and significantly impact Nigeria's economy.
The new Anambra Airport is an ambitious project by the state Governor, Willie Obiano and has recorded impressive execution in 15 months.
Nigerian Idol: 17 Contestants Advance to the Next Round of Theatre Week
After four weeks of auditions, Nigerian Idol theatre began with the 68 lucky contestants battling it out for a chance to become the next Nigerian Idol.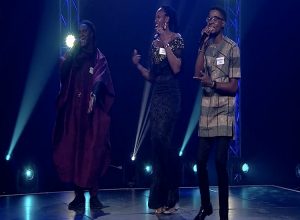 On Sunday night, the contestants were paired into groups to see who would showcase real talent and not just an audition wonder.
As expected, some of the contestants were outstanding and progressed into the next round, while it was the end of the road for others.
Unlike the auditions, the theatre week began with group selections. The group selections were much tougher, as contestants had to put in their very best to work with their teammates and still retain their star power.
The 68 Contestants were grouped according to their voices and trained to perform as a group for the judges. The group stage featured an amazing array of songs from Burna Boy's Wonderful and Teni's Billionaire, which got a standing ovation from judge Obi Asika.
In this round, the judges were not just assessing the voices of the contestants, they were also looking out for the ability to maintain composure on stage and teamwork.
Star, however, did not get the memo. She expressed her dislike for her teammates as soon as she was grouped. And when Comfort unfortunately forgot her lines on stage, she let it get to her and her performance was underwhelming. Luckily, the team had Agbutun to hold the bar, and he did a marvelous job.
While some let the pressure get to them and forgot their lines, others like Godwin recovered quickly and gave a beautiful performance. Some contestants were also victims of their teammates' flaws and others were trying to outdo their teammates forgetting that teamwork was also being graded.
At the end of the day, out of the 68 contestants that made it into theatre week, and thirty-nine to the group selection, only seventeen contestants progressed to the next round.
Next week, all seventeen will battle it out to prove that they are worthy of being the next Nigerian Idol.
Nigerian Idol continues next week Sunday, May 2 on Africa Magic Showcase (DStv ch 151) and Africa Magic Urban (DStv ch 153) and Africa Magic Family (DStv ch 154 & GOtv ch 2) from 7 pm. Viewers can also catch a special 24-hour Nigerian Idol Extra content on DStv Channel 198 and GOtv Channel 29.
Nigerian Idol season 6 is sponsored by Bigi Drinks and Tecno Mobile. The show is available to customers on DStv Premium, Compact Plus, Compact, Confam, Yanga and GOtv Max and Jolli.
You can also watch Nigerian Idol Season 6 via the DStv app on multiple devices at no additional cost. The app is available for download on iOS and Android devices.