Fraudsters Overwhelm Banking Operations, Nigerians Cry Out
Nigerians are worried that the activities of fraudsters in banks across the country may have overwhelmed banking operations despite efforts at curbing them.
Gen Yakubu Gowon, former Head of State, and chairman of the recent first extra ordinary fellowship investiture of the Charted Institute of Bankers of Nigeria (CIBN), called for urgent action by banks and government to stem the tide.
Gowon said the Nigerian banking and finance industry has in recent time been plagued with frauds and unethical practices.
"No day passes without reports of frauds and other unethical practices in the industry. This constitutes a big threat to the values of trust and professionalism which ought to be the basic principles of the banking industry. I am imploring the government, banks and security agencies to further beam their searchlights in the direction of fraudsters who make banking difficult", Gowon said.
Over the years, technology has helped banks in the country improve efficiencies as they churn out one form of innovations or the other with huge contribution to bottom line.
However, just as banks are making money through technology, banks' customers are daily losing billions of naira, no thanks to technological innovations and upgrade by fraudsters.
Daily Independent reported that latest developments have shown that technology, which has given banks so much leverage among themselves, seems not enough to curtail cases of internet fraud in the banking system.
The rising cases of bank fraud in Nigeria are assuming an alarming proportion and, in the process, causing genuine worries to policy makers and bank regulators.
There are indications that despite efforts by the authorities to curb the menace and clean up the system, the banking sector is still under heavy burden of fraud cases.
For instance, in the first six months of 2018, a report by the Central Bank of Nigeria (CBN), recorded 20,768 cases that gulped N19.77 billion were recorded, but the actual loss by banks under the same period was N12.06 billion.
According to the report, there were 20,768 reported cases of fraud and forgery (attempted and successful), valued at N19.77 billion in the review period, compared with 16,762 cases, involving N5.52 billion and $ 0.12 million in the corresponding period of 2017.
"The actual loss by banks to fraud and forgery, however, amounted to N12.06 billion, compared with the N0.78 billion and $0.03 million, suffered in the first half of 2017.
"The reported fraud and forgery incidences were perpetrated by both bank staff and non-bank culprits. The cases involved armed robbery attacks, fraudulent ATM withdrawals, draft defalcation, illegal funds transfer, pilfering of cash, stealing, suppression and conversion of customers' deposits," it added.
The report revealed that fraud and forgery incidences were perpetrated by both bank staff and non-bank people.
In the period under review, the actual loss by banks to fraud and forgery amounted to N12.06 billion, compared with the N0.78 billion and $0.03 million, suffered in the first half of 2017.
The report also shows that the number of fraud related cases increased by 4,006 compared to 16,762 cases involving N5.52 billion and $ 0.12 million in the corresponding period of 2017.
According to the Nigeria Deposit Insurance Corporation (NDIC), the number of fraud cases attributed to internal abuse by staff of banks increased from 231 in 2016 to 320 in 2017.
Mr. Mohammed Ibrahim, head, Communications and Public Affairs of NDIC, said the figure was in the organisation's recent report on off-site supervision of the Deposit Money Banks.
"The report relied on a total of 286 responses received from 26 banks during the period and there were 22 NIL monthly responses from the banks as at year ended December 31, 2017
"The 286 responses received from banks in 2017 cited 26,182 cases of fraud and forgeries which is 56.30 per cent higher compared to 16,751 cases reported in 2016.
"Similarly, the amount involved in the fraudulent activities documented increased by N3.33 billion from the N8.68 billion reported in 2016 to N12.01 billion in 2017 or 38 per cent.
Cybercrime experts blame the rising incidences of insider-related fraud cases in banks on poverty and weak internal control measures in banks.
They also accuse banks of inadequate rendition of returns on instances of fraud, forgeries, and cases involving members of their staff who were either dismissed or had their appointments terminated on grounds of fraudulent activities.
Dr Victoria Enape, Pro-tem President, Chartered Institute of Forensic and Investigative Auditors of Nigeria (CIFIAN) said training had become necessary going by the global acknowledgment of corruption in most government and financial institution and its (corruption) rejection by the United Nation (UN), World Bank and International Monetary Fund (IMF).
"Government at all levels are losing billions of Naira every day and most of these criminal cases bordering on fraud, corruption and cyber-crimes are partly because there are no forensic and investigative auditors in Nigeria to prevent fraud from taking place.
"The place of training of forensic and investigative auditors cannot be over emphasised because the whole world has embraced this current trend years ago which has assisted them in the fight against fraud," Enape said.
Reps to Grill Banks, Others over $30Bn Forex Racketeering
House of Representatives has summoned 24 banks and 14 oil companies over an alleged forex racketeering leading to an annual loss of over $30bn as revenue.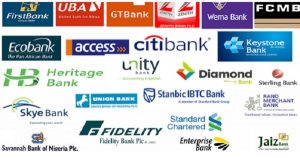 The Joint House of Representatives Committee on Finance; and Banking and Currency will today begin an investigative hearing.
Those appearing before the committee are to explain their roles in the alleged over $30bn revenue leakages arising from oil revenue interest payment on account of foreign currency dominated contracts by companies in engineering, procurement, construction, installation and marine transportations.
According to the committee, which is jointly chaired by James Faleke (Finance) and Victor Nwokolo (Banking and Currency), the investigative hearing would be conducted in accordance with COVID-19 protocols. The committee said the hearing would be conducted in phases, with the first phase lasting three weeks.
The banks summoned by the committee are Unity Bank, Stanbic IBTC, United Bank of Africa, Polaris Bank, First City Monument Bank, Fidelity Bank, Keystone Bank, FBN Merchant Bank, Access Bank, Bank of Industry, Jaiz Bank, Coronation Merchant Bank, SunTrust Bank, Union Bank, CitiBank, Guaranty Trust Bank, Ecobank, First Bank of Nigeria, FSDH Merchant, Sterling Bank, Zenith Bank, Wema Bank, Standard Chartered Bank and Heritage Bank.
The oil firm are Nigeria Agip Exploration, Nigeria Agip Oil Company, PAN Ocean Oil Nigeria Limited, Shell Nigeria Exploration & Producing Company Limited, Esso Exploration & Producing Nigeria Limited, Mobil Producing Nigeria Limited, Statoil Company Limited, and Shell Petroleum Development Company.
Others are Star Deep Water Petroleum Nigeria Limited, Total E&P Nigeria Limited, Total Upstream  Nigeria Limited, Sterling  Oil Exploration  Energy Limited, Addax Petroleum  Development Company Limited, and Addax  Exploration Limited.
The House had on March 5, 2020, resolved to investigate the Central Bank of Nigeria and the Federal Inland Revenue Service over alleged racketeering in the allocation of foreign exchange to companies.
The House, which said the leakages were causing the Federal Government to lose revenue worth over $30bn, had also resolved to probe commercial banks, forex dealers, importers and beneficiary companies.
Fidelity Bank Appoints Mustafa Chike-Obi Chairman
Mustafa Chike-Obi has been appointed as the chairman of Fidelity Bank Plc, following the retirement of Ernest Ebi who has completed his tenure in line with the bank's internal governance policy.
In a statement, the bank also announced that Seni Adetu, an independent non-executive director, has completed his tenure too.
Ebi, who was appointed chairman of the bank in 2016, recently celebrated his 70th birthday.
His successor, Chike-Obi, is currently the executive vice-chairman at Alpha African Advisory.
Chike-Obi was also the first chief executive officer of the Asset Management Corporation of Nigeria (AMCON), an institution established to resolve the problem of non-performing loan assets of Nigerian banks after the 2008 global financial crisis.
"He has over 40 years of experience in investment banking and the financial services sector, working with reputable global investment banking and asset management firms," the bank said, referring to Chike-Obi.
"He provides overall leadership at Alpha African Advisory and has direct oversight over the capital raising division."
Commenting on the bank's status during his exit, Ebi said: "I feel that the management team has consolidated on our plans to become one of the fastest-growing banks in the country strongly rooted in technology only comparable with the best in the world.
"I am confident that my successor will continue on that path to take the bank to its next stage of growth and advancement. I wish my successor, the management team, and the entire staff of Fidelity Bank the very best for continued success."
Nnamdi Okonkwo, Fidelity Bank's CEO, also commended the contributions of the outgoing board members, saying the bank has benefited immensely from their experiences and looked forward to continuing the bank's upward growth trajectory with the incoming chairman-designate.
The bank said Ebi will continue in the role until the incoming chairman steps in.
Chike-Obi holds a bachelor's degree in mathematics from the University of Lagos (first class honors) and an MBA from Stanford University Graduate School of Business.
CBN Debits Banks N1.977.7trn to Tightens Liquidity
Central Bank of Nigeria (CBN) has debited close to N2 trillion from several banks in the last quarter in line with its Cash Reserve Ratio (CRR) compliance requirement, and this has left many banks cash-strapped and unable to pursue various profitable ventures.
Many banks in the country, now have billions of their customers' debits sterilised for the sake of CRR compliance.
The cash reserve requirement is the minimum amount banks are expected to leave retained with the Central Bank of Nigeria from customer deposits.
In January, the CRR was increased by five per cent to 27.5 per cent by the CBN Monetary Policy Committee (MPC) who explained that the decision was intended to address monetary-induced inflation whilst retaining the benefits from the CBN's LDR policy.
Recall that in January 2020, the Monetary Policy Committee (MPC) of the Central Bank of Nigeria (CBN) raised the Cash Reserve Ratio by five per cent to 27.5 per cent.
The move shocked bankers who had expected the CBN to taper down on its tight monetary policies considering the economic headwinds. This was very well before the COVID-19 virus exploded worldwide.
In April, the apex bank debited 29 banks the sum of N1, 469,179,201,591.39 trillion with Zenith Bank accounting for N355.9 billion, UBA: N204.7 billion; First Bank: N206.1 billion and Stanbic IBTC: N143.9 billion of the total fine.
The CBN followed this up in June again, debiting 26 banks to the tune of N459.7bn for failure to meet their CRR obligations.
Among the banks that were most affected are United Bank for Africa Plc (N82.3 billion), First Bank of Nigeria Ltd (N59.3), Zenith Bank Plc (N50 billion), First City Monument Bank (FCMB) Limited (N45 billion), and Guaranty Trust Bank Plc (N40 billion).
In its latest sanction, 14 banks were debited to the tune of N118bn, the lowest in three months. Sadly, this move, in addition to similar policies by the CBN, has left many banks cash-strapped and unable to pursue various profitable ventures.
According to data sourced from the CBN's official website, Stanbic IBTC Bank Plc and Guaranty Trust Bank got the highest debits of N15bn apiece, while Union Bank of Nigeria Plc was debited N12.5bn, and FBN was debited N12.4bn.
Fidelity Bank Plc, Citibank, FCMB were debited NN11bn, N10.2bn, N10bn respectively. Meanwhile, among the five biggest banks, Access Bank got the least sanction with a debit of N3bn in July followed by Zenith Bank Plc's N7bn.