FRCN Revokes Requirement of Approval for Financial Transactions
Financial Reporting Council of Nigeria (FRCN) has, issued a public notice which revoked its Rule 4, requiring regulatory approval for events/transactions having financial reporting implications prior to recognising same in the financial statements.
By this, companies would now be able to accrue for expenses incurred in respect of transactions that are yet to be registered or approved by the relevant statutory or regulatory body.
FRCN is the regulatory body responsible for supervising how financial transactions are reported in the audited financial statements.
In 2016, the FRCN issued Rule 4, which mandated business entities to obtain relevant regulatory authority approvals in respect of certain expense items, as a prerequisite for recognition of such items in their financial statements.
Over the years, the application of Rule 4 had created difficulties for companies seeking to recognize expenses incurred with respect to legally binding contracts and commercial transactions simply because the contracts were not registered with relevant regulatory bodies.
The revocation of Rule 4 implies that companies would now be able to recognize/accrue for expenses relating to valid contractual/legal transactions even where such contracts are not registered with relevant statutory or regulatory body.
The revocation further indicates FRCN's willingness to align its rules and practices with the Conceptual Framework for Financial Reporting issued by the International Accounting Standard Board (IASB) which hitherto provides for accrual of expenses on financial transactions once the recognition criteria is met, even in the absence of an approval or registration with the relevant statutory or regulatory body.
While the revocation of the rule is a welcome development, companies and taxpayers also need to evaluate the tax deductibility of payments made in relation to such unregistered transactions.
Tax authorities often require such regulatory approvals as a basis for treating such transactions as tax deductible.
Thus, taxpayers may still encounter difficulties with the relevant tax authority in claiming tax deductions on certain types of payments.
It is, therefore, important that taxpayers seek professional guidance when carrying out similar transactions to ascertain their legal rights and obligations and to avoid unforeseen liabilities.
Stanbic IBTC Bank Disowns Lagos ATM Fraudster
Stanbic IBTC Bank PLC has disowned Tope Olajide, 22-year-old fraudster arraigned for theft of customers deposits.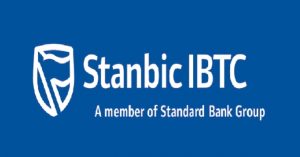 The Bank said this in a statement on Wednesday.
The statement said: "The attention of the management of Stanbic IBTC Bank PLC has been drawn to news currently circulating in the media, about the alleged arraignment of staff of the Bank on charges bordering on the theft of customers deposits.
"The Bank would like to clarify that the defendant, a 22-year-old Tope Olajide, IS NOT, and was at no point in time an employee of Stanbic IBTC Bank PLC.
"The alleged culprit was apprehended around 7:30 am, on Thursday, 27 August 2020, by security operatives after he was exposed by CCTV footage using ATM cards he had allegedly stolen and converted, to make withdrawals from the accounts tied to the stolen ATMs.
"The CCTV footage also showed the alleged culprit pretending to assist customers at ATMs whilst also attempting to fraudulently dispossess the customers of their ATMs.
"He was subsequently arraigned before an Ikeja Magistrate Court on Monday, 14 September, for stealing the debit cards of two customers and using them to unlawfully withdraw the sum of N427,000.
"The Bank would also like to implore members of the public to be security conscious when conducting transactions at ATMs. Customers are advised to report any suspicious actions around them to security operatives who are usually stationed around the Bank's ATMs, when carrying out transactions at any of our ATM locations.
"As an organisation, we hold dear the values of integrity, and we will continue to prioritise the safety of our customers effectively."
Buhari Okays Establishment of CBN-Led Infraco
President Muhammadu  Buhari has approved the establishment of an   Infrastructure Company (Infraco) to be driven by the Central Bank of Nigeria (CBN) in partnership with the African Finance Corporation (AFC) and the Nigerian Sovereign Investment Authority (NSIA).
This is coming  on the heels of the foreign reserves' slump to $36 billion following a cocktail of monetary policy interventions by the apex bank to cushion the scathing effects of the COVID-19 pandemic on the economy.
Mr Godwin Emefiele, CBN governor, made these disclosures in Abuja at the annual conference of the Chartered Institute of Bankers of Nigeria (CIBN) with the theme: Facilitating a Sustainable Future: The role of Banking and Finance.
According to him, Infraco would enable the use of private and public capital to support infrastructure investment that will have a multiplier effect on growth across critical sectors.
"This entity would also be able to raise funds from the capital markets and mobilise long term finance to address some of our infrastructure needs, while providing reasonable returns to investors. "We believe this well-structured fund can act as a catalyst for growth in the medium and the long run. The support of the banking community will be important in achieving this objective.
"A well-built infrastructure system, comprising hard infrastructure such as roads and ports, and soft infrastructure such as broadband penetration, can have a multiplier effect on growth by enabling the expansion of business activities in the country", he explained.
On foreign reserves, Emefiele attributed its crash to the decline in foreign exchange earnings and subsequent adjustments in the value of the naira to the dollar.
Amana Bank signs Comprehensive Software Deal with Path Solutions
Amana Bank, a leading Islamic bank in Somalia has announced that it has selected iMAL, the AAOIFI-certified core banking platform from Path Solutions to replace its legacy IT system and deploy a single, cloud-based digital banking platform to underpin its banking operations.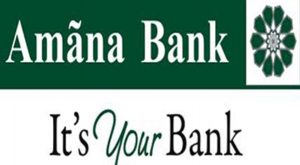 This is Path Solutions' third win in Somalia after Premier Bank and MyBank Ltd. The company went through a lengthy competitive bidding to which all international suppliers were invited, before being selected as Amana Bank's preferred technology partner.
According to a statement following the signing, Path Solutions will supply and install its flagship Islamic core banking platform iMAL in addition to its comprehensive digital suite at Amana Bank Somalia. The new digital software will provide instant 24/7 service availability with fast, inexpensive, easy and convenient online banking, frictionless payments and transfers, personalization, engagement and retention.
Abdirizak Hussein Malin, Chairman of Amana Bank Somalia commented, "As part of our strategy, Amana Bank has instituted a digital transformation plan that will help us meet the emerging needs of our customers and the increasing demands of innovation.
"Consequently, we required a partner with open and agile technology that will drive powerful change. We have chosen Path Solutions for its ability to deliver vital digital financial solutions at this critical time with its depth of experience supporting Islamic banks in Africa.
"The company has differentiated itself from other vendors in its unique ability to combine core Islamic values with modern digital banking solutions, and to fully comply with Sharia and banking regulations.
"We are confident that the new technology, proven to significantly improve levels of customer fulfilment, will transform our operations by driving incredible efficiency gains while also reducing risk, lowering overall IT costs via higher automation and lower maintenance spending".
The new iMAL platform leverages artificial intelligence and machine learning to help financial institutions get predictive insights for better data-driven decision making. It will also help strengthen customer loyalty through enhanced security transactions.
"We are delighted to partner with a leading Islamic bank in Somalia on a project that will set a new standard in digital banking for the country. Today, every financial institution has an incredible opportunity to apply advances in cloud computing to redefine every aspect of its business", said Mohammed Kateeb, Path Solutions' Group Chairman & CEO.
"Somalia's Amana Bank is a good example of this transformation to drive innovation forward and ensure much more secure banking experience, enabling customers to enjoy the nuances of non-stop banking with cloud-based services.
The bank will also benefit from the full Islamic coverage which bridges the gap between modern customer requirements and intrinsic Islamic values. Our multi-award winning Islamic core banking platform will support the delivery of innovative digital products that are both Sharia-compliant and specialized for Amana Bank's retail and corporate customers".
The new agreement was signed by Amana Bank's Chairman Abdirizak Hussein Malin and Path Solutions' Group Chairman & CEO Mohammed Kateeb on Sunday 6 September at Path Solutions' Dubai office. The implementation will be delivered 100% in the cloud and 100% remotely amidst the COVID-19 lockdown.