FREETV Complies with NBC Directives, Gives Unrestricted Access to Subscribers
National Broadcasting Commission (NBC) said that FREETV has announced unrestricted access for customers during this lockdown to curb the spread of the COVID-19 Pandemic, according to Ekanem Antia, assistant director, Public Affairs, NBC.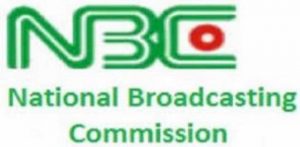 Antia in a statement said that "In compliance with the directives of the Commission for Pay TV to decrypt signals of local channels on their platforms for one month, in the first instance, to enable viewers get adequate information and directives through this period of the COVID-19 Pandemic, FREETV has announced unrestricted access for customers during this lockdown"
Recall that the NBC has earlier ordered GOTv, DSTV, NTA Startimes, FreeTv Platform, and others, to allow neighborhood stations on their bundle pursue even endorsers have depleted their membership.
This is in an attempt to support Nigerians have the privilege of the daily update on the 2019 novel coronavirus.
This is even as the NBC ordered supporters in the nation to designate 10 percent of its everyday broadcast appointment to the open edification of Nigerians on COVID-19.
In an announcement gave in Abuja and made accessible, NBC said the decoding is to keep going for one month in the principal occurrence while including that further orders will be given by the commission after itemized appraisals of consequent improvement.
"The National Broadcasting Commission approaches all Pay Subscription Broadcasters (GOTv, DSTV, NTA Startimes, FreeTv Platform, and so on) in Nigeria to decode every single neighborhood channel on their bunch to empower supporters of their administrations in Nigeria access, without blocks, day by day reports and mandates on the coronavirus pandemic.
"The unscrambling is to keep going for one month, in the main occurrence. Further mandates on this will be given by the commission after definite evaluations of ensuing improvement," the NBC said.
The NBC further reviewed its previous solicitation that communicate stations guarantee convenient fundamental data and updates on COVID-19.
It included that every day communicate observing reports so far showed that communicate stations the nation over have been giving point by point reportage on the battle for mindfulness on the 2019 novel coronavirus.
The NBC anyway said it noted with alarm that a couple of supporters broadcast unverified news and names of people purportedly tainted by the infection without required proficient validation.
"Telecasters are additionally ordered to allocate, at any rate, 10 percent of their everyday broadcast appointment to open edification on the infection, in accordance with national intrigue and social obligation, as revered in the Nigeria Broadcasting Code.
"The commission recognizes telecasters that have stayed ardent and shown polished methodology this period," the administration of NBC included.
Lai Mohammed's Action to Enforce New NBC Code Suspicious- Iredia, Ex NTA DG
Professor Tony Iredia, former director-general of the Nigerian Television Authority (NTA), has said Alhaji Lai Mohammed, minister of Information and culture must leave the National Broadcasting Commission (NBC) to do its job.
He said this while speaking on Sunrise Daily, a flagship programme on Channels Television.
Iredia, who was also former director general of the National Orientation Agency (NOA), emphasized that Lai Mohammed is not a regulator and should allow the NBC do its job while he plays a supervisory role.
He pointed that the minister taking over the role of the broadcast regulator creates suspicion because he belongs to a political divide.
"Everybody expects a broadcasting commission to be an autonomous body that has no place in politics. If you listened to the news that has been putting on since, who is speaking? The Minister of Information. Is he the Director General of the NBC?
"When a minister is speaking, there is no way broadcasters can see that the regulator is speaking. He is not a regulator, he should leave the broadcasters in the NBC to do their professional duty and then the law gives him right to supervise them but not to take over the job.
"The moment the minister is speaking, no matter how well informed he may be, the people become suspicious because he belongs to a political divide and whatever he is saying is likely to be used against the opposition and I think this is not a natural thing.," he said.
Iredia also said the NBC Code announced by the minister on Tuesday did not pass through stakeholders before its adoption. He described the new code as full of sanctions and not to create excellence in the industry as it should be.
"Now the problem really is that for the first time in the history of broadcasting in this country, the code was not done the way it used to be done.
"This time around, NBC just rolled out a number of things that it felt should be in the code and did not hold consultation with the stakeholders as the previous managers of the system did, where you first of all hold consultations and everybody would look at it, there will be a dummy, you bring it out at the tail end, there will still be another kind of review and all of that. Just as I said in the beginning, the code was supposed to be a professional guide," he said.
"It was supposed to be a masterpiece that creates professional excellence in broadcasting but now it is filled with sanctions and what you would do and what you would not do and the bodies that should have been consulted were not consulted in the same way. Rather they were being told that it is subject to review and that all their objections now will be taken into consideration in the next review. In which case this particular edition was not exactly a broadcasting code for broadcasters made by broadcasters for professionals so that has been the problem and I am not surprised by the kind of headlines that are on today."
Industry stakeholders have branded the code as agenda-driven, noting that they were excluded from making input before the code was finalised and described its unveiling as an ambush.
The NBC, in the new regulation, states that every broadcaster must license its broadcast and/or signal rights in any genre of programming to another broadcaster in Nigeria if "the genre of programme(s) enjoy(s) compelling viewership by Nigerians; it relates to a product or service that is objectively necessary to be able to compete effectively on a downstream market; or if it is likely to lead to the elimination of effective competition on the downstream markets".
The new subsidiary legislation adds that refusal to comply will lead to consumer deprivation and stipulates the imposition of a N10 million for operators who fail to comply.
NBC Says no Going Back on New Broadcasting Code
Armstrong Idachaba, director-general of the National Broadcasting Commission (NBC), says the commission is not backing down on the controversial amendment to the country's broadcasting code.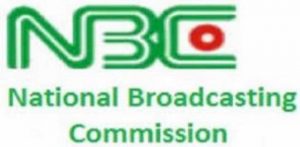 Idachaba said the new broadcasting code is to break the monopoly of "greedy capitalists" who "call themselves dominant players" and allow local payTV platforms to thrive.
In March 2020, the NBC released the 6th edition of its broadcasting code, which mandates sub-licensing of premium content and kills the idea of exclusivity.
Broadcasters, columnists, and Multichoice, one of the dominant players in the Nigerian payTV industry, have spoken against the code, which they say further stifles the growth of the industry.
But Idachaba disagrees; according to him, "the amendments have been made, no going back because we believe it is good for our country, they are already operational".
Speaking with Osasu Igbinedion on The Osasu Show, Idachaba said the NBC has licenced several local payTV platforms, but they do not survive due to the presence of the likes of DStv.
When asked about the negative effect the lack of exclusivity clause may have on DStv, Idachaba said: "Let me give you a poser as background: Why is it, have you ever thought, that our local tv, cable, paid services are nonexistent? There is no Nigerian that is active on the payTV platform, no Nigerian company.
"NBC licenced several, up to 30 Nigerian firms to offer paid television services in Nigeria and none of them succeeded. Why, because they cannot compete in the international content market.
"And what happens to the international content market, the people with the big purse, the global capitalist, those that call themselves dominant players, they go to acquire those rights and keep it to themselves in the guise of exclusivity and deny all other operators an opportunity for sublicensing.
"What does that do? What it does is to create a monopolistic economy for whoever is the buyer of that content and the person is able to maximize profit unhindered. That is why you find internet penetration in Nigeria is increasing by the day. That is why you find that all those big monopolies break even and make tonnes of money.
 "What we are saying is that when you go to acquire these rights, because you are acquiring them for the Nigerian market, because your intent is to exploit the Nigerian audiences and viewers, we want you also to give back by sublicensing to local Nigerian players that may be interested."
Idachaba said DStv must now sub-licence the English Premier League to other players in the industry, who may be interested.
"If you bring EPL for instance and say I am the owner of EPL, only me can show EPL and on my platform alone, so whoever wants to watch premier league would have to buy DStv, even if you have Startimes, you cannot watch," he added.
"If you are on open television, the open terrestrial, where low-income earner, those on the lower social ladder, where they thrive, then they are denied which is class stratification in itself on account of content acquisition.
"We are saying create these windows. If you get the rights, fine, we welcome you, invest in Nigeria, but create channels for sublicensing"
Confronted with the fact that Multichoice, the owners of DStv, don not have the rights to sub-licence the English Premier League (EPL) Idachaba said "whoever is giving them the rights has to understand" that there is a new NBC code.
"If you are going to acquire your rights, you know that in the Nigerian Broadcasting Code, we have plainly said you can't have exclusive right. So whoever, if giving you that right has to understand that he cannot give it to only you in Nigeria.
"If any other Nigerian is interested in that right, they must also discuss at mutually agreed price. Because what has happened over time is that this exclusivity is used to shut other people who are willing to participate. You shut the window.
"How then do you develop an economy? We have thousands of young promising Nigerian entrepreneurs, you know that premium content derives advertising. If these channels are made available at lower window levels through sublicensing to local little operators, they too will be able to attract some level of advertising.
"But Capitalist are greedy, they are extremely self-centered, they don't want to give it out. But we know it is important for our own economy and creative subsectors that this happens."
The DG, who has worked at NBC for over 28 years called on Nigerians to "have an ideological, philosophical understanding of the motive of the policy, what does it intend to achieve".
He said the policy is to "redynamise and redistribute wealth in a way that there would be more participation, more engagement and more opportunities".
"What makes the capitalist think that by keeping content to themselves, they maximize all the profits? Chances are that by sublicensing, you make more. The more you share to people based on the agreed sum, you are more likely to make more money quickly. It doesn't reduce your own large share but creates open windows."
StarTimes to Broadcast Man U, Inter Milan Europa League Quarterfinal Matches
StarTimes, affordable pay-TV will air the quarterfinal matches of Europa League on its World Football and Sports Premium Channels.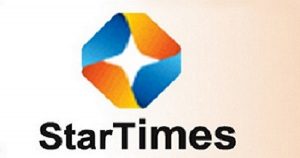 On Monday, Odion Ighalo's Manchester United will play against Copenhagen, while Victor Moses' Inter Milan will face Bayer Leverkusen.
On Tuesday, Shakhtar Donetsk will face Basel, while Wolves battle Sevilla.
All matches will air at 8pm.
Ole Gunnar Solskjaer, Manchester United manager is hoping his side will be able to go the distance in the Europa League after booking a place in the quarterfinals.
The Reds completed an emphatic 7-1 aggregate victory over LASK in the round of 16 after Jesse Lingard and Anthony Martial added their Old Trafford strikes to the five which had already been scored in the first leg in Austria back in March.
Now United head to Germany where FC Copenhagen will provide the last-eight opposition in Cologne on Monday night.
The ultimate aim for the Red Devils is to replicate their 2017 success in the competition, albeit with a very different feel to the proceedings.
This is FC Copenhagen's first-ever European quarter-final appearance, while they are the first Danish side to reach a major UEFA European quarter-final since Brondy IF in the 1996-97 UEFA Cup.
Not only will the remaining matches in the tournament be played without fans, of course, they will also have the same one-legged format and will all take place in less than a fortnight with the final falling on August 21.
Hopes are high amongst Manchester United's fans for a trophy this season after failing to clinch any in their domestic leagues.
Manchester United are looking to reach only their second European semi-final since Sir Alex Ferguson's retirement in 2013, doing so in 2016 -17 when they went on to win the Europa League under Jose Mourinho.