GOtv Signals Go Live in Abeokuta
GOtv has extended its services to Abeokuta urging TV lovers in the city to step-up to the digital age with GOtv.
Addressing media at the launch held on Friday, Mrs Elizabeth Amkpa, general manager GOtv Nigeria, said that TV viewers in Abeokuta can now GO-digital with GOtv.
She described GOtv as the best option to join in the digital television revolution, noting that GOtv is affordable and was launched in October 2011 with the latest approved DVB-T2 decoders.
She explained that GOtv subscribers in Ibadan, Port Harcourt, Lagos, Enugu, Benin, Aba, Owerri, Kano, Kaduna, Onitsha, Asaba, Uyo, Abuja, Calabar, Osogbo, Ife, Ogbomoso, Akure, Oyo, and Jos are already digitised and will have nothing to worry about when the analogue broadcasting signals are switched-off in Nigeria.
Amkpa concluded by saying that GOtv will be embarking on an extensive roll-out to more cities in the coming weeks to enable the Nigerian government achieve a speedy migration from analogue to digital broadcasting by 2015.
"In the coming weeks, GOtv signals will go live in Makurdi, Umuahia, Warri, Sapele Ede, Ilesha, Ado-ekiti, Owo and Ilorin while we are setting up transmitters in many more cities", she said.
GOtv makes a debut in Abeokuta at a retail price of N6, 900 for a decoder, outdoor GOtenna and one month subscription to GOtv Plus.
Offering two bouquets – GOtv Plus and GOtv at a monthly subscription of N1,500 and N1,000 respectively, subscribers will have access to an exciting selection of local and international channels which cater to a variety of tastes for different members of the family.
GOtv Plus offers 41 channels while there are 28 channels on GOtv. Categorised into news and current affairs, movies and general entertainment, sport, music, religion, children and documentaries, GOtv's channel lineup includes –AfricaMagic, AfricaMagic Yoruba, AfricaMagic Movies and Al Jazeera, Blackbelt TV.
Also, CNN, Disney Junior, Discovery World, ED Channel, E! Entertainment, Hip TV, Islam Channel, Jim Jam, Mnet Movies Zone, Channel O, MTV Base, Soundcity, and TBN, among others.
GOtv is a new digital pay television offering on the Digital Terrestrial Television platform with its services provided by the subscriber management company MultiChoice.
The channel lineup is also uniquely placed to allow it to become the home of African television with local channels made in Africa for Africa.
Abeokuta is the 21st city in which GOtv launches in Nigeria.
Poppin App Ranks among Top Creative Nigerian Apps by Apple
In a bid to celebrate Nigeria's 60th-year independence, Apple is putting the spotlight on their top picks of creative and entertaining apps and games on their app store that was developed in Nigeria.
'Poppin by Popcentral', the app to the TV channel Popcentral (DSTV 189) was one of the selections by Apple.
The other Nigerian-made apps that were spotted out of thousands were Litur, Whot King, Reminders', Chox Quiz, Shapshap and Beni Hop.
Poppin by Popcentral is a second screen real-time engagement app and mobile destination for content from Popcentral TV.
It is home to a variety of contents from lifestyle, food shows, dramas, wellness, talk shows, a telemarketing show and much more.
Launched in December 2019, Poppin allows viewers to have access to their favourite shows on Popcentral TV while on the go.
Yinka Obebe, CEO, Popcentral said, "Poppin is basically an app that ensures you can always stay tuned to your favourite shows on Popcentral TV right on your mobile device.
"Even when you have missed the shows, not to worry, you can still catch it on the Poppin app."
Popcentral, arguably the fastest-growing media platform in Nigeria with a focus for the young audience is redefining content co-creation, social engagement and television viewership.
Poppin, the innovation by Popcentral now brings free live TV to the fingertips of a very vibrant and mobile audience in Nigeria. Poppin app is currently available and can be downloaded on Google Play, Apple App Store as well as Palm Store.
"We are grateful to see that Poppin is being recognized, selected and showcased by Apple especially as today marks Nigeria's 60th independence.
I appreciate all the amazing people on the team that made Poppin a reality and I urge everyone to try out the app to keep up-to-date with quality, entertaining and inspiring content," added Yinka.
Netflix Moves Against Showmax with Cheaper Mobile only Subscription
Netflix Inc, American Technology and Media service giant, has concluded plans to introduce cheaper, mobile-only subscription in Nigeria and the rest of Africa in order to strengthen its presence in the country and the region as a whole.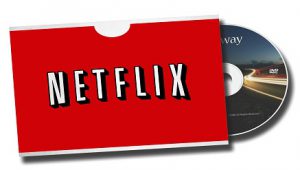 This is seen as a move targeted at Showmax's dominance in the continent.
This is in addition to commissioning more locally produced contents and shows that depict the cultures and experiences of ordinary Africans.
Netflix Inc. became the world's largest subscription-streaming service by flooding the market with popular content that's cheaper than the competition.
However, five years after it got introduced in Africa, the US company is struggling to grow beyond the wealthiest segment of the population, in a continent held back by poverty, piracy and limited access to broadband.
This is expected to greatly increase the competition for the African market with Showmax, the Multichoice subsidiary, which seems to be clearly ahead and has the majority of the market share because of its more local and African content.
It could also help increase its presence in the continent where it is struggling and is still a relatively small player.
According to Digital TV Research, the streaming service firm has only 1.4 million subscribers when compared to about 20 million customers that have been signed up to Multichoice Group Ltd, the leading African pay-TV firm.
With the rapid expansion of 4G mobile networks, the streaming service is given a new channel to get to audiences especially in a country like Nigeria, sub-Saharan Africa's biggest economy and the heart of its TV industry.
Netflix plans to expand the mobile-only contracts permanently if the trials, which began in South Africa and Egypt, becomes a success.
It agreed to deals with South African wireless carriers to add subscriptions to people's phone bills and offers pre-paid vouchers for those without bank accounts.
This is similar to the services that have been adopted by ShowMax, MultiChoice's streaming service.
Netflix is offering subscribers N1,200 ($2.65) a month for its mobile-only service, well below the N2,900 it's been charging for its most basic account. However, the offer is still more expensive than the N250 per month charged by Iroko TV, a streaming platform that has the largest online catalogue of Nigerian Nollywood content giving access to over 5,000 of such movies.
But the income from Iroko's low-price plans hasn't been enough to cover its costs and the company is now scaling back its African operation to focus on wealthier viewers in the diaspora.
Netflix's has moved to avoid the low production values found in a lot of Nollywood output and channel the continent's best talent to develop slickly-made shows across every genre just like its deal with well-funded producers like Nigeria's EbonyLife TV.
TStv Lures Subscribers with N5 Daily Subscription
TStv, a local satellite television network, has said that it will on October 1, roll out pay-per-view services in 18 states to mark the country's independence on October 1.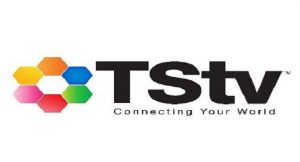 Dr. Bright Echefu, managing director of the company, who said this on Tuesday in Abuja, said that the company had surmounted the challenges it encountered after its launch in October 2017 and was better positioned to deliver quality services to Nigerians.
He said that the pay-per-view entails the minimum of N3 and maximum of N5 daily subscription per channel.
According to him, the company since 2017 went back to the drawing board to address all lapses to give Nigerians value for money and that while services will begin in 18 states on October 1, the remaining states will enjoy services from October 10.
"While we were off the radar, we properly studied the business and we have created a model to fit every Nigerian's desire. We have created the pay as you view model where Nigerians will pay only for the channels they want to watch.
"Nigerians will be able to choose their bouquet by themselves, by choosing only those channels that they want to watch and pay for with a minimal amount per pay; 108 channels are available on our platform and more than 80 of them are High Definition (HD)," he said.
Echefu also said that as a gift to Nigerians for their steadfastness and understanding, the company had made the Grande Sports Extra Channel and some other local channels free to all Nigerians for one year.
While saying that Nigerians would be able to enjoy the ability to pause the decoder when not in use for a long period, he however, said that to safeguard against abuse, genuine reasons must be given for pausing the services.
He also commended the Federal Government for giving the company the desired support to start again after the challenges that led to its failure when it was first launched.