GSMA Says Nigeria, Others Mobile Economies Hit $150Bn in 2018
Global System for Mobile Communication Association (GSMA) has reported a burgeoning growth in mobile economy of Nigeria and other African countries which it said rose to over $150 billion last year.
GSMA in its report "The Mobile Economy, Sub-Saharan Africa 2019" said that the growth is equivalent to 8.6 per cent of the region's gross domestic product (GDP).
It is forecast to generate almost $185 billion (9.1 per cent of GDP) by 2023, a new report by telecoms industry group,
It also said sub-Saharan Africa will remain the world's fastest-growing mobile region over the coming years as millions of young African consumers become mobile users for the first time.
GSMA revealed that more than 160 million new unique mobile subscribers will be added across the region by 2025, bringing the total to 623 million, representing around half of the region's population, up from 456 million (44 per cent) last year.
Subscriber additions will be concentrated in high-growth markets such as Nigeria and Ethiopia, the report said.
Commenting on the report, Akinwale Goodluck, head, GSMA, sub-Saharan Africa, said: "A new generation of youthful 'digital natives' across sub-Saharan Africa are set to fuel customer growth and drive adoption of new mobile services that are empowering lives and transforming businesses.
"With mobile technology at the heart of sub-Saharan Africa's digital journey, it is essential for policymakers in the region to implement policies and best practices that ensure sustainable growth in the mobile industry, and enable the transition to next-generation mobile networks."
The 2019 Sub-Saharan Africa edition of the GSMA's Mobile Economy report series is being published at the 'Mobile 360 – Africa' event being held this week in Kigali, Rwanda. The new report also showed that  around 239 million people, equivalent to 23 per cent of the region's population, use the mobile internet on a regular basis.
It also showed that smartphones accounted for 39 per cent of mobile connections  in sub-Saharan Africa in 2018, forecast to increase to two-thirds of connections by 2025.
"3G will overtake 2G to become the leading mobile technology in sub-Saharan Africa this year.
"4G will account for almost one in four connections by 2025. However, 4G uptake is being dampened in some markets by the high cost of 4G devices and delays in assigning 4G spectrum. The region's mobile operators are increasing investment in their networks and are expected to spend $60 billion (capex) on network infrastructure and services between 2018 and 2025 – almost a fifth of this total being invested in new 5G networks.
"Sub-Saharan Africa's mobile ecosystem supports around 3.5 million jobs, directly and indirectly, and last year contributed almost $15.6 billion to the funding of the public
Nigeria Partners UK on Regulatory Reforms on RoW
Nigeria has partnered with the UK government to advance policy and regulatory reforms on right of way in the country.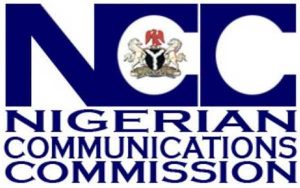 The UK government made this known during the first Nigeria Technical Conference on Right of Way (RoW) organised by its Prosperity Fund Digital Access Programme.
The webinar was organised in collaboration with the Federal Ministry of Communications and Digital Economy and the Nigerian Communications Commission (NCC).
The aim was to further discuss aggregate views from key stakeholders towards the advancement of policy and regulatory reforms on Right of Way (RoW) and Issuance of Planning permits for Mast and Towers.
The UK government says, through its Prosperity Fund's Digital Access Programme, it has taken the next step in its pledge to support and promote inclusive and sustainable digital access to the unserved and underserved communities in Nigeria.
In her opening remarks, Catriona Laing, British High commissioner to Nigeria, said: "Nigeria has seen great progress in the effort to provide inclusive digital access to millions of its citizens.
"The COVID-19 pandemic has, however, made the world rely more heavily on internet connectivity for access to basic necessities – health, education, work, shopping, convenience and other services, as such, substantial digital inequities have been revealed.
"The UK is keen to support the promotion of affordable, inclusive, safe and secure digital access for underserved and this conference is a significant step to discuss the technical findings of our preliminary study, outcomes, lingering challenges and the way forward.
"I hope that today's deliberation will culminate into an increased digital inclusion as a basis for a more thriving local tech ecosystem, generating skilled jobs and innovative solutions for local development challenges."
Dr Ibrahim Pantami, minister of Communications and Digital Economy, in his keynote address, said: "I want to thank the UK Government for supporting the Nigeria Digital Economy agenda.
He noted that earlier the UK Government had supported Nigeria in the development of new national broadband plan through its Digital Access Programme.
"Nigeria has in the last one year of my time as Minister added 10 per cent to the broadband penetration level in the country," he said.
Pantami said RoW reforms was the key to unlocking Nigeria's digital economy for inclusive digital growth, noting that the ministry had worked with the Nigerian Governors Forum to achieve some important results already.
He said the ministry would continue to champion the reforms on RoW and work on the challenges identified by the technical study.
Commenting, Prof Umar Danbatta, executive vice chairman, Nigerian Communications Commission, commended the UK Government's Digital Access Programme for its support in championing reforms on RoW to deepen digital inclusion in Nigeria.
Danbatta said: "The technical assistance on RoW reforms will assist in our quest for deepening broadband penetration in Nigeria.
"NCC is willing and ready to advance the reforms noted in the technical study and will collaborate with stakeholders to effect it in the short, medium and long term." he added.
Also speaking, Idongesit Udoh, UK Government's Digital Access Programme Adviser and Country Lead, said: "This project will help accelerate the roll-out of backbone connectivity infrastructure to underserved communities.
He noted that the project was key to unlocking Nigeria's digital economy for inclusive, digitally-enabled growth, development and job creation for Nigerians.
"The Digital Access Programme is also working on other projects such as cybersecurity essentials upskilling for SMEs around the country and basic digital literacy to promote inclusive economic growth and development,"Udoh said.
HMD Global Raises $230M Investment from Strategic Partners
HMD Global, the home of Nokia phones, announced it has successfully closed 230 million USD in the first closing of its current funding round from some of its top global strategic partners.
As well as establishing itself as a leading feature phone manufacturer by value, HMD Global has been successful in clearly differentiating its Android smartphone offering.
Nokia smartphones come with premium Nordic design that is inspired by the company's European heritage, superior product quality, premium ZEISS imaging experience, and market-leading reliability, as well as security features including a three-year monthly security update promise and two-year Android software upgrade commitment with the Android One promise.
As the only key European smartphone player, HMD Global is increasingly popular with both enterprises and consumers who are looking for a pure, secure, and up-to-date smartphone experience.
The investment will further fuel HMD Global's strategic vision in four key areas. Firstly, it will accelerate the company's mission to make 5G smartphones accessible to consumers across the world, with an emphasis on strong partnerships with US carriers. Secondly, HMD Global will further transition to digital-first offerings as part of a new post-COVID reality.
It will also expand its presence in key growth markets, including the recently introduced operations in Brazil, as well as Africa and India. Finally, the investment will help the business strengthen its leading position beyond just hardware and into a holistic mobile service provider.
This year alone, HMD Global launched its international data roaming service, HMD Connect, enhanced its mobile cybersecurity capabilities with the acquisition of assets of Valona Labs, and built dedicated resources on software, security and services with a new research and development Centre of Excellence in Tampere, Finland.
Jean-Francois Baril, Executive Chairman and Co-Founder, HMD Global, says: "Our unique business model, based on asset-light global deployment and strong partnerships with the best in the industry, is entering a new level of maturity with the valued support of some of the most influential market-makers in mobile devices. I am extremely proud of our significant achievements to date and also thrilled about the immense opportunity before us to accelerate our journey towards excellence."
Florian Seiche, Chief Executive Officer, HMD Global, says: "Since the very beginning, HMD Global has worked to build strong bonds with our strategic partners. This additional investment further validates our long-term business strategy and is evidence of our collective mission to make modern mobile technology accessible to everyone.
Security, reliability and dependability are the cornerstones of our offering, and we will ensure we are using these funds to deliver the best experiences people have come to expect from a Nokia phone.
As the only major European smartphone manufacturer, we remain true to our Finnish roots and the hallmarks that our customers trust Nokia phones to be synonymous with. With the support of our heavyweight partners, I am truly excited for the next chapter of Nokia phones."
Since the company began its operations in 2016, HMD Global is now active in 91 markets across eight regions and 250,000 retail outlets and has sold over 240 million phones to date.
Airtel Partners Standard Chartered Bank to Expand Operations
Standard Chartered Bank and Airtel Africa Plc have come together to expand their operations on the continent.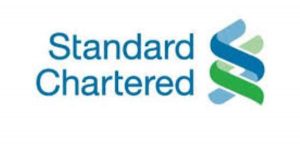 This partnership supports Airtel Africa's efforts to expand the range and depth of its Airtel Money offerings across its 19 million customer base, with new products and services helping to promote the wider adoption of mobile money and increasing financial inclusion.
A statement from Airtel Africa explained that the aim of the "strategic collaboration" is mainly to drive financial inclusion across key markets in Africa by providing customers with increased access to mobile financial services.
Under the new arrangement, both parties will design new, innovative products that will make their respective customers enjoy better financial services.
For example, with the deal, Airtel Money's customers will be able to make real-time online deposits and withdrawals from Standard Chartered bank accounts, receive international money transfers directly to their wallets, and access savings products amongst other services.
In the same vein, corporate clients of Standard Chartered will be able to make rapid and secure bulk disbursements, such as payroll payments, directly into the Airtel Money customers' wallet.
This reduces the risks associated with travelling long distances for cash payments and instead customers can go to any Airtel Money agent, kiosk, or branch to cash-out their funds.
Mobile banking transfers between Airtel Money and Standard Chartered Bank are now live in Kenya, Tanzania, Uganda and Zambia. Remaining products will be rolled out later this year subject to regulatory approvals.
According to Raghunath Mandava, CEO of Airtel Africa, "Our relationship with Standard Chartered boosts financial inclusion across the continent, giving millions of people access to valuable banking services.
"We continue to invest heavily in cashing in and cashing out locations for our customers and increase our distribution. This means that our customers can now send or receive digital payments via Standard Chartered Bank directly to their mobile phones, as well as cash-out their funds at our exclusive kiosks and branches at their convenience.
"This highlights Airtel Africa's commitment to providing affordable, innovative, best-in-class solutions to enhance the daily lives of our customers."
On his part, Mr Sunil Kaushal, regional CEO of Africa and Middle East at Standard Chartered Bank, stated that, "By collaborating with innovative organisations like Airtel Africa, we are accelerating our mobile and digital-led strategy to provide best in class financial services to Africa.
"Over the past year, Standard Chartered has rapidly launched digital banks across nine countries on the continent, allowing our customers to enjoy seamless services from the safety of their homes even during the peak of the pandemic.
"This partnership will further enhance the ability of our customers to manage and move money safely and securely and create market-leading financial solutions across countries."