History as Nigeria's 7411 Emergency Number Goes Live
The first and only 24-hour national bureau of directory and information services, a typical national emergency call number with links to Federal Road Safety Corps, police and fire service has been launched in Nigeria.
Named "7411 bureau of information", the service also has businesses listings, people finders, driving directions, tax advices, address finders, health histories, record back-up, weather forecasts, reverse phone tracker, and jobs finder.
To have easy access into information and life saving tips just dial 7411 on any phone in Nigeria and +2347411 from outside Nigeria.
411ng.com, the technical company in charge of the project quoted Dr. B.M Sani Adamu, director of engineering at the Nigerian Communication Commission (NCC) as saying that the "commission is committed to building information rich Nigeria"
He enjoined Nigerians to embrace the use of the services to aid information knowledge level, business development and contribute to progressing the Nigeria we all desire.
"The need to correctly find and be found in Nigeria cannot be overlooked or pushed to the back in the development process of any serious country wishing to make proper development. Gone are the days when life changing information and tips are prized above money, we must not forget the role of information accessibilities in human per capita development" Adamu added.
When fully operational, the national directory number can comfortably handle 670,000 callers at a time.
This is made possible by advanced simulative telecommunication technology, similar to that presently deployed in Israel, United States, Britain and Dubai.
Matt Howard, chief technical officer, said that the data centre is an advanced one of a kind, built with over 13 million different software used in B2B directory tracking, global positioning, 24-hour traffic surveillance people finders, stock market analysis reporting, finger print readers, facial recognition software, vehicle tracking, crime scene reporting, CCTV Data records and backup, cross marketing and emergency response call forwarding to police and trained authorities.
He said that "The centre will presently receive in – bound enquiry calls from over 3,000 Nigerians at a time for now, and about 27 million enquiries can be processed every day as we speak"
"We are working to increase inbound trunks to accommodate 10 million callers at a time. This we should achieve before the end of June 2014. As at today, we have employment for over 3,000 Nigerians, majorly trained statistics and data dissemination experts, multi lingual Distress experts; anti-terrorist negotiators, doctors ,first aid nurses ,pilots, call centre agents, career development advisors, weather experts, IT and Technical experts and so on. They will offer professional services daily to Nigerians" Howard added.
Ms. Denise Cann, the company's chief operating officer also stressed that the directory number – 7411 may equally serve as a counter terrorism number into which the entire nation may dial into at the hour of need.
"Such distress calls or emergency will be forwarded to police or the joint task force as the case may be for rapid intervention. We will work with major companies like Google GPS, NIGCOMSAT, CBN, GLO1 and Main one to achieve these noble feat" she said
Nodding in agreement, Howard added that "Though not primarily set up for emergency responses; but we are also capable of connecting to all emergency units, and such would not deprive the citizens of Nigeria the right to instant help at critical time of need."
411ng.com is also has an online presence, where several important and critical information can be downloaded from.
A man/woman can actually stay on the website for 24hours every day learning new things and without getting bored, as the website is as interesting as the entire lofty programme, from dating, to health news, to finding your friends and loved ones, also co-locating job openings& vacancies, 411ng.com is the place to be he asserted.
Coded and designed by advanced team from Nigeria, U.S.A, India and Canada, "the web portal and telephone services will excite Nigerians for years to come" concluded Matt Howard.
WTO: Okonjo-Iweala May Emerge Unopposed as Korean Candidate Drops
Dr. Ngozi Okonjo-Iweala, Nigeria's former Finance Minister,  may emerge as the sole contestant for the director-general of the World Trade Organisation (WTO) as Yoo Myung-hee, her opponent, South Korean may withdraw from the race soon.
A report by Washington Trade Daily said that South Korea has decided to withdraw its candidate from the WTO top job.
The Washington Trade Daily reported that South Korea had informed the US of its decision to withdraw its candidate for the race.
"Korea plans to withdraw Trade Minister Yoo from the race for new WTO director-general, paving the way for Nigeria's Ngozi Okonjo-Iweala to be the next DG and the first woman and African in the role," Washington Trade Daily tweeted on its handle, @washtradedaily.
Recall that recently, David Walker, WTO General Council Chair, announced that the meeting to decide the next WTO Director-General had been postponed, because of the new COVID-19 restrictions in Geneva and "current events", which may not be unconnected to the US election.
Okonjo-Iweala has the support of the majority to become the next Director-General of the WTO, but the United States, which favours the South Korean candidate, is blocking the selection of Ms. Okonjo-Iweala.
However, the reported plan of the South Korean candidate to step down and the victory of Joe Biden in the US Presidential election presents Okonjo-Iweala the clear chance of clinching the position.
Investors Commit to Lagos Free Zone
Lagos Free Zone, the first privately owned special economic zone in Nigeria with an integrated deep sea port, is home to several reputable global brands. Located 65kms east of Lagos, in the immediate vicinity of upcoming Lekki Deep Sea Port, the Lagos Free Zone aims to enhance the ease of doing business in Nigeria.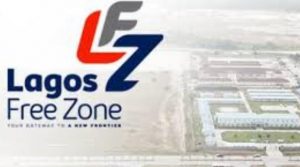 Developed by the Singapore based Tolaram Group, the LFZ, reflects their more than four decades of commitment to doing business in Nigeria, says Tejaswi Avasarala, General Manager, Strategic Marketing, Lagos Free Zone, who was speaking ahead of the 6th annual West Africa Property Investment (WAPI) Virtual Summit taking place this week (25-26 November 2020).
Regarded as the only premier regional real estate investment and development conference that provides access to more than 600 local and international decision makers, this year's WAPI Virtual edition will provide attendees with unique content, networking opportunities and a platform to showcase projects and services to an international audience.
With currently more than 15 operational entities, the 830-hectare (ha) LFZ site will eventually host more than 100 businesses and provide more than 50,000 residents with a place to live, work and play, and will offer real estate investors and developers with appealing prospects.
"We are convinced that Nigeria bears immense growth opportunity and will continue to be a formidable growth engine amongst the emerging market economies. While there are some challenges that are typical of emerging markets, the government has taken steps in the right direction that have resulted in tangible improvement in the ease of doing business in the country over the past 5 years," said Tejaswi.
In addition to the industrial manufacturing and port-based logistics cluster at LFZ, there are opportunities in the area of commercial developments such as multi-tiered housing, office spaces, business and leisure hotels as well as healthcare and educational projects which are extremely exciting and deliver on the LFZ's objective of enhancing the ease of doing business in Nigeria.
This effort, as Tejaswi added, begins by providing business and developers with access to un-encroached, secured and developed land in the immediate vicinity of the deepest sea port in Nigeria, which is expected to start commercial operations by the end of 2022.
While the new deep sea port solves a lot of historical challenges of the country's existing shallow and congested ports, investors at Lagos Free Zone would also enjoy access to reliable plug-and-play infrastructure such as access to power, gas, trunk infrastructure, ready-built facilities such as warehouses and standard design factories.
A perspective, which WAPI host Kfir Rusin shares. "The development of the Lagos Free Zone is an exciting development for the Nigerian economy and the industry as whole, as it will unlock new development opportunities for real estate investors and developers across the value chain. In what has been an extraordinary year, West Africa's real estate leaders have demonstrated their resilience and their willingness to adapt and innovate to ensure returns in challenging conditions.
We believe that the future is bright and mega projects such as the LFZ, which is attracting world class tenants such as Kellogg (USA), Colgate (USA), Indofoods (Indonesia), Arla Foods (Denmark), BASF (Germany) and others is evidence that there are significant opportunities in the market, and we look forward to this week's discussions."
Taking place online (25 & 26 November), the WAPI Summit Virtual, www.WAPISummit.com is free to attend and will feature discussions and presentations by more than 60 international and regional speakers, who are actively pursuing opportunities across West Africa.
HealthPlus Crisis: Mrs George Unfair to Me- Leo Stan Ekeh
Leo Stan Ekeh, founder of Zinox group and serial investor, has cleared the air on the controversy surrounding his role in the troubled HealthPlus, Nigerian healthcare firm.
In a detailed statement Monday and signed by Barrister Reginald Obiakor, senior special assistant (SSA) to Ekeh on Legal Affairs, he clarified the alleged involvement of the Zinox Chairman in the HealthPlus' crisis with its investors, Alta Semper, a private equity firm.
Obiakor claimed specifically that Mrs. Bukky George, the embattled Founder and CEO of HealthPlus, had first reached out to Ekeh to mentor her on 31 March 2020 but that his only offence was advising her to settle her misunderstanding with her investors in order to save her business and to avoid damaging the growing investor confidence in Nigerian startups and nothing more.
"Mr. Ekeh feels extremely sad that he has to publicly explain his business relationship with Mrs. Bukky George, founder and CEO of HealthPlus and her investors – Alta Semper. She is a respectably married woman, a mother and a sound entrepreneur. But it is critical that we set the records straight for the benefit of posterity," the statement reads in part.
"For the records, Mrs. George had first contacted Mr. Ekeh via a text message at 4.13am on the 31st of March 2020, introducing herself and requesting a time to call him. He replied her at 8:45am and asked her to call at 10am. She called and they spoke. She told him how she has followed his very successful digital entrepreneurial story for years and would like him to mentor her.
"She also requested that he assists her finance her importation of Personal Protective Equipment (PPE) with well over $1m and that she could share the profit with him 50/50. But Mr. Ekeh wanted to know a little more about her business before committing funds and she spent about 30 minutes, telling him her life history.
''Impressed by her narration, he had told her she was a miracle child and that God has destined her for greatness. Indeed, Mr. Ekeh was excited to assist her make some funds available to support her business. The Zinox Chairman is well aware of the challenges faced by women entrepreneurs in Africa, how they are marginalized by the system. His mother, wife and two daughters are all entrepreneurs, though successful, but he feels their pain.
''Mrs. George passed across her Chinese contact and Mr. Ekeh forwarded it to his consultant in China. The consultant came back a few hours later to inform that the company Mrs. George was looking to do business with was into agricultural trading and was not worth more than $250,000. Over the next two days, Mr. Ekeh had spent over three hours, speaking to various contacts in Nigeria and the US on her behalf. At the end, he had discovered no PPEs existed. It would have been a disaster. However, owing to the due diligence he carried out, Mrs. George did not lose any money and she thanked him for investigating it.
''A few days later, Mrs. George requested a loan of N2 billion to support her business in meeting growing demands during the severe months of the COVID-19 pandemic and promised to pay back. She claimed God sent her to Mr. Ekeh after she failed to secure assistance from some well-known Nigerian Yoruba billionaires (whose names we have decided not to mention at this point). At this stage, he had asked for the configuration of her investors because you cannot extend a loan to a corporate body without a Board resolution. It was at this point that she mentioned her PE investors – Alta Semper and the issues she was having with them.
"The Executive Management of Alta Semper are well known to Mr. Ekeh because they wanted a partnership with Konga after the company announced the launch of Konga Health in June last year. They wanted to plug into Konga's advanced technology infrastructure, regional warehouse network, digital logistics and CBN-licensed payment system.
"In fact, her investors are at home in Mr. Ekeh's UK home and he was comfortable with the integrity and quality of the funders of Alta Semper; even as he noted that they had huge resources to fund HealthPlus without relying on bank loans. Consequently, Mr. Ekeh had told Mrs. George it would be difficult for him to extend or guarantee a facility to her, owing to the issues she was having with her investors as he needed to secure his investment. He assured her that her investors as majority shareholders have all resources she needed to turn around the company and he knew them very well but thought their investment was in MedPlus Ltd.
"Immediately after that call, Mr. Ekeh had put a call through to the CEO of Alta Semper to ask why they were not funding HealthPlus. The CEO had poured out their frustrations with Mrs. George, stating that even to secure a meeting, she wouldn't pick or return their calls and expressed how disappointed they were at the development. She assured Mr. Ekeh that they were willing to invest more money in the business, only if Mrs. George would respect the terms of their engagement, and that they needed more comfort with respect to corporate governance issues, etc. Further, she pleaded with Mr. Ekeh to help intervene since Mrs. George seemed to be close to him and respects him a lot.
"After extracting this commitment from them and speaking with their big boss in Manhattan who is globally known, Mr. Ekeh had spent over a month unsuccessfully trying to convince Mrs. George on why she should find a middle ground with her investors in order to save her business as they were majority shareholders. He had also advised that the current impasse with them has the potential of damaging investor confidence in other Nigerian startups. However, Mrs. George had remained adamant and insisted that she was heading to court.
"Mr. Ekeh had reminded her that no sensible person who wanted her progress would advise her to fight with her majority investors at the peak of her fortunes. To further make her see reason, Mr. Ekeh had invited Mrs. George to his office in Victoria Island on August 26, 2020 after her family's COVID-19 challenge. She arrived alone at 11:41am. It is important to state, at this juncture, that this was the first true physical meeting between Mr. Ekeh and Mrs. George. Again, his impression of her at this point was of a brilliant entrepreneur with a lot of positive energy.
"Mr. Ekeh had spent the next three hours, in the company of his wife, Mrs. Chioma Ekeh, pleading with Mrs. George to see reason not to embark on a messy suit with her investors and the need to find an amicable solution that works for both parties. Mr. Ekeh had specifically told her that entrepreneurs in Nigeria are disadvantaged and reeled out a lot of examples to back up his claims in the course of pleading with her.
Mr. Ekeh had told her that the consequences of a fight with her investors would have a number of detrimental effects on her business including potential withdrawal of suppliers, pressure from bankers to recover any existing facilities and stoppage of future loans as well as loss of trust from the global investor community on her brand and person."
Furthermore, he had assured Mrs George that God, who had brought her thus far in business, would not desert her, urging her to apply common sense.
In the words of Mr. Ekeh: "I promised to help her to the best of my ability for her to succeed. I confided in her that Alta Semper had earlier shown an interest in investing in Konga and would like to take advantage of its huge resources to scale at a very low entry cost across Africa and that because of this, I had also considered investing a little sum in their African vehicle. Alta Semper has huge investments in Kenya, Morocco and Egypt and I had advised them to add Ghana because of my interest.
"As her mentor and as a mark of respect, I told Mrs. George that I had asked the management of Konga to suspend further discussions with Alta Semper until they resolved their differences with Mrs. George and HealthPlus. I even went as far as promising some incentives to HealthPlus, all in a bid to discourage her from fighting.''
"Mr. Ekeh had ended the meeting by urging Mrs. George to see the huge opportunities for her, the business and her family. He had further asked her to pray over the matter and get back to him on her decision. Two days after, she had written Mr. Ekeh to state that she was going ahead with her course of action against her investors.
"Thereafter, Mr. Ekeh had acknowledged her response, even as he further implored her to reconsider her decision for the sake of her business. This was where Mr. Ekeh had left the subject until our attention was drawn to the initial allegations from Mrs. George that Mr. Ekeh was involved in a planned takeover of her business. We had first dismissed this, only to learn that she had written a private letter to former President Olusegun Obasanjo — a man who, as President, honoured Mr. Ekeh as an Icon of Hope and a pride to modern Nigeria on Nigeria's Independence Anniversary on October, 1st, 2001— which she had proceeded to circulate to the press before the former President even saw the letter.
"It is also important to respond to the allegations that Mr. Ekeh had appointed a certain Chidi Okoro to take over HealthPlus. Mr. Okoro, whom Mrs. George refers to, is a first class business leader who is well known in the FMCG and Pharmaceutical sectors to Mr. Ekeh for years. He is a brilliant Nigerian who has managed successful multinationals across Africa.
"Mr. Ekeh had first referred Mr. Okoro to a global Health Foundation who were looking for a proven hand for a research consultancy in Africa. The Foundation was keen to appoint a Kenyan before they took Mr. Ekeh's advice and appointed Mr. Okoro for the role. A month later, they had called Mr. Ekeh, expressing satisfaction with the choice of Mr. Okoro and effusively appreciating Mr. Ekeh for the referral.
"To set the records straight, Mr. Ekeh was not informed or consulted when Alta Semper engaged him on a six months' consultancy to turn around HealthPlus. He had only heard of it from reports in the media, contrary to the claims by Mrs. George. Mr. Ekeh is certain Mr. Okoro, at his level, will not accept the CEO position of HealthPlus, after leading bigger multinationals.
"In closing, Mr. Ekeh feels highly embarrassed by some of the potentially libelous allegations made by Mrs. George and believes that she has been very unfair to someone who had only meant well for her. He expressly authorizes her to publish for public consumption all emails and WhatsApp communication they had both exchanged.
"Also, he pleads with friends and associates to allow Mrs. George the respect and privacy she deserves as he has learned another lesson in his entrepreneurship pursuit. He also advises startups or those looking for investors to respect agreements entered into for global investors to have faith in the Nigerian economy.''