How Nigeria can Turn Almajiris to Digital Millionaires – Ekeh, Zinox Boss
Leo Stan Ekeh, serial digital entrepreneur and chairman of Zinox Group said that Nigeria can turn the poor, nomadic children popularly called Almajiri into millionaires, employers of labour or even employable citizens if a digital solution is applied to address their peculiar plight.
Ekeh, who delivered an impassioned and workable solutions to the age-long Almajiri issue which government appears yet to find a fitting solution to, spoke as one of the panellists at the Africa Independent Television (AIT) Virtual Town Hall Forum with the theme: The Economic Implications of the New Normal Post-Covid-19 – Anticipated Revolution in Digital Economy, Business Re-Engineering, Government, Trade and Effects on Global Economic Recovery.
Speaking on the impact of COVID-19, Ekeh said one of the major classes of Nigerians negatively affected by the pandemic were the Almajiri who have been tossed from state to state like articles of trade nobody wanted to buy.
A 2014 UNICEF report estimated that there are 9.5 million Almajiri children in Nigeria, which accounted for 72 per cent of the nation's out-of-school children.
Nigeria is estimated to currently harbour between 13.2 million and 15 million out-of-school children, most of them in the North.
However, Ekeh held that with a digital approach, the potential in these Almajiri that nobody wanted to have anything to do with, can be converted to treasures of gold in the vastly growing digital economy because they are young, brilliant with huge doses of energy.
''I had the privilege of engaging with some of them in Lagos and Abuja. They sound like glorious messengers and have enhanced psychology of begging which, if retrained, could make them best sales persons of the second quarter of this century. We must not abandon them.
"Among these Almajiris, there are smart people whom we can turn to coders (software Application developers) if they are fast tracked under conducive environment with quality welfare program that influences them psychologically to anticipate a wealthy future.
''They are Nigerians on the street and they feel the power of wealth around them but are handicapped because of their circumstances and place of birth. We cannot abandon them.
"The world needs about one million coders yearly and through coding, they can become millionaires and employers of labour. They don't need to go to the university or secondary school.
''All they need is a special finishing school for about six years where they would be turned to nerds and that will mark the end of poverty in their lives and in their families," Ekeh said.
''The nation and their states must provide for them, else they shall provide for themselves to survive like others, and it could negatively impact on the society from generation to generation.  If we can turn waste to productive use why not human beings created by God?''
Ekeh, who likened the COVID-19 pandemic to a war, affirmed that the best way to win a war is to anticipate it, stressing that in life, "you must be prepared to win a war before the war begins."
He emphasised that Nigeria was not prepared for the COVID-19 war, hence the seemingly difficult struggle to deal with it.
Further, he explained that the sudden rush for e-learning in the country was what he had anticipated 15 years ago but added that the Nigerian government did not buy the proposal to make e-learning a life style among the people, noting that COVID-19 has validated his assertion that without digital technology as a way of life and doing business, a nation cannot be truly independent or sovereign in the 21st century.
He warned that companies and organisations including those in the public sector that failed to take advantage of COVID-19 realities to scale up their technologies as necessary tools in the workplace will either suffer huge loss or go into extinction.
"Post COVID-19, a lot will change; a lot of companies will die. We are witnessing huge disruption with digital solutions which have taken the form of technologies worth millions of naira invested to provide teleconferencing as we used to know it. Today, it's Zoom. That's disruption and such incidents will continue to define mankind."
The Zinox boss, who is credited with pioneering a series of innovative firsts in the Nigerian technology sector, insisted that Nigeria must see opportunities inherent in the post COVID-19 economy and take advantage of them.
"I see infinite possibilities and opportunities arising from the COVID-19 pandemic. One of such was that, instead of importing face masks from China or anywhere, the government ought to have deliberately engaged Nigerians tailors, put them in school halls, give them electricity.
"They already have their machines. By the time we create such clusters in different states, we would have locally produced face masks that would serve 200 million people and that would translate to millions of naira for the tailors and indirectly for the government.
"The same tailors can transit to making school uniforms, under wears, ties, bed sheets and pillow cases, designer dresses etc., after the pandemic rather than having some schools import their uniforms from Asia and Europe," he said.
Ekeh,a global advisor to renowned technology giants, Microsoft and the first to pioneer e-commerce in Africa when he launched BuyRight Africa.com, regretted that the Federal Government lost an opportunity to help grow e-commerce when it failed to initially clearly delineate e-commerce workers as persons on essential duty and e-commerce as essential service during the lockdown.
He cited the example of Amazon which, through the support of the United States government went a long way in helping Americans observe social distancing and keeping many employed even during the lockdown.
The serial digital entrepreneur added that e-commerce is a very cost-intensive venture, noting that e-commerce companies in Nigeria such as Konga are bearing huge losses in view of the complicated and exorbitant applications which drive the business and their status as heavy employers of labour.
Nevertheless, Ekeh insists that despite the lost opportunity, e-commerce remains the future of Nigeria and Africa in terms of jobs and wealth creation.
The only difference between the success recorded here and in other climes, he disclosed, was the institutional support received by players in the sector.
Sundiata Post Media Unveils Dealboku, eCommerce Platform
Sundiata Post Media Limited, a multimedia news platform, has launched Dealboku,  its e-commerce platform.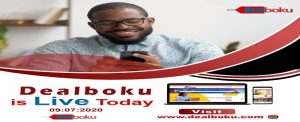 In a statement, Max Amuchie, founder/CEO of Sundiata Post Media, said Dealboku is an idea whose "time has come".
Amuchie said Dealboku is different from other conventional online shops where goods are sold at shelf prices, as its e-commerce platform is an online deals marketplace where merchants are made to sell same products and offer same services at a discounted price.
"We have built a robust platform that is unique in its approach to e-commerce. Both buyers and sellers are assured of excellent customer care and quality products and services at discounted prices," he said.
According to him, "with the establishment of Dealboku, Sundiata Post has made history as the first media platform in Nigeria to go into the full e-commerce business".
In her remarks, Hannah Atomode, Dealboku's project consultant, said the goal of the platform is to help customers get good discounted deals to their doorsteps.
"The team has been working very hard to build a beautiful and user-friendly website. This is a platform that comprises various products and services from fashion, automobile, furniture, foods, beauty, food, Spa and wellness, hotels, online training etc," she said.
"The payment system is not cumbersome, it is so simple and easy to use."
Atomode added that the e-commerce platform offers three payment options, which are card payment, wallet or bank transfer.
AtaraPay Redefines e-commerce Space
AtaraPay, an online escrow service has reiterated its commitment toward redefining and enhancing cash on delivery service in Nigeria in a way that promotes trust, transparency and protects the interest of both parties.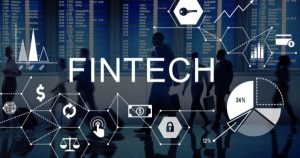 Yemi Adebiyi, Executive Director of TrustPay Technologies Limited, made this known in a statement in Lagos, where he said the emergence of e-commerce in Nigeria has changed the way Nigerians buy and sell goods.
He said that although bias and skepticism against online shopping persist, over time more consumers have begun to embrace the concept of purchasing items online and getting them delivered at their doorstep.
He said: "The advent of the COVID-19 pandemic has also made it imperative for sellers to diversify their sales channel to include an online, omnichannel strategy."
He noted that, however, over time increased cases of internet fraud, frequent internet payment transaction failures only served to worsen the perception of customers paying online without physically inspecting the goods.
Adebiyi pointed out that as a workaround, cash-on-delivery options quickly became a popular choice with customers who preferred to double-check items in hand before paying in cash. This served as an approach to address the trust deficit and guarantee quality assurance.
He said that the introduction of escrow service by African start-ups such as AtaraPay, Paylock, Truzo has come in handy in addressing the issue of trust between buyers and sellers in a way that promotes transparency and protects the interest of both parties.
Adebiyi explained that AtaraPay's business relationship with Consolidated Hallmark Insurance Plc enables it to provide a service that can be trusted and reliable enough to take away the monetary bottlenecks and resolve every crisis during transactions.
"This is a safe way to strike an equilibrium between customer and merchant credibility while eliminating fraud in the process," he added.
Konga to Employ over 100,000 Nigerians through Konga Affiliate Project
Konga, composite eCommerce giant has revived YUBOSS, a stellar reseller scheme now re-christened as Konga Affiliate through which it is offering millions of smart unemployed and under-employed Nigerians an opportunity to earn unlimited income and ultimately achieve economic freedom by partnering with the company.
Equally important, the Konga Affiliate programme which grants successful applicants instant sign-up at affiliate.konga.com offers a comprehensive partnership to affiliates.
Built upon the very popular YUBOSS scheme which the company floated under Yudala, the central idea behind the revamped Konga Affiliate programme is Konga's burning ambition to reach the unreached and under-served Nigerians in the hinterlands and other parts of the country through the affiliates whom it has identified as critical partners in this initiative.
This is in addition to the desire to reach more of the growing band of savvy, quality-minded Nigerians in search of a reliable channel for their purchases.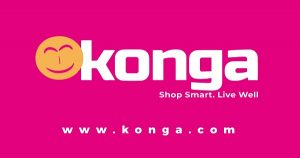 Specifically, the programme affords affiliates who sign up a chance to earn unrestricted income through mouth-watering commissions on every successful sale of products on the Konga platform.
Most importantly, hardworking and successful affiliates can grow through the ranks to ultimately become the owner of a Konga franchise store.
Further setting apart the Konga Affiliate programme is the immense benefits it offers affiliates.
These include access to Konga's world class assets including its global supply chain, massive warehousing facilities for bulk deals, swift delivery of orders through Kxpress, its in-house logistics company which boasts advanced delivery capabilities, digital payments through KongaPay, a Central Bank of Nigeria-licensed e-wallet as well as round-the-clock customer service support.
Affiliates can also enjoy access to credit facilities and training resources, mentorship opportunities with renowned entrepreneurs and global business leaders as well as sponsorship of mega deals and contracts.
In addition, the programme which has a structured progression path has been touted as a useful way out of the current harsh economic crunch and rising unemployment which has hindered the ambitions of millions of smart Nigerians in search of opportunities to make an honest living.
The dire situation is further compounded by the rampaging COVID-19 pandemic which has hobbled businesses the world over and in Nigeria.
Prince Nnamdi Ekeh, co-chief executive officer, Konga Group, says the company is looking for hardworking, determined Nigerians it can empower and invest in to create wealth through the programme.
''The Konga Affiliate programme which we have relaunched online at affiliate.konga.com is one of the strategies we are deploying in providing creative employment opportunities for millions of Nigerian youths.
"Our target remains the unemployed and under-employed. In fact, we are looking for partners that we can invest in through the programme.
''As it stands, one of our ambitions at Konga is to ensure we reach more of the unreached and under-served Nigerians in majority of the 774 local governments across Nigeria.
''There is no doubt that unemployment is on the rise. However, the efforts of government in creating jobs cannot cater to the army of unemployed and under-employed which is rising by the day.
"Through the Konga Affiliate programme, we are giving many Nigerians a way out of their current difficult circumstances into ultimate economic freedom.
''Our goal is to see each successful affiliate, in turn, become an employer of labour. This is one of the fastest ways of reducing the spiralling unemployment and under-employment rates in Nigeria and giving hope to many,'' he concluded.
Intending affiliates can register for a chance to join the programme at affiliate.konga.com