HRW Wants End to Internet Shutdown to Manage COVID-19
HRW has urged governments such as Bangladesh, Ethiopia, India, and Myanmar, that are currently imposing an internet shutdown, to lift them immediately to save lives.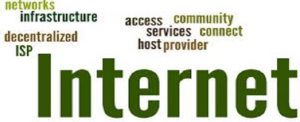 During a health crisis, access to timely and accurate information is crucial. People use the internet for updates on health measures, movement restrictions, and relevant news to protect themselves and others.
"Internet shutdowns block people from getting essential information and services," said Deborah Brown, senior digital rights researcher and advocate. "During this global health crisis, shutdowns directly harm people's health and lives, and undermine efforts to bring the pandemic under control."
For people around the world staying at home, either willingly or because of government restrictions, the internet is critical to communicate with doctors, family, and friends. For many children and others seeking an education, it is needed to continue learning as schools shutter around the world.
Internet shutdowns can have a greater impact on women, lesbian, gay, bisexual, and transgender individuals, people with disabilities, and older people who may rely on the internet for online support services.
These groups are most likely to rely on the internet to protect their physical safety, access sexual and reproductive health information and care, and participate in social, professional, and economic life, particularly when women are disproportionately taking on more child care and education responsibilities, and when isolation can lead to or exacerbate psychological distress.
The economic cost of internet disruptions is significant. As restrictions on movement expand, many individuals and businesses are relying on the internet more than usual for their work.
Internet shutdowns have become increasingly common in recent years, usually during tense periods, such as elections, anti-government protests, or armed conflicts. Thirty-three countries enforced 213 internet shutdowns in 2019, according to Access Now. Government justifications ranged from a need to combat fake news to public safety and national security.
India had the most internet shutdowns with at least 385 ordered since 2012. In Jammu and Kashmir, the Indian government imposed a complete communications blackout in August 2019, which stopped families from communicating and disrupted the local economy.
Phone services were gradually restored, but it was only after the Supreme Court found the internet shutdown illegal in January 2020 that service was partially restored, and only at 2G speed.
Since COVID-19 spread to India, people have reported not being able to access websites that provide information about the pandemic due to highly restricted speeds that make accessing anything beyond text messages nearly impossible. The New Delhi-based Internet Freedom Foundation has called on the government to "make all tools including high speed internet available to doctors and patients to save lives."
In Ethiopia, millions of people in western Oromia may be missing key information about COVID-19 because of a months-long government-imposed shutdown of internet and phone services.
The shutdown has prevented families from communicating, disrupted lifesaving services, and contributed to an information blackout during government counterinsurgency operations in the area.
In Myanmar, the government is blocking the internet for more than one million people in Rakhine and Chin States.
It first restricted access in eight townships in Rakhine State and one in Chin State last June, with an impact on civilians in conflict areas, the delivery of humanitarian aid, and the work of human rights monitors.
The government lifted restrictions in five townships in Rakhine and Chin States in September but reinstated them on February 3, 2020.
In Bangladesh, an internet blackout and phone restrictions at Rohingya refugee camps are hindering humanitarian groups from addressing the COVID-19 threat. The shutdown jeopardizes the health and lives of nearly 900,000 refugees in Cox's Bazar and the Bangladeshi host community.
Nearly four years ago, the United Nations Human Rights Council first condemned measures to prevent or disrupt access to or dissemination of information online and called on countries to refrain from such measures. Last week, leading international free speech experts said that internet shutdowns "cannot be justified" during the COVID-19 outbreak.
On March 27, the UN High Commissioner for Human Rights urged all governments to end any and all internet and telecommunication shutdowns. "Amidst the COVID-19 crisis, fact-based and relevant information on the disease and its spread and response must reach all people, without exception," a statement said.
Under international law, governments have an obligation to ensure that any restrictions to information online are provided by law, are a necessary and proportionate response to a specific threat, and are in the public interest.
Officials should never use broad, indiscriminate shutdowns to stop the flow of information or to harm people's ability to express political views, and doing so during a health crisis can cost lives, Human Rights Watch said.
Governments order internet shutdowns but internet service providers are responsible for carrying them out. Internet service providers should do everything in their power to push back against unjustified internet shutdowns, including by demanding a legal basis for any shutdown order and interpreting requests to cause the least intrusive restrictions. They should prioritize their responsibilities under the UN Guiding Principles on Business and Human Rights, and avoid complicity in human rights abuses, especially during the COVID-19 pandemic.
Providers should give customers advance notice of shutdowns and disclose the government's role and legal basis for restricting networks and services.
Human rights organizations can join and participate in the #KeepItOn campaign coordinated by Access Now to fight internet shutdowns with documentation, advocacy, policy maker engagement, technical support, and legal interventions.
"During a global pandemic, when people around the world are isolated and access to information can mean life or death, it's time to impose a moratorium on internet shutdowns," Brown said. "Governments should ensure immediate access to the fastest and broadest possible service for all."
Experts Caution Firms on Public Cloud on Data Security
Information and communications technology experts have urged organisations using public cloud to feel personally responsible for the data they take to the public Cloud irrespective of the security policies the cloud provider must have put in-place.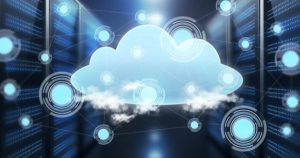 "They should consider using data encryption technologies, multiple level of authentication, enforce strong password policy and ensure that a backup system is provided. It is important that organizations and individuals who consume cloud services ensure they are constantly studying and following cyber security trends to enable them to adjust according to new security realities," they said.
This is coming against the backdrop of recent Sophos state of cloud security 2020 report, which says that 43 per cent of organisations in Nigeria on public cloud have been hit by Malware also 57 per cent of Nigerian organizations are with public cloud data exposed in the last year. This is highest globally according to the report.
The report revealed that 46 per cent of Nigerian organisations with cloud account credentials stolen in the last year.
Obinna Adumike, chief technology officer, Cloud Exchange West Africa, advised organisations and individuals when creating cloud accounts, as a matter of importance to design a security policy that ensures that each cloud platform has a unique and independent credential and avoid reusing credentials.
"Password policy that uses Alphanumeric and special characters are very important with not less than 8 characters depending on the security level required. Also ensuring that such credentials are not saved or cached by browsers, applications and cloud services is very essential," he noted.
Responding to the report on Nigeria Remi Adejumo, chief executive officer, Cloud Flex, said that 90 per cent of Nigerian presence on the public cloud is with the hyperscalers – AWS /Azure.
"70 per cent of incidents are insider jobs. Security is 50/50 between the public cloud and the customer. And we are protected against each other. Majority of Security breaches are achieved through phishing or malware but it is independent of the public cloud edge security. Also the use of a VPN protects the link between the customer and the public cloud," he said.
Adejumon further explained that the cloud platform is a software virtualisation of physical hardware. "It allows the virtualised platform to achieve a degree of granularity that would be uneconomical or ridiculously expensive in a physical environment.
"Security concerns associated with the Cloud is shared by the cloud provider and the customer. The provider must ensure that the infrastructure is secured, and the customer ensures that the data and applications are secured," he stated.
Cloud computing has been described as the greatest game changer since the creation of the internet and is one of the fastest growing areas of technology today.
According to him, "the annual spend on Cloud computing is expected to triple in the next two years. It can be simply defined as renting time on a computing infrastructure over the internet, rather than building your own from the ground up. In a way it could be described as outsourcing your computer infrastructure".
'Emotet' Malware Attacks Banks- Check Point
Check Point Research has found sharp increase in the Emotet botnet spreading spam campaigns after period of inactivity, aiming to steal banking credentials, and spread inside targeted networks.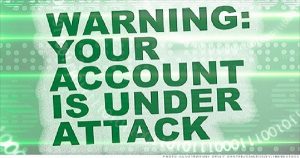 Check Point Research, the Threat Intelligence arm of Check Point® Software Technologies Ltd., a leading provider of cyber security solutions globally, has published its latest Global Threat Index for July 2020.
Researchers found that after a five-month absence, Emotet has surged back to 1st place in the Index, impacting 5% of organizations globally.
Since February 2020, Emotet's activities – primarily sending waves of malspam campaigns – started to slow down and eventually stopped, until re-emerging in July. This pattern was observed in 2019 when the Emotet botnet ceased activity during the summer months but resumed in September.
In July, Emotet was spreading malspam campaigns, infecting its victims with TrickBot and Qbot, which are used to steal banking credentials and spread inside networks. Some of the malspam campaigns contained malicious doc file with names like "form.doc" or "invoice.doc".
According to researchers, the malicious document launches a PowerShell to pull the Emotet binary from remote websites and infect machines, adding them to the botnet.
The resumption of Emotet's activities highlights the scale and power of the botnet globally.
"It's interesting that Emotet was dormant for several months earlier this year, repeating a pattern we first observed in 2019.  We can assume that the developers behind the botnet were updating its features and capabilities. But as it is active again, organizations should educate employees about how to identify the types of malspam that carry these threats and warn about the risks of opening email attachments or clicking on links from external sources. Businesses should also look at deploying anti-malware solutions that can prevent such content reaching end-users," said Maya Horowitz, Director, Threat Intelligence & Research, Products at Check Point.
The research team also warns that "MVPower DVR Remote Code Execution" is the most common exploited vulnerability, impacting 44% of organizations globally, followed by "OpenSSL TLS DTLS Heartbeat Information Disclosure" which impacts 42% of organizations worldwide. "Command Injection Over HTTP Payload" is in third place, with a global impact of 38%.
 Top malware families
(The arrows relate to the change in rank compared to the previous month).
This month Emotet is the most popular malware with a global impact of 5% of organizations, closely followed by Dridex and Agent Tesla affecting 4% of organizations each.
↑ Emotet– Emotet is an advanced, self-propagating and modular Trojan. Emotet was originally a banking Trojan, but recently is used as a distributor of other malware or malicious campaigns. It uses multiple methods for maintaining persistence and evasion techniques to avoid detection. In addition, it can be spread through phishing spam emails containing malicious attachments or links.
↑ Dridex– Dridex is a Trojan that targets the Windows platform and is reportedly downloaded via a spam email attachment. Dridex contacts a remote server and sends information about the infected system. It can also download and execute arbitrary modules received from the remote server.
↓ Agent Tesla – Agent Tesla is an advanced RAT functioning as a keylogger and information stealer capable of monitoring and collecting the victim's keyboard input, system clipboard, taking screenshots, and exfiltrating credentials belonging to of a variety of software installed on a victim's machine (including Google Chrome, Mozilla Firefox and Microsoft Outlook email client).
Top exploited vulnerabilities
This month "MVPower DVR Remote Code Execution" is the most common exploited vulnerability, impacting 44% of organizations globally, followed by "OpenSSL TLS DTLS Heartbeat Information Disclosure" which impacts 42% of organizations worldwide. "Command Injection Over HTTP Payload" is in third place, with a global impact of 38%.
↑ MVPower DVR Remote Code Execution– A remote code execution vulnerability that exists in MVPower DVR devices. A remote attacker can exploit this weakness to execute arbitrary code in the affected router via a crafted request.
↓OpenSSL TLS DTLS Heartbeat Information Disclosure (CVE-2014-0160; CVE-2014-0346) – An information disclosure vulnerability that exists in OpenSSL. The vulnerability is due to an error when handling TLS/DTLS heartbeat packets. An attacker can leverage this vulnerability to disclose memory contents of a connected client or server.
↑ Command Injection Over HTTP Payload – A command injection over HTTP payload vulnerability has been reported. A remote attacker can exploit this issue by sending a specially crafted request to the victim. Successful exploitation would allow an attacker to execute arbitrary code on the target machine.
Top mobile malware families
This month xHelper is the most popular malware, followed by Necro and PreAMo.
xHelper – Amalicious application seen in the wild since March 2019, used for downloading other malicious apps and display advertisements. The application can hide itself from the user, and reinstall itself in case it was uninstalled.
Necro – Necro is an Android Trojan Dropper. It can download other malware, showing intrusive ads and stealing money by charging paid subscriptions.
PreAMo – PreAmo is an Android Malware imitates the user by clicking on banners retrieved from three ad agencies – Presage, Admob, and Mopub.
Check Point's Global Threat Impact Index and its ThreatCloud Map is powered by Check Point's ThreatCloud intelligence, the largest collaborative network to fight cybercrime which delivers threat data and attack trends from a global network of threat sensors.
The ThreatCloud database inspects over 2.5 billion websites and 500 million files daily, and identifies more than 250 million malware activities every day.
Konga Eyes Listing on NSE, LSE and NYSE
Konga is setting its eyes on listing in top global bourses as it seeks to expand its foothold and maintain leadership of the e-commerce space in Africa, according to Prince Nnamdi Ekeh, co-chief executive officer of the retail giant.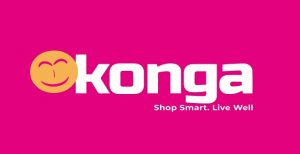 Ekeh, said the firm has received enquiries from the New York Stock Exchange (NYSE), the London Stock Exchange (LSE) and the Nigerian Stock Exchange (NSE) to list. "It's something that will happen as part of our African expansion plan when Konga becomes a multi-billion-dollar business,'' he said.
He said the firm has invested well over $120million since it was acquired two years ago in the country alone and now strategically structured to take on other African countries.
''Though we started with a monthly loss of N400million, but with new systems, structure and energy put in place, we have gradually been reducing losses and now about N100million loss per month. E-Commerce is an expensive project but we are best positioned to deliver as a very innovative technology company,'' he disclosed.
Ekeh  said Konga employs directly and indirectly over 150,000 local workers, adding that most of them are merchants, logistics and other service providers.
''We partner to create a trusted and sustainable digitally-driven ecosystem and working hard to scale this to about 250,000 before the end of 2020.
''We see ourselves as more than just an e-commerce company. Konga is a technology company and as a technology company, we are positioned to leverage that status in deploying new solutions and innovations. Indeed, no one should be surprised if tomorrow, Konga starts launching space ships into orbit. Although we have received several offers from interested investors, we are content with the group that is funding Konga. The group is highly ethical and wants us to maintain the highest level of integrity. Our investors have assured us of enough capital to survive the next five years at least. This was why we did not accommodate a valuation of $300million from a consortium of global investors last year.
''However, we are also keen to expand into other African markets after taking charge of the Nigerian market. The e-Commerce market in African is still a largely untapped one.'' Therefore, any company that makes the right in-roads will reap huge benefits from it,'' he said.
''We have also received enquiries from the New York Stock Exchange, the London Stock Exchange and the Nigerian Stock Exchange to list on these markets. It's something that will happen as part of our African expansion plan when Konga becomes a multi-billion-dollar business.'
''Our strategies and tact are 21st century influenced, but also taking cognizance of deficiencies in our country."