IBM Expands Nigerian Operations
International Business Machine (IBM) has announced that it is expanding its operations in Nigeria to capture growth in the West African region.
By doing this, the company said it will increase its ability to support its clients, business partners, and government organizations so that they can become more efficient, more productive and provide better quality services to citizens.
According to Mark Harris, general manager, IBM Sub-Saharan Africa, 'the Sub-Saharan African market, including West Africa, is poised for continued growth flowing from the development and expansion of telecommunications networks, power grids and transport infrastructure.'
"We are seeing continued private and public sector investment in the region, and IBM is well positioned to help create a smarter African economy to compete in the global marketplace."
More so, IBM has launched the "Project Djembe" initiative across Sub-Saharan Africa, offering a secure desktop alternative for business, public and government clients; helping them leapfrog to the new 21st Century computing model, which offers customization, collaboration and new intelligence capabilities.
"IBM will provide skills development as well as extend business opportunities to aspiring business partners in the region, through Project Djembe. He also informed that the company was providing resources to build capability for the delivery of intelligent IT solutions and services in the West African region," said Harris.
Harris stated that Nigeria has been nominated for the corporate services corps, and that IBM's increased presence will support the country's overall development agenda, to achieve greater competitiveness and economic growth.
IBM, having operated in Africa for nearly 60 years said it has invested over $120 million in the last two years as part of its strategy of focusing on the world's growth markets. The investment includes a software solutions laboratory with cloud computing capability and a banking centre of excellence. The company has also donated a Blue Gene Supercomputer, which is located at Cape Town's Centre for High Performance Computing, to be used for research by institutions across Sub-Saharan Africa.
IBM has also appointed Endy Chiakpo as the country general manager for the company in Nigeria and the entire West African region. Chiakpo who has a 20-year career stint with the company in Nigeria and U.S has developed experience across information technology solutions, addressing important government and business infrastructure challenges.
He was part of the team that fashioned the IBM Linux strategy in addition to the successfully commercialized IBM Blue Gene supercomputer.
Chiakpo however, has advised Nigerian Universities and other tertiary institutions of learning to invest in the supercomputer and leverage on it to achieve laudable goals in the area of research and development.
FG Bans Emirates Airlines from Operating in Nigeria
Federal Government has included Emirates Airlines in the list of airlines not allowed to operate in Nigeria.

This is part of measures to curb the spread of COVID-19 in the country.
Hadi Sirika, minister of Aviation, confirmed this via his Twitter handle on Friday.
According to Sirika, the decision was taken following a meeting between the Presidential Task Force (PTF) and European Unions (EU).
The ban would take effect from Monday, September 21, 2020.
"The PTF sub-committee met today with EU Ambassadors to discuss Lufthansa, Air France/KLM ban.
"The meeting progressed well. Emirates Airlines's situation was reviewed and they are consequently included in the list of those not approved, with effect from Monday the 21st September 2020," Sirika tweeted.
Facebook to Open Office in Lagos
As part of its continued commitment and on-going investment in Africa, Facebook announced it will be opening an office in Lagos, Nigeria – its second office on the African continent.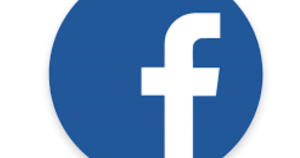 Aimed at supporting the entire Sub-Saharan Africa region, the office is expected to become operational in H2 2021 and will be the first on the continent to house a team of expert engineers building for the future of Africa and beyond.
Facebook's office will be home to various teams servicing the continent from across the business, including Sales, Partnerships, Policy, Communications as well as Engineers.
Commenting, Ime Archibong, Facebook's Head of New Product Experimentation said: "The opening of our new office in Lagos, Nigeria presents new and exciting opportunities in digital innovations to be developed from the continent and taken to the rest of the world.
"All across Africa we're seeing immense talent in the tech ecosystem, and I'm proud that with the upcoming opening of our new office, we'll be building products for the future of Africa, and the rest of the world, with Africans at the helm. We look forward to contributing further to the African tech ecosystem."
The investment of the new Facebook office follows the 2018 opening of NG_Hub, its first flagship community hub space in Africa in partnership with CcHub, and the 2019 opening of a Small Business Group (SBG) Operations Centre in Lagos, in partnership with Teleperformance.
Providing outsourced support to all English-speaking advertisers across Sub-Saharan Africa, the SBG office supports Small Medium Businesses (SMBs) through its Advocacy, Community & Education (ACE) programme, as well as its Marketing Expert sales programmes – all aimed at enabling SMBs to accelerate the growth and development of their businesses.
"Our new office in Nigeria presents an important milestone which further reinforces our ongoing commitment to the region", commented Kojo Boakye, Facebook's Director of Public Policy, Africa. "Our mission in Africa is no different to elsewhere in the world – to build community and bring the world closer together, and I'm excited about the possibilities that this will create, not just in Nigeria, but across Africa."
Since the opening of its first office in 2015, Facebook has made a number of investments across the continent, aimed at supporting and growing the tech ecosystem, expanding and providing reliable connectivity infrastructures and helping businesses to grow locally, regionally and globally.
This includes the recent rollout of its SMB Grants programme in Nigeria and South Africa, aimed at supporting over 900 businesses by providing a combination of cash and ad credits to help small businesses as they rebuild from COVID.
The development of 2Africa, the world's largest subsea cable project that will deliver much needed internet capacity and reliability across large parts of Africa, as well as its ongoing training programmes across the continent which support various communities including students, SMBs, digital creatives, female entrepreneurs, start-up's and developers.
Nunu Ntshingila, Regional Director, Facebook Africa, said: "We're delighted to be announcing our new office in Nigeria. Five years on from opening our first office on the continent in Johannesburg, South Africa, we're continuing to invest in and support local talent, as well as the various communities that use our platforms.
"The office in Lagos will also be key in helping to expand how we service our clients across the continent."
Victor Osimhen Set Make His Debut For Napoli As Lampard Up Against Familiar Foes
Football fans will enjoy another great weekend of football action as the new football season in Europe continues this weekend on DStv and GOtv.
The pick of Premier League matches this weekend is the meeting of Chelsea and Liverpool at Stamford Bridge on Sunday 20 September, which will air live at 4:30pm on SS Premier League.
The Reds completed a league 'double' over the Blues last season, with the teams' most recent meeting a 5-3 win for the Merseyside club in July.
Liverpool supporters have been concerned at their club's relative lack of action in the transfer market (certainly compared to Chelsea, who have recruited heavily and brought in world-class talent such as Moroccan attacking midfielder Hakim Ziyech, for example), but manager Jurgen Klopp insists he prefers working with a smaller group of players.
Elsewhere, Manchester United will open their campaign with a clash at home to Crystal Palace in the early-evening kick-off on Saturday 19 September, on SS Premier League at 5:30pm.
It will be the first chance for new Red Devils signing Donny van de Beek to have a taste of competitive English football.
Also on Saturday, Everton will face West Bromwich Albion at 12:20pm while Leeds United will face Fulham at 3pm with the day closing off with Arsenal vs West Ham United at 8pm, all on SS Premier League.
The Premier League matches for the weekend will continue on Sunday 20 September with Southampton vs Tottenham Hotspur at 12pm, Newcastle United vs Brighton & Hove Albion at 2pm and Leicester City vs Burnley at 7pm, all live on SS Premier League. On Monday 21 September, Aston Vila vs Sheffield United will air at 6pm and Wolverhampton Wanderers v Manchester City at 8:15pm both live on SS Premier League.
This weekend's La Liga sees the return to action for champions Real Madrid, who open the defence of their title with a match away to Real Sociedad at Sam Sebastian on the evening of Sunday 20 September showing live on SS La Liga, SS GOtv La Liga and SS GOtv Football at 8:00pm.
La Liga is packed this weekend with other exciting matches airing live on SS La Liga and SS GOtv La Liga. Getafe vs Osasuna will air at 8pm on Friday 18 September, while Villarreal v Eibar at 3pm and Celta Vigo vs Valencia at 8pm will both air on Saturday 19 September.
On Sunday 29 September, Huesca will clash with Cadiz at 3pm and Granada will face Deportivo Alaves at 5:30pm. GOtv will crown the weekend matches with Real Betis vs Real Valladolid at 8pm on Monday 21 September
The headline match from Italy's topflight this weekend sees champions Juventus open the defence of their title with a match at home to Sampdoria in the late kick-off on Sunday 20 September at 7:45pm on SS Football, SS Variety 3 and SS GOtv Select 1.
All eyes will be on new manager, Andrea Pirlo, who replaced Maurizio Sarri at the head of the Bianconeri in the off season.
Another key game this weekend will give Nigerian striker Victor Osimhen the chance to make his competitive debut for Napoli when they face Parma on Sunday afternoon, having joined the club for a huge fee from Lille a few weeks back. This will air at 11:30am live on SS Football, SS Variety 3, SS GOtv Select 1 and SS GOtv Football.
SuperSport remains the only platform to get English commentary from the legendary La Liga.
Don't miss the 2020-21 football season on SuperSport on DStv and GOtv. Visit www.dstvafrica.com and www.gotvafrica.com to subscribe or upgrade and join in on the excitement. While you're on the move, you can stream matches on DStv Now.