IDC Opens Nominations for 1st Annual FinTech Rankings Real Results Awards
International Data Corporation (IDC) Financial Insights has announced the nominations for the first annual FinTech Rankings Real Results Awards 2015 are open.
An addition to the prominent IDC FI FinTech Rankings program in 2015, the new FinTech Real Results Awards will recognize IT providers that have enabled real, measurable, and future-enabling change at a client financial institution (bank, insurance company or capital markets firm) in the global financial services industry.
The IDC FI FinTech Real Results Awards leverages and expands on the continued success of the IDC Financial Insights Innovation Awards (FIIA), one of the most sought-after awards among Asia/Pacific financial service organizations.
Presented annually at the Asian Financial Services Congress, the FIIA recognizes financial institutions for their effective use of technology and innovation to attain improvements in their business and operations.
Nomination for the Real Results Awards is done through "IDC Financial Insights Opens Nominations for The FinTech Rankings Real Results Awards 2015"
The IDC FI FinTech Real Results Awards will evaluate case studies submitted by FinTech providers in cooperation with the involved financial institution and select winners based on demonstrating real, measureable change at the organization.
Submissions will be evaluated by a panel including IDC Financial Insights analysts and senior executives from top global financial institutions.
According to IDC, submissions for the Awards 2015 are due by June 1st.
PalmPay Launches N50M Reward Scheme
PalmPay, a mobile money operator is set to reward thousands of Nigerians who transact on its payments app by January 18th with a N50 million reward scheme.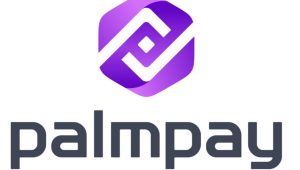 PalmPay noted that the New Year festival promo was designed to encourage and reward transactions such as bank transfers, airtime recharge and bill payments carried out on the platform.
According to Sofia Zab, the Chief Marketing Officer of PalmPay, "The PalmPay New Year Festival is our biggest giveaway yet. We are known as 'The Payment App That Rewards You' and we are living up to our tagline with every transaction made."
Zab, while speaking in Abuja, stated that any Nigerian adult could qualify for the scheme.
She said as part of the promotion, every completed transaction would give users a chance of winning either a discount coupon valued up to N50 or a "Festival Badge".
"All customers who collect at least one of each of the five badge designs by the January 18th deadline will automatically qualify for a share of the prize pool and take home between N400-N6000 each," she said.
She added: "Interestingly, users of the PalmPay app also benefit from free bank transfers, zero fees on e-wallet deposits or bill payments, and receive discounts and cashback on all airtime, bills and data purchases.
"We have hundreds of thousands of customers that use the PalmPay app every day because of the value it brings to them and we look forward to welcoming more Nigerians to the PalmPay family through this promotion."
Speaking further, she said that company, in December, ran a similar campaign called the PalmPay Carnival, where over 17,000 customers won N20 million.
She explained that company entered the Nigerian market in September 2019, and has grown rapidly to reach a customer base of over two million, adding that over the last six months, it has experienced ten-fold increase in daily transaction volume.
This was fueled by the growth in digital payments brought on by the Covid-19 pandemic.
She said the app enjoys rave reviews on the Google Play Store, where it has a market-leading 4.4* rating and that it is a must have for every Nigerian.
"It helps you save a lot on airtime with various discounts and bonuses. You can even purchase some items from there at a discounted price."
Njoroge, Cellulant CEO Leaving Firm
Ken Njoroge, one of the co-founders and CEO of Cellulant, a pan-African payments company has announced that he would be leaving the company in 2021.
He made this announcement via a blogpost last week. In his own words, he said, "After 18 years of running Cellulant, I have decided that 2021 will be my last year as CEO."
Cellulant is a company that provides a platform that powers the internet of payments with dominant market position across 12 Sub-Saharan countries – Kenya, Nigeria, Ghana, Uganda, Zambia, Mozambique, Tanzania, South Africa, Zimbabwe, Botswana and Malawi.
Cellulant's payment infrastructure and ecosystem gives governments, donors, corporate businesses, merchants, retailers, agents and consumers access to payment instruments (cards, bank accounts, wallets & premium rated short-codes), stores of value (banks, mobile money accounts & prepaid cards/tokens), and payment channels (agents, apps, web portals & payment APIs for shopping cart checkout)
Cellulant was founded by Kenyan Ken Njoroge and Nigerian Bolaji Akinboro.
Ken mentioned two factors that solidified his reason to leave the company this year.
Firstly, in August 2020, we suffered a major internal crisis that saw my co-founder exit the business. It wasn't the crisis, but the process that followed, which gifted me the clarity that the next phase needed an 'enterprise runner' rather than a 'venture builder'. As a natural builder, this reflection allowed me to see that I had given the business the best of my abilities in establishing an enduring business, built on strong governance, systems and culture.
I know this because, despite the COVID pandemic and a crisis, the business was unshakable. We came out of 2020 sharper, more focused and energized around our customers. The most critical technology, product, service & growth transformation happened over the last few months.
For me, people have always been the most rewarding part of the job. From clients to employees, seeing how tangibly the work we do impacts people has always fueled me. The last few years have pushed me to become more of a coach than a boss, and as a result, I take the development of the teams very seriously. About a month ago, I woke up and read a board document that had been prepared by my team, and in the first few lines, I knew my job was done. They were ready, and it was time for me to let them ride the Lion with a runner as their leader.
The Second sign came from my family who have been part of the journey every step of the way. I have spent the last 16 years of our marriage focusing 85% of my time and energy on the business. It's time to balance that equation. My wife humorously introduces Cellulant as her first-born child or her co-wife, because they've felt the ripple effects of any storm that was happening at work. Now that even the children are old enough to have an opinion on the business, let us just say, I have a second board of directors at home. A few weeks ago, when I shared my decision to leave my position as CEO with my family, my teenage daughter looked at me and said: "Dad, it's time". Though this was only a moment out of a larger ongoing conversation, the certainty and finality of that statement was the lightbulb I needed. It became clear that this was the perfect moment to jump.
NIN Registration: NIMC Workers Threaten Total Shutdown
Workers of the National Identity Management Commission (NIMC) have threatened a total shutdown if the Federal Government fails to address their demands.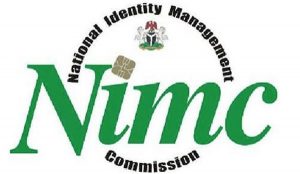 NIMC workers on Wednesday asked the President Muhammadu Buhari government to see the 20-day window of the suspended industrial action as an advantage to address all their demands.
It said that failure to do so; the government will risk another strike by the Commission.
Speaking to Channels Television, Asekokhai Lucky, chairman of the Association of Senior Civil Servants of Nigeria, NIMC Chapter, said that Isa Ali Pantami, minister of Communications and Digital Economy has not available for the meeting where he is expected to address even though the workers suspended the strike for this reason.
They cried out that Commission's headquarters is lacking in adequate computers, insisting it slows down the pace of work.
The workers explain that the registration and capturing process takes about five minutes, but the lack of adequate computer systems slows the pace of work.
Last week, workers of the Commission went on strike, protesting poor welfare and the lack of motivation.
The strike was suspended on Monday after the Minister of Communication and Digital Economy intervened.