IFC, African and European Partners Launch Alliance to Support SMEs in Africa
To support a stronger private sector, entrepreneurship and the growth of small and medium-sized businesses across Africa, African, European, multilateral and bilateral partners today launched the Alliance for Entrepreneurship in Africa (AforE).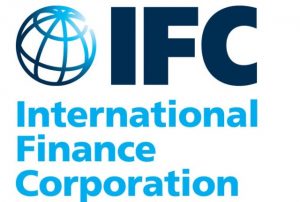 The Alliance will combine and focus the technical and financial strengths of its members to improve Africa's business environment and support the growth and success of small and medium-sized enterprises (SMEs), women in business and young entrepreneurs. In addition to its core members, the Alliance aims to bring together multilateral and bilateral development banks, bilateral donors and African national development banks.
The Alliance was first announced at the Summit on Financing of African Economies in Paris in May 2021.
Alliance core members include the African Development Bank (AfDB); the European Bank for Reconstruction and Development (EBRD); the European Investment Bank (EIB); the European Development Finance Institutions (EDFI); the French Treasury; the International Finance Corporation (IFC) and Proparco, the private sector financing arm of Agence Française de Développement Group (AFD Group).
The launch of the Alliance comes as African economies recover and rebuild from the effects of the COVID-19 pandemic, with small businesses seen as important drivers of job creation, innovation and the delivery of essential goods and services.
The creation of the Alliance reflects the strong commitment of African, European, multilateral and bilateral institutions, in coordination with the African Union, European Commission and others, to bolster Africa's private sector amid ongoing African and global economic challenges.
Alliance members today signed the working arrangement for the Alliance. IFC will serve as the Alliance Secretariat helping to coordinate the activities and operationalize the initiative in partnership with the French Treasury.
"Small businesses and entrepreneurs in Africa are drivers of inclusive growth, economic stability and resilience. Supporting their growth will be critical to creating jobs and helping Africa recover from the COVID-19 crisis.
"And the Alliance for Entrepreneurship in Africa stands ready to do that. IFC is proud to be part of this initiative, which deepens the partnership between international partners to give small businesses the support they need and deserve," said Makhtar Diop, IFC's Managing Director.
Solomon Quaynor, the African Development Bank's Vice President for the Private Sector, Infrastructure and Industrialization, said: "Micro, small, and medium-sized enterprises are vital to Africa's prosperity.
"They represent 90% of all businesses and generate more than half of all jobs. Supporting existing businesses and the ecosystem for entrepreneurs to create innovative new ones lies at the heart of our private sector development strategy.
"The African Development Bank is committed to the Alliance for Entrepreneurship in Africa. We want to ensure that African entrepreneurs have the means to thrive and can play an important part in solving Africa's development challenges."
Odile Renaud Basso, EBRD President, said: "The EBRD is committed to supporting financially and technically small businesses in the North African countries where it invests, Egypt, Morocco, Tunisia and soon Algeria. We offer an extensive suite of financial tools and advisory programme that we put at the service of small and medium enterprises and by joining forces with partners in Alliance we can archive a better impact on the economic growth of these countries."
"Ensuring that African entrepreneurs and companies can access finance is crucial to accelerate growth and create jobs. Over the last two years EIB has been very active to support financial institutions that help SMEs particularly hit by the COVID-19 pandemic.
"We are pleased to be a core member of the Alliance for Entrepreneurship in Africa. This initiative combines the financial and technical strengths and local insight of African and international partners and together we can ensure a better future for African business," said Ambroise Fayolle, European Investment Bank Vice President.
"The European DFIs welcome the opportunity to join hands with international and African partners to boost entrepreneurial growth in Africa. EDFI member institutions have been able to increase financing for SMEs across Africa, demonstrating our commitment to this important priority. The deeper collaboration through this new alliance can help mobilise even more investment in the inclusive development of Africa's private sector," said Søren Peter Andreasen, CEO at EDFI.
"Proparco is proud to count among the founding members of the Alliance for Entrepreneurship in Africa. Proparco has long been committed to supporting African entrepreneurs and will build on the expertise acquired through the French initiative Choose Africa to contribute to this new global Alliance," said Gregory Clemente, CEO of Proparco.
"Last May, the international community gathered in Paris at the Summit on the Financing of African Economies to devise jointly actions that will help boost a strong and inclusive recovery in Africa, grounded in a dynamic private sector. Today, we are proud to deliver with the official launch of the Alliance for entrepreneurship in Africa, gathering prominent development partners to support private sector development in Africa, as the main driver for growth and job creation.
"We will remain committed in the implementation phase to deliver on the ground, mobilize additional financing, promote tangible and high value added projects developed by the Alliance core members, with the objective to effectively make a difference for African SMEs through innovative financial products," said Mr. Emmanuel Moulin, Director General of the Treasury.
Through a private-sector focused cooperation platform, the Alliance will support the roll-out of new initiatives to expand financing options for Africa's SMEs, which cite a lack of access to finance as a major constraint to growth.
According to the World Bank, SMEs account for up to 90 percent of all businesses in sub-Saharan Africa and represent 38 percent of the region's GDP. Prior to COVID-19, IFC estimated the funding gap faced by SMEs in the region at $331 billion.
In addition to financing projects, the Alliance will support reforms aimed at strengthening the business and investment climate across Africa and facilitate the growth of private sector initiatives in more sustainable green and digital sectors.
Banking and non-banking financial institutions, other public and private sector organizations (such as foundations, philanthropic organizations, venture capital firms), and business and innovation training providers (including incubators, accelerators, universities), may also join the Alliance.

AfDB Approves $25m Facility for FSDH Merchant Bank for Local SMEs
The Board of Directors of the African Development Bank Group (AfDB) has approved a $15 million trade finance line of credit and $10 million transaction guarantee for FSDH Merchant Bank in Nigeria to provide loans to local enterprises in Nigeria.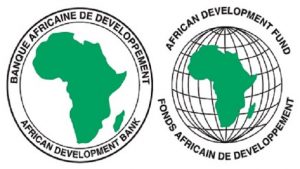 The $25 million package will help to reduce the trade finance gap in Nigeria by making financial resources available to small and medium-sized enterprises (SMEs) in the industrial sector.
A statement from the bank stated that it will also guarantee up to 100% of non-payment risks arising from letters of credit and similar trade finance instruments issued by FSDH under the guarantee portion. This will allow confirmation of trade transactions originated by FSDH, benefiting local import and export businesses.
Overall, the facility will catalyze more than $200 million of trade finance transactions across multi-sectors, including agriculture, manufacturing, and energy over the next three years.
AfDB's Director General for Nigeria, Lamin Barrow said: "The availability of trade finance instruments to drive post-pandemic economic recovery efforts cannot be overemphasized. Hence, the bank's financing will help eligible Nigerian SMEs to take advantage of existing and emerging opportunities in the domestic and regional markets."
AfDB estimates the trade finance gap for the continent at $82 billion. SMEs and other domestic firms have greater difficulty accessing trade finance than multinational and large local corporates.
Barrow noted that the Covid-19 pandemic and other factors had led global banks to reduce their correspondent banking relationships in Africa or to exit completely.
He added that the facility aligns with the African Development Bank's Financial Sector Development Policy and Strategy to deepen Africa's financial systems. It also aligns with two of the bank's High 5 strategic priorities: 'Feed Africa', and 'Industrialize Africa.
Stefan Nalletamby, Director for Financial Sector Development, AfDB, said: "We are excited about finalizing this facility with FSDH as having the Bank as a partner will aid FSDH in scaling up its trade finance offerings in Nigeria to help meet the ever-increasing trade finance gap. This partnership is expected to catalyze more than $200 million value of trade finance transactions across multi-sectors such as agriculture, manufacturing, and energy over the next 3.5 years."
Wema Bank Boosts Healthy Living, Workplace Collaboration with Wemalympics 2022
To ensure its employees enjoy a high dose of Healthy living, physical fitness, emotional balance, and workplace collaboration to stimulate high productivity levels and a better workplace culture, Wema Bank Plc has announced the 2022edition of Wemalympics.
Wemalympics is an inter-regional competition, which serves as a testimonial to the bank's commitment to raising the bar of teamwork, collaboration, and work-life balance amongst its employees across regions.
A statement from Wema Bank, Nigeria's leading innovative bank, said there is a high premium on collaborative work culture, healthy competition, and wholesome living for staff members.
"Since 2017, we have leveraged Wemalympics as a platform to underscore the importance of team spirit and foster collaboration among staff, within and beyond the workplace," said Ademola Adebise, Managing Director / CEO of Wema Bank in a statement announcing this year's event.
"Wemalympics aligns with our core values of 'Think Play' and 'Think Partnership', and beyond the games, the initiative now encourages bonding among staff families as kids will take part in this year's event," Mr Adebise added.
This year's edition, tagged, 'Test Your Audacity' is a call to the bank's staff to remain driven and bold as they compete in the games, and even more so, in all aspects of their lives.
"At Wemalympics 2022, employees from different regions will compete for medals in sports including football, athletic events, table tennis, scrabble, chess, arm wrestling, electronic games, among other sports.
"Our staff are our greatest asset, which is why their health and fitness matters to us," said Tajudeen Bakare, Head of Operations at Wema Bank and Chairperson of the Wemalympics 2022 committee.
"We also believe that in treating employees right and giving them a platform like Wemalympics, we are putting them in the best shape mentally and physically to keep delivering premium customer experience to the public," he explained.
Wema Bank Launches Telemedicine Service for Customers
Wema Bank, in partnership with Health Connect, has introduced Wema Health Connect 24/7, a telemedicine service designed to deliver first-level medical services to customers.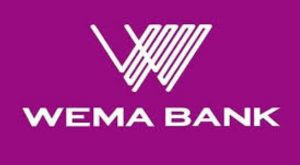 Wema Health Connect 24/7 enables subscribers who desire to speak to a doctor at their convenience, to engage and receive medical service 24 hours a day, 7 days a week.
Commenting on the introduction of Wema Health Connect 24/7, the Managing Director/Chief Executive Officer of the bank, Mr. Ademola Adebise said: "This new digital platform further affirms Wema Bank's commitment to innovations to enable customers live easier lives.
"Wema Health Connect is readily available at a discount to all Wema and ALAT customers at any time, and even non-customers can be easily onboarded via a single landing page or via the ALAT app."
He further stated that the service will enable customers to enjoy first-level medical treatment before accessing in-house hospital care. "The challenges of Covid-19 have made patients desire medical attention easily and quickly, without visiting the hospital.
Wema Health Connect will help facilitate the prescription of medications, labs, and imaging studies. Patients can receive notification of progress in fulfilling their prescriptions as well as receive results and reports from laboratories and imaging centres including critical images," he explained.
The Wema Health Connect holds numerous benefits for subscribers including access to a doctor for unlimited medical consultation by calling the toll-free number, access to affordable healthcare at a click of the button, honest and ethical medical advice based on evidence, 24 hours a day, 7 days a week access on smartphone and non-smartphone devices, prenatal and postnatal wellness and wellness lectures and workshop.
Among other things, the service covers reliable medical /wellness advice and support for healthy, acute, and chronic conditions. It also helps to facilitate medical appointments, delivery of medication and laboratory services.
In addition, mental wellness treatment for patients undergoing depression, anxiety disorders, substance dependence, self-esteem difficulties, suicidal behaviour, eating disorders, compulsive behaviour, assertiveness training and emotions management are also covered under the service.
Also commenting on the partnership with Wema Bank, the Head of Sales and Marketing of Health Connect 24×7, Vincent Ezeora said: "It's been HealthConnect247's mission to provide high-quality, accessible and affordable healthcare to every Nigerian.
"Subscribers can click on the Lifestyle/Tickets section after logging into the ALAT app, then click on Health to access the Wema Health Connect 24/7 and subscribe using the subscribe button".