Independent Regulator will Lift Postal Industry -Emeje
Dr. Simon Emeje, senior assistant, Postmaster-General of NIPOST and head of Courier Regulatory Department (CRD), is a strategic thinker, leadership specialist, entrepreneur and development strategist.
He is recognized internationally for his expertise in issues relating to Political Science and Public Policy as well as Courier and Logistics.
Emeje is widely travelled and in high demand in leadership, business, courier and logistics seminar and conferences and received several awards for his excellence and dedication to work.
In this interview with peter ugwu he spoke about the courier industry and sundry issues.
Trends in Courier Sector
It has been very interesting, The industry is very dynamic and faces changes in some aspects of courier operations.
Courier Regulatory Department has been apt in carrying out Nigeria Postal Service (NPS') quests to expose industry operators to various areas they have not really tapped into. That is, the online-courier business. It is an area that is so large, but they have neglected it. That is why in our last workshop we deemed it wise to create awareness among them, which they accepted with two hands. It was like an eye open.
We have been telling who wants to know that courier is beyond picking up items from the capital market to deliver; most of them have concentrated on the bulk, capital market, quoted companies, annual general meeting reports or share holding documents; we have seen that is it quite more than that.
Link between e-Commerce and Logistics
It is a two-way thing for the industry operators. In other words, if they have the capacity to venture into that, they can go directly into it.
The license they obtained from us covers that too. They can open up platforms where people can go shopping and they in-turn deliver the items to them.
Actually, e-Commerce does not stop at ordering. If they want to partner with those who have the platform already they can do that; contemporary businesses thrive mainly on partnership. Therefore, they (courier operators) can take the aspect of delivery.
I call it a hybrid operation, wherein you are standing between technology and physical delivery; customers go online to place order, which are packed at a warehouse,
it is then the responsibility of another person to move the items from, either a warehouse or mall, to the recipient.
Regulation of Delivery In e-Commerce Sub-Sector
That is why we are here. Courier regulation covers the aspect of e-Commerce delivery. But our laws are so limited in that aspect.
We are optimistic that the Federal Government will expedite action on the current National Postal Commission Bill.
Be that as it may, in the technology era, courier remains a time sensitive service of delivering items from door to door in a secured nature.
Thus, the technological gamut can affect what happens in the net because, globally, there is an aspect of the post which has to do with technology in moving items from one destination to another. For instance, billing systems where payments are made online on items that are delivered, even as items are delivered online using particular software.
So, the industry is no longer dependent on just physical delivery. When people start communicating online, making purchases, somebody has to deliver it; the point where the operator picks the item is not usually the beginning, rather someone seated in the comfort of his room or office make the decision to move an item.
That decision is part of the delivery process. Remember, after the decision, the client would have gone ahead to make purchases, they are packaged before the delivery.
At the point courier company XYZ comes in to deliver, to a layman, that is the first point, but it is not.
In the same way, when people make orders online, in the e-commerce contest, from any part of the world, the decision to do that is the beginning.
The second step is where to find the item; they go ahead to surf the platforms, make purchases, then, how do they receive the item. The courier company comes. In other words, the whole process is the essence of courier.
How Domestic Courier Operators can Benefit
We licence courier companies for both domestic and international operations. We have three categories of licencing.
First, the purely domestic is for those that want to play within Nigeria. The other licence is basically for international players, where you have multinationals like DHL, UPS, FEDEX, etc.
The international licence also covers the operator to cover domestic market. We also have indigenous-international, which is allows indigenous companies to embark on international operations. They do not have the capacities like the multinationals.
So, if give a business to the domestic operator for delivery in Ghana, the only to carry to execute that is to synergise with the operator that has international licence. The business of the indigenous stops at the table of the international licencee, otherwise, he has to obtain permit for international transaction.
CRD's Preparedness in the e-Commerce Era
Yes, we have thought of situations where companies will engage in illegal international transaction because of the gains obtainable in e-commcer viz-a-viz international purchases. We frown at that kind of illegality. What we are doing currently is engage on surveillance.
We are at the airports, checking the manifests of consignments, both imports and exports. If we see any manifest in either NAHCO or SAHCOL sheds and discover that Company XYZ is not licenced for international courier business, we sanction such company.
However, in the last six months we have not experienced that; it was around January that we had about three cases. The truth remains that: documents will not lie.
e-Commerce-Delivery Handshake
Actually, that was one of the essences of our last training. That effort was to bring the two together. E-commerce business is roped into courier.
The ones we have licneced such as Jumia, Konga, etc., are really doing good. In the last six months, we have been rethinking on brining everybody together; let them see themselves as one, running the same business but in different dimensions.
We made the e-commerce operators to speak up, telling the rest of the operators how they are operating. From there, some of them started networking, exchanging ideas with those purely on e-commerce.
National Postal Commission Bill: The Journey So, Far
We are praying to God that government will understand and respond swiftly to the industry's pleas. We have been talking about it in the last nine years.
So many things would have been made easier if a Commission were to be in place. It is a heart-cry from the industry.
So time ago, the draft Bill was presented to the Federal Executive Council (FEC) through the efforts of the Dr. Omobola Johnson, Minister of Communication Technology and her team.
A committee was set up to fine-tune it; they were supposed to the FEC before it could be sent to the National Assembly as an executive Bill; we are waiting for that to happen.
Before the expiration of the sixth Assembly, a Bill of this nature was sent to the House of Representatives. It went as far as public hearing. It was going towards the third reading before the Assembly dismissed. We were so optimistic then, that in a jiffy it will be passed.
If it were read the third time, probably, by now government would have instituted the Commission.
Presently, the FG in its wisdom has come up with this process; although, the seventh Assembly is already winding up.
To us in the industry, it has not been palatable. Postal Industry regulation is a global phenomenon. All over the world, the separation of postal from telecoms is a known thing.
Nigeria is a giant in Africa and the biggest economy in Africa too, but without a separate regulator for the postal sector which is critical in economic development of the nation.
During international conferences, you will be amazed that even small countries in Africa have postal commission. The postmaster general has been talking about it, even at international conferences he has defended the calls for an independent regulator for this all important industry.
Any Intervention from Universal Postal Union
Really, there UPU will not go to the point of sanctioning Nigeria if an independent regulator is not constituted. UPU has allowed discretional regulation, implying that every government is free to run its industry the way it deems fit.
However, UPU had advocated for every country to do that because it makes service efficient and effective, giving better opportunity for the government to have full control and the operators to enjoy the industry and recoup their investments.
It is a good thing that we heed to the recommendations of UPU. There was a time they came up with a policy on the courier which gave birth to Express Mail Service (EMS) around 1986. UPU said the essence was to stem the incursion of private firms into the jurisdiction of the conventional postal service. So, it was an avenue for the national carrier can run a courier service. Almost all UPU member nations have EMS.
NCC Arrests Man for Hacking into DSTV System
Nigeria Copyright Commission (NCC), has arrested one Mr Aliu Olalekan, for allegedly hacking into DSTV system and watching the channels free without subscription.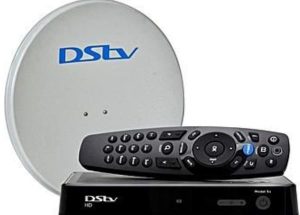 Mr Matthew Ojo, NCC Director in the Lagos Directorate Office said this while speaking with newsmen in Lagos, on Tuesday.
He said that the suspect used to watch DSTV channels free without subscription on his Android phone via an app which he downloaded on google play store.
"This suspect distributed the know-how to his telegram followers and on his blog with the aim of gaining more followers and viewership on his blog and makes more money through google ad-sense.
"The operation was based on surveillance which had earlier been carried out by the Multi-choice team and verified by a copyright inspector, " he said.
He added that the arrest was made in collaboration with a team of copyright inspectors led by the Head of Enforcement Department, Mr Charles Amudipe.
Others included; a team from Multichoice Nigeria led by Mr Umar Ibrahim and policemen from Lagos Command Headquarters, Ikeja.
Ojo said that the joint team conducted an anti-piracy operation at the premises of the culprit in Amukoko, Lagos.
According to him, the suspect was contacted on phone by a member of the operation team on the disguise of patronising him. "The suspect came out to meet the caller and in the process of discussion, he was apprehended.
"The suspect took the team to his resident. The squad paraded his one-room apartment and recovered his laptop and phones used in perpetrating the ungodly act. "He was arrested and brought to the copyright commission office for further investigation, " he said.
Ojo said that, on getting to the commission's office, the statement of the suspect was taken and the inventory of items seized from him taken. He said that investigation on the matter was still ongoing and if found guilty the suspect will be charged to court.
NCC, Digital Encode Support NITRA Innovative Tech Forum On Post-COVID-19 Strategies
The Nigerian Communications Commission (NCC), Nigeria's telecommunications regulator and Digital Encode, Cybersecurity and Compliance advisory company, have indicated interest to partner with the Nigeria Information Technology Reporters Association (NITRA), the national umbrella body of ICT reporters, as it organizes a forum that will x-ray the industry's future plans for ICT growth post pandemic era.
The event, slated to hold on October 15, 2020, will seek to discuss the needs for a fortified ICT sector after the COVID-19 era, and the level of preparedness of ICT stakeholders to embrace the challenge of being pivotal to the stability and growth of all other sectors.
A statement from NITRA National Secretariat in Lagos indicates that due to the pandemic and need to observe the COVID-19 protocol on social distancing, the event will be held via a Webinar.
This year's theme, "Multi-stakeholder Approach To National Recovery Post-Pandemic", is in line with the annual event's generic theme, 'NITRA Innovative Tech Forum', a contribution by NITRA to the development of Information and Communication Technologies (ICTs) innovations and policies in Nigeria.
Prof. Umar Danbatta, executive vice chairman, NCC is expected to deliver the keynote speech at the event and will throw more light on Federal Government's plans, programmes and policies on post-pandemic strategies using ICT.
Dr. Adewale Obadare and Dr. Seyi Akindeinde, founders of Digital Encode, while accepting to support the event expressed their readiness to offer their expertise in Cybersecurity for organisations to prepare against cyber- attacks with the new normal.
They will also highlight areas that are high risks that need fortification in terms of cybersecurity.
Speaking on the event, Mr. Chike Onwuegbuchi, national chairman, NITRA, noted that as the COVID-19 pandemic continues to leave its negative trails across the globe, economic reboot for countries will not only depend on how well they readapt to the new normal, but also more on their recovery plans.
According to him: "While the federal government has consistently expressed its willingness to set all policies in place to engender growth, and accelerated implementation of these policies, private sector firms have also shown great hunger for the task ahead in post-COVID-19 era.
However, the question that needs to be answered is whether all stakeholders are ready for the required task ahead."
The event will also offer participating companies opportunities to publicize some of their individual efforts at contributing to reacting a soft landing or lifeline for SMEs and other ancillary companies as the pandemic threatens their survival.
Digital Encode is a multi-award winning and leading consulting and integration firm that specializes in the design, management, and security of business-critical networks, telecommunications environments and other Information Technology (IT) infrastructures.
NCC Threatens Illegal Users of GSM Boosters with Arrest, Prosecution
Nigerian Communication Commission (NCC) has warned telecom consumers to desist from using illegal GSM boosters.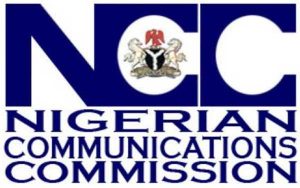 The commission also said that anyone caught using a GSM booster without obtaining approval of a duly licensed network operator will face arrest and prosecution.
GSM boosters are devices that transmit and receive telecommunications signals and can therefore interfere with other radio frequency equipment.
Ikechukwu Adinde, director, public affairs, NCC, said in a notice published on NCC website, that only licensed network operators are allowed to use GSM boosters.
The booster, also known as amplifier or repeater is made up of three main elements – exterior antenna, amplifier, and interior antenna.
They form a wireless system to boost cellular reception
"Members of the public should note that, willful interference with any wireless telegraphy is an offence under Section 16 of the Telegraphy Act, 2004,"it said
The agency said it will not condone any flagrant breach of this law.
It has also enforced measures to prosecute offenders.
Accordingly, monitoring mechanisms have been put in place and anyone caught using a GSM booster without obtaining approval of a duly licensed network operator will face arrest and prosecution.
"Any member of the public with useful information regarding the illegal use of GSM Boosters should contact the Commission on 09-4617000/7351 or send an email to [email protected]," the notice said.
"Individuals desirous of using GSM Boosters should note that they can only do so in conjunction with licensed network operators," it added.