Infrastructure is a Challenge – Aniebonam
Dr Boniface Aniebonam, chairman board of trustee of National Association of Government Approved Freight Forwarders (Nagaff), has harped on the need for improved infrastructure in the country to foster an environment healthy for industrial growth and global competitiveness.
Aniebonam said in an interview recently in Lagos that Nigeria's growth prospect will be greatly enhanced if basic infrastructure is improved as it will better position the nation to effectively compete even among most industrialised nations of the world.
"I am very much encouraged by what the Lagos State government has been doing despite its limited resources. I am also pleased by some of the steps taken by government to develop infrastructure like the concession of the Lagos-Ibadan Expressway to a private company to manage. I'm very confident that policies such as these will greatly strengthen the Nigerian economy," Aniebonam said.
The Nagaff boss who has remarkably improved the fortunes of freight forwarding in Nigeria by establishing a freight forwarding academy, said that in a bid to keep the business running, stake holders in the industry have invested huge funds into the provision of basic infrastructures and that this is often passed down to the consumers who have to pay more for services rendered.
He also maintained that while big multinationals like China shipping and Maersk line can afford to secure some of these costly infrastructural facilities, smaller indigenous companies cannot.
"Most of us in the industry are actually running our operations on generators. We are in a good position to get gas pipeline which will reduce our energy cost but we have to run their operations on diesel, which of course is reflected on the cost of services rendered to importers and manufacturers, and which ultimately reflects in the price that the Nigerian consumer has to pay," he said.
He added that while government strives to provide infrastructure on one hand, it should ensure there is a level playing field by taking another look at its liberalisation policies, noting that though it is a good idea to try to protect the local industry, using the liberalisation plan, there is a need to apply some caution so that the local industry don't become complacent and lose its sense of competition.
"We look at the import of tariffs, which I fully understand is to protect the local industry. But they all will have to be competitive. As a service industry, we would like to drive down the cost of services which we provide and make it more accessible, "he said.
Boedinger, who disclosed that Nigeria is Africa's second biggest Unilever market after South Africa, also denied insinuations that the company was planning to move its operations to Ghana, adding that 86 years ago, when it commenced operation in Nigeria Unilever made a deliberate decision to manufacture its products locally. This is in line with its belief that companies should operate in the market where they will like to be found, and where they do business.
Highlighting some of the drawbacks of poor infrastructure, Boedinger said that Nigeria has huge unemployment problem because the manufacturing sector, which is one of the biggest employers, currently operates below capacity. He maintained that with good infrastructure, foreign investors would show more interest in Nigeria, and this will provide avenue for job creation.
"Unfortunately at the moment, only 46 per cent of GDP is coming from the manufacturing sector. This is the opportunity we all have, as a society, to address and create jobs for Nigerians," he said.
While commending the Lagos State Governor, Raji Fashola on his palpable achievement in the area of infrastructure, he charged the Federal Government to be more consistent in the application of policies. "I think the regulatory framework is fine, but it is more of a problem of application and implementation of these policies," he said.
He applauded government's decision to concession the Lagos-Ibadan Expressway to a private company to manage, adding that the way to achieve sustainable development in the provision of infrastructure is to hold people accountable, provide good governance and let people believe in the government and its workings.
Speaking further, he charged Nigerians to be positive and focus more on the opportunities instead of the many problems in the environment. "It is more of 'what do we see – opportunities or problems? Even against all odds, if we are committed to growth, and convince ourselves that we have the energy and the willingness to make it happen, we can make it happen," he said.
FG Sacked IST Members over Fraud- Ahmed
Mrs Zainab Ahmed, minister of Finance Budget and National Planning, has said the Federal Government sacked some past members of the Investments and Securities Tribunal (IST) as they indulged in corruption.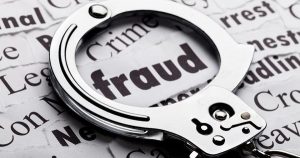 Inaugurating the new members, the minister charged the new members to eschew corruption and be forthright.
Bar. Azi Amos Isaac was appointed as Chairman for a five year term and Bar. Nosa Smart Osemwengie, was re-appointed as member for a second term of four years.
"The problem with the tribunal has been infighting amongst members, lack of industrial harmony and series of complaints bordering on maladministration.
"This has been the bane of the tribunal and a source of embarrassment not only for the Ministry of Finance but for the government in general," Ahmed said.
The new chairman, Azi, assured the finance minister that, "the teething issue of restiveness has been addressed since he assumed duty," adding that, "The place is calm and the staff have become very supportive."
Azi said since 2003, the tribunal has "given judgment in the value of assets worth over N844 billion and that from 2017 to date, they have given decisions in monetary value totalling over N28bn.
"It has not failed in its adjudicatory responsibility.
"It has carried out its assignment with candour and integrity and intends to improve on what has been on ground."
CBN Bans Customer-to-Customer Forex Transfer
Central Bank of Nigeria (CBN) has banned transfer of foreign exchange (forex) from one customer to another.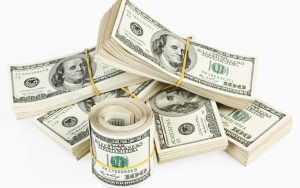 According to the apex bank, forex cash lodgements into domiciliary accounts can only be done by the account owners henceforth.
An internal memo available in the media space explains that the new guidelines are necessary to review the utilisation of inflows into customers domiciliary accounts.
The circular states: "Forex inflows cannot be credited to customers until the legitimacy of funds is established.
"They can have unfettered access by telegraphic transfers up to a limit of $40,000 monthly for payment of medical bills, school fees, subscription to professional bodies subject to existing CBN guidelines.
"Transfers from one customer to another is prohibited. Transfer within related companies is allowed subject to a limit of $50,000 per month."
It recommended that proceeds from non-oil exports should be sold to banks, used for repayment of dollar term loans, and self-utilisation for trade transactions for LC, bills and Form A.
Also oil export proceeds from E&P companies are to be used to pay contractors and service providers employed by the oil companies in addition to the recommended uses for non-oil FX proceeds.
Offshore forex inflows from other Nigerian banks and internal account to forex transfers sourced from offshore inflows are to be used for trade transactions subject to eligibility for E-Form M.
"Upon confirmation of the legitimacy of the inflows, customers can have unfettered access, subject to a maximum of $50,000," the document read.
"Utilisation for trade transactions subject to processing of eligible trade transactions using E-Form M. Payment for services must be backed with demand note from offshore beneficiary and other regulatory documents.
"Related party transfers are allowed to the maximum of the inflow received. The transfer request should be backed by a signed instruction from the account holder." Payment of government fees and levies are also allowed to the maritime, oil and gas, aviation. government parastatals and export processing zones.
UBA Launches 'RED Radio', New Online Entertainment Platform
United Bank for Africa, (UBA Plc), Pan- African financial institution, has continued to lead in innovation with the launch of its dynamic and creative Online Radio channel – RED Radio.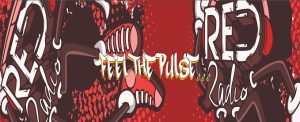 RED Radio, powered by UBA is a lifestyle web platform that has been set up to inform, educate, entertain and to bring to the fore, the best of Africa.
Much like its sister platform, REDTV, RED Radio is expected to showcase the best in lifestyle, entertainment, music, news, comedy and fashion.
Speaking on the launch of RED Radio, Tony O. Elumelu, group chairman of UBA,  applauded the creative initiative, emphasising that UBA is a financial institution always ready to support  creativity and entrepreneurship. The 2020 Time 100 most influential person in the world who has committed USD100 million to empowering young entrepreneurs across Africa said about RED Radio, "Creativity and innovation are a powerful combination and every detail in an art piece is important and meaningful. This applies to growing businesses and budding entrepreneurs. You will encounter challenges, like I did, but each experience is a lesson that brings you closer to your goal. That is the beauty of creativity."
Continuing, Elumelu remarked, "There are many ways to make something beautiful, to make a sound interesting or to bring a story to life. You can define your expression, and today, as UBA's RED Radio launches, I wish Bola Atta and her enterprising team many successes through this beautiful medium of expression."
In appreciation of the support of UBA Group Chairman for the exciting creative initiative, Bola Atta, UBA's group head, Corporate Communications, said 'just like, REDTV which is Africa's leading  online entertainment network, RED Radio is positioned to fast become the foremost online radio platform in Africa'.
Also expressing his delight, UBA's Brand Ambassador and star boy, Wizkid, said, "I am never too busy for my UBA family as he granted an exclusive interview on one of the station's flagship shows 'On the Street' where he spoke extensively about his upcoming album and what his fans should expect from him in the coming weeks.
RED Radio promises to bring rich and engaging content that will keep its audience coming back constantly for vibrant and robust entertainment. Listeners can tune in to www.itsredio.com 24/7.