Intel advocates Women Empowerment with ICT, Entrepreneurial Skills
Intel Corporation has joined in the global celebration of International Women's Day with a call for improved commitment towards the empowerment of women and the girl child in all fields of human endeavor including technology and entrepreneurial skills, in recognition of the role of women in nation building and their contribution to world development.
The International Women's Day is celebrated globally on March 8 (today) of every year. The Day celebrates the social, political and economic achievements of women while focusing world attention on areas requiring further action and improvements. The theme for this year's celebration is 'Inspiring Change'.
The company seized the opportunity of the Day to reiterate its commitment toward empowering women and the girl child by equipping them with technological and entrepreneurial skills in order that they can maximize their potentials and be better placed to contribute to global development and economy.
In a press statement, Bunmi Ekundare, country manager, Intel Nigeria, stressed that Intel Corporation was committed to supporting creative initiatives that seek to empower aspiring female entrepreneurs with the needed technological and entrepreneurial training that can help them compete favourably in the marketplace.
"Empowering women through information and communications technology has been considered critical to the attainment of the Millennium Development Goals in Nigeria. The disparity between men and women with regards to access to basic ICT services has been a gross limitation to the country becoming a major economic bloc in the African sub-region and indeed the world.
"Intel Corporation is thus reiterating its commitment to partner with any organization that is helping to bridge access to Information and Communication Technology as well as empower women with entrepreneurial skills that can help them assume their rightful position in the society and thus help the country become a key investment bloc in the continent and beyond," he stated.
Continuing, Ekundare said that technical skills without complimentary life skills are a disadvantage and would only impede women from delivering the highest possible value in any field of human endeavour.
"Intel is committed to helping every country we operate in raise the likes of women such as Sheryl Sandberg, Chief Operating Officer of Facebook, and Renée J. James, President of Intel Corporation. The two women are among the women whose achievements in the ICT sector are celebrated globally. While Sandberg is the first woman to serve on Facebook's board, James is ranked 27th in Fortune's 50 Most Powerful Women in business.
He stressed that this was in line with Intel's mission statement which states that we will use our technology to 'connect and enrich the lives of everyone on earth.' He added that Intel is about giving equal chances to both men and women.
Through initiatives such as the Intel Science and Engineering Fair, Intel Teach and Intel Learn we are fostering the interest of more and more young women in STEM subjects, laying the foundations for a fairer and more equal future.
Intel in Nigeria has championed skills acquisition initiatives that are directed at women and the girl child. Part of this is its 'Girl Rising' initiative which focuses on teaching young girls the idea of coding, programming several skills that they can learn in the digital space to inspire them to achieve much more for themselves.
Also in August 2013, the corporation partnered with the Women Technology and Empowerment Centre (W-TEC) to train female and aspiring female entrepreneurs on ICT and entrepreneurial skills. All these are in line with enabling more female participation in the digital space and encouraging the growth of individual businesses as part of a solution to unemployment.
In celebration of this year's International Women's Day, the corporation looks forward to a future with women taking the lead in several areas of life, including technology, and acknowledges the colour and beauty women bring to the world.
The Nigeria Immigration Service (NIS) has announced that at least 60 personnels have been sacked after they were caught receiving or giving bribes.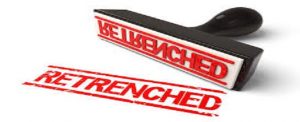 Muhammad Babandede, comptroller general of Immigration, in an interview with BBC Hausa Service recently, also said he once disguised as a cleaner in order to catch corrupt officials.
Babandede said that the 60 officials were sacked in the last four years following complaints "with evidence" before the Immigration Service and subsequently through the Ministry of Interior.
"It's about four years now that we stopped the corrupt practice in the service via bribes to influence posting as it was done previously in the country. Under the board of Ministry of Interior, we have dismissed 60 personnel caught for bribery and corruption in the airports and borders," he said.
"There are corrupt officials even within the senior cadre. However, it's our responsibilities as leaders to stop the practice especially of giving bribes to officers to influence posting to airports and borders. We have also discouraged the culture of those working in 'choice areas' giving out 'returns' to their superiors. Anyone caught should have himself blame,"
"The Immigration Service is committed to fighting corruption. I disguised as a cleaner in the airport and border and caught an official receiving bribe. We cannot do it alone especially now that the border and the airports are being secure by other sister security agencies," Babandede added.
He, however, said any evidence provided against any officer involved in fraud must be fool-proof.
"When reporting a corruption incident, the complainants have to provide evidence before the Immigration Service beyond doubt for further action otherwise any action taken against the accused person would be voided later," the immigration boss said.
Why We Sacked Some Staff- Exxon Mobil
Exxon Mobil Corp, has confirmed plans to lay off an unspecified number of employees as low oil prices force the company to delay major projects, Darren Woods, its chief executive officer, said in an email to staff.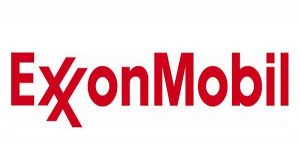 Woods also mounted an extensive defense of fossil fuels, calling them a "higher purpose" that aids global prosperity at a time when European peers are looking at renewables as the future.
"These are difficult times," Woods said in the message, the text of which was released by the company on Wednesday. "We are making tough decisions, some of which will result in friends and colleagues leaving the company."
The oil behemoth's job cuts are just the latest sign of struggle among U.S. energy producers navigating the industry's worst downturn in recent memory.
This week two high-profile mergers were announced as explorers seek to gain scale and cut costs to survive the devastating impact of COVID-19 on global demand for fuel. Many have succumbed to bankruptcy.
Exxon's stock has plunged 52 per cent this year and the company all but ended its aggressive, $30 billion-a-year counter-cyclical growth strategy.
The company was forced to slash its capital spending budget by a third, or $10 billion, after crude dropped to the lowest in a generation.
Rivals such as BP Plc and Chevron Corp. have also announced large layoffs in recent weeks.
"Our plan is to continue to stage project execution and spending," Woods said.
"Making the organisation more efficient and more nimble will reduce the number of required positions and, unfortunately, reduce the number of people we need."
But Woods was clear that the cutbacks are not a sign that his faith in oil and gas is in any way diminished. "Fossil fuels will remain about half of the global energy mix by 2040 and often provide the most cost-effective pathway to development in poor countries, especially those in Africa and Asia," Woods said.
"We often talk of companies having a higher purpose," he said. "Well, I can think of no higher purpose than helping people and communities around the world grow in prosperity and achieve their aspirations for a better life through affordable energy."
Most of Europe's large energy companies have adopted aggressive targets to become carbon neutral by mid-century, in part involving big investment in wind, solar and battery storage. Exxon, under Woods, won't be taking this course.
Renewables on their own are not enough to solve climate change, according to Exxon, which claims to be focusing on novel technologies in partnerships with universities and start-up businesses.
"Today's alternatives don't consistently offer the energy density, scale, transportability, availability — and most importantly — the affordability required to be widely accepted," he said.
The stance appears to be at odds with a growing trend this year. Just last month China pledged to be carbon neutral by 2060, a shift that would set into motion a drop in oil and gas consumption, a to government-affiliated researchers.
Facebook, Instagram Apologised for Censoring #EndSARS Protests
Facebook and Instagram have apologised for wrongly tagging content linked to peaceful anti-police brutality demonstrators in Nigeria as fake news.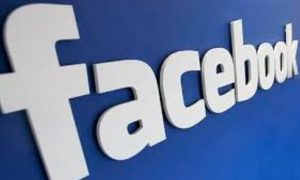 According to Ime Archibong, Facebook spokesperson, "we are aware that Facebook's automated systems were incorrectly flagging content in support of #EndSARS, and for this we are deeply sorry. This issue has since been resolved, and we apologize for letting down our community in such a time of need.
"There were errors in our system where a post that mentioned the Sars virus that was correctly debunked by our third-party fact checkers was ultimately incorrectly connected to posts about EndSARS, so the EndSARS posts were inaccurately labelled as false
It would be recalled that VICE news reported how Facebook and Instagram falsely tagged content linked to peaceful anti-police brutality demonstrators in Nigeria as fake news, according to.
The issue was flagged by multiple social media users on Wednesday who said that Facebook and Instagram were filtering out mentions of the hashtags related to the protests, which have been trending in recent days.
The protests, which have lasted for almost two weeks so far, began as demonstrations against Special Anti-Robbery Squad (SARS)—a unit of the Nigerian police force that has been accused of alleged extrajudicial killings and the indiscriminate extortion of young people. Now, however, they have morphed into broader protests against general police brutality and the Nigerian government.
On Tuesday night, the Nigerian military opened fire on peaceful anti-police brutality demonstrators in Lagos on Tuesday night, killing a reported 15 people and injuring hundreds.
Users who attempted to post content with the #EndSARS hashtag on Wednesday were met with an alert saying that there was "false information in your post."
A Facebook spokesperson confirmed to VICE News that the #EndSARS hashtag had been incorrectly flagged.
"We are aware of an issue where some posts in support of #EndSARS are being incorrectly flagged as false in our systems. We are working quickly to resolve this," the spokesperson said.
Facebook did not say how the issue arose, how many people it affected, or when it would be fixed. It is not the first time that Facebook has inaccurately flagged content from activists. Just last week, Facebook admitted that it marked posts by the Sunrise Movement group in Sacramento as going against its Community Standards by mistake, again without explaining how that happened.