Investors Wary of Nigeria's Hostile Business Environment- LCCI
Investors and business leaders are still wary about the state of Nigerian economy and the unfriendly business environment, according to the latest Business Confidence Index (BCI) of the Lagos Chamber of Commerce and Industry (LCCI)
BCI is a leading economic indicator designed to measure the degree of optimism on the state of the economy that business leaders are expressing through their investment disposition.
According to the BCI by LCCI for the second quarter of 2013, the business environment in the country has remained very unfriendly, adding that the environment remains largely constrained by rising socio-economic uncertainties which have kept the BCI scores trailing far below the global optimum levels.
The LCCI said though the country recorded a modest improvement of 16.5 per cent from the 10.5 per cent it achieved in Q1 2013
The report said the growth represents a six point movement of the index along a positive trajectory and that the improvement notwithstanding, BCI scores for Q1 and Q2, 2013 continues to trail far below the 50 per cent global confidence threshold.
"The factors that weakened the index score includes: poor access to credit, inhibitive tendencies of monitoring and regulatory agencies, sustained insecurity situation across the country, dwindling public power supply and budget approval/implementation crisis.
"Macroeconomic factors such as exchange rate and inflation rate exerted neutral influence on the Q2, 2013 BCI score. The neutral impact of macroeconomic prices on businesses at this time is informed by the relative stability achieved over the last few months," LCCI said.
However, it said the downside remains the current stabilisation of prices through monetary tightening which has been achieved at the expense of investment, employment, output and growth.
The report said the real sectors – agriculture, manufacturing and solid mineral reversed the negative confidence they posted in Q1, 2013 survey by joining other sectors on the positive confidence trajectory, adding "notwithstanding, the real sectors remains at the bottom leader with very low confidence levels at seven per cent, five per cent and two per cent scores respectively.
Also the report said hotel/restaurant, IT/telecoms, finance and professional services sectors continues to lead the sectors with the highest confidence levels at 35 per cent, 27 per cent, 21 per cent and 17 per cent respectively.
On regional BCI, the LCCI said businesses located in the South West are the most confident with BCI score of 38 per cent, followed by companies operating in the South East and South South with BCI score of 29 per cent and 19 per cent respectively.
"Expectedly, businesses located in North East, North West and North Central sustained negative confidence at BCI score of -2 per cent, -1.5 per cent and -0.1 per cent respectively.
"While we note the resilience of businesses operating in the southern Nigeria for keeping up amid increasing threats, the worsening security situation may have caused severe setback to businesses and potential investment particularly in the North and the country in general," the report stated.
The chamber said with the progress made so far on the privatisation of the nation's power sector, the commencement of the implementation of the 2013 budget across the states and the federation, and the new momentum given to the consideration of the Petroleum Industry Bill, PIB, by the National Assembly, if sustained would affect the outcome of Q3 BCI.
UBA's LEO: Celebrating 3 Years of Revolutionised Banking Services
Technology has been a veritable gift to mankind, and over the years, it has been responsible for creating amazingly useful resources which put all the information individuals need at their fingertips.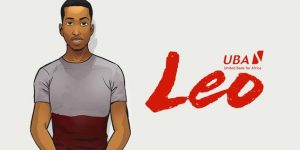 The development of technology has also led to so many mind-blowing discoveries, better facilities, and better luxuries, which has in-turn helped to improve lifestyle and standard of living.
For instance, through relevant technological development, the average individual has been empowered to shop online and carry out seamless transaction any time of the day or night from the comfort of his own home or business place.
To this end, forward thinking companies and financial institutions with eyes in the future who have been conversant with the new trend in customer behaviour, have painstakingly designed new products and services tailor-made to meet the growing needs of customers anytime anywhere.
It is bearing this in mind that Pan-African financial Institution, United Bank for Africa (UBA) Plc, changed the face of e-banking in the African continent for the first time with the introduction of Leo – UBA's Chat Banker. The idea of Leo, which was birthed in 2018, was to enable customers make use of their social media accounts to carry out key banking transactions with ease.
This is the first time ever that a financial institution in Africa evolved a one-stop solution to simplify the way customers transact, a key essential in today's fast-paced world with demands for quick-time transactions and response.
With Leo's help, customers have been able to open new accounts with ease, receive instant transaction notifications, check their balances on the go, transfer funds and airtime top up.
Cheque confirmation, bill payments, loan application, account freezing, request for mini statements, flight bookings, airtime and data purchases, are some other services that the chat banking BOT has been helping customers to carry out since 2018.
And Leo, the Artificial Intelligent Bot which carries out seamless conversations with his customers – who he calls his friends by the way- has achieved this and more in its three-year existence; allowing users to carry out quick, fast and recurring transaction with ease from their popular social media accounts such as Facebook and Whatsapp.
No wonder the bank has earned a lot of laurels and accolades in the last three years confirming Leo's global acceptance and recognitions, as pointed out by UBA's Group Manging Director, Mr. Kennedy Uzoka, some of which are:
'Africa's Best Digital Bank of the year' by Euromoney; The Most; Innovative Bank of the year' by International Finance; 'Best Customer Engagement Tool' by Africa Fintech; Pulse magazine rated Leo on WhatsApp as 'The best WhatsApp Banking App'; 'The Best Social Banking platform' in Uganda; 'Excellence in Automated Chatbot Initiative' by Finnovex Awards; 'Next Generation Class of 2019' by CIBN; 'Best Automated Chatbot Initiative, Application or Programme' by The Asian Banker. The list is endless.
"The formulation of this product, is consistent with UBA's Customer 1st philosophy, where we have been doing things not the way we like, but focusing on what the customers want, where they want it, and in the exact platform they want it; Uzoka explained.
"At UBA, we have been continuously working with technology giants that have the global capacity to ensure not only seamless but also effortless banking for the millions of our customers across Africa; as all the bank's subsidiaries in Africa have activated Leo to perform financial services for customers.
Continuing, he said, "Since 2018, Leo has been helping with most transactions and to deliver any form of banking services. And this has been highlighted more especially during the lockdown occasioned by the COvid-19 virus, as Leo assisted all its users on all major social media platforms to carry out all their banking activities without having to physically visit a branch. This, to us, remains an admirable feat because with Leo, the banking needs of our customers have become easy and simple – as simple as chatting"; Uzoka pointed out.
Within three years of operations, UBA's Leo has recorded a number of milestones including opened a total of 390,756 accounts; achieving 2,169,384 subscribers; conducting a total of 9,605,703 transaction count worth a value of N81,530,918,868. Leo which has over 2.1m unique users has also generated over 20 million conversations and over 85 million engagements; with such impressive feedback and usage and remains the only AI BoT showcased at the F8 in Mark's Zuckerberg's opening remarks.
UBA's Group Head, Digital Banking, Sampson Aneke, reiterated that Leo is not just a chat machine, but an artificial intelligence personality meant to address any type of banking concerns raised by customers.
"Leo has been operating a secure lifestyle banking platform on Facebook messenger, WhatsApp and IOS and Andriod to assist customers with their transactions while chatting with your friends and business partners. The security with this platform has been that for every transaction, a One Time Password (OTP) is generated to the phone number that is registered on your account," he explained, and added that the bank is working tirelessly to improve LEO's services to the customers in the coming weeks.
United Bank for Africa Plc is a leading Pan-African financial institution, offering banking services to more than twenty-one million customers, across over 1,000 business offices and customer touch points, in 20 African countries. With presence in the United States of America, the United Kingdom and France, UBA is connecting people and businesses across Africa through retail; commercial and corporate banking; innovative cross-border payments and remittances; trade finance and ancillary banking services.
NG Clearing Acquires Clearing, Settlement Technology for its Operations
Following the receipt of an approval in principle from the Securities and Exchange Commission (SEC) in September 2020, to clear and settle exchange traded derivatives instruments, Nigeria's premier central counterparty, NG Clearing Limited, announced that it has signed an agreement with a leading software development firm, Mantissa Infotech Private Limited, for the development, implementation and maintenance of bespoke clearing and settlement technology for its operations.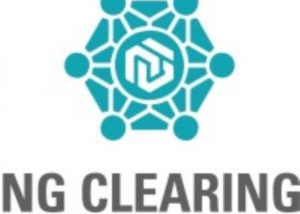 Speaking on the development, Mr. Tapas Das, the company's Managing Director & Chief Executive Officer, said: "We are very excited about this deal, as the deployment of the technology platform puts us in a position to commence operations as soon as we receive final approval from the SEC.
"The technology platform will support the clearing and settlement of derivative instruments across various asset classes i.e., futures and options contracts on indices, equity shares, commodities, currency, rates etc.
"Mantissa's vast experience and end-to-end capability in providing a suite of bespoke technology solutions to leading exchanges and clearing houses in India comes in very handy, having provided both the trading and the clearing & settlement software for 14 years to the National Multi-Commodity Exchange of India Limited (NMCEIL), which was the first national level commodity exchange in India, until NMCEIL was merged with Indian Commodity Exchange Limited (ICEX) in 2018.
"Mantissa's broad experience from providing its technology service to various market infrastructure, including NMCEIL, Metropolitan Stock Exchange of India Limited (MSE), Metropolitan Clearing Corporation of India Limited (MCCIL) and ICEX, has been beneficial in the development of the state of the art technology and we expect that our stakeholders will find the technology very versatile and useful."
NG Clearing Limited is promoted by The Nigerian Stock Exchange and Central Securities Clearing System Plc along with key stakeholders like the Nigeria Sovereign Investment Authority, Access Bank Plc, Consonance Kuramo Special Opportunities, Coronation Merchant Bank Limited, Greenwich Merchant Bank Limited, Union Bank of Nigeria Plc, United Bank for Africa Plc and Association of Securities Dealing Houses in Nigeria.
Wema Bank Begins Bootcamp for Hackaholics Finalists
Wema Bank has commenced the Virtual Bootcamp for its Hackaholics (2.0) Accelerator Program.
A statement explained that the finalists, pooled from over 500 applications, were revealed during the two-day virtual pitch program last year.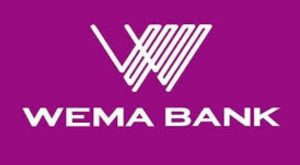 The pitch program began with an opening remark by Mr. Ademola Adebise, the Managing Director, Wema Bank.
He commended the startups for their efforts and willingness to contribute to the growth of Nigerian society.
He had said, "We are very proud to create a platform where businesses can have access to diverse resources that can enable them to provide solutions to prevailing everyday challenges. This is born out of our aspiration to create innovative solutions that can help us as a bank, our environment and the country at large.
"In its second year, we are very excited to have started an initiative focused on creating commercialisation opportunities for participating businesses by leveraging top-notch resources needed to give their solutions a competitive edge in the market."
The first day of the pitch program was an avenue for participating startups to prepare and get to know more about Hackaholics 2.0, the evaluation criteria, an overview of each identified industry, market demands and needs, the importance of tech in these areas, and a session for questions and answers.