#ISurvivedEbola App Connects Survivors to Share Life-Saving Tips
#ISurvivedEbola, the groundbreaking West African multimedia campaign, has launched a new, interactive mobile app that allows Ebola survivors to connect with each other, share public health advice, and update the world on the challenges they still face during their post-recovery lives.
The innovative digital tool debuted in Guinea on January 5.
It is being piloted by the first Guinean survivor to share her story with the #ISurvivedEbola campaign.
The updates from the app appear on the newly launched #ISurvivedEbola website- http://www.isurvivedebola.org, which also houses the stories of a growing community of Ebola survivors from Liberia, Sierra Leone, and Guinea.
In the first-ever message sent via the mobile app, Camara "Fanta" Fantaoulen of Guinea stated in French, "Yes, I survived Ebola, thanks to the help of the brave healthcare workers who treated me. And I've learned that together, we can defeat this virus and protect our families and communities."
After losing her father and five other family members to suspected or confirmed Ebola, Fanta believed her death was imminent when she tested positive for the virus.
Thanks to a combination of early treatment, strict adherence to her treatment plan, and sheer determination, Fanta recovered from the virus and is now providing psychosocial support to Ebola patients.
The mobile app is the latest component of the #ISurvivedEbola campaign, which leverages survivor stories from Liberia, Sierra Leone, and Guinea to deliver vital public health information about Ebola to affected populations, and to reduce the stigma faced by Ebola survivors.
A key way in which the campaign does this is by documenting survivor stories in video, audio, and print formats; then disseminating these stories broadly via local, national, and international media, online platforms, and other distribution channels.
Educational radio dramas that tell fictional yet reality-based stories of survival, and radio call-in shows that feature Ebola survivors as guests, are among the equally important campaign activities.
Funded by Paul G. Allen's Vulcan Productions in response to the Ebola crisis in West Africa, #ISurvivedEbola is part of the #TackleEbola initiative (http://www.tackleebola.com) and the Paul G. Allen Family Foundation's commitment of at least $100 million for Ebola relief.
The campaign is implemented by PCI Media Impact in collaboration with UNICEF.
Carole Tomko, general manager and creative Director of Vulcan Productions, states, "The mobile app really changes the face of this campaign by empowering the people of West Africa to share stories about Ebola and survivorship with each other and the world. The app gives a human face to survivorship and has the potential to create a sense of community in which the survivors, rather than being stigmatized, become leaders and heroes in this fight. The new digital components of the campaign extend our reach beyond West Africa, allowing these very moving, personal stories to be seen and heard globally."
Currently, campaign staff in Liberia, Sierra Leone, and Guinea are providing each survivor who has shared his or her story through the campaign with a smartphone installed with the app, thereby enabling these individuals to use the technology to share information about their lives after recovery.
The smartphones and the app were provided and developed with support from the charity fundraising website GlobalGiving.
Campaign staff expect survivors in all three countries to begin utilizing the app within two weeks.
The mobile app updates will be shared globally on the newly launched #ISurvivedEbola website.
With the release of the app and launch of the website, the #ISurvivedEbola campaign has completed Phase I of its roll-out in Liberia, Sierra Leone, and Guinea.
With active distribution of campaign products across radio, print, digital, and video platforms in West Africa and beyond, the #ISurvivedEbola campaign is also continuing to add stories of hope and resilience to the world's focus on the Ebola outbreak. These stories include two additional survivor story videos from survivors in Liberia and Sierra Leone, respectively.
The latest Liberia video introduces the world to Decontee Davis, a 23-year-old who overcame Ebola but lost her fiancé to the virus.
Decontee now works in an Interim Care Center for children who have come in contact with Ebola patients and are under 21 days of observation.
Many of these children have lost one or both parents to the disease.
In the new Sierra Leone video, audiences meet Aminata Kargbo, a university student who, after surviving Ebola, has arisen as a leader in efforts to educate her fellow countrymen and women on the benefits of early treatment.
"The campaign is really accelerating, especially in the three countries hardest hit by the Ebola outbreak," said Sean Southey, CEO of PCI Media Impact.
"We began in early December with the launch of the campaign and release of the first survivor video (https://vimeo.com/113323185) out of Liberia. Then, the campaign launched educational Ebola-focused radio programs in Liberia and released the premier survivor story out of Sierra Leone (https://vimeo.com/115082561). Now, we have activated the mobile app, released the first survivor story out of Guinea, and launched a website that will allow concerned citizens throughout the world to join the movement."
The multiple #ISurvivedEbola campaign products and activities are reinforcing the existing work being done by organizations like UNICEF in Liberia, Sierra Leone, and Guinea to spread key messages on Ebola to the public.
"While treatment of Ebola patients is critical, the best way to end the Ebola outbreak in West Africa is to cut the chain of transmission and prevent further infections," said Rafael Obregon, Chief of the Communication for Development Section at UNICEF.
Obregon added, "As the global UN lead for the Social Mobilization Pillar of the Ebola response in West Africa, UNICEF is at the helm of efforts to stop transmission by working with national governments and partners to educate the public in Liberia, Sierra Leone, and Guinea about how to protect themselves, their families, and their communities from the virus. #ISurvivedEbola is reinforcing our efforts by providing this information in multiple, highly entertaining forms, including through the testimonies of actual survivors."
Lagos Bus Services Rewards 10millionth Passenger of Its 10 months of Operation
The Lagos Bus Services Limited (LBSL), the leading bus transport company in Lagos State has successfully transported 10 million Nigerians in 10 months of its operations. This disclosure was made in Lagos on Thursday 19, March 2020 by Mr. Idowu Oguntona, the company's Managing Director/Chief Executive, after a commemorative bus ride with the 10-millionth passenger of the company from the Ojodu-Berger Terminus to Tafawa Balewa Square, Lagos Island.
The 10-millionth commuter, Uwuadileke Chinedu, was identified before the trip commenced and was given a one-month free bus pass at a short commemorative ceremony at the bus terminus.
Oguntona, who was accompanied by senior management staff of LBSL, some commuters and guests during the trip, gave company's scorecard and assured stakeholders that its best was yet to come.
He further assured commuters who use the Lagos Bus Services of its commitment to excellence as the gold bar of its operations by moving them to their destinations timely, conveniently, comfortably and at affordable fares.
Oguntona assured Nigerians that the company's long term goal is to help in making Lagos a livable city where most car owners do not see the need to put their cars on the road during business hours as they can count on Lagos Bus Services to transport them to their desired destinations within the City of Lagos.
Oguntona said, "As part of our efforts to facilitate intermodal transportation in Lagos State, we collaborate with LAGFERRY to ensure seamless movement of people, and we are ready to work with other sister organisations to ensure that the Sanwo-Olu administration's blueprint for the transport sector is realised.
The Greater Lagos we envisage with Governor Babajide Sanwo-Olu is a smart city where a resident can get of home, ride on our bus, get on a ferry link a train and still return home in a bus, all in a day's journey. It is no longer a dream without a date. It is now a realisable goal in our life time."
Oguntona further disclosed that the company has been growing organically, tripling its fleet from 50 buses in May 2019 to 150 high capacity buses by December 2019 as part of efforts to improve public transportation in Lagos State. Additional 65 high capacity buses were deployed and seven new major routes opened in February for the use of commuters affected by the restriction order placed on motorcycles and tricycles in some parts of Lagos.
Oguntona also stated that LBSL transports 80, 000 passengers daily on its 15 routes and has such has been able to achieve the significant feat of effectively transporting 10 million passengers in 10 months since 2019 while creating jobs for hundreds of people. He also disclosed that plans were afoot to introduce more high capacity and mini-buses into the company's fleet to serve more commuters across the state.
"LBSL is a key player in the Traffic Management & Transportation; Health and Environment component of the THEMES agenda of Governor Babajide Sanwo-Olu. We have created jobs for over 700 Lagosians, with about 87 per cent of the staff being bus captains, operations staff and technical staff. We have also empowered Lagosians for employment through our driving school that successfully produced 1,969 certified high capacity bus drivers in 2019," he said.
The MD further thanked Governor Babajide Sanwo-Olu for government's support and expressed LBSL's readiness to collaborate with more public agencies to address public transport needs of Lagosians.
Speaking against the backdrop of the recent confirmed cases of COVID-19 in the State and the need for relevant organizations to embrace precautionary measures, Oguntona disclosed that the company is putting in place, necessary measures to minimize exposure to the virus in our buses.
In his words, " As we speak now, the use of sanitizers in all our stations is now compulsory. This is in addition to provision of Thermometer already deployed across our stations to check passenger's Temperature before they board our buses, to contain the spread of this virus and ensure that users of LBSL are safe and protected.
"Apart from this, we have educated our staff and we're extending the same information and sensitization to our users on how to be safe in our buses. We ensure our buses are cleaned properly and disinfected regularly and we advocate a general personal and environmental hygiene for everyone"
The lucky 10-millionth commuter, Uwuadileke Chinedu, thanked the LBSL for its kind gesture, disclosing that it was a pleasant surprise as he never knew the company intended to reward anyone on a day like this.
"Lagos Bus Service has been a blessing since I started patronizing them. Comfortable, convenient and reliable all the time. And with this special milestone and recognition, I go dey follow you…" Chinedu concluded singing and dancing.
MTN Leads Growth in Internet Users in Nigeria
MTN Nigeria is the biggest gainer of new Internet users in one year, according to the latest monthly subscribers' data from the Nigerian Communications Commission (NCC).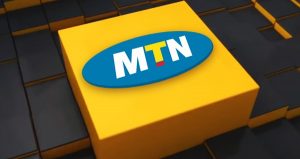 The figure from January 2019 to January 2020, showed that MTN gained 9.6 million new Internet subscribers, followed by Airtel with 5.04 million new Internet.
Globacom, during the period under review, added 1.84 million new Internet customers to its network.
The NCC mobile Internet subscriber's data showed that in one year, 9mobile lost 1.89 million Internet users.
Further analysis of the data indicated that the country gained a total of 16.73 million new Internet users during the period under review.
MTN had 45,931,171 Internet subscribers in January 2019 but recorded 55,527,289users by the end of January 2020.
On the Visafone spectrum, now owned by MTN, there were 90,196 mobile Internet users as of January 2020.
Airtel, which had 30,460,528 Internet subscribers in January 2019, gained 5,042,126 more to record 35,502,654 in January this year while Globacom's mobile Internet subscriber base increased to 29,205,304 in January this year from 27,600,539 in January last year.
On the contrary, the data showed that 9mobile's Internet subscribers declined from 9,882,966 in January 2019 to 8,040,261 in January 2020, losing 1,842,705 mobile Internet users.
MTN Nigeria and Project Tour take "Turn it Up" campaign to Jos 
MTN Nigeria took its 'Turn it up' campaign to the maiden edition of the 'I Believe Summit 2020'. The summit is an annual forum where young and enterprising minds engage in enlightened debates on issues hampering national development with a view to providing possible solutions.
Speaking at the Summit which held in Jos, Olugbenga Hammed, Manager, Go-to-Market, MTN Nigeria said "Amazing opportunities abound in the country for us to take advantage.
"We understand the importance of having these conversations to inspire Nigerians. That is why we are part of this summit.
"We will continue to encourage Nigerians to look within and seek better ways to provide solutions to the country's challenges and turn it up for themselves."
The 'I Believe Summit' is powered by Project Tour Nigeria, a non-governmental vehicle for national reconciliation meant to showcase the wealth of Nigeria's social, economic, cultural and traditional heritage as well as the enormous tourism investment potential in the country.
The Summit will hold in all states of the federation before proceeding for a finale in Abuja.