ITU Rolls Out Regulatory Guidelines for Digital Transformation
International Telecommunication Union (ITU) has released the 2020 Global ICT Regulatory Outlook, and rolled out regulatory guidelines for digital transformation.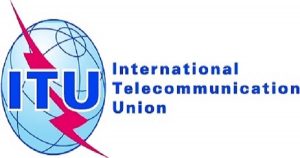 The guidelines include the benchmark of Fifth Generation Collaborative Regulation, a new tool for policymakers and regulators to leverage digital transformation for all through stronger collaboration across sectors.
Speaking about the new regulatory guidelines, Mr. Houlin Zhao, secretary-general, ITU, said: "Collaboration across sectors proves increasingly successful in piloting regulators and policymakers towards broad and inclusive digital transformation. Indeed, digital technologies and services are transforming lives across society – from agriculture to smart water management systems, and ITU stands ready to support regulators and policymakers around the world. The 'G5 Benchmark' serves as a compass for regulators on their journey towards digital transformation for all."
According to him, the benchmark of Fifth Generation Collaborative Regulation, also referred to as the 'G5 Benchmark', would help to fast-track collaboration among regulators and policymakers from the ICT sector and other sectors to drive digital transformation for all.
As the ICT landscape is complex and fast moving, the 'G5 Benchmark' offers metrics to assess gaps, proposes smart roadmaps through shifting regulatory landscapes, tracks progress and proposes solutions where concrete progress towards the Sustainable Development Goals has proved challenging, Zhao said.
He added that the concept of 'regulation generations' would help stakeholders to analyse the maturity of modern regulatory frameworks – from the command and control of first generation (G1) regulation, to a collaborative and harmonised approach in fifth generation (G5) regulation.
The 2020 Global ICT Regulatory Outlook benchmarks regulation across 193 countries worldwide and offers an objective perspective on the latest trends driving ICT policy and regulation. It also highlights six golden rules that accelerate the take-up of mobile broadband and seven rules that boost fixed broadband adoption.
ITU said its findings showed that 16 countries out of 193 now have collaborative regulatory frameworks in place to enable digital transformation for all.
"16 G5 countries now have holistic, forward-looking regulatory frameworks in place set to enable digital transformation across their economies.
"More than half of world's population is concentrated in G2 and G3 countries, with potential to leapfrog to near universal digital inclusion. Meanwhile, a quarter of countries remain in the G3 category, making progress on stronger policy and regulation, but are unable to unlock the full potential of ICT markets," Zhao added.
According to him, in just one decade, G4 became the established standard for every ICT regulator, with more than 50 countries in this category. However, 40 per cent of countries languish in G1 or G2 categories, missing development opportunities and increasingly adrift from global digitisation and economic transformation.
Doreen Bogdan-Martin, director of ITU Telecommunication Development Bureau, said: "The Global ICT Regulatory Outlook 2020 is as a rich, powerful and practical tool to all of us seeking to build a world of meaningful connectivity through regulation that is open across sectors, and above all, collaborative.
"It lays out clearly the trends, the challenges and the opportunities before the regulatory community in 2020 and continues to set out the decades-long ICT regulation story as our industry develops and responds to major world crises like the 2008 financial crash and COVID-19."
Comparing the Global ICT Regulatory Outlook 2020 with regional regulations, Zhao said regulatory frameworks in Africa have evolved the most over the past ten years.
According to him, as of 2018, only two African nations remained in the G1 category.
"Africa's score has kept pace with the rise in world averages, and has exceeded averages of the Arab States, and Asia-Pacific.
In the Americas, over a third of countries have now achieved the highest G4 and G5 generations of regulation.
"Between 2007 and 2018, the region increased its average score more than all other regions, with thirteen countries now having attained G4 status.
Glo Simplifies Customers' Access to Company's Information
Globacom has demystified what used to be a cumbersome task of getting company's information from its website, a situation that had in the past, frustrated several customers from getting relevant information from company's website.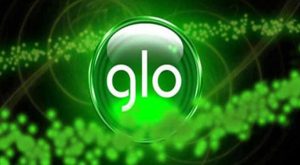 It is now easy for companies and organizations to give their stakeholders free access to their websites through a service called Sponsored Data on the Globacom network.
Through the service, customers and other members of the public will be able to browse the website of the sponsoring company even when the members of public have no active data subscription.
Explaining the service, Globacom said companies would be able to buy data buckets and subsequently allow their existing and prospective customers or any other member of the public to access their websites, apps and other data services without having to expend their own data. The cost of access by the end-user is borne by the sponsoring companies.
Globacom in a statement disclosed that Sponsored Data service is a more targeted and effective method of inducing trial of the sponsoring company's digital products as well as free trial and free sampling of its content.
The telecom operator said the service would give better return on investment (ROI) to the sponsoring companies, adding that it will facilitate over 70 per cent increase in customer engagement and foster incremental revenue through the engagement of new customers. The company said this service would be particularly beneficial to betting companies, IT and Technology companies, manufacturing concerns, banks, schools and others.
Globacom said staff of the sponsoring companies who are on the Glo network could also benefit from the sponsored data plans.
According to Globacom, there are various options for companies and organisations wishing to use the sponsored service as they are free to choose from sponsored data buckets ranging from 200GB to 50TB, according to their needs.
Globacom said "the plans are already available on the network and are valid for renewable 30 days."
Globacom said it would continue to come out with solutions that would boost customer's experience, especially at the period of CoVID-19 that has increased online activities of organisations, since most customers and staff of organisations have shifted to online activities in order to align with the new normal, brought about by COVID-19 pandemic that has negatively impacted on businesses.
Samsung Galaxy S20 FE: Inspired by Fans for the Fans
Samsung Electronics Co., Ltd. has revealed the Galaxy S20 Fan Edition (FE), the newest member of the Galaxy S20 series. Galaxy S20 FE is a premium flagship smartphone that includes innovations Galaxy fans told us they love most, and it is also made available at an accessible price point.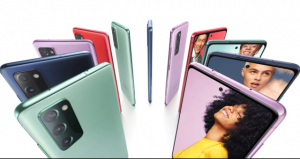 COVID-19 disrupted the world as we knew it and technology is now playing a more crucial role in our lives and that is why we created Galaxy S20 FE; to deliver flagship experiences to more consumers.
Samsung took select features of the Galaxy S20 series, such as the super smooth scrolling display, an AI-powered camera, advanced chipset, hyper-fast connectivity, all day battery, expandable storage, with a streamlined premium design, in order to create the all-new Galaxy S20 FE.
"The S20 FE is an extension of the Galaxy S20 family and is the start of a new way to bring meaningful innovation to even more people to let them do the things they love with the best of Galaxy." Says Mr. Caden Yu, the Managing Director, Samsung Electronics West Africa
All you want, to do what you love
Express the best of yourself when out on a day trip or at night catching fun with a pop of color that reflects your personal style, attitude and personality. The S20 FE comes in variant colors of Cloud Red, Cloud Lavender, Cloud Mint and Cloud Navy.
With the S20 FE, the fun never stops. The pro grade camera and 30X Space zoom help you capture memorable moments whether near or far at day time.
Plus, the night mode multi-frame and powerful performance gets you through the fun nights and the 4500mAH battery keeps you on all day with little in between time to recharge using the 15W fast charging.
And since life can be unpredictable, the Galaxy S20 FE is water and dust resistant; IP68 rated. Better yet, when accidents happens, one can rest easy knowing the 24 months warranty and Screen repair offer that comes with Pre order has got your back.
Pre order
The S20 FE is available for pre order from the 9th of October with a Wireless Bluetooth earphones, Clear Standing cover and Screen repair offer. You also get a 4 month Free Subscription on YouTube premium. Trade In Discount Offer also available from Pre order. Trade in your old phones and enjoy discount on the S20 FE
Launch
The S20 FE would be officially available in the market from the 23rd of October. Visit any of our Samsung Experience Store nationwide for an amazing and pleasurable experience.
Device Specifications
With its variants of colors, S20 FE comes with a 6GB RAM/128GB ROM, a long lasting battery of 4500mAh with 15W fast charging, a 32MP selfie camera and a 120Hz Super-Amoled display.
MTN Revv Programme: Experts Train SMEs on Customer Experience and Data Analytics
Experts at the latest edition of the Revv Programme masterclass have trained SME owners how to improve customer experience and maximise data analytics to scale their business growth.
The virtual conference themed: "Redefining customer experience through effective customer relationship management and data analytics" which was held on Wednesday, September 23, 2020.
Panelists at the conference included the Olubayo Adekanmbi, Chief Transformation Officer, MTN Nigeria,  Ugonwa Nwoye, Chief Customer Relations Officer, MTN Nigeria, Adenike Ogunlesi, founder and Chief Responsibility Officer, Ruff N' Tumble,  Chairman, Fasmi CRO Group, Prof. Ndubuisi Ekekwe and Principal consultant, Niche Customer Experience Consulting Firm, Debbie Akwara.
Olubayo Adekanmbi, who is an astute business leader and recognised data scientist, shared insights on the customer mindset in a post-COVID economy.
According to him, "Even though we are in a new normal, we are still dealing with a person who has the capacity to adjust to every environment.
"As SMEs we have to observe the environment, learn from it and take actions accordingly".
Ugonwa Nwoye brings over 25 years of management experience across industries including Oil and Gas.
She advised the participating SMEs to pay attention to diverse customer channels as they arise.
"You need to meet the customers where they are. To achieve this, a good customer database is essential. You need to know the kind of channels your customer wants to be reached."
While sharing her experience as an entrepreneur of over three decades, Adenike Ogunlesi emphasized that customers want to feel good where they spend their money.
"The most important thing is that regardless of the technological tools you deploy today, it is all about the experiential economy which is the way you make people feel."
While thanking MTN for the Revv initiative she noted, "This sort of platform allows SMEs to learn much quicker than the opportunity we got thirty years ago, well done to MTN".
The Revv Programme was launched in August by MTN Nigeria as an initiative to train over 10,000 SMEs by adopting a four-pronged approach that includes masterclass sessions, support with productivity tools, access to market and advisory initiatives.
The programme seeks to help SMEs relearn, readjust, and retool their businesses in a post-COVID economy.
Since inception, over 5,000 entrepreneurs have attended the Revv masterclasses with more than thirty business leaders and industry experts across different sectors facilitating the sessions.
Participants at the masterclasses have been enjoined to take full advantage of the programme for a chance to join Y'ello 200, an accelerator programme by MTN Nigeria where select small business owners will access a broad range of technology and productivity support tools in addition to expert advisory.