ITU standards to integrate Internet of Things in Smart Cities
ITU members have established a new ITU-T Study Group to address the standardization requirements of Internet of Things (IoT) technologies, with an initial focus on IoT applications in smart cities.
The new group is titled "ITU-T Study Group 20: IoT and its applications, including smart cities and communities".
It will be responsible for international standards to enable the coordinated development of IoT technologies, including machine-to-machine communications and ubiquitous sensor networks.
The group will develop standards that leverage IoT technologies to address urban-development challenges.
A key part of this study will be the standardization of end-to-end architectures for IoT and mechanisms for the interoperability of IoT applications and datasets employed by various vertically oriented industry sectors.
The deployment of IoT technologies is expected to connect an estimated 50 billion devices to the network by year 2020, impacting nearly every aspect of our daily lives.
IoT is contributing to the convergence of industry sectors, with utilities, healthcare and transportation among the many sectors with a stake in the future of IoT technologies. The new ITU-T Study Group provides the specialized IoT standardization platform necessary for this convergence to rest on a cohesive set of international standards.
IoT technologies offer both developed and developing countries an opportunity to transform city infrastructure, benefiting from the efficiencies of intelligent buildings and transportation systems, and smart energy and water networks.
ITU is well positioned to assist government and industry in capitalizing on this opportunity.
"Building smart sustainable cities will require efficient collaboration between the public and private sectors," said ITU Secretary-General Houlin Zhao.
"This new ITU-T Study Group will bring together a diverse selection of stakeholders, placing ITU's technical expertise at the service of other industry sectors as well as the national and metropolitan administrations responsible for urban development."
"The coming five years will be crucial in ensuring that IoT technologies meet their potential," said Chaesub Lee, Director of the ITU Telecommunication Standardization Bureau.
"ITU-T is very active in IoT standardization, and we aim to assist cities around the world in creating the conditions necessary for IoT technologies to prove their worth in addressing urban-development challenges."
In May, Dubai became the world's first city to assess the efficiency and sustainability of its operations using the key performance indicators developed by the ITU-T Focus Group on Smart Sustainable Cities (FG-SSC).
The two-year pilot project will evaluate the feasibility of the indicators with the aim of contributing to their international standardization.
"Networks of IoT technologies will improve our understanding of how cities function, introducing many opportunities for efficiency gains," said Nasser Almarzouqi of the Telecommunications Regulatory Authority of the United Arab Emirates, Chairman of the new Study Group.
"With participants representing the many stakeholders in the field of information and communication technologies, this Study Group will be influential in promoting the development of the highly efficient 'systems of systems' that will help bridge the digital divide and enable a more connected world."
Glo Simplifies Customers' Access to Company's Information
Globacom has demystified what used to be a cumbersome task of getting company's information from its website, a situation that had in the past, frustrated several customers from getting relevant information from company's website.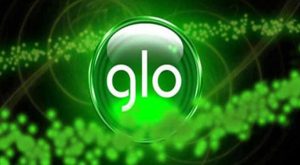 It is now easy for companies and organizations to give their stakeholders free access to their websites through a service called Sponsored Data on the Globacom network.
Through the service, customers and other members of the public will be able to browse the website of the sponsoring company even when the members of public have no active data subscription.
Explaining the service, Globacom said companies would be able to buy data buckets and subsequently allow their existing and prospective customers or any other member of the public to access their websites, apps and other data services without having to expend their own data. The cost of access by the end-user is borne by the sponsoring companies.
Globacom in a statement disclosed that Sponsored Data service is a more targeted and effective method of inducing trial of the sponsoring company's digital products as well as free trial and free sampling of its content.
The telecom operator said the service would give better return on investment (ROI) to the sponsoring companies, adding that it will facilitate over 70 per cent increase in customer engagement and foster incremental revenue through the engagement of new customers. The company said this service would be particularly beneficial to betting companies, IT and Technology companies, manufacturing concerns, banks, schools and others.
Globacom said staff of the sponsoring companies who are on the Glo network could also benefit from the sponsored data plans.
According to Globacom, there are various options for companies and organisations wishing to use the sponsored service as they are free to choose from sponsored data buckets ranging from 200GB to 50TB, according to their needs.
Globacom said "the plans are already available on the network and are valid for renewable 30 days."
Globacom said it would continue to come out with solutions that would boost customer's experience, especially at the period of CoVID-19 that has increased online activities of organisations, since most customers and staff of organisations have shifted to online activities in order to align with the new normal, brought about by COVID-19 pandemic that has negatively impacted on businesses.
Samsung Galaxy S20 FE: Inspired by Fans for the Fans
Samsung Electronics Co., Ltd. has revealed the Galaxy S20 Fan Edition (FE), the newest member of the Galaxy S20 series. Galaxy S20 FE is a premium flagship smartphone that includes innovations Galaxy fans told us they love most, and it is also made available at an accessible price point.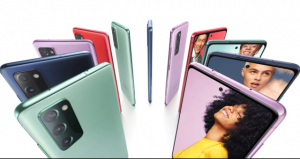 COVID-19 disrupted the world as we knew it and technology is now playing a more crucial role in our lives and that is why we created Galaxy S20 FE; to deliver flagship experiences to more consumers.
Samsung took select features of the Galaxy S20 series, such as the super smooth scrolling display, an AI-powered camera, advanced chipset, hyper-fast connectivity, all day battery, expandable storage, with a streamlined premium design, in order to create the all-new Galaxy S20 FE.
"The S20 FE is an extension of the Galaxy S20 family and is the start of a new way to bring meaningful innovation to even more people to let them do the things they love with the best of Galaxy." Says Mr. Caden Yu, the Managing Director, Samsung Electronics West Africa
All you want, to do what you love
Express the best of yourself when out on a day trip or at night catching fun with a pop of color that reflects your personal style, attitude and personality. The S20 FE comes in variant colors of Cloud Red, Cloud Lavender, Cloud Mint and Cloud Navy.
With the S20 FE, the fun never stops. The pro grade camera and 30X Space zoom help you capture memorable moments whether near or far at day time.
Plus, the night mode multi-frame and powerful performance gets you through the fun nights and the 4500mAH battery keeps you on all day with little in between time to recharge using the 15W fast charging.
And since life can be unpredictable, the Galaxy S20 FE is water and dust resistant; IP68 rated. Better yet, when accidents happens, one can rest easy knowing the 24 months warranty and Screen repair offer that comes with Pre order has got your back.
Pre order
The S20 FE is available for pre order from the 9th of October with a Wireless Bluetooth earphones, Clear Standing cover and Screen repair offer. You also get a 4 month Free Subscription on YouTube premium. Trade In Discount Offer also available from Pre order. Trade in your old phones and enjoy discount on the S20 FE
Launch
The S20 FE would be officially available in the market from the 23rd of October. Visit any of our Samsung Experience Store nationwide for an amazing and pleasurable experience.
Device Specifications
With its variants of colors, S20 FE comes with a 6GB RAM/128GB ROM, a long lasting battery of 4500mAh with 15W fast charging, a 32MP selfie camera and a 120Hz Super-Amoled display.
MTN Revv Programme: Experts Train SMEs on Customer Experience and Data Analytics
Experts at the latest edition of the Revv Programme masterclass have trained SME owners how to improve customer experience and maximise data analytics to scale their business growth.
The virtual conference themed: "Redefining customer experience through effective customer relationship management and data analytics" which was held on Wednesday, September 23, 2020.
Panelists at the conference included the Olubayo Adekanmbi, Chief Transformation Officer, MTN Nigeria,  Ugonwa Nwoye, Chief Customer Relations Officer, MTN Nigeria, Adenike Ogunlesi, founder and Chief Responsibility Officer, Ruff N' Tumble,  Chairman, Fasmi CRO Group, Prof. Ndubuisi Ekekwe and Principal consultant, Niche Customer Experience Consulting Firm, Debbie Akwara.
Olubayo Adekanmbi, who is an astute business leader and recognised data scientist, shared insights on the customer mindset in a post-COVID economy.
According to him, "Even though we are in a new normal, we are still dealing with a person who has the capacity to adjust to every environment.
"As SMEs we have to observe the environment, learn from it and take actions accordingly".
Ugonwa Nwoye brings over 25 years of management experience across industries including Oil and Gas.
She advised the participating SMEs to pay attention to diverse customer channels as they arise.
"You need to meet the customers where they are. To achieve this, a good customer database is essential. You need to know the kind of channels your customer wants to be reached."
While sharing her experience as an entrepreneur of over three decades, Adenike Ogunlesi emphasized that customers want to feel good where they spend their money.
"The most important thing is that regardless of the technological tools you deploy today, it is all about the experiential economy which is the way you make people feel."
While thanking MTN for the Revv initiative she noted, "This sort of platform allows SMEs to learn much quicker than the opportunity we got thirty years ago, well done to MTN".
The Revv Programme was launched in August by MTN Nigeria as an initiative to train over 10,000 SMEs by adopting a four-pronged approach that includes masterclass sessions, support with productivity tools, access to market and advisory initiatives.
The programme seeks to help SMEs relearn, readjust, and retool their businesses in a post-COVID economy.
Since inception, over 5,000 entrepreneurs have attended the Revv masterclasses with more than thirty business leaders and industry experts across different sectors facilitating the sessions.
Participants at the masterclasses have been enjoined to take full advantage of the programme for a chance to join Y'ello 200, an accelerator programme by MTN Nigeria where select small business owners will access a broad range of technology and productivity support tools in addition to expert advisory.