Iya Jogbo, Popular Radio Presenter Dies
Emmanuella Pobeni Adepoju, popularly known as Iya Jogbo, a  popular Max FM Lagos radio presenter, is dead.
According to the management of TVC Communications, owners of TVC, TVC News and Max FM Lagos and Abuja, Iya Jogbo died on Friday after a brief illness from bronchitis and an enlarged heart.
She was popular with the Wetin Dey show on Max FM.
Andrew Hanlon, chief executive officer of TVC Communications said the terribly sad news of Emmanuella's passing sent a shock wave of grief and sorrow throughout the TVC Communications, and MAX FM family.
"Whilst we struggle to come to terms with her untimely passing, our hearts and minds are focused solely on her beloved children and her immediate and extended family and friends.
"Emmanuella's presence will be with us forever as she leaves a legacy of enormous talent and spirit from the almost 10 years she spent with the company as a key member of the much loved Wetin Dey show on Max FM.
"She will be deeply missed by us all and by her many thousands of fans who tuned in to hear her unique broadcasts every day," Hanlon said.
Her fans have been mourning the demise since the death news broke on social media.
Rotimi Savage said her death was heart-breaking.
"She made me listen to Wetin Dey almost every day. This is really sad, my sincere condolences and her colleagues and her family. what a loss," he said.
A shocked Alice Olowoyeye asked: "Are you for real. I can't believe this. Tears in my eyes …no way. Oga oooo. May God give the nation fortitude to bear the loss."
Helen Adeniran described Iya Jogbo's death as exit of an icon.
"A life toucher and changer; though you die but you still live on in our heart," she wrote.
An Islamic scholar, Ustadh Imran Rufai said: "After interviewing me in 2017 in a live show, she became so passionate about Islam and would always call me in private for my opinions on issues concerning her life. We will surely miss the smiles you put in your staunch audience."
Femi Aletan said he prayed the sad news was a prank because "It is very difficult to believe. So full of life. May the Lord console all she left behind."
Magu, Suspended EFCC Boss Says He Never Received Bribe all His Life
Ibrahim Magu, suspended acting chairman, Economic and Financial Crimes Commission, (EFCC), on Wednesday said he has never received bribe all his life.
Magu was testifying before the Justice Ayo Salami panel probing allegations of corruption against him.
The suspended EFCC boss said anyone who claim he had ever given him bribe should come forward before the panel to testify against him.
He was responding to allegations that he allowed a suspect Hima Aboubakar, a Nigerien National to escape from justice.
The suspended EFCC boss had opened his defense on Monday to clear corruption allegations against him.
The probe panel has allowed him to have only two lawyers represent him at a time.
On Monday & Tuesday, he was represented by Wahab Shittu and Aliyu Lemu.
In yesterday's proceedings, he was represented by Shittu and Tosin Ojaomo.
HP, AU Commission Sign MoU to Collaborate for Development of Entrepreneurial Skills in Africa
HP Inc. in partnership with the African Union Commission (AUC) signed a Memorandum of Understanding (MoU) to foster entrepreneurial learning in Africa.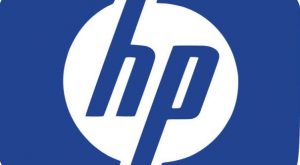 The aim of the MoU is to further cement the collaboration between these two parties in building entrepreneurial skills across the continent and to leverage HP Foundation's Learning Initiative for Entrepreneurs (HP LIFE).
HP LIFE provides people in the region with access to 32 free, online courses in seven languages to build key business competencies as set out in the AGENDA 2063.
AGENDA 2063 is Africa's blueprint and master plan for transforming Africa into the global powerhouse of the future.
It is the continent's strategic framework that aims to deliver on its goal for inclusive and sustainable development and is a concrete manifestation of the pan-African drive for unity, self-determination, freedom, progress, and collective prosperity.
HP Inc. and the AUC have agreed to exchange information and material on enhancing quality education for learners and entrepreneurs in Africa, organize symposiums and conferences on education and skills development initiatives, leverage the online platform HP LIFE, which is aimed to enroll a million users between 2016 and 2025 and is part of HP's commitment to enable better learning outcomes for 100 million people globally by 2025.
The aim of the MoU is to ensure closer collaboration and exchange of information between the parties, in a manner that creates synergies in Youth Skills Development, Academic Exchanges, and Research in Africa.
"HP is driving access to quality education globally to enable anyone and everyone to build skills to compete in the digital economy," said Issam Essadiqi, Interim Managing Director, HP Africa. "Making education more accessible and effective helps people get better jobs, launch small businesses, and create opportunities for their families and communities.
"HP believes technology can be the great equalizer in education and is using it to enable students to get access to quality education in the classroom and beyond."
The AU Commissioner for Human Resource, Science and Technology H.E Prof. Sarah Anyang Agbor said, "The partnership with HP will accelerate our education response to Covid-19 and beyond to ensure accessible and continued learning for African youth.
The African Union's education agenda, which has a focus on digital learning is well complemented by the opportunities that the work with HP will bring about for African youth.
In line with prioritizing distance learning, the partnership will support individuals and institutions of learning to provide the requisite expertise and opportunities."
HP LIFE was first offered through hundreds of local training centers in countries such as Nigeria, Tunisia, South Africa, Uganda, and Kenya, to help people learn the skills to start or grow a business or improve their employment prospects.
In 2012, HP LIFE expanded to an online platform. Since 2016, over 116,000 men and women across Africa have already received HP LIFE training. 82% of women who took part in an HP LIFE survey said that participating in the programme had increased their confidence in their future
Today, technology can support new styles of learning. PCs and tools designed for education can offer students flexibility of time, place, and pace of learning, whether in or out of the classroom, or in a blend of environments.
HP and the AUC's joint efforts have the potential to uplift access of education and opportunities for career work and economic growth, and this collaboration has the potential to make lifelong learning a reality.
"TIME 100" Lists Tony Elumelu among 100 Most Influential People in the World 2020
TIME has named Tony O. Elumelu, one of Africa's leading investors and philanthropists, in the 2020 TIME100, the annual list of the 100 most influential people in the world.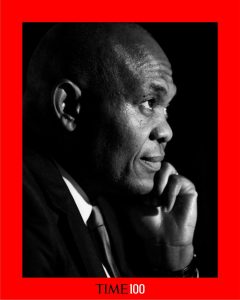 The list, now in its seventeenth year, recognises the activism, innovation, and achievement of the world's most influential individuals.
Mr Elumelu, who is one of only four Africans on the 2020 list, is recognised for his track record of business turnaround and value creation, and economic empowerment of young Africans.
Tony Elumelu is the founder and chairman of Heirs Holdings, his family owned investment company, committed to improving lives and transforming Africa, through long-term investments in strategic sectors of the African economy, including financial services, hospitality, power, energy and healthcare.
He is the Chairman of top pan-African financial services group, the United Bank for Africa (UBA), which operates in 20 countries in Africa, the United Kingdom, France, and is the only African bank with a commercial deposit taking licence in the United States.
The bank provides corporate, commercial, SME and consumer banking services to more than 21 million customers globally.
Elumelu also chairs Nigeria's largest quoted conglomerate, Transcorp, whose subsidiaries include Transcorp Power, one of the leading generators of electricity in Nigeria and Transcorp Hotels Plc, Nigeria's foremost hospitality brand.
Mr Elumelu is the most prominent champion of entrepreneurship in Africa. In 2010, he created The Tony Elumelu Foundation (TEF), the philanthropy empowering a new generation of African entrepreneurs, catalysing economic growth, driving poverty eradication and ensuring job creation across all 54 African countries.
Since inception, the Foundation has funded just under 10,000 entrepreneurs and created a digital ecosystem of over one million as part of its ten year, US$100m commitment through the TEF Entrepreneurship Programme.
Self-funded, the Foundation is increasingly sharing its unique ability to identify, train, mentor and fund young entrepreneurs across Africa, with institutions such as the UNDP, the ICRC and leading European development agencies.
Tony Elumelu Named In "TIME 100" List Of 100 Most Influential People In The World 2020Heirs Holdings, which serves as a corporate role model for African businesses, and the Tony Elumelu Foundation will both celebrate 10 years of impact in November.
Their mission continues to be inspired by Mr Elumelu's economic philosophy of Africapitalism, which positions the private sector, and most importantly entrepreneurs, as the catalyst for the social and economic development of the continent.