JACITAD Policy Forum Reviews Lawful Interception Regulation
The Joint Action Committee on ICT Awareness and Development (JACITAD), the umbrella body for ICT Journalism in Nigeria has announced plans to host the inaugural edition JACITAD Policy Review Forum on the Draft Lawful Interception of Communications Regulations that was recently released by the Nigerian Communications Commission (NCC), the telecommunications industry regulatory authority in the country.
The Draft Lawful Interception of Communications Regulations will empower security agencies in the country to monitor telephony, Internet and other electronic communications as part of measures by the government to secure lives and property in Nigeria when it goes into effect.
Mr. Emeka Aginam, communications officer of JACITAD, said that the ICT journalism interest group is organising the Policy Review Forum to generate feedback on the draft regulation from a cross section of stakeholders and also foster public understanding of its implications for Nigerians.
The JACITAD Forum will hold on May 14, 2013 in Lagos and is expected to attract speakers from the diversity of ICT industry stakeholder associations, journalism groups, civil liberty groups and the political elite.
The telecommunications regulator said that the Regulations are made to provide a legal and regulatory framework for the lawful interception of communications in Nigeria by designated law enforcement authorities in the interest of national security, for the purpose of preventing or investigating a crime and for the purpose of protecting and safeguarding the economic well-being of Nigerians.
The Regulation also seeks to safeguard the interest of public emergency or public safety and give support to any international mutual assistance agreements for the collection and disclosure of intercepted communications, among others.
According to Mr. Aginam, "JACITAD is pleased to convene the forum as part of its contribution towards promoting public understanding and discourse on the draft regulation and also foster better understanding of the subject matter by the journalism community and by extension, the audience of the media in Nigeria."
The JACITAD Policy Review Forum will be attended by the ICT Journalism Community in Nigeria cutting across Reporters, Bloggers, Correspondents, Editors and Publishers from leading Newspapers, Magazines and Specialised Industry Journals.
Microsoft Moves into 5G Race with Azure Cloud for Telecom Operators
Microsoft Corp unveiled a new cloud platform on Monday aimed at enabling telecom operators to build 5G networks faster, reduce costs and sell customised services to business clients.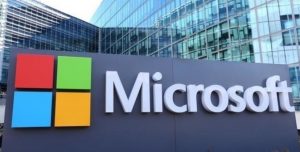 After banning China's Huawei from its telecom network, the U.S. government has been pushing big American companies such as Microsoft to get more involved with 5G – a technology which promises to enable everything from self-driving cars to remote surgery and more automated manufacturing.
The new platform will be on Azure, Microsoft's flagship cloud computing business, and the company says it will reduce infrastructure costs, give flexibility to add services on demand and use artificial intelligence to automate operations.
Yousef Khalidi, corporate vice president for Azure Networking, told Reuters that it could cut costs by 30%-40% in some cases.
The developer of Windows and Office software entered the 5G arena after its acquisition of cloud networking companies Affirmed Networks and Metaswitch earlier this year.
"The telco DNA was obtained through those acquisitions and we went from a small number of engineers in this space to literally hundreds of engineers," said Khalidi. "On the other hand, the foundational pieces, including edge compute, we have had in a pipeline for many years."
The company has already partnered with companies ranging from telecom operators such as Verizon VZ.N and AT&T T.N to network equipment firms such as Samsung 005930.KS and Mavenir to either use or sell the new platform to clients.
Microsoft's move will increase competition for existing 5G service vendors like Nokia NOKIA.HE and Ericsson ERICb.ST, said CCS Insight analyst Nicholas McQuire.
Interior Ministry Boosts Digitization Process with New ICT Projects
Ogbeni Rauf Aregbesola, Minister of Interior, over the weekend commissioned the e-Library, e-Law Library, CCTV Surveillance network services and other projects in his office in Abuja to digitize work processes and procedures in the Ministry.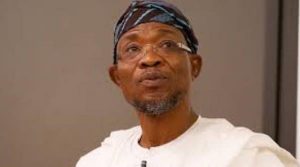 Represented by the Permanent Secretary, Georgina Ekeoma Ehuriah, Ogbeni Rauf Aregbesola said that the projects were part of President Muhammadu Buhari's efforts at repositioning the Ministry for better performance in line with its mandate of providing internal security and citizenship integrity for Nigerians and foreigners alike.
According to him, the e-Library will avail officers the opportunity to access the right information, in the right form and time.
"The e-Library gives our legal and other officers 24/7 access to a wide range of online resources, which can be updated in real time and we believe this will enhance the quality of their work to the benefit of the Ministry", he said.
The Minister further assured of government's commitment to putting in place measures that will boost staff capacity and also ensure self-development, with a view to ensuring proper implementation of projects, policies and programmes that will improve the lives of Nigerians which would lead to economic transformation in line with the present Administration's policy thrust.
Aregbesola emphasized that crime and criminality has become complex to handle, the world over, hence the need to deploy modern technology to fight it.
He therefore called on staff to see the projects as morale booster for self-development and urged them to continue to support the efforts of government towards improving the lives of its citizens.
Earlier, Lanre Adesuyi, the Chief Executive Officer, Havillah Merchants Limited, thanked the Minister for giving them the opportunity to provide workers with state of the art equipment for efficient service delivery.
On his own part, Mr. Mohammed Mustapha, the Managing Director, Aliph Technologies, called on government at all levels to see the deployment of modern technology as one of the best ways to tackle security challenges in the contemporary world.
Heritage Bank, PWC, Deloitte Canvass Use of Tech to Tackle Fraud & Rescind Effects of Covid-19
Heritage Bank Plc, Nigeria's Most Innovative Banking Service provider has called on internal auditors of banks to adopt the various digital technologies to prevent fraud and annul the adverse impact of Covid-19 on the financial ecosystem.
Ifie Sekibo, managing director/CEO of Heritage Bank, speaking at the just concluded 47th Quarterly Meeting of the Association of Chief Audit Executives of Banks in Nigeria (ACAEBIN), disclosed that for improved banking operations and safer financial system for stakeholders, internal auditors must be dynamic and quick to adopt various digital measures.
Raising the alarming impact of fraudulent activities in the banking sector, Sekibo quoted PricewaterhouseCoopers' (PWC's) Global Economic Crime and Fraud Survey 2020, revealing that that the total cost of cybercrimes is worth an eye-watering $42 billion, which was cash taken straight off companies' bottom line, whilst 13% of those who had experienced  fraud said they had lost $50 million-plus.
Sekibo, who spoke on the theme, "Elevating Internal Audit's Role in the Face of Emerging Risks and Opportunities" organised virtually and hosted by the Heritage Bank, urged, "While it was sufficient for yesterday's auditor to understand regular and routine banking practices such as credit, treasury, etc in his traditional assurance role, for him to be relevant in harnessing the opportunities in today's business world, he must become versed in cybersecurity, artificial intelligence, data analytics, fraud management, regulatory pronouncements, forensics etc and having equipped himself, present balanced, objective audit reports to Executive Management while striking the right balance between the assurance and consulting responsibilities."
In her keynote address, titled, "Elevating Internal Audit Role In The Face Of Emerging Risks and Opportunities," Ibukun Beecroft, Partner Risk Advisory at Deloitte, noted that the banking industry in Nigeria today has adopted various digital measures to keep the business running and delivering services to the customers but there was need for Internal Audit (IA) positioned to provide the required assurance and consulting services in the face of the changes and attendant risk, particularly increased cyber-risks.
Quoting 2018 Financial Stability Report by the Central Bank of Nigeria, she stated that Banks recorded 25,029 confirmed cases of fraud and this resulted in a loss of N2.21 billion. More than 90% of fraud cases in 2018 were perpetrated via technologically driven channels.
"As Internal Auditors, the knowledge of technology would enable us identify gaps in our core banking applications and other applications and provide relevant recommendations to eliminating loopholes that may serve as an avenue for potential fraud.
She, however, advised auditors on the need to focus on advanced technologies and risk management operations as reflected around the Three Lines of Defense (3LOD) churned out by the Institute of Internal Auditors, which create opportunities for IA and its future role.
Beecroft warned that the ever-changing landscape and evolving risks in the banking industry could render the current internal audit plan obsolete.
According to her, internal auditors should reprioritise the audit plan as soon as possible to provide assurance over the most consequential risks while being cognisant of the impact on operations.
"To take advantage of these changes and disruptions, auditors need to rethink their role by adapting to and embracing change, enabling the IA function to become more agile, nimble, and forward-looking, thus driving change through the 3LOD," Beecroft stated.
Yetunde Oladeji, director Internal Audit Services at PricewaterhouseCoopers Limited (PWC), who spoke on the theme, "Elevating IA's role to meet today's emerging risks," advised that the banking sector should be dynamic, prioritse digitization and flexibible workforce strategies as these would determine its ability to adapt to rapidly changing circumstances to survive and thrive.