Konga Crashes Price to Celebrate 7th Anniversary
Konga,Nigeria's composite e-commerce giant, has flagged-off mouth-watering discount sales to celebrate the seventh anniversary of its groundbreaking strides in the Nigerian e-commerce sector.
The promotion will cover a wide range of products ranging from electronics, mobile phones, tablets, fashion, wine/spirits, home appliances, computers/accessories, Fast Moving Consumer Goods (FMCG) and much more.
The Konga 7th Anniversary sale will run from June 24th to July 7th 2019. Shoppers on Konga will enjoy amazing offers including flash sales and treasure hunt.
There are also special deals and offers for visitors to its nationwide network of stores.
Furthermore, shoppers stand to enjoy free delivery nationwide on orders above N15,000 from Konga warehouse.
Chidalu Ekeh, head of Marketing, explained that Konga's commitment to customers in the past seven years is borne out of deep appreciation for their patronage and loyalty.
She added that this comes with an unbeatable offer of best prices and quality products.
"We've been able to serve our customers exceptionally these past seven years and that is down to our innovations in technology, swift delivery, cutting-edge service and other interventions that have improved the shopping experience.
"We are closest to Nigerians with the establishment of over 30 experience stores in major locations across the nation.
"Added to this is the presence of massive regional warehousing facilities that cater to the needs of our growing database of merchants and customers.
"The Konga Marketplace, a structure we pioneered, remains the best and most trusted online marketplace on this side of the Atlantic.
"We have also expanded the suite of offerings through Konga Pay, a Central Bank of Nigeria-licensed mobile money e-wallet as well as Konga Travel which remains the first omni-channel travel booking agency in Nigeria with best deals.
"Furthermore, Kxpress, our in-house logistics arm, is a world class company that has resolved the thorny issue of last mile delivery to our teeming customers nationwide. This is in addition to handling critical deliveries to external parties.
"We are excited with the journey and our aim is to go the extra-mile in satisfying our customers – a reason we crashed our prices to make the offers juicy.
"With our effective customer service, we have the capacity to attend to and resolve feedbacks promptly.
"Our customers also have a range of payment options to choose from including payment on delivery, online payment through Konga Pay, payment on collection, cash payment in the store, payment through Visa, payment through USSD and much more," she concluded.
MTN Fetches $142.32m from Sale of Jumia Stake
MTN raised $142.32 million from the sale of its 18.9% interest in Jumia Technologies, online retailer, as part of its asset optimisation strategy that has seen it exit some of its non-core business ventures.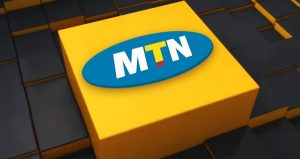 The company, which is Africa's largest mobile operator, is in the process of consolidating its mobile technology assets to focus on the African market, which has been its stomping ground for years.
Jumia, which is listed in New York, operates in 14 African countries and is considered a market leader in e-commerce, with a market capitalisation of $1.3 billion.
MTN said it had exited the company as part of its "asset realisation programme".
It also fetched R204 million from the localisation of its 8% shareholding in MTN Zambia.
The company said in August it would begin its exit out of the Middle East by selling its 75% stake in Syria to Romanian technology investment company TeleInvest, in a process which would take between three to five years.
The offloading of a stake in Iran's ride-hailing app Snapp is also being considered.
In an operational update on Friday, MTN said its growth in the third quarter was supported by strong performance of its operations in South Africa, Nigeria and Ghana, which saw it add 12 million subscribers to hit 273 million users across its 21 markets.
Service revenue during the quarter increased by 11.4% to more than R43 billion, as Covid-19 restrictions drove demand for data usage.
"We have now increased our full year forecast for capital expenditure to R26 billion, to ensure that our networks provide reliable connectivity and digital services to all of our 273 million-and-growing subscriber base," said Ralph Mupita, chief executive officer.
The group also reported growth of 21% in fintech revenue and 37.5% in digital revenue, driven by the increased adoption and usage of digital offerings.
A4AI Asks Nigeria not to Pass Communication Tax Bill
Alliance for Affordable Internet (A4AI), has advised the Nigerian government not to pass its Communication Service Tax (CST) Bill into law.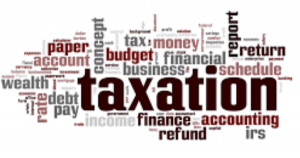 The body in its review of the bill said the nine per cent tax being proposed on communication services would jeopardise the country's target of 70 per cent broadband penetration by 2025.
While telecom operators in the country had also condemned the bill, saying it would lead to an increase in the cost of data and voice call for the subscribers, A4AI in its report of an assessment of the bill said: "CST Bill might impede telecoms service delivery to the people, and also likely to negatively affect increased broadband penetration as a result of increased charges."
"The CST will effectively increase the cost of operations for all such businesses. The affected services will either become more expensive for consumers, or the providers will charge the same rates while absorbing the tax, as was the situation in Ghana until last month," it added.
Noting that the Central Bank of Nigeria (CBN) and its partnering institutions were betting on Nigeria's impressive mobile penetration number, which stood at 203 million as of August to widen the financial inclusion net, the group said this would also be affected by the CST.
"The Communications Tax Bill would put the economic impact of mobile services at risk," it added.
MTN Nigeria Reports N975.8Bn Revenue for Q3
MTN Nigeria has recorded a 13.9 per cent boost in its revenue for the third quarter of 2020, posting N975.76 billion.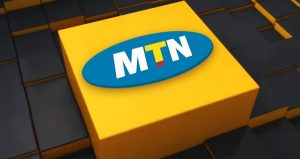 This is higher than the N856.549bn recorded in the same period last year.
The financial performance submitted to the Nigerian Stock Exchange (NSE) also indicates that operating profit increased by 7.8% from N284.7bn in Q3 2019 to N307.0bn.
The growth in operating profit was largely impacted by the increase in finance costs as a result of increased borrowings (September 2019: N381bn, September 2020: N509bn), leading to a decline of 0.6% in profit before tax to N211.6bn.
The key metrics, which impacted the Q3 2020 figures posted by the firm includes Mobile subscribers increased by 3.9 million to 75m.
Active data users increased by 1.7m to 30.7m.
Earnings before interest, tax, depreciation, and amortization (EBITDA) grew by 9.1% to N497.9bn.
Profit before Tax (PBT) declined by 0.6% to N211.6bn while Earnings per Share (EPS) declined by 3.3% to N7.1 kobo
Notably, smartphone penetration grew to 45.2%, from 43.5% in Q2, and 41.7% in Q3-19, while 4G population coverage grew to 52.9%, up from 48.6% in Q2 and 35.4% in Q3-19.
Ferdi Moolman, CEO, said, "Following a decline in voice traffic and an acceleration in data during lockdowns in Q2, we have seen a normalisation of traffic as restrictions have been removed, with a recovery voice traffic and continued growth in data. This has supported a 13.9% growth in service revenue, with an acceleration of growth to 16.5% in Q3 specifically."
Cordros Research, a financial services outfit commented: "The start of the company's PSB operations remains the key catalyst as mobile money in Nigeria presents a compelling growth/return opportunity for MTNN.
"We look for the company to provide an update on the Nigerian PSB licence on the conference call."