Konga Eyes $10m Daily Turnover by 2024
Konga, eCommerce giant,  has revealed that the business will hit the $10 million daily turnover mark by 2024.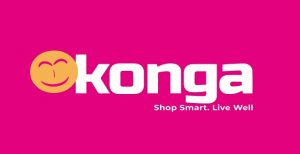 To realise the target, Konga has disclosed that the growth trajectory and overall operational efficiency backed by the consistent reduced losses it has witnessed are critical factors in the projections.
Making known the brand's ambitious plans Nick Imudia, Co-CEO (Online), Konga, who also revealed that Konga has put necessary machinery in place to achieve the goal. To this end, he stated that Konga would work assiduously to reach a target of $5 million daily turnover by 2022 as preparation towards realizing the $10 million set target by the end of 2024.
Since its entry into the Nigerian e-commerce market as one of the foremost pioneers in the sector, Konga has stood out; with its several revolutionary strides ultimately catapulting it to pole position. Today, Konga unarguably occupies leadership of the Nigerian e-commerce sector being largely responsible for restoring investor and customer confidence after a testy 2019 marred by allegations of fraud that trailed the activities of another major player.
Imudia said: "Konga has used the last decade to lay a solid foundation for e-commerce business in Nigeria and to build trustworthy relationships with customers and potential investors across the Nigerian business spectrum. With the high level of trust the brand has gained among shoppers in and out of Nigeria, it is safe to say Konga is ready to scale big in the early part of this third decade. Therefore, we are targeting a $10 million daily turnover by 2024. We shall attain half of this target at least by 2022. To meet this target, we would be relying on the efficiency we have brought to bear on the business and the renewed confidence the Konga brand enjoys among critical stakeholders.
"There is no iota of doubt that Konga remains in prime position to attain this target, especially when one looks at the consistent growth the brand has recorded in the past years. Konga has grown over eight times since the business was acquired by the Zinox Group.  Secondly, we have consistently reduced our losses by nearly 70%. Added to this is the addition of new and thriving business units such as Konga Travel, among others, all of which have enjoyed huge growth and massive acceptance by our rapidly expanding customer base.
Konga, which remains the only e-commerce brand in Nigeria operating an omni-channel structure, currently has more than 30 stores across Nigeria. With the aid of KongaPay, a Central Bank of Nigeria (CBN) licensed payment platform, which recently added Automated Teller Machine (ATM) card-less withdrawal and Unstructured Supplementary Service Data (USSD) features, Konga has captured more Nigerians in the e-commerce net; while lending an unprecedented level of ease and refinement for online shoppers across the e-commerce landscape.
Imudia also disclosed that Konga, which has won several awards in the e-commerce industry, has made significant strides in resolving the challenge of logistics through K-Xpress, its in-house logistics company, which has proven its capacity to handle hassle-free, last-mile and same-day delivery to the company's teeming customers, while also resolving logistics thorny issues for external customers.
Furthermore, he revealed Konga state-of-the-art regional warehousing facilities, which enables it to retain huge inventory in diverse states and locations, while fulfilling costumers' orders in the shortest possible time, are a critical success factor in its revenue ambitions.
"Furthermore, we are not relenting on our determination to continually meet and exceed the aspirations of our numerous customers, no matter who they may be and where they may be. In addition to this, we shall continuously grow investor confidence in Nigeria's e-commerce sector and help everyone to see the brighter side of e-commerce business in Nigeria, even as we consistently explore ways of ways of upgrading our processes and raising the standard of service delivery and customer satisfaction in the sector.
''We will be rolling out additional new business units in the weeks and months ahead. These additions will excite our customers and expand the Konga retail revolution to new verticals. To make the shopping experience a memorable one for our customers, we have also lined up various value-adding services and promotions throughout the year. These assets and many others too numerous to mention will shape the Nigerian e-commerce sector in 2020 and the succeeding years,'' he concluded.
Sundiata Post Media Unveils Dealboku, eCommerce Platform
Sundiata Post Media Limited, a multimedia news platform, has launched Dealboku,  its e-commerce platform.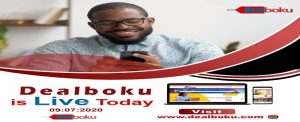 In a statement, Max Amuchie, founder/CEO of Sundiata Post Media, said Dealboku is an idea whose "time has come".
Amuchie said Dealboku is different from other conventional online shops where goods are sold at shelf prices, as its e-commerce platform is an online deals marketplace where merchants are made to sell same products and offer same services at a discounted price.
"We have built a robust platform that is unique in its approach to e-commerce. Both buyers and sellers are assured of excellent customer care and quality products and services at discounted prices," he said.
According to him, "with the establishment of Dealboku, Sundiata Post has made history as the first media platform in Nigeria to go into the full e-commerce business".
In her remarks, Hannah Atomode, Dealboku's project consultant, said the goal of the platform is to help customers get good discounted deals to their doorsteps.
"The team has been working very hard to build a beautiful and user-friendly website. This is a platform that comprises various products and services from fashion, automobile, furniture, foods, beauty, food, Spa and wellness, hotels, online training etc," she said.
"The payment system is not cumbersome, it is so simple and easy to use."
Atomode added that the e-commerce platform offers three payment options, which are card payment, wallet or bank transfer.
AtaraPay Redefines e-commerce Space
AtaraPay, an online escrow service has reiterated its commitment toward redefining and enhancing cash on delivery service in Nigeria in a way that promotes trust, transparency and protects the interest of both parties.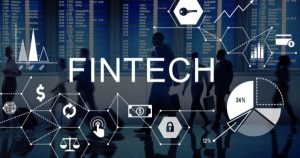 Yemi Adebiyi, Executive Director of TrustPay Technologies Limited, made this known in a statement in Lagos, where he said the emergence of e-commerce in Nigeria has changed the way Nigerians buy and sell goods.
He said that although bias and skepticism against online shopping persist, over time more consumers have begun to embrace the concept of purchasing items online and getting them delivered at their doorstep.
He said: "The advent of the COVID-19 pandemic has also made it imperative for sellers to diversify their sales channel to include an online, omnichannel strategy."
He noted that, however, over time increased cases of internet fraud, frequent internet payment transaction failures only served to worsen the perception of customers paying online without physically inspecting the goods.
Adebiyi pointed out that as a workaround, cash-on-delivery options quickly became a popular choice with customers who preferred to double-check items in hand before paying in cash. This served as an approach to address the trust deficit and guarantee quality assurance.
He said that the introduction of escrow service by African start-ups such as AtaraPay, Paylock, Truzo has come in handy in addressing the issue of trust between buyers and sellers in a way that promotes transparency and protects the interest of both parties.
Adebiyi explained that AtaraPay's business relationship with Consolidated Hallmark Insurance Plc enables it to provide a service that can be trusted and reliable enough to take away the monetary bottlenecks and resolve every crisis during transactions.
"This is a safe way to strike an equilibrium between customer and merchant credibility while eliminating fraud in the process," he added.
Konga to Employ over 100,000 Nigerians through Konga Affiliate Project
Konga, composite eCommerce giant has revived YUBOSS, a stellar reseller scheme now re-christened as Konga Affiliate through which it is offering millions of smart unemployed and under-employed Nigerians an opportunity to earn unlimited income and ultimately achieve economic freedom by partnering with the company.
Equally important, the Konga Affiliate programme which grants successful applicants instant sign-up at affiliate.konga.com offers a comprehensive partnership to affiliates.
Built upon the very popular YUBOSS scheme which the company floated under Yudala, the central idea behind the revamped Konga Affiliate programme is Konga's burning ambition to reach the unreached and under-served Nigerians in the hinterlands and other parts of the country through the affiliates whom it has identified as critical partners in this initiative.
This is in addition to the desire to reach more of the growing band of savvy, quality-minded Nigerians in search of a reliable channel for their purchases.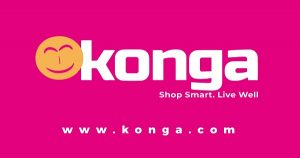 Specifically, the programme affords affiliates who sign up a chance to earn unrestricted income through mouth-watering commissions on every successful sale of products on the Konga platform.
Most importantly, hardworking and successful affiliates can grow through the ranks to ultimately become the owner of a Konga franchise store.
Further setting apart the Konga Affiliate programme is the immense benefits it offers affiliates.
These include access to Konga's world class assets including its global supply chain, massive warehousing facilities for bulk deals, swift delivery of orders through Kxpress, its in-house logistics company which boasts advanced delivery capabilities, digital payments through KongaPay, a Central Bank of Nigeria-licensed e-wallet as well as round-the-clock customer service support.
Affiliates can also enjoy access to credit facilities and training resources, mentorship opportunities with renowned entrepreneurs and global business leaders as well as sponsorship of mega deals and contracts.
In addition, the programme which has a structured progression path has been touted as a useful way out of the current harsh economic crunch and rising unemployment which has hindered the ambitions of millions of smart Nigerians in search of opportunities to make an honest living.
The dire situation is further compounded by the rampaging COVID-19 pandemic which has hobbled businesses the world over and in Nigeria.
Prince Nnamdi Ekeh, co-chief executive officer, Konga Group, says the company is looking for hardworking, determined Nigerians it can empower and invest in to create wealth through the programme.
''The Konga Affiliate programme which we have relaunched online at affiliate.konga.com is one of the strategies we are deploying in providing creative employment opportunities for millions of Nigerian youths.
"Our target remains the unemployed and under-employed. In fact, we are looking for partners that we can invest in through the programme.
''As it stands, one of our ambitions at Konga is to ensure we reach more of the unreached and under-served Nigerians in majority of the 774 local governments across Nigeria.
''There is no doubt that unemployment is on the rise. However, the efforts of government in creating jobs cannot cater to the army of unemployed and under-employed which is rising by the day.
"Through the Konga Affiliate programme, we are giving many Nigerians a way out of their current difficult circumstances into ultimate economic freedom.
''Our goal is to see each successful affiliate, in turn, become an employer of labour. This is one of the fastest ways of reducing the spiralling unemployment and under-employment rates in Nigeria and giving hope to many,'' he concluded.
Intending affiliates can register for a chance to join the programme at affiliate.konga.com