Konga Gives Loan Facilities to Merchants ahead of Yakata 2019
Konga, foremost e-Commerce giants, has taken a step further towards making the 2019 edition of its Yakata sales an unforgettable experience for its customers. To this effect, Konga has made available soft loans and credit facilities for merchants on the Konga Marketplace.
Konga Yakata – as Konga's Black Friday sales are known – is widely regarded as the biggest sales event in Nigeria's annual shopping calendar.
The sales extravaganza occupies a special place in the consciousness of millions of Nigerian shoppers, many of whom look forward with eagerness to its commencement.
By extending soft loans to the merchants on its platform, Konga is hopeful of equipping the merchants with the capacity to grow their business and make more products available to shoppers ahead of the 2019 edition of Konga Yakata.
Speaking about the loan facility, Prince Nnamdi Ekeh, co-ceo, Konga said "Konga Yakata is around the corner and our intention is to make it the best ever in the history of the company for our customers.
"For all of us at Konga, nothing comes in the way of ensuring our customers are satisfied.
"This is why we have taken the uncommon step of providing credit facilities to merchants on the Konga platform in preparation for Konga Yakata 2019."
"We understand that our customers will be looking forward to the widest assortment of genuine products across multiple categories on Konga.
"This is why we are committing significant funds into expanding the carrying capacity of our merchants for the sales fiesta.
"No other sales event comes close to Konga Yakata. Therefore, it is only fitting that Management has decided to go all out and make it a memorable one for our teeming customers," Ekeh enthused.
Indeed, access to loans and credit facilities one of the encumbrances that has constantly hobbled businesses in Nigeria in their attempts to scale.
This remains a huge challenge for most small business owners who have limited access to credit facilities and loans with favourable interest rates.
This point is not lost on the management of Konga – Nigeria's only omni-channel retail platform – which under its new owners, has achieved remarkable growth and expansion, setting it on the path of profitability.
"We have partnered with Simple-Fi to make these loans available at very low and convenient interest rates of 2.08% only.
"Merchants on the Konga platform can also take advantage of flexible repayment plans," Ekeh concluded.
21st Century Technologies Launches Konet, Solutions to All Communication Needs
21st Century Technologies Limited, Nigeria's ICT powerhouse has launched Konet- a wholly grown indigenous fully customizable, real-time collaboration tool that allows users to work and share.
With Konet, users  can: chat with people from all over the world, create newsgroups, organize remote meetings, build  professional network or even follow the news of their contacts
Wale Ajiesebutu, executive vice chairman/chief executive officer, 21st Century Technologies, said that " Konet allows for real-time collaboration and improved productivity in your workplace. There are no limits, be you an individual looking for affordable solution, a small business owner, or large organizations" he added.
Some of the security and protection on Konet include: cloud 24/7 NOC & technical operation; secured media and signaling flows; encrypting data during traffic and during storage; and unique and dedicated, only includes the user group you defined.
Others are: generalized to your company, includes all the users you defined along with all your company and subsidiary users;  public, your company users and the rest of the world; and for quicker approval process of documents shared.
Konet adapts to user's needs and those of the teams by offering fully customizable tool.
It has inbuilt instant chat messages to keep in touch with your teams and users can organize group discussions.
Users can also share files in their workgroups so that members can access them at any time.
It has the latest activities and notifications available in one click from the  dashboard.
Konet has flexible rates according to the number of collaborators without limit of the number of meetings or documents exchanged.
For conferences; users can call to organize remote meetings with their  teams around the world.
The mail service is very easy to use and with modules like; scheduled mail delivery, auto forwarding, auto response, filtering (inbound and outbound address ip ad domain) To-do.
Another feature ofKonet  is spam protection and account delegation as well as disclaimer and can automatically sort emails into different categories to reduce clutter. This feature is really helpful.
Outcomexpo Unveils Nigeria's 1st Digital Expo Center
With technology shrinking the world to a global village, Outcomexpo, a mobile friendly indigenous solution that allows event organisers to run trade shows and exhibitions has been launched into the Nigerian market.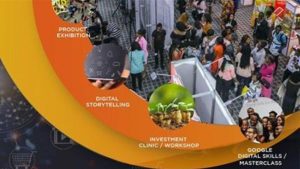 Speaking to Technology Journalists at the weekend via virtual press conference, Maritha Anyanwu, Head, Media & Publicity Outcomexpo.com said that the development of the solution was informed as a result of Covid-19 which now compelled the event industry across the globe to look for new and innovative ways to stay relevant.
"Under these circumstances, Outcomexpo stepped up to fill the much-needed gap and bring relief by launching a world-class Digital Expo Center which can be used by any organiser accross the globe.
"It is mobile-friendly and allows Organisers to host Digital Trade Shows. Buyers from the comfort of their homes or offices can attend without physical and geographical barriers associated with traditional expos", she explained.
While the solution enables exhibitors to understand and get insights to buyers behaviour via rich reporting and advanced analytics, by showcasing on the digital platform, she added that organisers get huge cost savings on venue, travel, hotel, logistics and other expenses.
"Buyers have ease of registration and access from the comfort of their homes without going through hassles and stress just to get to the venue. They also have Real-time live chat and 1-1 video with Exhibitors", she further explained.
Speaking on other features and benefits of the solution, she disclosed that exhibitors could have their customizable display booth showcasing company multimedia elements including e-brochures, posters, videos and more.
Showcase unlimited product offerings with rich content formats and allow attendees to access and explore these offerings from the comforts of their homes, she said.
Live communication between Buyers and Exhibitors in real-time through chat facilities and to bring about a more engaging and interactive experience, she said is among unique features of the digital platform.
Excellent source of acquisition of new suppliers, possibility of reaching to bulk buyers whom rarely participate in traditional fair, but who spend a lot of time on the internet. Incomparably lower costs of participation in a Digital expo, high return on investment in participating in the Digital expo in comparison with the participation in the traditional expo, are also among the benefits and features of the digital platform.
Computer Society Welcomes INEC's eVoting Plan
Nigeria Computer Society (NCS) has commended the Independent National Electoral Commission (INEC) for its plan to fully adopt electronic voting in major elections starting from 2021.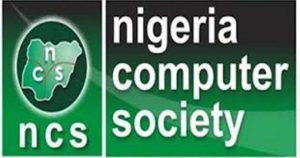 Prof. Adesina Sodiya, president, NCS, in a statement, expressed the society's support of the decision, which was made known by the commission last month, in its policy document on conducting elections in the context of the COVID-19 pandemic.
Sodiya said, "NCS is indeed happy with the current position of the electoral umpire to work towards the full introduction of electronic voting in major elections starting from 2021.
"This is a decision which has been hitherto advocated by NCS and indeed, the panacea for better and transparent electoral processes."
He pointed out that Nigerians had paid the price through electoral violence in a bid to conduct their civic duties, saying e-voting would solve the electoral challenges unlike other methods.
He said, "Certainly, e-voting will curb electoral violence, coercion, intimidation, wastage of resources and general result manipulations. It will enhance prudency, reliability and acceptability of results.
"With the current pandemic ravaging the whole world, the full adoption of e-voting for our subsequent elections in Nigeria becomes inevitable."
The president pledged the support of NCS and Computer Professionals (Regulatory Council) of Nigeria in the full adoption of e-voting in Nigeria and expressed their willingness to partner with INEC.
He added, "The NCS and CPN are ready to partner INEC in strengthening the Information Technology capacities and capabilities of the commission for the effective realisation of the lofty plan.
"The IT community can provide the backbone for the very best in processes, technologies and people needed for planning, execution and evaluation of the e-voting system."