Konga Travel Dangles Rolls Royce Ride in New Promo
Konga Travel and Tours, a 21st century lifestyle travel booking agency, has rolled out a special promo offering prospective customers a chance to travel in style with a chauffeur-driven ride to the airport in a Rolls Royce.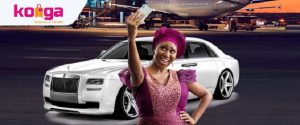 The promo, which kicks off on Monday, February 10, will run until Tuesday, March 31st, 2020.
Equally important, prospective travelers can book their discounted flights online at travel.konga.com or offline in any Konga Travel retail store nationwide.
Intending flyers who book their flights during the promo period stand a chance to be selected for the special treatment in the Rolls Royce.
Apart from being picked up and chauffeur-driven in grand style to the airport, lucky winners of the Konga Travel Rolls Royce promo are also in for the time of their lives with in-car refreshments during the ride to the airport and red carpet reception upon arrival at the airport, while also enjoying the privilege of having Konga Travel assist with their check-in formalities.
Eric Nana is the Business Manager for Konga Travel.
''Since our entry into the Nigerian travel booking industry, our motivation has always been to deliver excellent service to our customers. The Konga Travel Rolls Royce promo is another initiative through which we are looking to show our customers how special they are to us.
''Indeed, our customers deserve the best. This is why we have opted for a Rolls Royce chauffeured ride to the airport as a fitting means of rewarding the winners of this promo. It is worth emphasizing that the promo is open to all classes of international travelers. Also, we are offering highly discounted flight fares and special deals throughout the promo period in order to give more people a chance to enjoy the VIP treatment. These flights can be booked online or in any of our 30 retail stores across Nigeria,'' he disclosed.
While shedding more light on the promo, Nana stated that the selection process is a transparent, seamless one which would ensure that any class of international traveler can be a winner.
''Winners will be selected weekly through the Konga Travel Digital Raffle. This ensures that we cast the net as widely as possible in selecting our winners. In addition to the special treatment that the lucky travelers stand to enjoy from pick-up and in the course of the trip to the airport, Konga Travel will also be rolling out the red carpet to receive the customer at the airport. Furthermore, Konga Travel will assist the winners handle their check-in formalities in a seamless and convenient manner. Indeed, this VIP treatment represents our own way of ensuring the lucky customers travel in style.
''Although the promo will be won by individuals, provision will also be made for winners who plan to travel with one or more of their family members. However, such winners must pre-inform us before their travel date in order to enable us make adequate arrangements,'' he explained.
Konga Travel is Nigeria's foremost omni-channel travel booking company.
Having emerged on the scene less than two years ago, Konga Travel, which was recently named the Most Innovative Agency by global airline, Virgin Atlantic, has distinguished itself. Within a short space of its existence, the company has grown nearly 25% on a month-on-month basis, acquired all the requisite and major travel certifications and rolled out multiple physical store locations nationwide.
Sundiata Post Media Unveils Dealboku, eCommerce Platform
Sundiata Post Media Limited, a multimedia news platform, has launched Dealboku,  its e-commerce platform.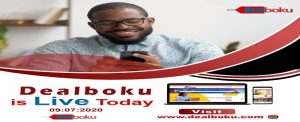 In a statement, Max Amuchie, founder/CEO of Sundiata Post Media, said Dealboku is an idea whose "time has come".
Amuchie said Dealboku is different from other conventional online shops where goods are sold at shelf prices, as its e-commerce platform is an online deals marketplace where merchants are made to sell same products and offer same services at a discounted price.
"We have built a robust platform that is unique in its approach to e-commerce. Both buyers and sellers are assured of excellent customer care and quality products and services at discounted prices," he said.
According to him, "with the establishment of Dealboku, Sundiata Post has made history as the first media platform in Nigeria to go into the full e-commerce business".
In her remarks, Hannah Atomode, Dealboku's project consultant, said the goal of the platform is to help customers get good discounted deals to their doorsteps.
"The team has been working very hard to build a beautiful and user-friendly website. This is a platform that comprises various products and services from fashion, automobile, furniture, foods, beauty, food, Spa and wellness, hotels, online training etc," she said.
"The payment system is not cumbersome, it is so simple and easy to use."
Atomode added that the e-commerce platform offers three payment options, which are card payment, wallet or bank transfer.
AtaraPay Redefines e-commerce Space
AtaraPay, an online escrow service has reiterated its commitment toward redefining and enhancing cash on delivery service in Nigeria in a way that promotes trust, transparency and protects the interest of both parties.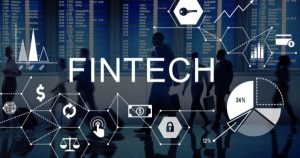 Yemi Adebiyi, Executive Director of TrustPay Technologies Limited, made this known in a statement in Lagos, where he said the emergence of e-commerce in Nigeria has changed the way Nigerians buy and sell goods.
He said that although bias and skepticism against online shopping persist, over time more consumers have begun to embrace the concept of purchasing items online and getting them delivered at their doorstep.
He said: "The advent of the COVID-19 pandemic has also made it imperative for sellers to diversify their sales channel to include an online, omnichannel strategy."
He noted that, however, over time increased cases of internet fraud, frequent internet payment transaction failures only served to worsen the perception of customers paying online without physically inspecting the goods.
Adebiyi pointed out that as a workaround, cash-on-delivery options quickly became a popular choice with customers who preferred to double-check items in hand before paying in cash. This served as an approach to address the trust deficit and guarantee quality assurance.
He said that the introduction of escrow service by African start-ups such as AtaraPay, Paylock, Truzo has come in handy in addressing the issue of trust between buyers and sellers in a way that promotes transparency and protects the interest of both parties.
Adebiyi explained that AtaraPay's business relationship with Consolidated Hallmark Insurance Plc enables it to provide a service that can be trusted and reliable enough to take away the monetary bottlenecks and resolve every crisis during transactions.
"This is a safe way to strike an equilibrium between customer and merchant credibility while eliminating fraud in the process," he added.
Konga to Employ over 100,000 Nigerians through Konga Affiliate Project
Konga, composite eCommerce giant has revived YUBOSS, a stellar reseller scheme now re-christened as Konga Affiliate through which it is offering millions of smart unemployed and under-employed Nigerians an opportunity to earn unlimited income and ultimately achieve economic freedom by partnering with the company.
Equally important, the Konga Affiliate programme which grants successful applicants instant sign-up at affiliate.konga.com offers a comprehensive partnership to affiliates.
Built upon the very popular YUBOSS scheme which the company floated under Yudala, the central idea behind the revamped Konga Affiliate programme is Konga's burning ambition to reach the unreached and under-served Nigerians in the hinterlands and other parts of the country through the affiliates whom it has identified as critical partners in this initiative.
This is in addition to the desire to reach more of the growing band of savvy, quality-minded Nigerians in search of a reliable channel for their purchases.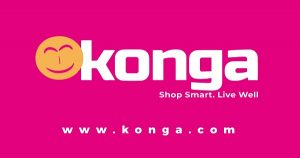 Specifically, the programme affords affiliates who sign up a chance to earn unrestricted income through mouth-watering commissions on every successful sale of products on the Konga platform.
Most importantly, hardworking and successful affiliates can grow through the ranks to ultimately become the owner of a Konga franchise store.
Further setting apart the Konga Affiliate programme is the immense benefits it offers affiliates.
These include access to Konga's world class assets including its global supply chain, massive warehousing facilities for bulk deals, swift delivery of orders through Kxpress, its in-house logistics company which boasts advanced delivery capabilities, digital payments through KongaPay, a Central Bank of Nigeria-licensed e-wallet as well as round-the-clock customer service support.
Affiliates can also enjoy access to credit facilities and training resources, mentorship opportunities with renowned entrepreneurs and global business leaders as well as sponsorship of mega deals and contracts.
In addition, the programme which has a structured progression path has been touted as a useful way out of the current harsh economic crunch and rising unemployment which has hindered the ambitions of millions of smart Nigerians in search of opportunities to make an honest living.
The dire situation is further compounded by the rampaging COVID-19 pandemic which has hobbled businesses the world over and in Nigeria.
Prince Nnamdi Ekeh, co-chief executive officer, Konga Group, says the company is looking for hardworking, determined Nigerians it can empower and invest in to create wealth through the programme.
''The Konga Affiliate programme which we have relaunched online at affiliate.konga.com is one of the strategies we are deploying in providing creative employment opportunities for millions of Nigerian youths.
"Our target remains the unemployed and under-employed. In fact, we are looking for partners that we can invest in through the programme.
''As it stands, one of our ambitions at Konga is to ensure we reach more of the unreached and under-served Nigerians in majority of the 774 local governments across Nigeria.
''There is no doubt that unemployment is on the rise. However, the efforts of government in creating jobs cannot cater to the army of unemployed and under-employed which is rising by the day.
"Through the Konga Affiliate programme, we are giving many Nigerians a way out of their current difficult circumstances into ultimate economic freedom.
''Our goal is to see each successful affiliate, in turn, become an employer of labour. This is one of the fastest ways of reducing the spiralling unemployment and under-employment rates in Nigeria and giving hope to many,'' he concluded.
Intending affiliates can register for a chance to join the programme at affiliate.konga.com