Labour Decries FIRS Takeover of Stamp Duty from NIPOST
Organised Labour in the nation's communications industry, has raised the alarm that Nigeria Postal Service, NIPOST, is at risk of losing no fewer than 15,000 workers into the unemployment market over the alleged recent takeover of its primary duty to produce and issue stamp by the Federal Inland Revenue Services, FIRS.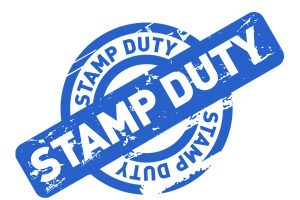 Senior Staff Association of Statutory Corporations and Government Owned Companies, SSASCGOC, who raised the alarm in Abuja, issued a 21-day strike notice to the Federal Government to put things right or members would down tools and begin a nationwide strike.
At a briefing, Ayo Olorunfemi, General Secretary of SSASCGOC, said: "The FIRS on June 30, against any known law, produced and launched its owned brand of an adhesive stamp, thereby hijacking and taking over the function of NIPOST.
"It is illegal for FIRS to produce and issue stamps to denote duties when it can be procured from NIPOST. If this is allowed to go on, due to the usurpation of the main duty of NIPOST, it will lead to about 15,000 job loss.
"As a union, we will not accept this as there is no known law that gave empowers FIRS to produce stamps. Everybody knows the situation in the country today.
"I insist, NIPOST will lose nothing less than 15,000 workers and when you look at that, the multiplier effect on the economy and the saturation of the unemployment market, you will know that it will be a catastrophe waiting to happen and we have said we will not allow that to happen.
"To this end, we are calling on the Federal Government to facilitate an urgent meeting between NIPOST, FIRS, SSASCGOC and other stakeholders in order to arrive at an amicable resolution.
"Failure to do this within 21 days from Thursday, July 9, the Union shall have no other option than to direct all its members in NIPOST to withdraw their services.
"It is very painful that while other nations are protecting and developing their postal services and making maximum use of the services for advancement, Nigeria is busy doing things that will kill its own.
"It should be noted that both NIPOST and Federal Inland Revenue Services are Statutory Corporations for which this Union has Jurisdiction to organise their staff.
"Therefore, our position must always be balanced according to the laws of the land. That is why we are insisting that both organisations must develop a synergy that will enhance higher productivity in the area of stamp matter.
"We recognise the power conferred on FIRS to collect stamp duties just as that of the NIPOST power to produce and issue stamps. These must be acknowledged and recognised in implementing the Finance Act.
"It should be noted that stamp is a product of NIPOST as given to it by law. The Finance Act did not give any power to FIRS to produce stamps. In other words, to utilize stamp for duties FIRS must get it from NIPOST.
"As we speak many Nigerians have stopped purchasing adhesive stamps from NIPOST. This, if not challenged and nip in the bud, will ultimately lead to the collapse of NIPOST and the staff will have to lose their jobs. We will not allow this to happen."
WHO Confirms COVID-19 Vaccines in Phase 3 Clinical Trials
Dr Tedros Ghebreyesus, director-general, World Health Organisation (WHO), Monday, said that a number of vaccines are now in phase three clinical trials to prevent COVID-19 pandemic.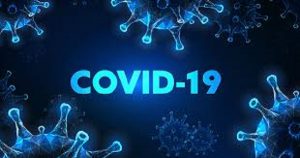 Ghebreyesus who made this known at a virtual news conference at the WHO Headquarters in Geneva, said that: " We all hope to have a number of effective vaccines that can help prevent people from infection.
"However, there's no silver bullet at the moment and there might never be; for now, stopping outbreaks comes down to the basics of public health and disease control.
"Testing, isolating and treating patients, tracing and quarantining their contacts. Do it all.
"Inform, empower and listen to communities. Do it all.
"For individuals, it's about keeping physical distance, wearing a mask, cleaning hands regularly and coughing safely away from others. Do it all.''
Ghebreyesus said the message to people and governments was clear: "Do it all, and when it's under control, keep going! Keep strengthening the health system.
"Keep improving surveillance, contact tracing and ensure disrupted healthcare services are restarted as quickly as possible.
"Keep safeguards and monitoring in place, because lifting restrictions too quickly can lead to resurgence.
"Keep investing in the workforce and communicating and engaging communities.
"We have seen around the world, that it's never too late to turn this pandemic around,'' he said.
According to him, if we act together today, we can save lives, we can save livelihoods, if we do it all together.
He told journalists that the Emergency Committee on COVID-19 met on Friday and reviewed the current pandemic.
"It was a sobering moment coming six months on from when the committee advised.
"And, I agreed that the outbreak constituted a Public Health Emergency of International Concern.
"At the time, Jan. 30, there were fewer than 100 cases and no deaths outside of China.
"When the Committee met three months ago, three million cases of COVID-19 had been reported to WHO, and more than 200,000 deaths.
"Since then, the number of cases has increased more than five-fold to 17.5 million, and the number of deaths has more than tripled to 680,000,'' the director-general said.
Confusion as PR Firm Contradicts Shoprite Exit Rumour
Contradicting statements from Shoprite, Africa's largest retail chain, and Chastex Consult, public relations firm, have cast airs of confusion over the reported plans by Shoprite to exit the Nigerian market it entered 15 years ago.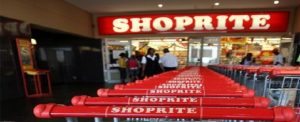 Earlier on Monday, Shoprite, disclosed in a statement titled: "Operational and Voluntary Trading Update (52 Weeks Ended June 28, 2020), that "Following approaches from various potential investors and in line with our re-evaluation of the Group's operating model in Nigeria, the Board has decided to initiate a formal process to consider the potential sale of all, or a majority stake, in Retail Supermarkets Nigeria Limited, a subsidiary of Shoprite International Limited.
"As such, Retail Supermarkets Nigeria Limited may be classified as discontinued operation when Shoprite reports its results for the year. Any further updates will be provided to the market at the appropriate time," the company explained.
It disclosed that its international supermarkets (excluding Nigeria) contributed 11.6 per cent to the group's sales and reported 1.4 per cent decline in sales from 2018. South African operations contributed 78 per cent of overall sales and saw 8.7 per cent rise for the year.
It stated that despite difficult circumstances occasioned by the Covid-19 lockdown and accompanying regulations governing trade, transport and operations, the group increased total sale of merchandise for the 52-week to June 28, 2020 (including the impact of hyperinflation in the prior year), by 6.4 per cent to approximately R156.9 billion.
But Chastex Consult, PR firm handling Shoprite claimed that "Shoprite is not leaving Nigeria"
Ini Archibong, country director, Chastex Consult, said Shoprite is only allowing Nigerian investors into the South African retail company, and not packing up from Nigeria.
According to him, the superstore giant won't shutdown its $30 billion investment as it makes no sense, "Shoprite is not leaving Nigeria.
"We have only just opened to Nigerian investors which we have also been talking to just before now. We are not leaving, who leaves over a $30billion invest and close shop? It doesn't sound right. We only just given this opportunity to Nigeria investors to come in and also help drive our expansion plan in Nigeria. So we are not leaving.
"I have tried to say this as too many people as I can. There should be no panic at all and all of that. There is no truth in that report." Archibong told Vanguard in a report.
Why We Sacked Pilots-Air Peace
Air Peace, Nigeria's biggest carrier Air Peace has confirmed the sack of some of its staff due to the "devastating effect of COVID-19 pandemic.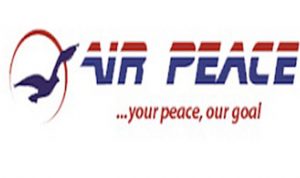 The airline said it took the "very painful but rightful decision, in the circumstances the airline has found itself as a result of the devastating effects of the COVID-19 pandemic on its operations and financial health."
In a statement, the airline said: "This decision was taken for the greater good of the company and its almost 3000 workforce, the affected pilots inclusive.
"The airline cannot afford to toe the path of being unable to continue to fulfil its financial obligations to its staff, external vendors, aviation agencies, maintenance organizations, insurance companies, banks and other creditors hence the decision to restructure its entire operations with a view to surviving the times.
"The pandemic has hit every airline worldwide so badly that it has become very impossible for airlines to remain afloat without carrying out an internal restructuring of their costs.
"Anything short of what we have done may lead to the collapse of an airline as could be seen in some places worldwide during this period. "Therefore, we decided to review the salaries being paid to all staff. The new salaries reflect a 0%-40% cut of the former salary depending on the salary grades of every staff.
"Even after the cuts, it was obvious that for us to be able to sustain our operations and survive the times, some jobs must inevitably have to go.
"Air Peace has never, for one day, ever owed salaries to its workers in its almost six years of existence, pilots inclusive. Rather the management of Air Peace has always been known to be increasing salaries of its employees periodically without being prompted by staff.
"In fact, in one fell swoop, Air Peace increased the salaries of pilots by over 100% in one day! Our salaries have always been paid even before the end of the month in the last five years! So we love all our staff."
According to the airline, the decision is inevitable under the circumstances it found itself. "In order to protect the continuity of the majority of the existing jobs and the possibility of creating new ones in future, the survival of the airline is of paramount importance.
"When everything comes back to normal those pilots affected today will have a place to come back to in the future if they so wish.
"The decision is a reflection of the negative impact of the pandemic on airlines and aviation worldwide. We are in trying times.
"Even the biggest airlines in Europe, America, Middle East, Asia, Australia and, indeed, Africa, are all either slashing jobs and cutting salaries in order to remain afloat or are shutting down. Air Peace is not immune to these challenges."