Lady Allegedly Spends N179m Fraud Loot on Sports Betting, Tithe
A Nigerian lady identified as Nkechi Mercy Ikogwe alongside two companies, Elites Finance Investment Limited and Efinc Global Investment Limited, were on Monday arraigned before Justice E.A. Obile of the Federal High Court sitting in Port Harcourt, Rivers State, over alleged N179 million fraud.
Economic and Financial Crimes Commission (EFCC), arraigned them on a three-count charge bordering on conspiracy and obtaining money by false pretence contrary to Section 1(1) (a) of the Advance Fee Fraud and Other Fraud Related Offences Act No. 14, 2006 and punishable under Section 1 (3) of the same Act.
The lady was said to have used the sum of N139,704,097 of the N179 million to play sport betting and also paid a tithe of N1 million to a church in Port Harcourt.
One of the counts against the defendants read:
"That you Nkechi Mercy Ikogwe, Elites Finance Investment Limited and Efinc Global Investment Limited sometime in 2019 in Port Harcourt, Rivers State within the jurisdiction of this honourable court with intent to defraud, obtained the sum of N179,326,386.62 by inducing unsuspecting members of the public to invest with your companies:
"Elites Finance Investment Limited and Efinc Global Investment Limited, assuring them under a false pretence of making 15% interest on all investment made, a representation you knew to be false, and thereby committed an offence contrary to Section 1(1) (a) of the Advance Fee Fraud and Other Fraud Related Offences Act No. 14, 2006 and punishable under Section 1 (3) of the same Act."
Justice Obile ordered that the 1st defendant, Ikogwe, be remanded in prosecution's custody and adjourned the matter till October 19, 2020, for determination of the bail application.
Mercy ran into trouble when the commission received a report about the defendant and two others, accusing them of inducing their victims into participating in a fraudulent investment scheme with a fake promise of 15 per cent return on investment.
Betway Launches New BBNaija Predict and Win Promo
Betway, premium gaming and online entertainment brand, and the headline sponsor of Big Brother Naija has launched a new Predict & Win promotion to thrill fans of the show.
The Betway Predict & Win promo plugs into viewers' love for BBNaija, and enables them to turn their passion into fun games with the opportunity to win cash while at it.
To play the game, viewers of the show will predict the winner of the weekly Betway Arena Challenge to win a share of N5 million.
Every week, bettors will get the chance to earn up to 10 points by correctly predicting which Big Brother Naija housemate will win the Betway Arena Challenge.
Viewers can also win a grand prize of N3 million if they top the weekly leaderboard.
As Big Brother Naija's headline sponsor, Betway continues to promote a spirit of competition among the housemates, as well as fans and viewers of the show.
Betway will also add to the thrill of the BBNaija experience through a variety of gaming activities, both on the TV show and on Betway platforms – all of which give viewers the chance to play and win.
For more information on the various promotions and activations Betway will be running throughout the fifth season of BBNaija,
please visit www.betway.com.ng. You can also follow Betway via their social media platforms on Facebook at www.facebook.com/BetwayNigeria/ or on Twitter at @BetwayNigeria.
International Youth Day: Paradigm Initiative Calls for Empowerment of Underserved Youth
Paradigm Initiative, PIN, joins the world in commemorating International Youth Day under the theme – Youth Engagement for Global Action.
The day was endorsed in 1999 by the General Assembly after a recommendation by the World Conference of Ministers Responsible for Youth.
The commemoration for 2020 comes at a time when the world is battling against the COVID-19 pandemic and the effects are adverse on vulnerable youth such as refugees, those in rural areas, migrants and more so, youth in the informal sector who live from hand to mouth due to high levels of unemployment in many African countries.
According to the UN/DESA Policy Brief #67: Protecting and mobilizing youth in COVID-19 responses, young people are particularly vulnerable to the disruptions caused by the pandemic. With many African countries on lockdown guidelines in response to the pandemic, PIN calls for policies that ensure that social safety nets are afforded to youths to ensure they are able to get access to improved livelihoods and to be able to actively engage in any global action.
As we reflect on the reality that globally in 2020, more than one in five (22.4 per cent) young people aged 15–24 are neither in employment, education or training (NEET), PIN calls for African States to provide youths with equal opportunities for education and employment. We stand committed to empowering young people with skills that capacitate them to serve their communities and to improve their livelihoods.
Through the PIN Life Skills, ICTs, Financial Literacy and Entrepreneurship (LIFE) training program, many youths are being empowered to access digital platforms that enhance their prospects of employment and starting businesses.
This empowerment equally capacitates them to receive information and to be able to participate in national processes and beyond.
As we pay tribute to the youths in our communities, we urge African States to continue to take strides to ensure the achievement of Sustainable Development Goal 4 which urges States in part 4 to increase the number of youth and adults who have relevant skills, including technical and vocational skills, for employment, decent jobs and entrepreneurship in ensuring  inclusive and equitable quality education and promotion of lifelong learning opportunities for all .
We encourage States to ensure that youth have access to the internet in keeping with  Principle 37(2) of the African Commission on Human and People's Rights Declaration Of Principles On Freedom Of Expression And Access To Information In Africa African Commission on Human and Peoples' Rights which provides that States shall recognise that universal, equitable, affordable and meaningful access to the internet is necessary for the realisation of freedom of expression, access to information and the exercise of other human rights.
Internet access provides a platform for the enjoyment of human rights. Providing youths with internet access is critical more so now during the pandemic.
HMD Global Appoints Alain Lejeune Former OneWeb Advisor in Global Operations Leadership Role
HMD Global, the home of Nokia phones, has announced the appointment of Alain Lejeune in the new Global Operations Leadership role for the company. Lejeune brings with him more than 25 years' experience in telecommunications and is a seasoned global operations leader.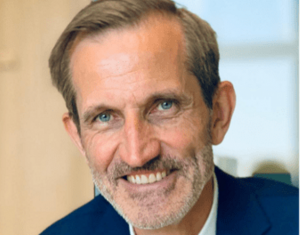 He joins HMD Global from OneWeb, where he was a special advisor focused on the operations strategy. Alain will be responsible for overseeing all operations for HMD Global and leading engineering and supply chain management efforts for the company. He will report directly to Florian Seiche, Chief Executive Officer at HMD Global.
Alain Lejeune, Global Leader of Operations at HMD, says: "I'm delighted to take on this new challenge at HMD Global, the home of Nokia phones. Having worked in the mobile industry for over two and a half decades, I've witnessed huge shifts in the ways companies operate on a global scale. The need to adapt and move quickly has never been more business-critical as companies adjust to a world post-COVID-19.
"Steadfast operations play a pivotal role in maintaining equilibrium for a nimble startup such as HMD Global, and I look forward to helping the business maintain momentum and navigate change now and in the future.   Nokia phones have a loyal and fast-growing fan base, and I'm excited to help the company continue to deliver the high levels of quality and affordable mobile innovations people have come to know and love."
Florian Seiche, Chief Executive Officer at HMD Global, says: "I am delighted to announce that Alain Lejeune is joining our team as Global Leader of Operations. Alain brings a wealth of experience with a deep understanding of the mobile industry. His blended and unique expertise, which spans operational excellence to fostering creativity in R&D, is one of the reasons we are confident he will make a tremendous impact on our journey."
"Alain will play a pivotal role as we transform our business and expand our products and services. His appointment will further bolster our leadership team. I look forward to seeing our business gather pace under Alain's leadership."
Prior to OneWeb, Alain worked with TCL Group – joining as part of the company's acquisition of the mobile phone division of Alcatel. This was one of the first international acquisitions in this sector by a Chinese company. He successfully led the integration, as well as driving the company's research and development and product creation efforts.
Alain was also responsible for managing the acquisition of global licensing rights from Canadian-based BlackBerry Limited by TLC. Following a successful acquisition, he became President of the BlackBerry Mobile business division created within TCL and re-launched BlackBerry smartphones as a premium professional brand to global markets.