Lagos Set to Host Turkish Airlines' World's Largest Amateur Golf Tournament
With a fleet of 333 aircrafts flying to more than 306 destinations in 124 countries around the world, Turkish Airlines, who carried over 75 million passengers in 2018, a record for the Star Alliance member airline, will be hosting the largest golf tournament in Lagos on September 5, 2019.
The Turkish Airlines World Golf Cup, which is also the world's largest corporate golf tournament, will be played in Lagos for the fourth time.
In addition to their newly-opened Istanbul Airport hub that is set to serve up to 200 million passengers annually, Turkish Airlines through this tournament, demonstrates that business and golf are a natural fit and no-one combines the two as well as they do with events like this and their backing of the European Tour tournament, Turkish Airlines Open, and the Challenge Tour's Turkish Airlines Challenge.
The Golf Tournament is proof that the world's finest airline also serves up the very best for its clients on the fairways as well as the runways – all with the genuine Turkish hospitality famous around the world.
Golf is entrenched in the Turkish Airlines philosophy that customers' clubs can even fly for free. Players can look forward to another unforgettable Turkish Airlines World Golf Cup, which is now in its seventh year and is sponsored by National Car Rental & SOCAR.
Yunus Ozbek, General Manager of Turkish Airlines Lagos said: "We are thrilled to be back in Lagos with the TAWGC and a new group of golfers as our event has become a highlight on the region's calendar over the past four years.
"We are proud that this competition has grown in parallel with the world class Turkish Airlines brand. Good luck to the players, we look forward to inviting the winner to represent Lagos in the Grand Finals in Turkey later this year."
"Flying to more countries than any other airline in the world, Turkish Airlines supports some of the world's most successful sportspeople and organisations bridging cultures and continents.
Alongside TAWGC, Turkish Airlines is title sponsor of Turkish Airlines Euroleague, Europe's top club level basketball competition and is committed to supporting the best sporting competitions around the world", Yunus Ozbek added.
The 2018 Turkish Airlines World Golf Cup broke records yet again with 100 qualifying events that took place around the world, including past Open Championship venue Royal Birkdale and Ryder Cup destinations Gleneagles and the K Club in Dublin. Winners reached the Grand Finals in Turkey and the champions in the Finals secured places in the Turkish Airlines Open Pro-Am, where previous winners have played alongside Tiger Woods and Rory McIlroy.
FG Offers to Support TStv to Relaunch with Pay per View Model
National Broadcasting Commission (NBC) has pledged to give necessary support to TStv Africa as the indigenous digital satellite TV service begins full operation with pay per view model on October 1, 2020.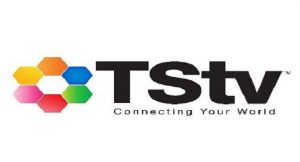 Professor Armstrong Idachaba, acting director-general of NBC, made the promise on Monday in Abuja when the management team of TStv paid him an official visit.
The visit was to inform him of the company's readiness to commence full operation across the country on October 1.
TStv Africa is a wholly-owned Nigerian innovative multi-channel outfit which had promised to operate a pay per view model for the benefit of Nigerians.
Idachaba said: "We promise on our side that we will continue to support you.
"At this time, I think that the major issue confronting the PayTv sector is the area of giving Nigerians option of deregulating purchasing capacity in terms of pay as you go concept.
"We believe this will give you the visibility if you remain committed to the idea.
"We welcome that option and wish that it serves as a stimulant and as a progressive index for other pay-TV operators to adopt.
"Some of them have come up with a lot of excuses why pay per view is difficult and why it is not doable.
"We want you to be the galvaniser to prove the naysayers wrong that this is doable in the interest of Nigerians.
"Once you begin and you make a success of it through increased subscription base, we are sure that others will be drawn into it as it happened in the telecommunication sector."
Idachaba said the NBC is committed to promoting local participation in the nation's broadcasting industry, especially in the pay-TV sector, to create jobs and provide diversity for Nigerians.
He acknowledged the challenges TStv had faced over the years and encouraged the company to remain focused.
"We are aware that it has been very challenging for you.
"All over the world dominant players will always want to remain in a dominant position.
" Those who want to survive will also have to take the courage to do so," he said.
The Acting Director-General, however, admonished the firm to refrain from any activity that would give Nigeria a bad name.
"If you are acquiring rights, you must make sure that your rights are legitimately acquired.
"You must make sure you follow the rules of engagement strictly, study the broadcasting code strictly to have a robust future ahead of you," he said.
Earlier, Dr Echefu Bright, managing director and CEO of TStv, said they were at the NBC to seek the commission's support to have a peaceful roll out on October 1.
He said the outfit also visited the NBC to officially present samples of its decoders to the commission and thank the management for its support.
Bright gave an assurance that the novel pay per view concept was sacrosanct.
"The model is what we have experimented and implemented and it works and we have done everything we need to do for it Nigerians to benefit.
"Beyond that, we have enough boxes on ground that will cover the entire country," he said.
Bright also gave an assurance that with the Oct.1 roll out, every part of the country would be covered.
"We currently have a dealership in virtually every state in Nigeria and as I speak to you now our goods are already with them for October 1 rollout. The coverage from day one will be across Nigeria,"
On sports products, he said the firm has Laliga as well as the FA Cup and  Euro Cup 2021 rights.
Why Businesses Should Take a Long-term Approach to People, Product, and Customers
By Andrew Bourne, Region Manager, Africa, Zoho Corporation,
Business success is perceived differently today. Buzzwords like maximization, venture-backed, growth hacking, and well-conceived exit strategies (like IPOs or acquisitions) define entrepreneurial success in the current age. In a mad rush to show high quarter-on-quarter growth rates, corporate leaders have forgotten that the true value of a business is how long it stays relevant in the market and instead focus solely on transient growth spurts even if they cost profits.
Any business, no matter how big its initial success, needs to take a long-term approach if it's to avoid being one of history's almost-rans. This applies to every aspect of the business, including, people, products, and customers.
Invest in People
When you are a new company working on developing deep tech, discovering talent and retaining them is a challenge. Try to create and slowly nurture a pool of capable workers who will gain domain expertise over time. At Zoho, in order to sustain our long-term R&D efforts, we initially kept the teams small and worked with people who were committed to learn and understand the domain.
Patience is the key when you cultivate talent in-house. As people refine their skills and gain deeper domain knowledge, they gradually bring their learning to the business and build a solid offering that will stand the test of time. Ultimately, it's the culture of experimental learning that you build which keeps you going and also motivates people to stick around for the long haul.
Build a product that can pivot and adapt
Equally important is to take a long-term approach to your product. You might be selling something simple today, but you need to be able to build on that. Take Amazon, for example. It started out selling books and gradually built out to become a trillion-dollar company. It hasn't just focused on e-commerce either. Amazon Web Services (AWS), its cloud-computing division, keeps more than 40% of the internet up and running.
The lesson here is that long-term thinking isn't just about having a product plan and sticking to it. It's also about adapting to any future opportunities that present themselves. Whatever sector you operate in today, it will see disruptions sooner or later. If you can adapt to those changes, or find new opportunities in other sectors, you will be better placed for continued success than your competitors.
Keep up with customer expectations
Finally, you need to take a long-term approach to your customers. If you are constantly gaining new customers but not retaining them, you're unlikely to see real success. Returning customers routinely spend more money on brands they're loyal to. People are also more likely to recommend others to businesses they have had a good experience with. Simply put, it just makes business sense.
But taking a long-term focus with your customers isn't just about the direct touch-points you have with them. Everything, including the software solutions you use, should have the customer at heart. For example, a unified tool which allows you to instantly see every interaction a customer's had with your business (be it via voice, email, or chat), will put you in a much better position to serve them than trying to work with several different products.
Taking this long-term approach might feel overwhelming initially, but it's much more likely to pay off than simply trying to survive from quarter to quarter. After all true success is built over time.
CBN Pulls Rate Cut Trigger, King Dollar Returns
By Lukman Otunuga, Senior Research Analyst at FXTM,
In a move that caught investors off-guard this week, the Central Bank of Nigeria (CBN) slashed interest rates by 100 basis points bringing the MPR to 11.5%. Given how inflation has been above target since 2015, rates were expected to remain unchanged for the rest of 2020 and possibly early 2021.
The question on the mind of many is whether the rate cut will achieve the desired effect by stimulating consumption and economic growth? Ongoing border closures and disruptions created by COVID-19 have pushed inflation to levels not seen since March 2018 above 13.20% while a drop in the production and price of Oil continues to rub salt into the wound. While looser monetary policy could support growth, it may come at the cost of rising inflation and weaker Naira.
Over the past few months, central banks across the globe have deployed unprecedented measures to defend their respective economies against the coronavirus menace. However, fiscal policy has been identified as the sharper tool with governments across the world providing a critical lifeline to keep the wheels of their respective economies rolling.
Outside of Nigeria, King Dollar made a return by appreciating against every single G10 currency. In times of uncertainty, everyone wants a juicy piece of the world's most liquid currency. As coronavirus cases rise in Europe and other parts of the world, the flight to safety is likely to boost appetite for the Dollar. This is bad news for many emerging markets currencies, especially those with high Dollar-denominated debt.
On the commodity side, Oil prices remain heavily influenced by demand-side factors and the state of the global economy. Prices are likely to remain stuck around the $40 regions in the near term, especially If another round of possible lockdowns hit Oil demand. Looking at the technicals, WTI Crude is under pressure on the daily charts. If prices are unable to break away from the sticky $40 regions, the next key point of interest remains around $38. A weekly close above $41.50 could pave a path towards $43.