The greatest challenge facing many organizations globally today is leadership. Nine out of ten Chief Executive Officers of small, medium and big corporations view people as their number one critical success factor. Meanwhile, six out of ten employees end up not having the skills or attitude or attributes they claimed to possess at the interview or stated on their beautifully and professionally crafted curriculum vitae.
Lead without title, is a new management concept recently popularized by Robin Sharma, one of the world's top success and management coaches- to draw the attention of business executives to the inherent dangers in leading with title both for the organization as well as its people.
Principles of Leading without Title:
Lead without title as a management concept focuses on grooming every employee to have a leadership and ownership mentality regardless of such employee's position in an organization. The question is: how do we make a cleaner or a security guard in Zenith bank, for instance, to have the same mentality like Jim Ovia, the CEO? The success of any organization depends not on its gross staff strength but on how many leaders it has among its employees. Like the slogan we used to paste on the staff notice board of Nigerian Bottling Company some years back says: 'take this business as your own and 100% of your decision will be the right ones'. The concept of leading without title aims at making employees to have a new mind-set that leadership has little to do with the title on the business card or the size of an office or the rank of an officer. Furthermore, leadership is not about how much money an individual makes or the naira worth of clothes he wears. Neither is leadership about an individual's family status. Leadership is a way of life, a philosophy or principle; an attitude and a state of mind. According to Robert Joss, dean of Stanford Graduate School of business: '' by leadership I mean taking complete responsibility for an organization's well-being and growth, and changing it for the better. Real leadership is not about prestige, power, or status. It is about responsibility''. Leadership in an organization talks about who gets the problem solved fastest and at the least cost, who fixes it before it breaks, who has banana for the monkeys, who has the staying power, who has the strength of character and discipline, who has the persistence, who sees the big picture all the time and live it…Leading without title entails, a paradigm shift; it is a win-win situation for the organization and its people, the goal for all staff from the Chief Executive Officer to the cleaner is one but the responsibility may differ. Lead without title de-emphasizes 'big-man syndrome' in an organization.
Against the backdrop of the foregoing, if there is, therefore, any issue that should occupy the attention of CEOs today, more than any other management challenges, it is how to inculcate the concept of leading without title into the DNAs of our respective organizations. A cursory look at the performances of most of the multinationals companies in Nigeria when the indigenous CEOs took over in the 1980s will reveal a sad scenario of win-lose situation in some organizations. And the winners that emerged in the affected companies are the CEOs and the management staff. The big losers are the organizations they presided over as all the key business indicators of most of these organizations took a fast lane southward, while the respective bank accounts of individuals who managed these organizations swell.
Why Companies should de-emphasis Titles:
It is critical and urgent not only for individuals to lead without titles. But it is equally important for organizations in Nigeria to imbibe the new management concept of leading without titles .Of late, especially since the consolidation exercise of banks and insurance companies, the penchant for companies to parade their ' titles' has gone to a dangerous level. Awards that have no meaning or bearing to the business are being sought by several organization from doubtful and obscure corners with a view to looking good. Even, some organization gave themselves awards! But the truth is, the companies that win at the end of the day the biggest share of the mind of consumers will be determined by the consumers based on only three variables: value for money (VFM), fit for purpose (FFP) and speed of delivery (SOD).Title has no place in the winning game! Why then this unbridled quest for titles? What lessons can we learn from the failure of organizations which had led with titles in the past? Can an herbalist anoint a pastor? – If no, why then should a bank seek legitimacy from those who know next to nothing about banking? Organizations need to be careful because many have gone the way of Daewoo company- in the process of leading with title. Not too long ago in Lagos, almost all the management staff of a big multinational were sent parking when the Board found out that the Management team had inflated the revenue and profit of the said company by unbelievable figures just to look good. It will be recalled that this same company and its leadership had been declared as the ''best' in almost every key business indicators shortly before the bubble burst.
Rivers State, Shell Inaugurate Cluster Development Board for Assa North Gas Project
The Rivers State government and the Shell Petroleum Development Company of Nigeria Limited (SPDC), energy company, recently inaugurated the Egi/Igburu Cluster Development Board (CDB) for pipeline communities to SPDC's Assa North Gas project, which has a capacity for 300 million standard cubic feet of gas per day and the potential to be one of the largest domestic gas projects in Nigeria when completed.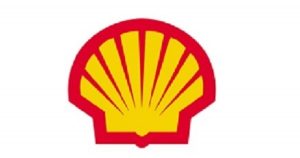 Barrister Elloka Tasie-Amadi, State Commissioner for Chieftaincy and Community Affairs, at the ceremony, urged the Comrade Orikoha Ekwueme-led newly elected officials of the CDB to use the opportunity of leadership to make positive impacts that will improve living standards in their communities.
He said, "The state government is always available to support you. Always speak with your people, including the Community Trust Committees (which were also newly inaugurated). Adequate communication will ensure the buy-in of all your stakeholders".
He decried those who see leadership as opportunity for self-seeking gains. "Leadership is more of sacrifice; not an opportunity for personal benefit", The Commissioner said.
Also, at the inauguration, Mr. Igo Weli, SPDC general manager External Relations,  said, "The Global Memorandum of Understanding (GMoU), that you signed today, sets the framework for long-term partnership between SPDC JV and the Egi/Igburu Cluster. The GMoU runs on the principle of community-led development. Today, SPDC JV commits to providing funding to help you realise your community development aspirations."
Represented at the ceremony by Dr. Banji Adekoya, SPDC External Relations Manager for Projects and Opportunities, he asked the CDB to "be prudent and implement projects and programmes that will deliver maximum benefits to the Egi/Igburu communities. Note that government, SPDC JV and the communities that you represent will hold you accountable for the judicious utilisation of the development funds."
"With the inauguration, SPDC reiterates the company's commitment to the Assa North Gas Project and to making it an exemplary one, particularly in Nigeria's quest for energy sufficiency, for power generation and industrialization", he said.
On its part, the new CDB committed to use SPDC's award-winning GMoU agreement, which is a community-led sustainable development and interface management model that puts the communities in the driving seat in setting development priorities and implementation of programmes and projects to meet their needs.
The GMOU is a proven winning approach introduced in 2006, adopted across SPDC's operational areas and provides a secure five-year funding for communities to implement development projects of their choice.
With the inauguration of the Egi/Igburu CDB, SPDC now has 40 active GMoUs in Abia, Bayelsa, Delta, Imo and Rivers States. Since 2006, SPDC JV has disbursed a total of $252 million to communities through these GMoUs.
The Assa North/Ohaji South gas project is a joint venture project involving the SPDC, the NNPC, Total E&P Nigeria Limited, and Nigerian Agip Oil Company, and will result in a new SPDC gas processing plant.
The development will help the federal government deliver on its ambition to provide enough gas for domestic consumption, power generation and gas-based ammonia and urea fertilizers for farmers.
African Entrepreneurs Vying for Anzisha Recognition
The Anzisha Prize, a partnership between African Leadership Academy and Mastercard Foundation, has revealed its top 20 finalists for 2020. Winners will be announced at this year's Anzisha Prize Conference on 27 October 2020.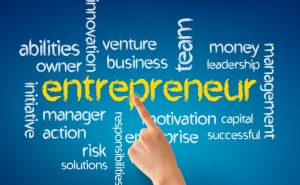 Organisers say this year's application season saw a record 1 200 applicants vying for a chance to join the Anzisha Prize fellowship.
From these applications, 20 businesses emerged that were 45% percent female-owned and represented sectors such as agriculture, manufacturing and education.
Young entrepreneurs from Morocco, South Africa and Tanzania displayed impressive ventures that are tackling critical issues within their communities while also turning a profit. Through their businesses and entrepreneurial leadership skills, these job starters are paving a way for other young Africans to pursue entrepreneurship.
Selected as a top 20 finalist is 21-year-old Alaa Moatamed who is the co-founder of Presto, a company she describes as one of the leading delivery management platforms in Egypt. The venture provides business owners with an affordable and convenient delivery service for their customers.
Joining Alaa is 20-year-old Benjamin Mushayija Gisa from Rwanda who manufactures and packages natural organic products for consumption and for cosmetic purposes in the form of lotions and coconut soap.
"2020 has seen a global shift in the future of work. This year's applicants have personified the resilience and innovation that Africa needs as we navigate our way into a post-COVID-19 future," says Melissa Mbazo-Ekepenyong, Deputy Director of the Anzisha Prize.
The Anzisha Prize, a partnership between African Leadership Academy and Mastercard Foundation, has supported 122 entrepreneurs and 77 of those businesses have created over 2 000 jobs, with 56% of those being employment provided for young Africans under 25.
Peter Materu, Chief Program Officer, Mastercard Foundation says, "The success of the Anzisha Prize over the last decade stands as a resounding testament to the creativity and entrepreneurial potential of Africa's very young people—a hugely under-tapped resource.
Through Anzisha, we're reminded of what they can achieve when challenged and enabled to own and solve the problems they see around them. Now, as ever, the innovations that have emerged through the Anzisha Prize inspire and renew our faith in and commitment to their promise."
This year, the top 20 will gather virtually from their various countries to share knowledge and learn from expert coaches and mentors as they prepare for their final pitches to a panel of external judges.
All the entrepreneurs will receive a cash prize of US$2 500. The grand prize winner will receive US$25 000, while the 1st runner and 2nd runner receive US$15 000 and US$12 500 respectively.
FG Bans Emirates Airlines from Operating in Nigeria
Federal Government has included Emirates Airlines in the list of airlines not allowed to operate in Nigeria.

This is part of measures to curb the spread of COVID-19 in the country.
Hadi Sirika, minister of Aviation, confirmed this via his Twitter handle on Friday.
According to Sirika, the decision was taken following a meeting between the Presidential Task Force (PTF) and European Unions (EU).
The ban would take effect from Monday, September 21, 2020.
"The PTF sub-committee met today with EU Ambassadors to discuss Lufthansa, Air France/KLM ban.
"The meeting progressed well. Emirates Airlines's situation was reviewed and they are consequently included in the list of those not approved, with effect from Monday the 21st September 2020," Sirika tweeted.