Local Content will Increase Internet Traffic—-Omoniyi
Mr. Abiodun Omoniyi, managing director, Vdt Communications, is an entrepreneur that has contributed a lot in the development of the country through the provision of Information and Communications Technology services for the past 20 years. He founded Bitcom in 1989 a company that was engaged in the sale and service of computer hardware, but later expanded into system integration, software as well as a communications solution provider arm, Vdt communications. He spoke to chike onwuegbuchi on industry issues.
Digital Subcriber Line and Fibre Optic
Digital subscriber Line service is not under threat with the deployment of fibre optic cable around the country. When you talk about threat, it is as if one tends to kill the other, but in this case it is different, as it complements fibre optic. In modern business what is described in the olden days as threat is an advantage depending on the side one is looking at it.
The deployment of fibre optic by some telecommunications operators could be a blessing in disguise for DSL. Fibre is laid in the back-hull. As Digital Subscriber Line provider, we deal more with the end customer. The end customer doesn't discriminate whether as an operator you have your own fibre or not, what they are interested is quality of service which DSL offers. When we have competition it can only improve service delivery at the back-end, fibre is not a threat to DSL but boost quality of service to the customer.
Your DSL Network
I would like to look at the line of our business in two folds, in fact Vdt Communications actually sells two main products, one, is short distant communications, and the other long distant communications. Describing these technologically it is known as Digital Subscriber Line and Wireless communications. With the terms of our license from Nigerian Communications Commission, for our long distant communications services, we are suppose to bulk purchase back-hull facilities, the ones that crosses state lines, for instance, if you lay fibre from Lagos to Ibadan you have crossed state lines such as Lagos, Ogun and Oyo. Our license did not permit us to lay fibre across state lines, aside that, it also involves huge capital to lay fibre across state lines. What we do is to lease bulk capacity on the back-hull trunk and fractionalizing and reselling it.
By our strategic intent, we are simply playing on the long distant through leasing the back-hull infrastructure and using our metro infrastructure which is the one we concentrate on building, to deliver service to the end-user.
We have metro infrastructure which is also known as intra-city infrastructure, this we deploy largely by wireless so that we can grant access into the core facility.
High Downtime in Network Availability
As a solution provider, we are affected by situations around us, we are all striving to achieve perfection, but you can't do it without the environment. These entire infrastructure I mentioned earlier are powered by electricity, we know the situation with our power supply system. Apart from power, you also need to have back-up batteries, when there is diesel shortage or scarcity, and when there is no power in an area for five days your back-up batteries will run down and it will affect service. If we fix power we would have solve 70 percent of the problems associated with imperfect service. Telecommunications infrastructure depends heavily on power. It is not only power that causes outage in communications services, activities of militants in the Niger Delta is also a problem; unregulated work services on the road is as well as problem, most of these services that we provide runs on fibre backbones, and these fibre are laid on the ground and most often construction works on roads cut fibre cable which affect service delivery. Each time it happens it takes time to fix which translate to downtime at the downstream of the service provisioning.
Wireless services are hoisted on transmission support mast; most of these masts situated at hostile environment are being vandalized. More so, cost of doing business in Nigeria is high and is increasing because the enabling environment or supporting environment is not there and effect of that is what we experience in our network be it telephone or bank network.
When you pick up your mobile phone sometime and you can't make call it could be that there is a cut on the operator's back-hull transmission. But we feel it more in the banking hall because you are waiting for the person to pay you money and the money is not forthcoming you will be disappointed.
Curbing Vandalization
This has to do with good governance at all level of government, local, state and federal. What do they do to vandals when they are caught? When you talk about adherence to rule of law, enforcement is fundamental. This is what I refer to as good governance. There are so many things that people do because they know when they are caught nothing they won't be sanctioned. For instance, government gives permit to an operator to deploy telecommunications infrastructure and unscrupulous people go and damage the infrastructure, it is a slap on the government that gave the permit. We have also witnessed a situation where government officials go to locations that have valid permit and condo it off.
Increasing Broadband Penetration
We can't run away from the fact that availability of broadband in a country improves the easy of doing business is such country. There are basic infrastructures that guarantee deployment of broadband internet, such as gateway through which the service comes into the country. Today, the largest gateway through which the country gets reliable broadband internet is the Sat-3 and alternative one is Very Small Aperture Terminal (Vsat). Apart from Glo-1 and Main one that are coming to improve the situation, we may still have challenge in increasing penetration of broadband. There are no enough capacity to distribute broadband backbone to various homes and offices. When Glo-1 and Main One cable become operational there will be enough capacity to push broadband internet service to mass market.
It is premature to compare availability of broadband in developed countries such as United States of America, Britain among others to Nigeria, going by lack of backbone infrastructure required to drive it to end-user as well as gateway capacity.
Vdt and Unified Communications
Nigerian Communications Commission (NCC) has constantly emphasized that, it is not licensing technology. What we've found out is that the same channel that is used to transmit data transmits voice and video. The issue is not whether we intend to do voice, when you sale Internet, you are also selling voice and video, you are aware of Skype, Google talk, what is done on these platforms is voice. Internet Protocol (IP) has made the issue of the service that goes to the infrastructure irrelevant. For instance, if the technology is there to transmit smoke why are we limiting ourselves to say we are only going to transmit data, while somebody needs smoke. We have the channel to carry voice, data and video today. But, what is important to majority of our customer is data that is why they are using it for data, we have different converters that converts this same channel to be able to take different services be it data, voice or video.
Today, our infrastructure is being used to carry voice, data and video. We must not have unified license to be able to do this, it is a natural thing that comes with the infrastructure, when we provide link to people they will be able to do these things, if they have the right converter to transmit them.
Vdt's Role in Telecommunications Industry
We come in as an enabler of corporate business communications. We provide communications link to corporate organizations that have more than one branch, so that they can communicate effortlessly and transmit any utility they want over communications channel.
Presently, we have offices in 18 major cities in the country where we serve our different customers. Our customers are mainly the banks and other financial institutions. We are niche player now, but when we go into retail we would have drop our niche ability and move into mainstream. Vdt Communications going forward in 2009 is gradually changing from what it was in 2006, so that our presence will be better felt, because all it takes is for us to turn-on our services in the states we are present to offer retail service to homes, and small offices as against large organization that we are playing now.
ISP and NIXP
The idea of Nigeria Internet Exchange Point (NIXP) is a very noble idea, it will energize activity in the industry, create employment as it makes local content local. But, we are aware that most Internet hubs are located outside the shores of the country, what it means is that as an Internet Service Provider that transmits data for customer I will visit my hub first to be able to transmit data which is outside the country. We are not providing enough local content yet. However, there is some growth in the activities of ISPs when you look at their traffic level, but there is still paltry information generated locally. How many times do people visit Nigerian content site, most times we visit content sites outside, for instance, how many emails identity of people we send mails to are domain on .ng? Many of it is Yahoo, and Yahoo does not have any of its exchange point here. You can't compare the percentage of people that have foreign domain name to the people that have Nigeria domain name. The issue of regulation of that was not properly handled at the beginning unlike in the case of South Africa which was done by legislation where all South African base companies were mandated to domain their site in .za. In Nigeria situation we saw the intra-fighting that characterized setting up of an association that will coordinate the nation's domain name before Nigerian Internet Registration Association (Nira) emerged. We need to assist Nira to popularize .ng as well as having enough interesting content to push around the country that will naturally make the IXP to be visible. It must not be by legislation to make people make their content local, there a lot of other things that need to be done for this to pick-up.
NCC Arrests Man for Hacking into DSTV System
Nigeria Copyright Commission (NCC), has arrested one Mr Aliu Olalekan, for allegedly hacking into DSTV system and watching the channels free without subscription.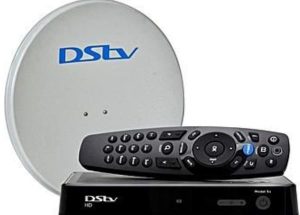 Mr Matthew Ojo, NCC Director in the Lagos Directorate Office said this while speaking with newsmen in Lagos, on Tuesday.
He said that the suspect used to watch DSTV channels free without subscription on his Android phone via an app which he downloaded on google play store.
"This suspect distributed the know-how to his telegram followers and on his blog with the aim of gaining more followers and viewership on his blog and makes more money through google ad-sense.
"The operation was based on surveillance which had earlier been carried out by the Multi-choice team and verified by a copyright inspector, " he said.
He added that the arrest was made in collaboration with a team of copyright inspectors led by the Head of Enforcement Department, Mr Charles Amudipe.
Others included; a team from Multichoice Nigeria led by Mr Umar Ibrahim and policemen from Lagos Command Headquarters, Ikeja.
Ojo said that the joint team conducted an anti-piracy operation at the premises of the culprit in Amukoko, Lagos.
According to him, the suspect was contacted on phone by a member of the operation team on the disguise of patronising him. "The suspect came out to meet the caller and in the process of discussion, he was apprehended.
"The suspect took the team to his resident. The squad paraded his one-room apartment and recovered his laptop and phones used in perpetrating the ungodly act. "He was arrested and brought to the copyright commission office for further investigation, " he said.
Ojo said that, on getting to the commission's office, the statement of the suspect was taken and the inventory of items seized from him taken. He said that investigation on the matter was still ongoing and if found guilty the suspect will be charged to court.
NCC, Digital Encode Support NITRA Innovative Tech Forum On Post-COVID-19 Strategies
The Nigerian Communications Commission (NCC), Nigeria's telecommunications regulator and Digital Encode, Cybersecurity and Compliance advisory company, have indicated interest to partner with the Nigeria Information Technology Reporters Association (NITRA), the national umbrella body of ICT reporters, as it organizes a forum that will x-ray the industry's future plans for ICT growth post pandemic era.
The event, slated to hold on October 15, 2020, will seek to discuss the needs for a fortified ICT sector after the COVID-19 era, and the level of preparedness of ICT stakeholders to embrace the challenge of being pivotal to the stability and growth of all other sectors.
A statement from NITRA National Secretariat in Lagos indicates that due to the pandemic and need to observe the COVID-19 protocol on social distancing, the event will be held via a Webinar.
This year's theme, "Multi-stakeholder Approach To National Recovery Post-Pandemic", is in line with the annual event's generic theme, 'NITRA Innovative Tech Forum', a contribution by NITRA to the development of Information and Communication Technologies (ICTs) innovations and policies in Nigeria.
Prof. Umar Danbatta, executive vice chairman, NCC is expected to deliver the keynote speech at the event and will throw more light on Federal Government's plans, programmes and policies on post-pandemic strategies using ICT.
Dr. Adewale Obadare and Dr. Seyi Akindeinde, founders of Digital Encode, while accepting to support the event expressed their readiness to offer their expertise in Cybersecurity for organisations to prepare against cyber- attacks with the new normal.
They will also highlight areas that are high risks that need fortification in terms of cybersecurity.
Speaking on the event, Mr. Chike Onwuegbuchi, national chairman, NITRA, noted that as the COVID-19 pandemic continues to leave its negative trails across the globe, economic reboot for countries will not only depend on how well they readapt to the new normal, but also more on their recovery plans.
According to him: "While the federal government has consistently expressed its willingness to set all policies in place to engender growth, and accelerated implementation of these policies, private sector firms have also shown great hunger for the task ahead in post-COVID-19 era.
However, the question that needs to be answered is whether all stakeholders are ready for the required task ahead."
The event will also offer participating companies opportunities to publicize some of their individual efforts at contributing to reacting a soft landing or lifeline for SMEs and other ancillary companies as the pandemic threatens their survival.
Digital Encode is a multi-award winning and leading consulting and integration firm that specializes in the design, management, and security of business-critical networks, telecommunications environments and other Information Technology (IT) infrastructures.
NCC Threatens Illegal Users of GSM Boosters with Arrest, Prosecution
Nigerian Communication Commission (NCC) has warned telecom consumers to desist from using illegal GSM boosters.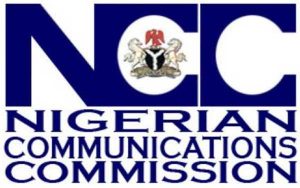 The commission also said that anyone caught using a GSM booster without obtaining approval of a duly licensed network operator will face arrest and prosecution.
GSM boosters are devices that transmit and receive telecommunications signals and can therefore interfere with other radio frequency equipment.
Ikechukwu Adinde, director, public affairs, NCC, said in a notice published on NCC website, that only licensed network operators are allowed to use GSM boosters.
The booster, also known as amplifier or repeater is made up of three main elements – exterior antenna, amplifier, and interior antenna.
They form a wireless system to boost cellular reception
"Members of the public should note that, willful interference with any wireless telegraphy is an offence under Section 16 of the Telegraphy Act, 2004,"it said
The agency said it will not condone any flagrant breach of this law.
It has also enforced measures to prosecute offenders.
Accordingly, monitoring mechanisms have been put in place and anyone caught using a GSM booster without obtaining approval of a duly licensed network operator will face arrest and prosecution.
"Any member of the public with useful information regarding the illegal use of GSM Boosters should contact the Commission on 09-4617000/7351 or send an email to [email protected]," the notice said.
"Individuals desirous of using GSM Boosters should note that they can only do so in conjunction with licensed network operators," it added.