FG Taps Fintech Operators to Disburse Conditional Cash to Poorest
Sadiya Umar-Farouq, minister, Humanitarian Affairs, Disaster Management and Social Development, has flagged-off the disbursement of N20,000 conditional cash transfer to the most poorest Nigerians as directed by President Muhammadu Buhari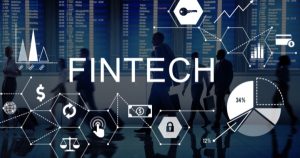 Fast-rising Nigerian Fintech mobile money company, Funds and Electronic Transfer Solutions, Fets', operators of Fetswallet, has commenced the immediate disbursement of N20,000 conditional cash transfer to the poorest and most vulnerable as directed by President Muhammadu Buhari in his address to the nation on Sunday 29 March.
Despite the partial shutdown of retail operations by deposit money banks following the President's directive restricting movements in some states, fets' has been able to facilitate the timely physical cash transfer to the vulnerable as organised by the Ministry of Humanitarian Affairs, Disaster Management and Social Development at the Kwali Area Council of the Federal Capital Territory, Abuja.
The Minister, who was present to kick start the disbursement said: "due to the scourge of coronavirus, the Federal Government is giving out N20,000 per person."
She said further: "Because of this coronavirus, the vulnerable groups have to expand because we are aware that there are people who live on a daily wage."
Having been responsible for processing transactions valued at hundreds of billions of naira to date, fets' has since 2011 when it was licensed by the Central Bank of Nigeria as a mobile money operator continue to lead the pack among its peers. Its platform now serves over 2 million customers for payment of bills, money transfers, airtime top-up, among others.
This disbursement further proves fets' resolve to reach a greater number of the country's unbanked population through the deployment of its financial technology (Fintech) tools to reflect convenience, reliability, affordability and most importantly, accountability. Fets' is one of the service payment providers to the federal government.
NIPOST Claims Custodianship of Stamp Duty over FIRS
Nigerian Postal Service (NIPOST) has insisted that it has the statutory powers to print, mint, produce, retail and provide adhesive postage stamps.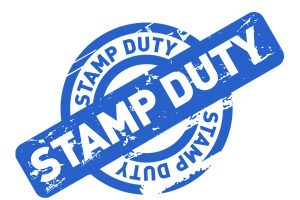 In a statement NIPOST faulted a circular by Federal Inland Revenue Service (FIRS) saying it contained legal contradictions.
FIRS and NIPOST have ongoing contention over the custodian of stamp duty.
NIPOST in a  statement said: "The NIPOST wishes to draw the attention of the general public to the aforementioned circular issued by the FIRS and hereby inform the public that the NIPOST has observed several legal contradictions contained in the Finance Act 2019, the basis of the circular.
"We, however, wish to allay the concerns of the general public that NIPOST has taken steps to ensure that the legal contradictions are addressed by the appropriate authorities."
"The statutory powers of NIPOST to print, mint, produce, retail, and provide adhesive postage stamps for the use of Nigerians to comply with the stamping protocol remains intact."
25% of Nigerian Parents Find Something Potentially Dangerous in their Child's Social Media Account – Report
The worldwide COVID-19 pandemic has forced families to spend their free time mostly at home. Staying at home usually also means spending much time using different Internet connected devices. For clear reasons, children's growing online activity can cause lots of worries to their parents.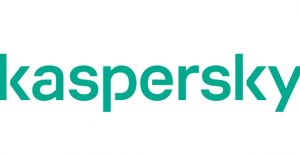 Thus, according to a Kaspersky survey, 25% of Nigerian parents claim that they have come across something in their child's social media account that seemed suspicious.
Elaborating on what it exactly was, they mention groups or public pages they join (56%), posts that they publish or share (50%), people they interact with (31%), video on their page (31%) and private messages (19%).
What is more, 34% state their child has seen or listened to something that seemed suspicious to them, be that videos (68%), music (43%) or photos (25%). Obviously, this data shows the need to explore the interests of children, to make sure everything is okay or if it is necessary to take action.
However, not all the parents realise it – only 19% of them befriend their children via social networks in order to be connected with their kids – sometimes real communication is not enough and the parents have to look carefully at their children's webpages.
"It gets harder and harder for parents to keep up with the pace of the modern evolving world. They are often left out of the picture as they simply do not catch up with trends that emerge way too fast.
"However, it is possible to stop this backlog by communicating with your child and ensuring your presence on the Internet – to build trust and a good relationship with your child you have to know what you are talking about with them," states Maher Yamout, Senior Security Researcher at Kaspersky.
In order to eliminate groundless suspicions about your child's digital life and to secure their presence on social media, Kaspersky strongly recommends following this advice:
Learn more on the topic of children's cybersecurity: explore modern trends, apps, the way of behaviour that has to be adopted in order to safeguard against dangers (for instance, the basic security rules while on the Internet);
Communicate with your child and define the boundaries which are not meant to be crossed: discuss with them safe locations both real and webpages;
Install a reliable security solution such as Kaspersky Safe Kids to monitor your child's activity successfully.
¹The "Digital Parenting" survey was implemented in conjunction with Toluna research agency in the end of 2019 – beginning of 2020. 5000 respondents from META region and Baltic states participated in the survey.
History as Nigerian Scientists Announce 2 Potential Vaccines for COVID-19
A group of scientists from different institutions in Nigeria coordinated by Prof. Kola Oloke, vice Chancellor, Precious Cornerstone University (PCU), Ibadan, has developed two potential vaccines that could prevent the Coronavirus disease currently ravaging the world.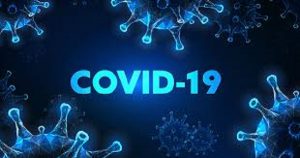 This is contained  in a statement jointly signed on Monday by Oloke, the VC PCU and leaders of the team, Dr Oladipo  Kolawole, a Microbiologist, who specialises  in Medical Virology (Immunology and Bioinformatics) from Adeleke University, Ede.
Dr Ajayi Folorunsho, a Medical Physiologist with specialization in Pathophysiology from Ladoke Akintola University of Technology, Ogbomoso, also signed the statement.
The statement said that they were  spurred into action by the need to rise to the challenges posed by the Coronavirus pandemic.
According to them, the research work has reached an advanced stage of animal trial experiment, which would help to establish the veracity and efficacy of the vaccines for the prevention of the dreaded disease.
"We have worked extensively by exploring the SARS-CoV-2 genome from African countries to select the best possible potential vaccine candidates.
"After trying out some selected processes of vaccine development, we have been able to choose the best potential vaccine candidates for the SARS-CoV -2 and they have made the possible latent vaccine constructs,"  the scientists revealed.
The team pointed out that the research was a collaborative effort of a number of scientists from different institutions/disciplines.
"It was however carried out at the Genomics Research Hub of Helix Biogen Consult in Ogbomoso  and jointly funded by Trinity Immunoefficient Laboratory and Helix Biogen Consult owned by Dr Kolawole Oladipo," the statement read.
It stated that consequently, they have urged other researchers in Africa to rise up to the challenge offered by the period by coming up with more solutions.
It stressed that "The understanding of genetic diversity/variability of the SARS-CoV-2 in Africa, is a very urgent assignment.
"There is a need for African scientists to wake up and provide more solutions to the pandemic specific for Africans.
"Therefore, this study was initiated to make significant scientific contributions to the development of the SARS-CoV-2 vaccines".
It further said as the team prepared for the animal trial experiment of the vaccine billed to commence any moment from now, the researchers expressed joy for the feat achieved.
"The findings from this research have shown the importance of multidisciplinary research efforts in healthcare. We are at the verge of something truly transformational in Nigeria and Africa and by extension, the world at large"
"We are  calling for financial assistance from the government and relevant stakeholders, so as to see the efforts through.
"In summary, the team has been able to construct two potential vaccines for SARS-CoV-2 , which should work in a much pretty way to protect the general populace against the novel COVID-19 , if it becomes successful in the animal trial experiments.
"The animal experiment will help us to validate the constructed vaccine, evaluate its effectiveness and safety.
"Therefore, we hereby call for support in various ways from non-governmental and governmental institutions to assist in the next steps of these novel vaccines development," it stated.