M-Net Launches AfricaMagic Plus on DStv
From Stand Up Zambia to Catwalk Kenya, from Idols to Living It, from Big Brother Africa 2 to Big Brother Africa 3. In the past 6 months M-Net has proudly continued to honor its African roots, investing heavily in African TV production.
Now there's more. From June this year, DStv viewers will get greater African programming when M-Net launches its newest channel AfricaMagic Plus.
Focused on programming from East and Southern Africa, the launch of AfricaMagic Plus follows the success of the first AfricaMagic channel, which is and will continue to be primarily focused on content from West Africa; especially Nigeria which is the hub of the home video industry.
AfricaMagic launched in 2003 and since then, the channel has quickly become a buzzword on the continent. It's widely popular with DStv audiences for its mix of African movies, series, talk-shows and specials, all made in Africa for Africa.
The result has been a growing audience demand that will be met with the start of AfricaMagic Plus.
Already the channel's first month line-up is packed full with content from Botswana, Kenya, Tanzania, Uganda, Zambia and Zimbabwe, encompassing everything from comedy and drama to romance and adventure.
For M-Net's Joseph Hundah, director of operations for sub-Saharan Africa, AfricaMagic Plus symbolizes growth and action.
"AfricaMagic was the very first channel of its kind anywhere on the continent and it has proven, every day since it began, that African audiences embrace African stories. With Africamagic Plus, we aim to partner with producers in East and Southern Africa and to offer an additional African focused channel."
Welcoming the launch of the new channel was Eben Greyling, MultiChoice Africa chief executive officer who said, "DStv is truly the home for African channels and original African content and we will continue to grow in quantity and depth of programming to service our subscribers in Africa."
Meanwhile, Hamida Suliman, head M-Net's AfricaMagic division, is also excited about the new channel and the year ahead.
"AfricaMagic Plus has given us a new opportunity to showcase even more African talent. Our homegrown stars, our imaginative directors and our enterprising producers should be celebrated and this channel will allow us to do this, on a bigger scale."
Suliman goes on to encourage filmmakers and producers to send their work to AfricaMagic Plus.
"We are always on the lookout for relevant content and we welcome anyone who wants to make a submission. If you have content that you think is suitable, please do send it to us so we can view it and make a decision on whether to acquire it. You can contact us via on our website www.mnetafrica.com/africamagic."
According to additional information from Segun Fayose of MultiChoice Nigeria, Africamagic Plus will include a special 'Bollywood' slot on Sundays at 05:00 pm to test African demand for TV content made in India.
First and foremost though, Africamagic Plus will be focused on African content and will be available on DStv channel 115.
OurTv Secures LaLiga Broadcasting Rights for Nigeria
OurTV, a DTH free TV broadcast satellite service provider, has secured broadcast rights for Laliga matches in Nigeria.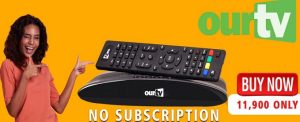 OurTV will broadcast Laliga Santander matches live on its Sports Channel 120.
Commenting on the development, Olushola Peters, Head of Marketing of OurTV, said: "This is one major milestone for OurTv and we want to thank our esteemed users, who have always believed and supported us. We value your input and suggestions as it is a core culture in OurTv to listen and please our viewers as much as we can."
OurTv is a Direct-To-Home (DTH) TV broadcast satellite service with onetime payment of set-up boxes that offers over 18 unique and exciting channels with the use of homegrown services.
NCC, AVCNU Set Agenda for Model IP Policy for Nigerian Universities
The first draft of an Intellectual Property (IP) Policy for Nigerian universities will soon be finalised by Nigerian Copyright Commission (NCC), working with the Association of Vice-Chancellors of Nigerian Universities (AVCNU) and the National Universities Commission (NUC).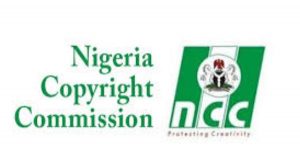 Mr. John O. Asein, Director-General of NCC, and Secretary-General of the AVCNU, Professor Yakubu Aboki Ochefu, gave this indication at a consultative meeting during a visit of the executives of AVCNU to the Commission's Headquarters in Abuja recently.
The Director-General said the Commission would fast-track work on the draft IP Policy with a view to entrenching a credible copyright culture in the nation's tertiary institutions.
"The adoption and implementation of an IP Policy in universities will guide lecturers, students and librarians on their copyright obligations and address the allocation of rights in our institutions of higher learning," he stated.
Mr. Asein also noted that implementation of an IP Policy would boost the Commission's national anti-piracy campaign and enhance research and the use of IP knowledge in Nigerian universities. This, he asserted, has become even more imperative in light of the attitudinal changes brought about in the wake of the COVID-19 pandemic.
He decried the lack of copyright policy guidelines for library users in most Nigerian universities resulting in unregulated photocopying by students to the financial detriment of authors. He, therefore, urged AVCNU to assist in the implementation of the understanding earlier reached between the Reproduction Rights Society of Nigeria (REPRONIG) and the AVCNU on behalf of the Universities.
The Director-General remarked that it was an irony that universities were not eager to obtain licences despite the fact that most of the authors would be among the primary beneficiaries. He also advised REPRONIG to explore ways of ensuring that those universities that signed up for its licence obtained value for money.
In his remarks, the Secretary-General of AVCNU, Professor Yakubu Aboki Ochefu, thanked the NCC DG for assisting with the development of a model IP Policy for Nigerian Universities. He disclosed that the plagiarism detection software, Eaglescan, introduced recently for use in Nigerian Universities has helped to check the incidence of plagiarism and copyright abuses in the universities.
The Secretary-General observed that copyright has become a critical issue in Nigerian universities in view of the increasing relevance of the virtual learning environment occasioned by the Covid-19 pandemic. He expressed concern that many universities in Nigeria have no copyright policy and assured that the AVCNU would support the Commission in the development and adoption of the proposed IP Policy for universities to enrich the academic and research culture.
Professor Ochefu further indicated interest in the operations of the Nigerian Copyright Academy (NCA) and assured the Commission that AVCNU would work with the Academy to promote copyright education and enlightenment in the country, especially in the university system.
The visit of the AVCNU officials to the Commission is a follow up to an earlier visit of the NCC management team to the Association's secretariat in February this year during which the Director-General of NCC advocated the urgent need for a model IP Policy for Nigerian Universities.
Extreme E Partners StarTimes to Broadcast Series across Africa
Electric off-road motor racing series Extreme E has signed a three-year agreement with digital TV operator StarTimes to broadcast the series live across the African continent.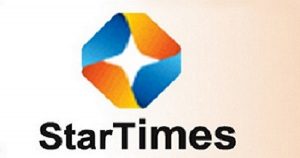 The deal will see Extreme E's five-race series aired live to more than 30 African countries including Kenya, Nigeria, Cameroon and Cote d'Ivoire in English, French, Portuguese and other local languages. Season one gets underway in early 2021.
The agreement with StarTimes is the latest broadcast deal to be announced by Extreme E, with the championship also set to partner with BBC (UK), Discovery (Europe and North America), FOX Sports (United States, Canada and the Caribbean), FOX Sports Asia (Southeast Asia), FOX Sports Australia, Mediaset (Italy), Sony India (Indian subcontinent), TVNZ (New Zealand), RTM (Malaysia), Dubai Sports (Middle East), RDS (Canada), China Sports Zhibo.tv (China), RTL 7 (The Netherlands), ORF (Austria), ESPN Africa and BTRC (Belarus).
Commenting on the deal, Ali Russell, chief marketing officer at Extreme E, said: "Extreme E is a top-tier sporting product unlike anything else out there at the moment. Likened to Star Wars Pod Racing meets Dakar Rally, its mission is to drive awareness of climate change worldwide, whilst promoting battery electric vehicles and workable, sustainable solutions. This broadcast partnership with StarTimes is really important for helping to share our messages across Africa, which is an integral location to the series as Senegal's Lac Rose plays host to our Ocean stage."
Kristen Miao, StarTimes sports director, added: "Motorsports are getting more and more popular in Africa and at the same time people are increasingly concerned about climate change issues. With Extreme E, they will see that sustainability can also mean excitement and adrenaline. We are delighted to bring this unique championship into millions of homes across Africa."