M-Net Movies Hosts Special Blockbuster Screenings in Nigeria
M-Net Movies, known for its popular movie channels on Multichoice's DStv, is taking the subscriber movie-experience beyond the couch, to the cinemas.
In partnership with Filmhouse Cinemas and Silverbird Cinemas, M-Net Movies is giving away tickets to the pre-screening of newly released Hollywood Blockbuster movies in Nigeria.
According to the Company, the scheme implies that before some selected Hollywood titles are screened in Nigerian cinemas, lucky movie-lovers and their companions will be able to view them first.
Launching in Nigeria on August 28, 2013 with the movie, "We're the Millers", at the Filmhouse cinemas, the M-Net Movies Silver Screening is open to DStv Subscribers on all bouquets, reinforcing its position as the home of movie firsts in Africa.
According to Pierre Cloete, director, "M-Net and M-Net Movies Channels, "the M-Net Movies Silver Screening aligns perfectly with M-Net Movies' mission to provide exciting and entertaining movie experiences to viewers.
"We trust that these events will become unmissable monthly calendar highlights for fans of the movies," he continued.
To win tickets monthly, subscribers will be asked to send an email indicating their interest to [email protected] From the pool of emails, winners will be randomly selected and a confirmation email will be sent to them. All winners will then have to confirm their availability to secure their place on the guests list. Winners will be selected on a first- come-first-served basis.
FilmHouseCinemas have cinemas in Calabar, Surulere, Lagos and Ibadan while Silverbird Cinemas has cinemas in Victoria Island, Ikeja, Accra, Uyo, Port-Harcourt and Abuja. On the day of the screening, winners will only need to come with the email as evidence and the partner Cinema house will provide complimentary popcorn and a drink.
"We're the Millers will be screened at the Filmhouse Cinemas in Calabar, Ibadan and Surulere, Lagos only and limited seats are available," Cloete added.
M-Net Movies Silver Screenings will be held at least once a month depending on the number of big titles released in a particular month.
FirstBank Supports Author on New TV Series
First Bank of Nigeria Limited has announced its partnership with Arese Ugwu for the television adaptation of her best seller, Smart Money Woman.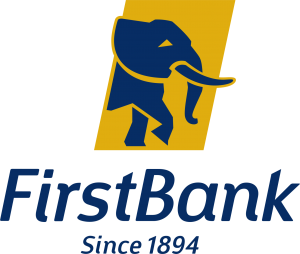 The weekly show – in its first season – is billed to premiere on Africa Magic Showcase this Wednesday.
The Smart Money Woman is a programme that shows the experiences, sacrifices, struggles and vigour of women in society as they carry out their day to day activities in spite of the gender imbalance in the society, especially in Africa.
The series is an adaptation of Smart Money Woman written to tackle debt, providing tips on inculcating the right savings culture of the African middle class (why don't we say – every individual – as against limiting to African middle class), the fear and misconceptions surrounding money and the lack of it, love, friendships, cultural and societal pressures and the roles they play in success.
The half hour 13-episode series which is directed by Bunmi Ajakaiye and Co-, produced by Kemi Lala Akindoju, Akin Marinho and Arcadia Tv Africa would have viewers exposed to financial literacy nuggets. Its cast include; Osas Ighodaro, Toni Tones, Ini Dima-Okojie, Eby Eno, Eso Okolocha, Timini Egbuson, Karibi Fubara, Tope Tedela, Seun Ajayi and Temisan Emmanuel.
According to Arese Ugwu, author and executive producer, Smart Tribe Media; "The Smart Money Woman is a love letter to every modern and upwardly mobile African women who are exploring life opportunities and experiences to find that right balance in their day to day activities especially in their career, friendship, relationship and of course, family."
"We thank First Bank of Nigeria Limited for being the first corporate sponsor to believe in my dream and take a chance on a first-time producer. This is a partnership we are pleased to reckon with, whilst we recognise how they have successfully empowered women across the geo-political zones in Nigeria through its various initiatives, especially the FirstGem product. They have provided mentoring, support and capacity building opportunities for all to create a new generation of financially literate women thereby contributing to the continued growth and development of the country."
Speaking on the TV show, Folake Ani-Mumuney, group head, Marketing & Corporate Communications, First Bank of Nigeria Limited, said: "FirstBank has been at the forefront of promoting female empowerment and we understand the role financial literacy plays in deepening financial inclusion, whilst promoting female independence.
The essence of the TV programme is to raise financial awareness to inspire every individual in the society, especially women, to make informed choices and take effective actions for their financial wellbeing, she concluded."
OurTv Secures LaLiga Broadcasting Rights for Nigeria
OurTV, a DTH free TV broadcast satellite service provider, has secured broadcast rights for Laliga matches in Nigeria.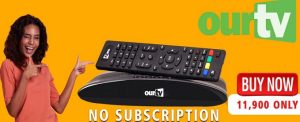 OurTV will broadcast Laliga Santander matches live on its Sports Channel 120.
Commenting on the development, Olushola Peters, Head of Marketing of OurTV, said: "This is one major milestone for OurTv and we want to thank our esteemed users, who have always believed and supported us. We value your input and suggestions as it is a core culture in OurTv to listen and please our viewers as much as we can."
OurTv is a Direct-To-Home (DTH) TV broadcast satellite service with onetime payment of set-up boxes that offers over 18 unique and exciting channels with the use of homegrown services.
NCC, AVCNU Set Agenda for Model IP Policy for Nigerian Universities
The first draft of an Intellectual Property (IP) Policy for Nigerian universities will soon be finalised by Nigerian Copyright Commission (NCC), working with the Association of Vice-Chancellors of Nigerian Universities (AVCNU) and the National Universities Commission (NUC).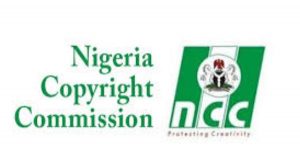 Mr. John O. Asein, Director-General of NCC, and Secretary-General of the AVCNU, Professor Yakubu Aboki Ochefu, gave this indication at a consultative meeting during a visit of the executives of AVCNU to the Commission's Headquarters in Abuja recently.
The Director-General said the Commission would fast-track work on the draft IP Policy with a view to entrenching a credible copyright culture in the nation's tertiary institutions.
"The adoption and implementation of an IP Policy in universities will guide lecturers, students and librarians on their copyright obligations and address the allocation of rights in our institutions of higher learning," he stated.
Mr. Asein also noted that implementation of an IP Policy would boost the Commission's national anti-piracy campaign and enhance research and the use of IP knowledge in Nigerian universities. This, he asserted, has become even more imperative in light of the attitudinal changes brought about in the wake of the COVID-19 pandemic.
He decried the lack of copyright policy guidelines for library users in most Nigerian universities resulting in unregulated photocopying by students to the financial detriment of authors. He, therefore, urged AVCNU to assist in the implementation of the understanding earlier reached between the Reproduction Rights Society of Nigeria (REPRONIG) and the AVCNU on behalf of the Universities.
The Director-General remarked that it was an irony that universities were not eager to obtain licences despite the fact that most of the authors would be among the primary beneficiaries. He also advised REPRONIG to explore ways of ensuring that those universities that signed up for its licence obtained value for money.
In his remarks, the Secretary-General of AVCNU, Professor Yakubu Aboki Ochefu, thanked the NCC DG for assisting with the development of a model IP Policy for Nigerian Universities. He disclosed that the plagiarism detection software, Eaglescan, introduced recently for use in Nigerian Universities has helped to check the incidence of plagiarism and copyright abuses in the universities.
The Secretary-General observed that copyright has become a critical issue in Nigerian universities in view of the increasing relevance of the virtual learning environment occasioned by the Covid-19 pandemic. He expressed concern that many universities in Nigeria have no copyright policy and assured that the AVCNU would support the Commission in the development and adoption of the proposed IP Policy for universities to enrich the academic and research culture.
Professor Ochefu further indicated interest in the operations of the Nigerian Copyright Academy (NCA) and assured the Commission that AVCNU would work with the Academy to promote copyright education and enlightenment in the country, especially in the university system.
The visit of the AVCNU officials to the Commission is a follow up to an earlier visit of the NCC management team to the Association's secretariat in February this year during which the Director-General of NCC advocated the urgent need for a model IP Policy for Nigerian Universities.